This is not an article I envisioned writing. You hear stories about other people going through adversity like this, but don't think it will be you in the situation.
2022 hasn't been the year I envisioned when it started. I had many goals, many of them centered around running adventures with my Trail Sisters and various challenging races in places I've wanted to run in. After sustaining a knee injury in January on a trail run in Arizona, I was sidelined and potentially facing surgery as it was the same injury to that knee for the third time in less than 4 years. Ultimately I decided to "PT the crap" out of it first before potentially doing surgery later in the year. PT was going well and I was looking forward to starting to run again soon.
Life had other ideas. In early March in the middle of the night, I woke up and felt a lump in my left breast. My mind started racing, what in the world was that? I had this feeling of dread as the lump was decent sized and hard, not soft and movable like a cyst. I am a pretty healthy woman in my 40s with two young kids aged 6 and 4. I'd never had anything like it before, did not have an immediate family history of breast cancer and had gotten my most recent mammogram in August only 7 months earlier which came back clear.
That morning I made an appointment with my doctor for the following day. I was an emotional wreck that day with all the different scenarios going through my head. What is it? Why is this happening? Will I live long enough to see my kids graduate high school and be adults?
The following day, my doctor confirmed I needed to get a mammogram and ultrasound as soon as possible. Initially I wasn't able to get scheduled until three weeks later, however the doctor didn't want me waiting that long which was scary. I was able to get scheduled for the following Monday morning at another hospital- only 5 days after I found the lump. At the ultrasound they confirmed it wasn't a cyst, was a one inch lump and wanted to biopsy it that afternoon. The speed of everything happening was good as I wanted to know, but also nerve-racking – I could see on the faces of the doctors and hear it in their voices – they were concerned. After the biopsy, I was told to expect results in 3-5 business days.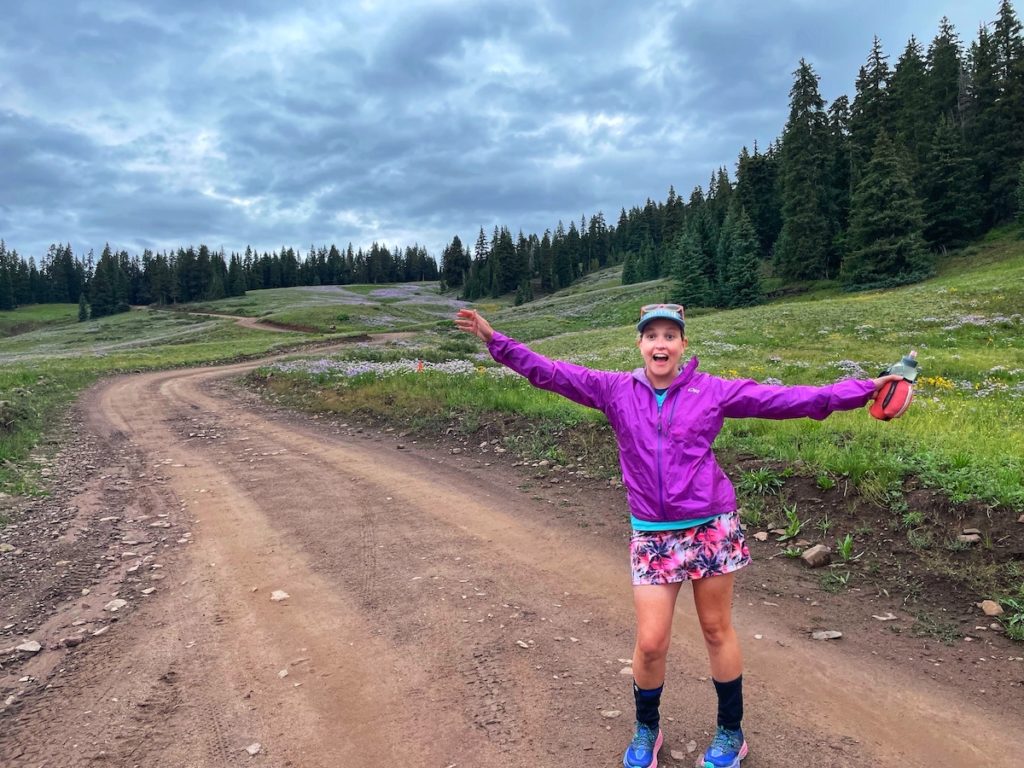 The ensuing days were agonizing – I jumped at any texts or phone calls – both wanting to know but also dreading the results as that would make it real. I went through the motions that week, almost zombie-like. I found and read too many articles on breast lumps, stages and potential treatments of breast cancer (if that's what it was). The official diagnosis was hanging over me like a balloon, ready to pop – I was dreading what the results would be.
The official diagnosis came the following Monday – Stage 2 Invasive Ductal Carcinoma, the most common type of breast cancer and it had not spread to my lymph nodes. Hearing the words from the doctor were numbing. I immediately called my husband, told him and cried. Shortly thereafter, my doctors office called to be sure I had gotten the results. The doctor calmed me down and encouraged us to go on our planned spring break trip and enjoy ourselves the best we could. They would schedule the appointments with the surgeon and oncologist for after we returned from our trip.
Our trip was a good distraction. We hiked with the kids, the poppies were in full bloom, visited a zoo and saw some friends and family. It was hard though to fully enjoy it as the diagnosis was always in the back of my mind. I needed some semblance of normalcy, at least for a little while.
After the trip, I met with both the surgeon and oncologist. My oncologist encouraged me to do two things: stay as positive as possible and to exercise even if that meant walking as it would aid in recovery. Due to the location of the tumor, it was decided to do chemotherapy first before surgery with the goal of shrinking it to allow the surgeon to get good margins around it. Before starting chemo, I underwent other tests to be sure it hadn't spread anywhere else: lungs, abdomen and bone scans. Fortunately, the tests came back pretty well, except a second smaller spot in the same breast. A second biopsy of that spot was ordered in an effort to mark it with a clip so the surgeon would know where it was.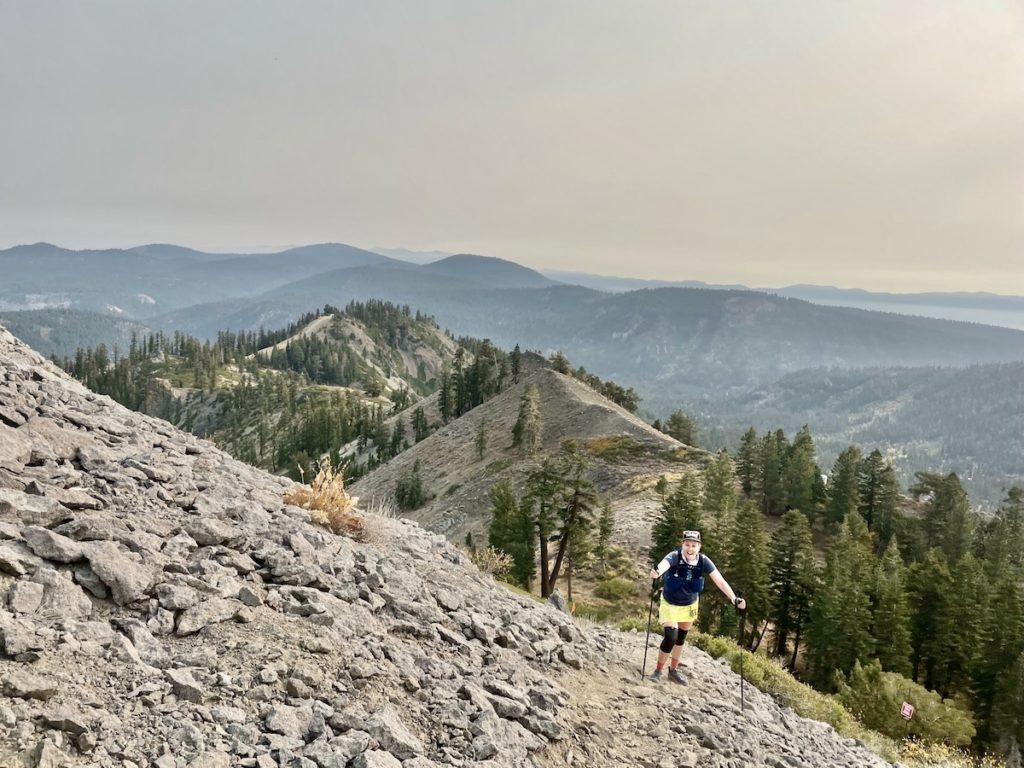 The day after the 2nd biopsy, I had the first course of chemotherapy. Since I was only scheduled for four doses, I was able to avoid getting a port. This would be both a blessing and a bit of a curse since it meant lots of needle picks. Chemo made for a challenging two months as my body fought the cancer and worked to reduce the size of the tumors. The day after each chemo, I received a White Blood Cell shot to help my bone marrow make new white blood cells as chemo kills all cells (good and bad).
For me, there was a distinctive cycle with each treatment. Days 1 and 2 after chemo were pretty tolerable – mainly increased fatigue. Day 3 started the worst symptoms for me: GI issues, bone pain and more fatigue. I honestly wouldn't wish bone pain on anyone – it feels much worse than muscle pain after a hard run or effort and made me not want to move. You feel like your bones are going to crumble and break. After the first treatment, I found a couple things that helped a lot: going for multiple 10-20 minute walks each day and also using a heating pad. It made the pain more tolerable, although I still cringe when thinking about it. This part lasted about 4-6 days after starting and eventually went away.
After the 7-10 days of feeling crappy, I had a week of feeling more like myself, being able to do things like go for run/walks or longer hikes with my Trail Sisters which helped mentally. It felt like more normalcy during this time and I could almost forget I had cancer. Ultimately as I got closer to next next treatment, a profound sense of dread came as I knew what it would be like after that. These days were hard: I knew the chemo was helping as I could feel the tumors getting smaller even after the first treatment, but it was mentally challenging to stay positive as physically I felt exhausted and wondered why this was happening.
After my fourth treatment, I rang the bell to signify the end of chemo. The emotions of ringing it, were high. I simultaneously cried and jumped for joy putting that stage of treatment behind me and be able to prepare for the next step – surgery. I'm not looking forward to surgery as it will be a month long recovery and I'll be very limited in what I can do. However, it is an important step in hopefully becoming cancer free so I can see my kids grow up and being able to get back to what I love to do – running. It was only a year ago I was in the best shape of my life and finished my first ultramarathon at the Tahoe Rim Trail 55k. I focus on getting back there again and finishing another dream race – after I become a cancer survivor.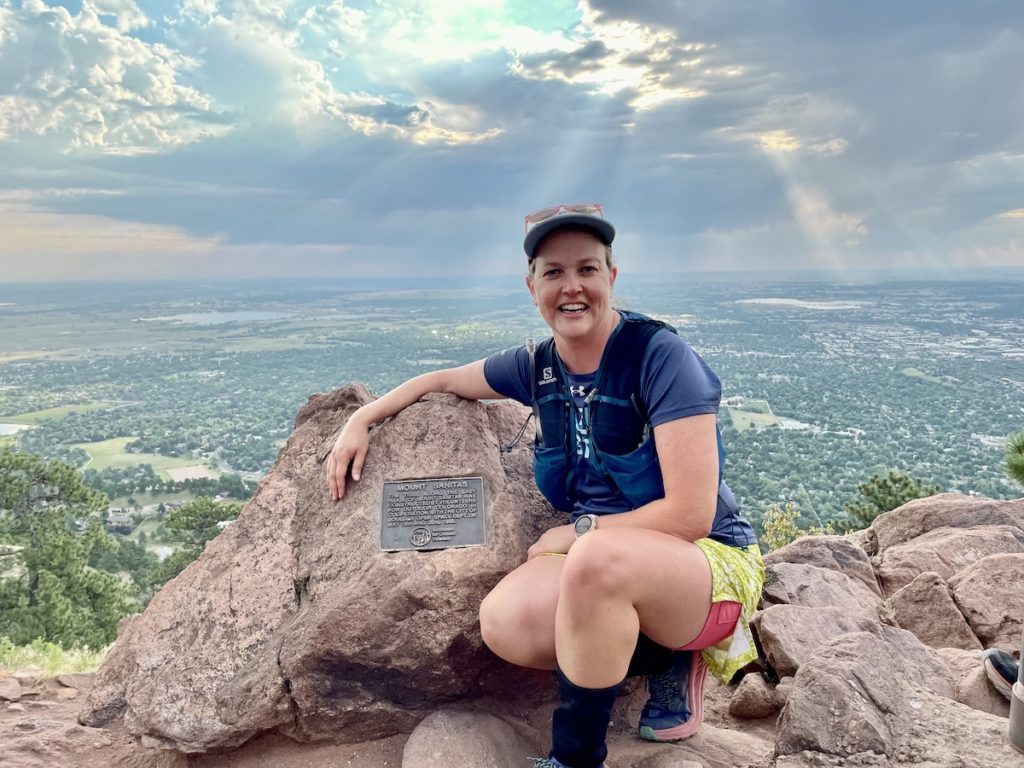 One of the reasons for sharing my story is to get the message out about the importance of getting your preventative checks done timely. I have gotten much support, letters, and messages from so many people who want to help in any way they can or sharing their stories with me, it has helped lift me up when I've been down. I do my best to stay positive but this is hard. Some days really suck. I try reminding myself each day is a new day and find something positive in each and every day.