Photo credit for all photos in article: Ashley Reade, friend and Trail Sisters Portland leader.
Communing with nature, on my own two feet, has given me more than I ever expected. What started as a welcomed change to pounding pavement has transformed my approach to life and given me the courage to pursue a life that is authentically mine. The gift of trail running is that it isn't an identity; we don't "achieve" becoming a trail runner. Trail running is a relationship we have with the land and with ourselves. It's a way we move with and through nature, with and through the seasons of our lives. And it looks uniquely beautiful for each of us. However our running looks, it is ours and ours alone, and it evolves and changes as we do.
I was midway through a PhD program, navigating a world of high standards and rigid expectations, when I first began trail running. What began as a wild dream – earning my doctorate, using my degree to give back to the community from which I came – had become something that felt all-consuming, constraining, and small. I needed an escape from it all, something to help me reconnect with myself and what was important to me.
On a long run, while training for a road marathon, a friend and I started up a conversation with another group of runners. I don't remember why or how the topic came up, but one of the runners encouraged us to try trail running. He shared that the trails were more relaxed, that it was slower and less focused on pace. When we continued our run, my friend mentioned that she didn't think we should run trails, "imagine how slow we'd be." But doing something different, slowing down, didn't sound so horrible to me.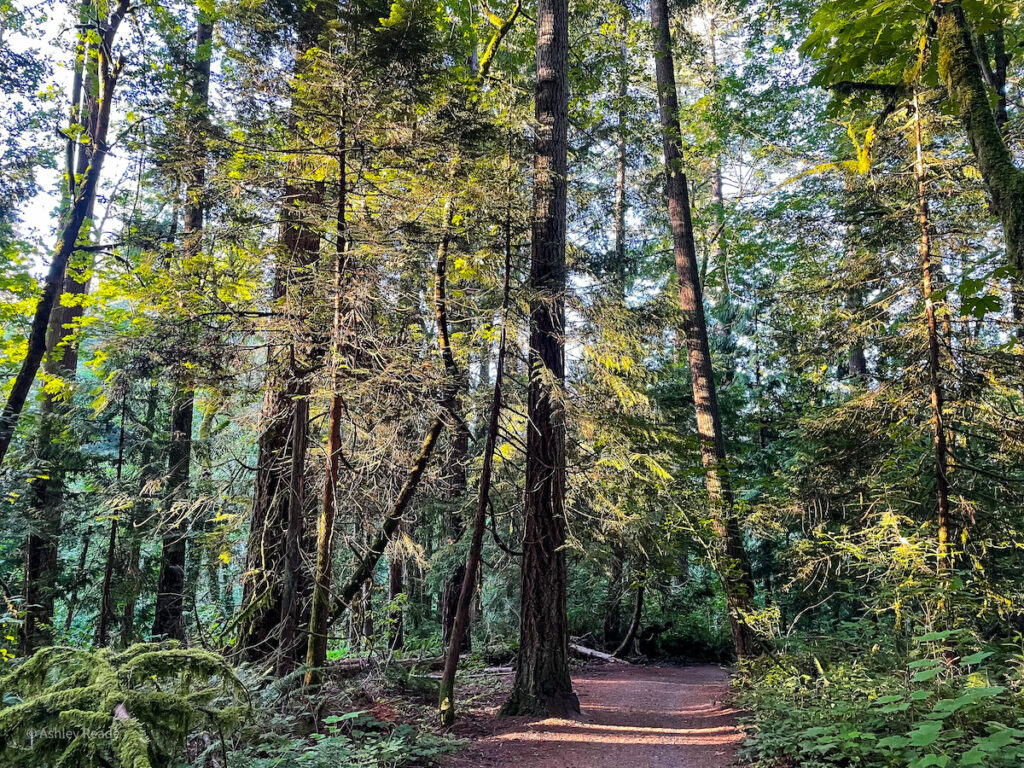 With no agenda in mind, and without any goals or objectives, I began exploring local trails. I kept my trail running simple, a space for solitude and contemplation. It became a practice – a ritual of movement and meditation – kept separate from any metrics of success, any evaluation of performance. My professional and academic life was so inundated with achievement and accomplishment that keeping trail running free from any expectations felt expansive and liberating. Allowing trail running to be so free, so unrestrained gave me permission to be free as well. It gave me the courage to shed external expectations and helped me pivot away from a future I knew in my bones would obliterate me.
I finished my graduate degree – trail runs keeping me grounded as I completed my dissertation – and stepped into a life that was truthful to me. My spouse and I moved back to the Pacific Northwest. I pursued a career that was outside of academia, a choice that was a disappointment to my graduate advisors but right for me. I kept trail running, getting reacquainted with my home state by exploring its many trails.
And then, I got divorced. My life unexpectedly turned upside down. Again, trail running became a lifeline. Joining local group runs ensured I got out of my sad, little apartment and helped me maintain physical activity and social interaction. Through my local Trail Sisters chapter, I met wonderfully kind runners who were thoughtful and funny. These women became adventure partners and confidantes, kept me tethered to hope and optimism when I was at risk of getting lost in grief.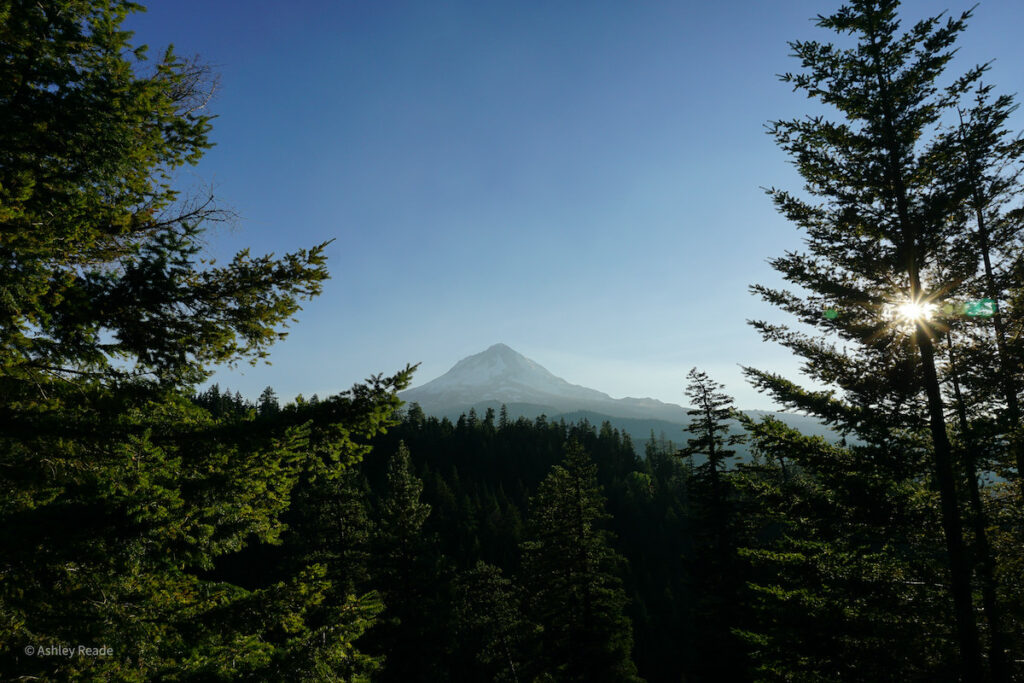 Surprisingly, I also felt the urge to tackle an ultramarathon. I had spent the summer running – processing the end of my relationship – and taking on a big, intimidating goal felt like a way to celebrate that I could do difficult things. I could get to the finish line of a long, hard distance and I could get through my divorce. It was a way to remind myself that there was life after loss.
I picked a small, local 50K, a point-to-point course on a Washington section of the Pacific Crest Trail. Traveling point-to-point felt symbolic, a journey from one location to the next, letting go of the past and welcoming what was to come. During the race, I reflected on all I had been through and what had been healed. I considered what I had forgiven and what resentments were still left to be released. Again, the trail met me where I was, provided what I needed.
Through each moment of life, trail running has taught me how to welcome myself without judgment. To accept where I am, even if that means slowing down. This summer, while training to run the Timberline Trail – a forty mile route that circumnavigates Mt. Hood – I came down with COVID. My training was derailed. After I recovered, I had to decide whether to jump back into training, to push my body back to big mileage. In the quiet of my apartment – no longer sad, but comfy and cozy – I could hear that my heart wanted to slow down. And I chose to listen.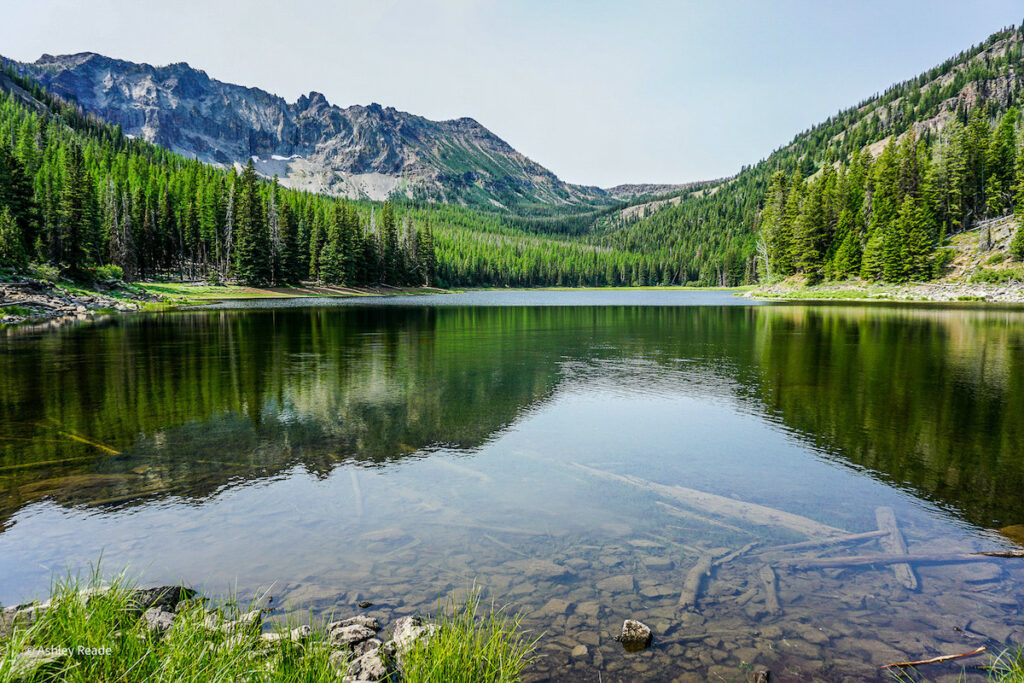 Instead of long weekend miles, my summer has been filled with easy, low key trail jaunts, spontaneous adventures, sleeping in. I've been able to appreciate this time that's open and unstructured, free from a training schedule. I know that taking it slow now doesn't mean I won't ever tackle big goals again. It doesn't mean I won't ever attempt the Timberline Trail; it's not a failure; I'm not "less" of a trail runner because of it. It simply means I'm living into the honesty of my life, here in this moment. The trail will be there for me – is there for me – when I'm ready to meet it. In the meantime, the trail has taught me how to be there for myself, and it's a joy and privilege to do so.