In the Before Times, my friends and I had a lovely habit of using our lunch breaks to run or swim together, effectively evolving our workplace cultures to normalize "feral mermaid" as an appropriate office look. Alas, much has shifted over the past few years. Some have moved to different towns, many have changed jobs, and all are actively reevaluating what's important to them. I've done a lot of that myself – new job, renewed mindset, still a feral mermaid.
In recent months, I've been working through a challenge, though: in all that rearranging, my in-person training partners have drifted to new geography. So I've been learning how to stay motivated without my pod.
Transitioning from running with friends to running solo (with my dog) means what was once my beloved community time is now my alone time*. So to lend a little structure to this situation, I recently embarked on a 20-week marathon training plan. Admittedly, even with a calendar telling me exactly what to do and a relentlessly enthusiastic trail dog gesturing wildly towards her leash, sometimes it's just plain tough to get out the door without a human friend waiting for me.
I've distilled my approach down to two things: reframing and inspiration.
Reframing is one we've all become familiar with. Instead of in-person meetings, we do zoom calls. Instead of going out to eat, there's takeout. We've all had to let go of some things and adapt to a suitable replacement, even if our inner child pouts, "it's just not the same." And so as life continues to unfold, we're getting creative.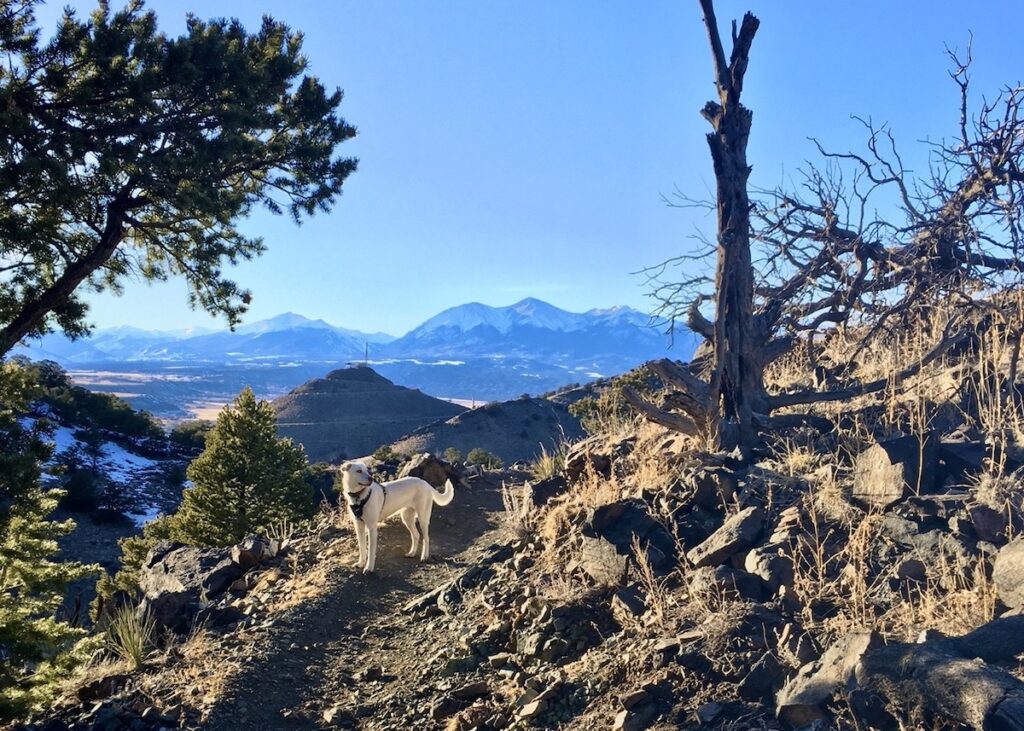 Among the innovators over the past couple of years have been the coaches, advisors, mentors, and motivators. Taking a few plays from their books has been a way for me to stay connected to my training buddies, even when we're not at the same trailhead anymore. We send each other photos from our runs, FaceTime each other when we need to check in, and have a group text where we share wins, ask for support, and cheer each other on. The impact of saying, "I'm proud of you" knows no distance.
Admittedly, it's impossible to replicate picking each other up before sunrise to get out and play. Plan B to make sure I still rally for long runs is to pack on Saturday night and set my Sunday alarm as a song from our (shared) walk-on songs playlist. In the absence of an accountability buddy, there is always Dolly Parton.
And I'll tell you what I tell Dolly (in my mind): even if we haven't met, you motivate me. Beyond and within the obvious source of inspiration – thank youuuu, Trail Sisters! Each of you. Really. – I've found some great Instagram follows. Here are a few of my favorites:
Kuwanna Dyer-Pietras (@buhillrunner) mixes up her training and does some epic self-supported ultras that inspire me to think outside the box.
Erin Azar (@immrsspacecadet)'s honesty is so relatable, I'm never sure whether to laugh or cry – and it's usually a little of both.
Kylee Van Horn & Emily Tessier (@flynutrition3) are like guardian angels who show up in my feed as a reminder to think about my fuel.
Jeffrey James Binney (@jeffreybinney) brings me so much joy.
Kriste Peoples (@kristepeoples) is grounded, honest, and connected in a way that helps me feel less alone with my vulnerable thoughts.
Who's on your list?
Community matters, wherever we find it. And we have within us a remarkable capacity to carry our Trail Sisters and inspirations with us, even when they are on different trails. If we are making efforts to stay in each other's orbits, we'll never want for encouragement, laughter, and learning. See you out there! *I don't want to mention "alone time" without acknowledging the stark reality that we face in terms of safety while running alone. The list of considerations is long and we all have our own threshold for managing our risk and comfort. For some of us, time of day and location are factors. Maybe we check in with a friend or family member when we leave and when we return home. Maybe we've taken self-defense classes and/or carry protective gear. Maybe we choose not to run with earbuds or to keep the volume down. Our decisions might change by the day or by the differing circumstances and no matter what, they are our own.