I'm itching for adventure today, sipping coffee on my porch and waxing nostalgic for glorious past adventures. A memory arises of the day last year when my sister and I woke up before the desert sun to catch a shuttle into Zion National Park. By the time the sun's golden glow kissed the landscape we were already huffing and puffing through Walter's Wiggles, almost 2 miles along and nearly 1,000 feet above the canyon floor with burning calves and sweaty foreheads. As the light revealed the incredible view of the river-carved gorge below us, my spirit caught fire, burning hotter than my quads on the 19% grade. The symbiotic way in which the trail made me feel as though I could fall to my death while serving up a view that made me eager to be alive was like an adrenaline shot right to the soul. It was majestic, it was exhilarating, it was challenging to the body and nurturing to the spirit. I long to go back, or rather, to book a flight to some new-to-me place of stunning beauty and outdoor adventure fame.
See, I have felt this exhilaration and peace many times in my travels to beautiful places. It came easily when waking at Gold Bluffs Beach on the Pacific Ocean, while standing on Sentinel Dome overlooking Yosemite Valley, or climbing the rock formations at Garden of the Gods, jumping off Black Rocks into Lake Superior, you get the gist. In the raw, beautiful, fabled places it's easy to find the thrill or the awe that we are looking for in pursuing outdoor adventure. Like so many others, I yearn for the ecstasy of exploring new places and checking impressive hikes off a bucket list. But, as an employed, married, mom-of-two with a mortgage, those epic trips (while still deemed essential as far as I'm concerned) aren't always feasible.
However, that doesn't mean I can't regularly fulfill the ever-present need to explore the outdoors. I am blessed to live in a state with 3.9 million acres of state forest, 360,000 acres of state parks, and more than 13,000 miles of trail. I live in a county with nearly 600 acres of public nature preserves, roughly 890 acres of county parks, 10 city parks and a 30 mile paved rail-trail running through it. While I'm thoroughly aware of these locations because I'm employed by a local land conservancy, a quick google search can reveal these kinds of resources in proximity to any location on the planet, including yours. So, no matter where you live, you should be able to find some sort of outdoor space to run, walk, hike, practice yoga, observe nature or whatever outdoor thing it is you do to connect to that inner solace we all need. Even the largest, and most densely populated cities in the nation have green spaces of some form.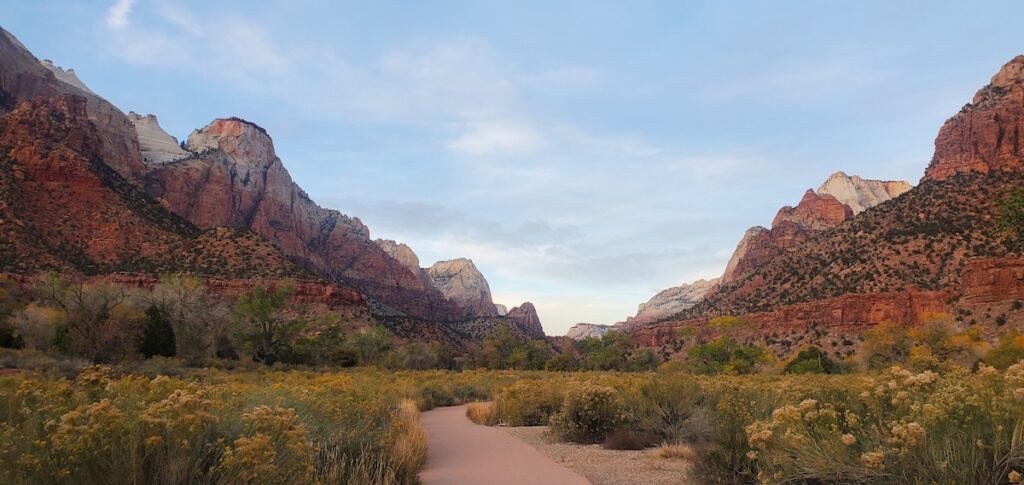 Admittedly, you may not reach the same level of heart-stopping, jaw dropping intensity, but what you do experience may be even better in the long-term. During my hikes at local nature preserves I've seen a fox playing in the forest, watched the river carve its way through the land, felt the sun beam through the tree tops and worn the soles off several pairs of hiking boots. No matter how stressed, exhausted, and out of sorts I'm feeling when I park at the trailhead, I always pull out of the parking lot after a hike feeling centered and recharged. Your local woods may not have the thrill of a famous trail or the view of an iconic national landmark but they still hold beauty, wonder and the healing that comes with connection to nature. Local trails still offer the physical exertion we need to feel alive and well in our bodies. Mini adventures to natural places in any region add variety to the typical daily routine and provide hands-on education on the natural history of the places we inhabit. It's in the adventures close to home where we have the most abundantly accessible opportunity to stay connected with the natural world.
Science has proven that time spent in nature has positive impacts on mental and physical wellbeing. Science does not say you need to spend major money to travel to [insert famed National Park here] and hike through the mountains to feel these benefits. In fact, the benefits of nature for the mind, body and soul are available to you in your backyard, on the path through your city park, or wherever you can find a little bit of wildness to immerse yourself in. So I urge you not to write off your local outdoor recreation areas whether they be state, federal or privately owned public lands. They are worth a visit and worth getting to know. They will provide delights maybe smaller in scale but no smaller in impact. They will offer variety and change through the seasons and the moods of mother nature. They will reveal wonders to you if you take the time to explore them. They will provide the perfect training ground for your next large scale adventure. They will typically present beautiful views and wonderful trails sans throngs of tourists. Most of the time they will be free or affordable, and all of the time they will be adding inherent value to the zip code in which you reside.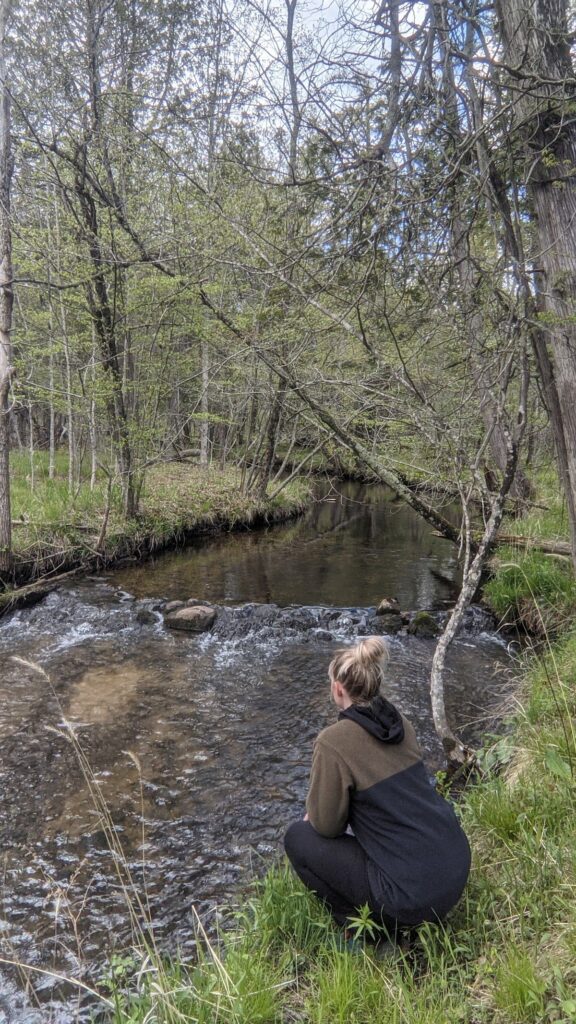 I have finally finished my coffee, gone cold from so many child-related disruptions, and I guess I'll satisfy the wanderlust by slipping on my hiking boots and heading to the nearest trail. I've got a local favorite in mind and I'm already anticipating the sensory joys I'll encounter and the feeling of serenity I'll find just down the road.