Bighorn Finish in 2021
I've tried to start this article many times. It's been heavy on my mind for at least the past 6 to 12 months, and it just does not go away. So here it is, I am giving up on my quest for running the Western States® 100-Mile Endurance Race! That seems so hard and difficult for me to say, and it really hurts. It has been a thought on my mind for a while now and to be honest, something I have very mixed emotions about.
Let me go back to the beginning of this journey because it is a rather long one. I started running when I was 48 years old and quickly found myself in the trail running community and running ultras. As a hiker turned runner, it was just a natural progression to running and training on trails; trails were my love. However, I did run a few road marathons before settling into the trail running community.
One of my first big races in ultra-running was the 73-mile Georgia Death Race. It is a legendary local race and it felt like a healthy challenge. I was so new to running it didn't even occur to me that this was probably not a good idea. When the race director sent out emails about getting your "Will" in order and how you would die, while I knew it was mostly in fun, I was also petrified of the race and the challenge I had taken on. The race weather that year was not great but I ended up having the best day on the course, met great new friends, and cemented my love for the trail running community. Along the way I also managed to pick up a qualifier for the notorious Western States lottery.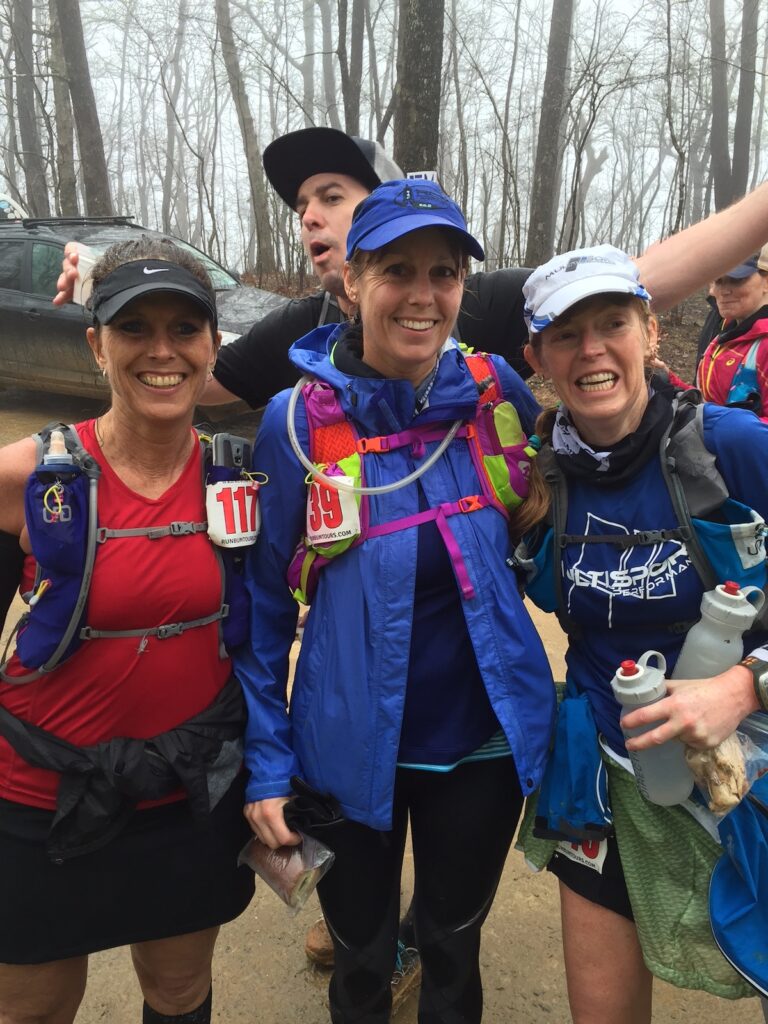 Western States is a race that was even a new ultra-runner I knew about. Not only is it known to be where the very first 100-mile race started, it's famous as the biggest ultra-running event in North America. The race itself is in Northern California, traveling point to point from Olympic Valley and ending in Auburn on a local high school track. It's a race that attracts elite runners. All of them after the win to prove they are worthy to be ranked among the best our sport has to offer. Top ten finishers are all revered and awarded a return trip to the race the following year if they so desire. Spots to get into the race are also received in Golden Ticket races where the top 2 females and top 2 males also receive an automatic entry into the Western States race if they choose to accept it. At that time there were only a small handful of those Golden Ticket races (Georgia Death Race would become one of those races a year or so after I ran it that first time).
The Western States race itself has a limited number of entrants due to permits for the race and leaves the lottery numbers to only around 250 entrants to be lucky enough to have their names drawn. While that might sound like a fair number of runners, when you consider that more than 3,500 people are trying to get those few spots, the odds are not in your favor. Your chances do improve with each consecutive year in the lottery, as your number of tickets increase with each year's entry. Each year you enter the lottery, your number of tickets double. For example, the first year you get 1 ticket, the second year you get 2, the third year it doubles to 4 tickets, fourth year is 8 tickets etc. So certainly, it's easy to see the advantage to continue each year to complete a qualifying race and go back into the lottery. The first 6 years of my entry into the lottery, you would lose your consecutive increased tickets if you failed to qualify each year, leaving you to drop back to only 1 ticket when you qualified once again, so the stress of completing a qualifying race was high.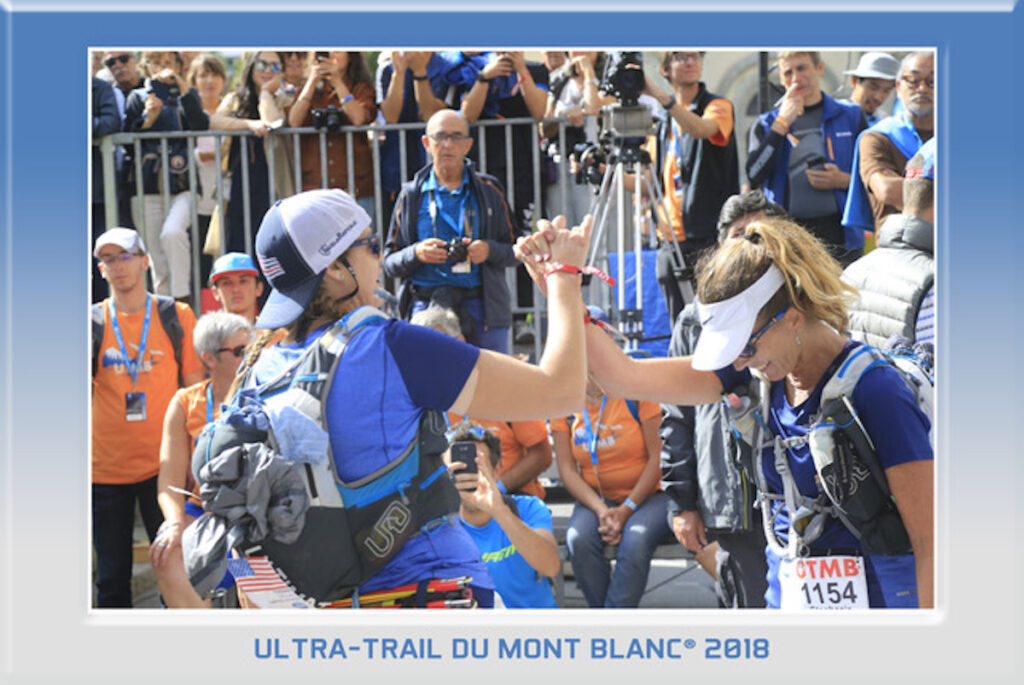 The lottery itself is a live event that many of us hardcore hopefuls watch for several hours early in December hoping with each draw that our name is called. Before you can even get a single ticket into the lottery you have to successfully run a qualifying race. The list of races in the United States isn't that large and does not just include any 100-mile race. So, for anyone hoping to run this iconic race, you begin your running plans to qualify again, almost as soon as the lottery has occurred at the beginning of December for your qualifying race for the next year's lottery.
While I found the 100-mile race to be the distance that I absolutely love and the more challenging the race the more I seemed to love them. Over the years I created a long bucket list of races I wanted to run and one by one I would get them done along with at least one qualifier along the way. Now I find myself after a long 8-year quest (one year with no race due to Covid) it's more than heartbreaking to step away from this quest.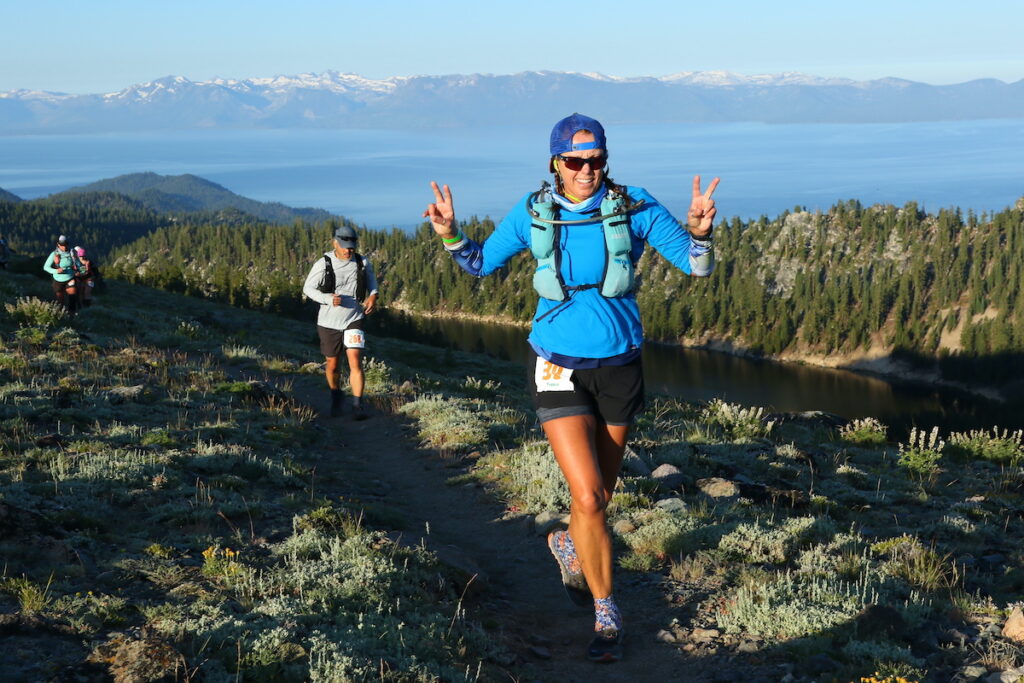 First, to say that each year and each qualifying race is stressful is a bit of an understatement. Your year is planned out around that one qualifier race. Initially, you had to get that qualifier or lose your existing tickets in the lottery and start over with only 1 ticket the next time you qualified. (Now the lottery has changed, and you retain your existing tickets if you miss a year and pick up once again where you left off when you do get a new qualifier). So, for 8 years my races and plans for the year are all focused around getting a qualifying race completed. And for fear of not getting the qualifying race completed, I tried to plan that race early in the year. Get it out of the way so to speak. In case things didn't go as planned, a backup plan had to always be in place. This has been the chase for several years now. Along with watching the lottery live each year and holding my breath as each ticket is drawn with hopes of getting in. Many times, I watched friends get in on just a single ticket or two, and while I was so happy for them, it left me a little envious to say the least.
During my quest to run this iconic race, on two different occasions I went to Western States to help crew and pace. Being at the race only fueled the fire to one day run it myself. I have to say that I am more than just a little bit of an ultra-running junkie. I absolutely love to follow the elite runners, watch the Golden Ticket races and follow the big races live. I've met and talked to many of the elites at different races and have found my way into the heart of many ultra-running communities, been on a few Ultra-running Podcasts, meeting people and making friends all over the country. For me, it's quite simply a sport that I love to be a part of.
As part of this quest to run Western States one day, I knew almost from year one that I really did want to have the respect this race deserved. I had been there and knew it was not an easy race. I also knew that I would probably only have one chance in my lifetime to run it if I could ever get drawn. Soon my goal became to run different races every year, marking off my long bucket list of races in hopes of one day standing on the Western States start line and look back at a long journey that got me there. I knew that while I really did want to run Western States one day, that was not the end all to end all. I love running! I love running ultra-distances and 100 milers are my favorite race distance. Combined with my love of travel and seeing new places, this is a sport I do not want to soon give up. I am in it for the long run, pun intended!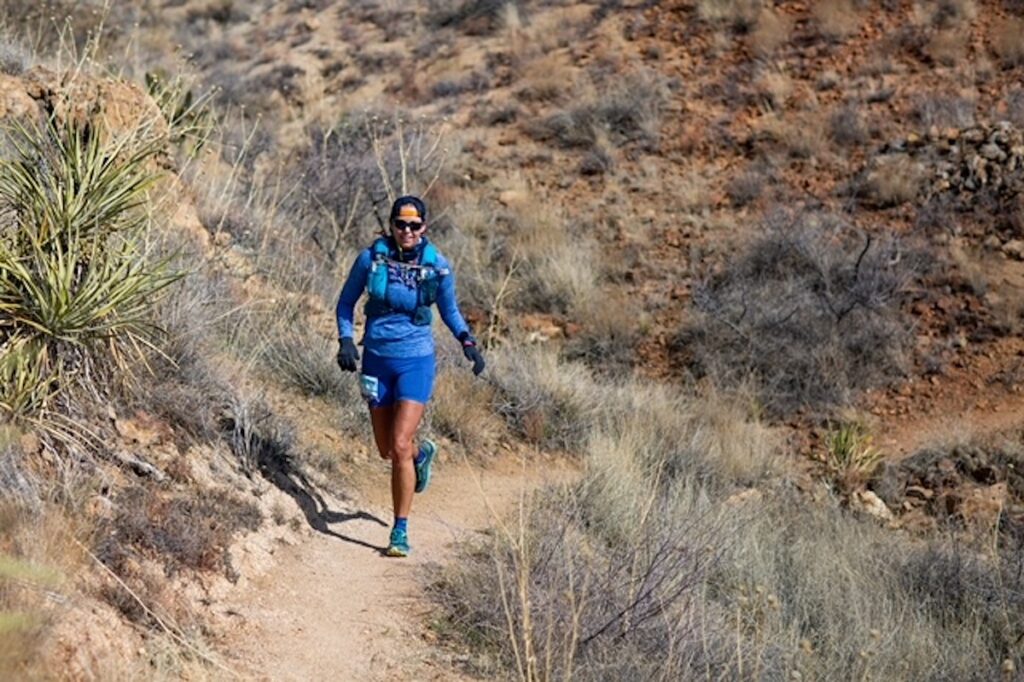 How could I ever give up this quest that has lasted almost the entire time I've been an ultra-runner? Can I give it up? I find myself near the end of 2022 and I don't have a qualifier. For the first time in my ultra-running, I have found myself with a string of painful DNFs. I would like to give a list of excuses, tell you of a big injury or some other justification but quite honestly, it's just life. Life has thrown me some curveballs over the last few years and while running has always been a good way for me to process things and find myself, I simply could not make it out the door to train on many days. So here I am with no qualifier and entry into the lottery coming up for the 2023 year. The next year I might possibly be able to get a spot would be 2024 when I will be 60 years old, and that would require another qualifier in 2023 and getting lucky in the lottery that same year.
Unfortunately, my life is currently filled with stress. Life stress and work stress. I could work harder to find some balance there but then I just don't want to add running as a stressor, I want it to be fun. I want to continue to love running. I still want to challenge myself with difficult races, and I have a huge list of races I'd love to run, but it feels like something needs to give. Not as in give up, just give a little. Life is dictating this. I am more than sad to step back from my long quest for Western States as it has been a dream for so long now. Almost as long as I have been a runner, so in a way it has defined my running.  In reality, running is not the only thing that defines me as a person. It is not who I am.  In fact, I do not like talking about running with anyone who isn't a runner. Ultra-running is just what I love to do. It is a challenge and it is an adventure.
As an ultra-runner we do not give up, we do not quit, we simply persevere. We keep moving forward. So, I will continue to move forward, leaving Western States behind. Maybe one day I will stand at that start line but for now I'm also okay with letting go. For all you Western States hopefuls out there, may the odds ever be in your favor! Enjoy the journey!