In the summer of 2022, I was fortunate enough to spend 10 weeks backpacking in Scotland. To be clear, this was legit backpacking as you generally hear referenced in the United States—not the hostel-to-hostel travel that people typically mean when they talk about backpacking in Europe. My husband and I camped out all but 10 nights, carried our backpacking gear everywhere, and avoided taking any form of motorized transit as much as possible. It was an incredible experience. While we had a fantastic time, we did learn a few things the hard way while we were there. Below, I share the top tips for doing a backpacking trip like this internationally.
While Scotland does speak English (often heavily accented!), it may not be widely spoken in the country you travel too. Depending on where you intend to go backpacking, be certain that you have learned some phrases or carry them typed out on your phone with you. Focus on basics like "Where's the bathroom?" and "Do you speak English?" but also ones pertinent to backpacking such as "Can I camp here?" "Do I need a permit for this?" and "Is this the trail to ______?" Keep in mind you'll need to understand the answers! If you choose to get a SIM card for your phone using an online method such as Google Translate (or similar) can be amazingly helpful for two-way communication.
Assess the viability of camping
This also includes other issues like permits as well. Scotland was exceptionally easy to backpack in because of the Scottish Outdoor Access Code which allows for unpermitted camping and human powered recreation almost everywhere. However, we crossed the border into England to hike the Hadrian's Wall Trail and had to pay to camp every night because it was not allowed anywhere.
Usually, you can find the answers to this information online prior to your arrival. If your trip is on a well-known trail, then there is usually an official website dedicated to it that will have answers to all types of logistical questions. For a trip like I did, I found the national parks and Visit Scotland website to be incredibly informative and the staff replied helpfully quite promptly to my queries through the contact form. If scouring the internet doesn't provide the information you're looking for, try contacting the land management agency or the country/region's tourism page. You may need to use Google Translate to communicate, but these websites exist to help people plan successful visits so utilize them!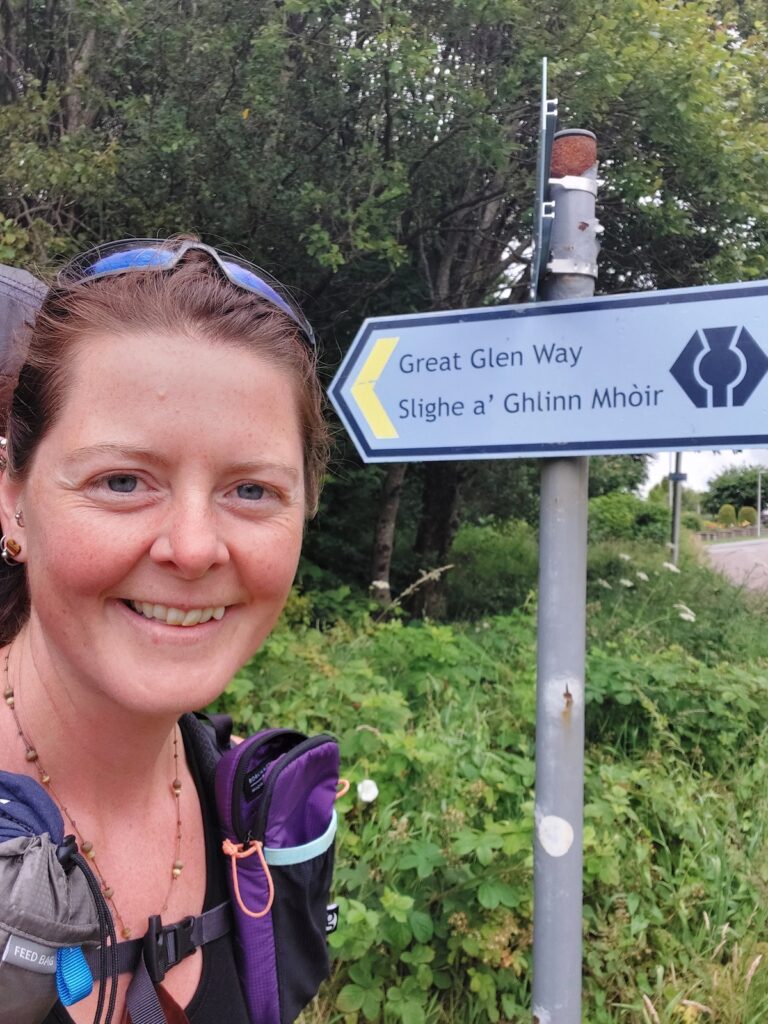 Perhaps even more importantly than when backpacking in the US is the need to go light when traveling internationally. Regardless of whether you will be taking transit to trailheads or walking the entire time the less you have to schlep around the better. This not only makes it easier on your body, but also can lessen your odds of being targeted for crimes and also makes being in towns easier.
Odds are that things will not be the same there as they are along trails in the US. Even in a similar Western country like Scotland I was shocked to discover that they don't have self-service laundromats in most towns! (Although we did eventually find one coin operated washer and dryer in an outdoor stall behind a gas station…) So, we ended up washing our clothes in sinks on the few occasions that we stayed indoors and rinsing them in streams on the rare warm days that things would dry. Luckily, we were mostly using wool so that helped keep the funk in check. Other issues will probably include access to food that you're used to (inability to find dehydrated/lightweight backpacking food was a big problem for me), places to charge your devices, what constitutes a trail, etc. You'll need a resilient mindset and willingness to get creative in order to find solutions to the unusual situations you find yourself in along the way. Just remember, this is part of the fun of exploring a new place.
Perhaps it goes without saying, but you should always be respectful and observational when traveling in another country. Laws, morals, societal norms, and more will all be different. Taking the time to learn about the history and modern culture before you travel can help you understand the differences and reduce the probability that you'll make super embarrassing gaffes.
As a backpacker, it's also important to learn about the natural history and modern environmental challenges as well. This can not only keep you safe from encounters with potentially dangerous flora and fauna, but also help you respect the land you're traveling through without doing damage.
Seeing a new nation via your feet and in close connection to the land is a marvelous and intimate experience. With the right information and mindset, it can be one of the greatest experiences of your life.