My son will be three next week, and I have so much to learn from him about life. Yesterday as we walked the dog after a rainstorm, he insisted that we seek out every puddle and jump in it. He named this game "puddley-doo," as one logically would. I stood nearby, holding the dog's leash at a safe distance so she didn't get splashed, and encouraged his game, but my heart was not really in it. I wanted to get on with the walk, wanted to move toward the finish line of getting back home and completing my adult responsibilities. Forget the wonder and magic of a big puddle jump – I just wanted to check stuff off my to do list.
It makes me wonder, what age is it that we forget how to play? When does a puddle become an annoyance to avoid and not a source of joy? How old are we when we stop looking to the natural environment as a playspace, full of opportunities to invent games and find joy?
And should we be concerned about this?
I didn't run a step in my life until the age of 25, and sadly, my reason for starting was vanity. After an attempt at quitting smoking, my belly started to bulge and I knew I needed to try exercising – something I had no experience with. So, without any information about what I was doing, I laced up a pair of converse and hit the road. I could only go about a half mile and always had a side stitch and pretty much hated every second of it. But I had one very lucky thing going for me – I lived in Heidelberg, Germany: a stunningly beautiful place, and there were trails through vineyards not that far from my apartment. When I found them, it was late afternoon and I was by myself. I wasn't sure if I was allowed to wander through the trails, but in that golden afternoon sun, I couldn't resist. It was like a scene from a movie where the American girl gets to have a magical European experience – weaving slowly through vast expanses of grapes. I felt like an explorer on a quest simply for beauty, and I loved weaving slowly through there, not worrying about cars or people, or much of anything really. I made it into a little adventure, a little game of vineyard-y-doo, if you will, just for me.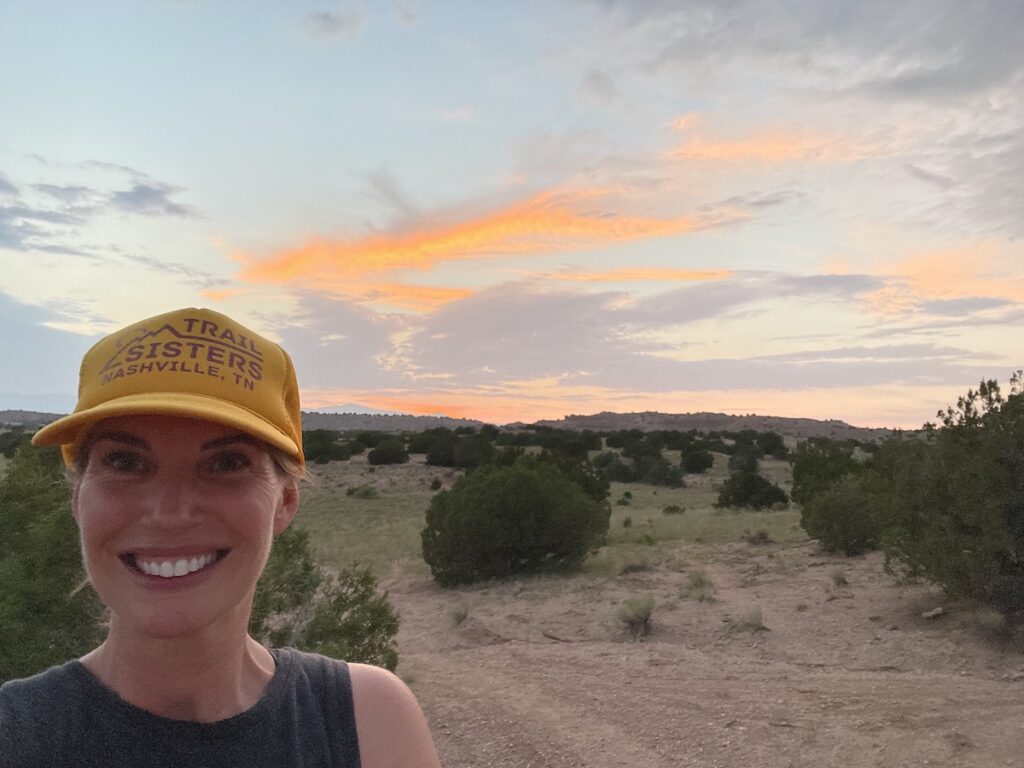 The more I started to enjoy it, the more I did it. I got some actual running shoes. I ran by the river with a view of the castle, and I almost always ran alone, mainly for one reason: I just wanted to do whatever my body felt like. If I felt tired, I walked. I never pushed myself too hard, and I always tried to run in the prettiest place I could find. In this way, as I went through a divorce, as I moved back to the states, and as I came to grapple with my relationship to alcohol, I always had an outlet for "play," and special meditative game just for me.
I also enjoyed hiking, but had never tried running in the woods – I thought it would be too hard! That all changed when a trail runner advised me that it's more efficient to walk the hills. She told me to run for time and not worry about distance (or vice versa). Hmmm. This was definitely aligned with my mindset of play, of self-kindness, and of finding beauty. Over time, as I made trail running friends and watched them set race goals, I have tried to keep my own goals at the forefront. As much as I'd love to do an epic race, and maybe I will someday, right now the finish line is pleasure, and beauty, and play.
These are my personal guidelines to keep me focused on what I care about most:
The goal of each run or hike is JOY. It is not time, distance, pace, weight loss, or anything else. I am out in the woods to enjoy myself, see beautiful things, and celebrate what my body can do.
The best way to find joy is through kindness. I have to connect to my body and listen to what she needs. Yes, there are times when she wants to do big and hard things, but when she wants to rest or take it easy, I don't beat her up. I appreciate all she does for me and focus on really listening to her needs. 
A helpful tip for being that caring is to think of myself in the third person. I just pretend that I am a friend, or a child, and I say to myself "sweet girl, what do you need?" 
Build in time to pause and play. Trail runners have to watch the ground in order to avoid a fall, but I try to look around as much as I can. I try to find animals, hug big trees, jump in a puddle, do a cartwheel, take pictures, etc. It's all part of the experience, and the experience doesn't have to be a linear A to B as fast as you can. Hiking with a toddler has taught me that you can hike the same section for 20 minutes, going back and forth, and it can be an extremely worthwhile and enlightening experience if you keep the mindset of joy, play, and exploration at the forefront.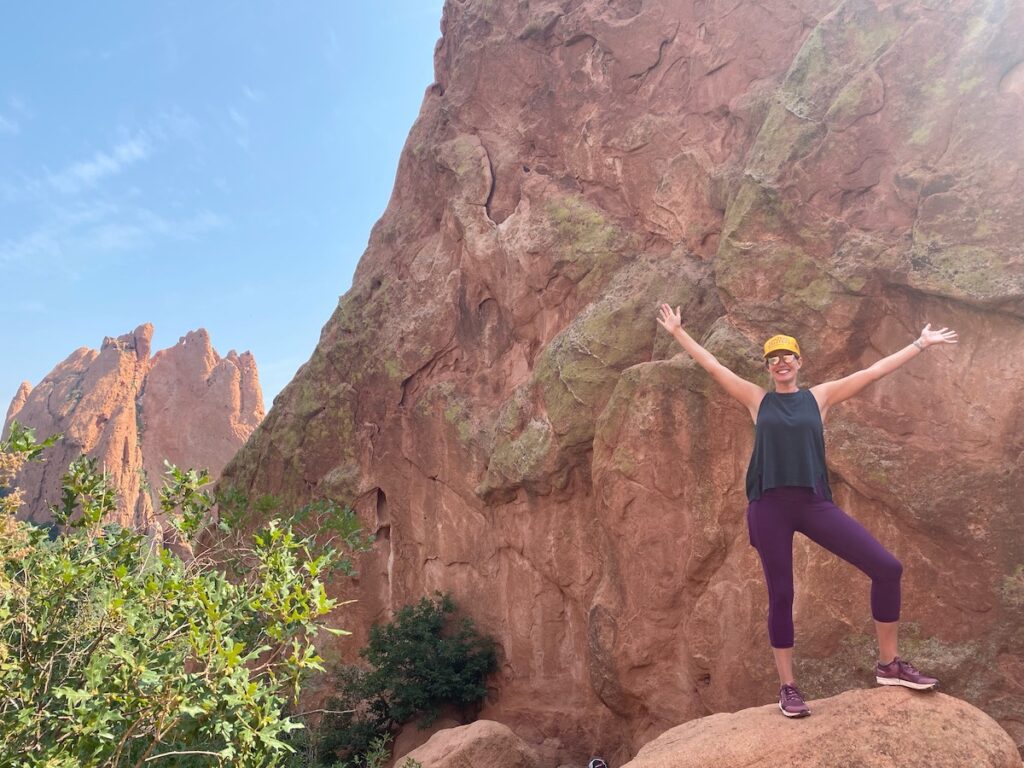 When was the last time you played – just for you? Not with a child, but with YOUR inner child? Just try it. The next time you're out on a trail by yourself, talk to her in the third person. Ask her to come play with you and let yourself have a little fun. I think she'd agree that joy is a perfectly acceptable finish line.