My feet slip and slosh down a snow trough in the darkness, snaking through a forest in silhouette. My legs burn; from the cold or from the climb? In a fair world, you would think the two would cancel out.
I am grumpy; hopefully not a character flaw, but more the result of driving here on unplowed roads in a snowstorm while simmering in random annoyances from the day before. My friend does not chide me for my damp mood. Instead, we agree that we will take the first mile to fling all of our frustrations to the air and clear our hearts for the rest of our day. We are laughing and lightened by mile two.
As we run through the frosted pines, clumps of flakes hurl themselves at the bobbing column of light from my headlamp. The sky glows muted orange. The lights of the city shine along a stretch of river below. We stand on a hillside in the darkness, two women alone in the forest, listening to a storm breathe.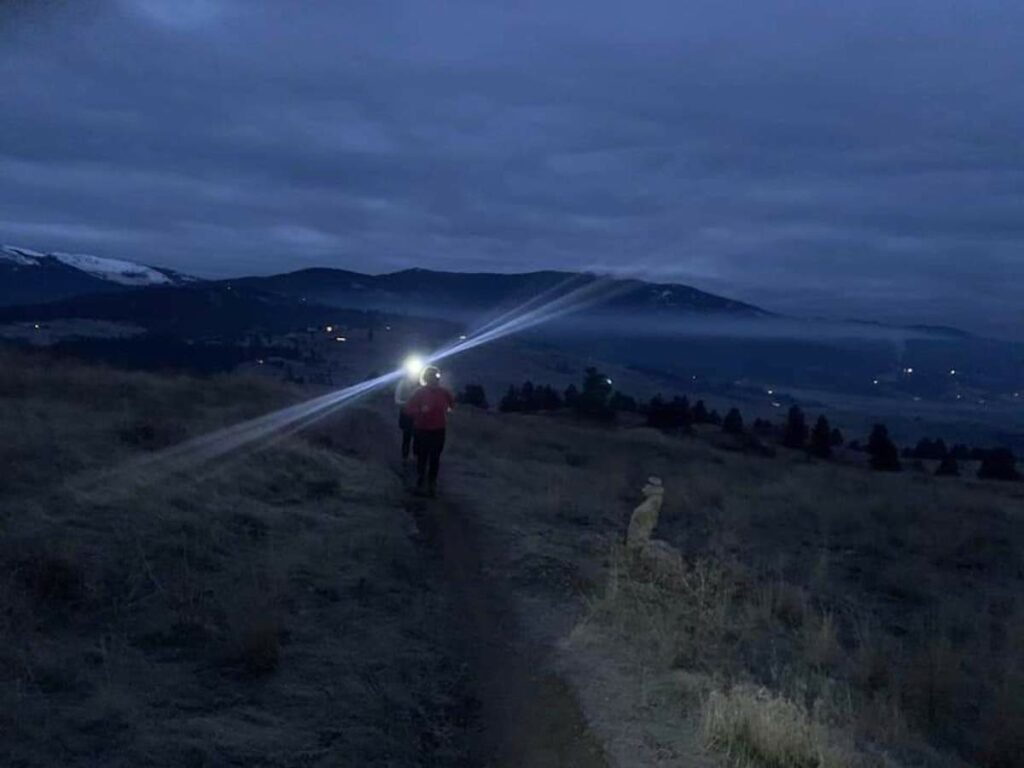 The next day the temperature drops to 2 degrees Fahrenheit. The day after we are in the negatives. I spend a couple days pairing dumbbell workouts and hot yoga with sprints on the spin bike in my basement. Then I layer up in thermal underwear and wool, the only exposed skin the bridge of my nose peeking from between a beanie and a buff…and I run into a storm again, blinking against the wind. Snowflakes gather in my eyelashes and ice veins my hair. This time I run alone, in the neighborhood close to my house, close enough to get home quickly if I start feeling any burn of frostbite. Wool is my friend. Honestly, this is one of the warmer feeling runs I've had lately.
Last year at this time I was knee deep in training for my first 100 miler, a race I DNF'ed in the Fall for a storm of frustrating non-running related issues. For the first time in years I don't have an "A" training goal for this coming year. I wonder why I am still out here in below zero temperatures and deep snow. I wonder if I can dedicate the time and effort needed to train for 100 miles again this year or if I should take a year off. I think that training in this brutal weather has to be doing something great for my mental toughness. I hate having unfinished business hanging over my head, but there is also something to be said for gifting my body some rest. I don't find any great epiphanies on this run, but my mood and mental clarity are much improved when I get home all the same.
By Christmas, the streets are sheet ice beneath freezing rain. In the interests of self-preservation since I don't have a treadmill, I don't run for three days.
On the fourth day of the warm front I peer out the window at the dreary gloom, water dripping from every eave and shriveled leaf outside. The wind whistles and whines in the chimney. The neighbors' trees, still clinging to Autumn's forgotten brown leaves, shudder and tremble, thrashing in periodic gusts. The gouged ice of the streets looks singularly unappetizing, but I goad myself into pulling on my running clothes and rush out the door before common sense can rescue me.
The run is about what I expected. There are no sidewalks in my neighborhood so I have two choices: I can quail-walk on the ice at a pace that would be hard pressed to compete with a disinterested snail or I can run in the rivers and puddles of slush in slashes of bare pavement gouged into the ice by neighborhood cars. The second option proves preferable, but also involves a lot of dodging back to the ice every time I sight a slowly approaching car. I am wearing sunglasses just to block some of the wind from my eyes.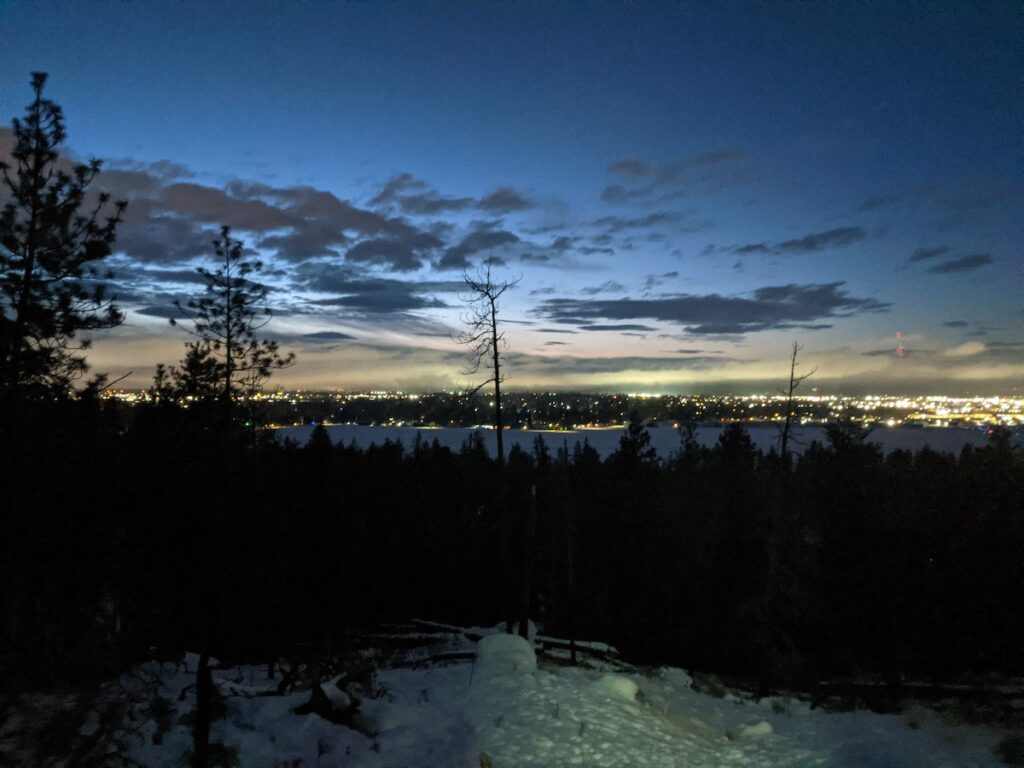 Last year in these situations I would ask "How bad do you want it?" "It" being what in hindsight I know was an ill-fated 100 miler. Now that I'm not training for anything in particular, I just ask myself, "Why?"
Why? Why am I out here?
I try to make an objective decision about what are the worst running conditions in existence. As glacial slurry soaks my mushy socks, I consider that slushy ice is making a pretty strong case for itself. I comfort myself that maybe I'm just training for early spring flooding and creek crossings. Maybe "comfort" is the wrong word there. I can't believe I miss running with a sub-zero windchill. Ah, those were the days.
When I get home, the skies open in a curtain of rain. I watch droplets fling themselves at the windows, miffed that they have just missed me. After a hot shower, I curl up in my sweats and a cozy sweater, gulp scalding hot tea (just the way I like it), and try to help my oldest process why we can't buy every Lego set in existence. And I am happy.
Winter running is never easy. Either the snow is deep, the roads are icy, or the cold is trying to leach the heat from your bones. But when have I ever loved something just for being easy?
There is a hush and quiet to running down trails and roads in the snow. The air tastes sharp and fresh, sometimes vaguely metallic. The rare appearances of the sun bring me an almost giddy joy. Winter holds a gentle reminder that rest is both acceptable and necessary. I will not run outside every day and that is ok. The spin bike waits for me in the basement.
Winter is not my favorite running season. But I love it all the same.