Editor's Note: This article speaks about eating disorders and may be triggering for some folks.
My name is Lily McCormick and I'm a member of the Birmingham, Alabama chapter of Trail Sisters. My journey to discovering trail running is interesting, but in no way rare. In fact, Eating Disorders Hope Organization suggests that "up to 45% of female athletes, and 19% of male athletes, struggle with an eating disorder." However, I'm a firm believer in the idea that vulnerability is one of the best ways to combat shame. If my story changes one life or helps one person, it's worth it.
Let's start at the beginning. My relationship with running has seen a lot of ups and downs in my life, but growing up I did genuinely enjoy it. As I began playing lacrosse it was used more as punishment than anything else. In my first year in collegiate athletics, I was pushed to hit specific paces and benchmarks that seemed impossible. I felt trapped in the rat race and I had no love left for running.
My freshman season was cut short due to COVID-19 and I took a large step back from the sport. I, like many people, found myself running purely for the idea of losing weight and became obsessed with numbers. I was in a dark place and felt the only things I could control were my level of activity and my weight. This continued into my sophomore lacrosse season, which I ultimately missed to receive treatment for my developed eating disorder.
I remember feeling so broken and at that time I truly thought my relationship with sports and running was over. I lived with my parents during my six-month stay in the treatment facility and spent a lot of time trying to discover the person I used to be. I think some of the hardest questions I had to answer while I was there were "what makes you happy" or "what do you do for fun?" Because in all honesty, I had no clue.
College athletics and the pressure I faced there led me to believe that there was no room for hobbies, only work and school. If I was working out, it needed to be focused on getting better and not on how it made me feel. The memories I could remember of feeling happy shared some key similarities.
I was always outside. But, the camping and hiking trips of my childhood took a backseat when I began playing on travel teams for lacrosse. So, my treatment team encouraged me to spend as much time outside as I could. I started really small with ten minute walks outside and going to the dog park every day. Like seriously, I went every day. It wasn't easy and there were definitely days when I thought I would never get back to the athlete that I used to be.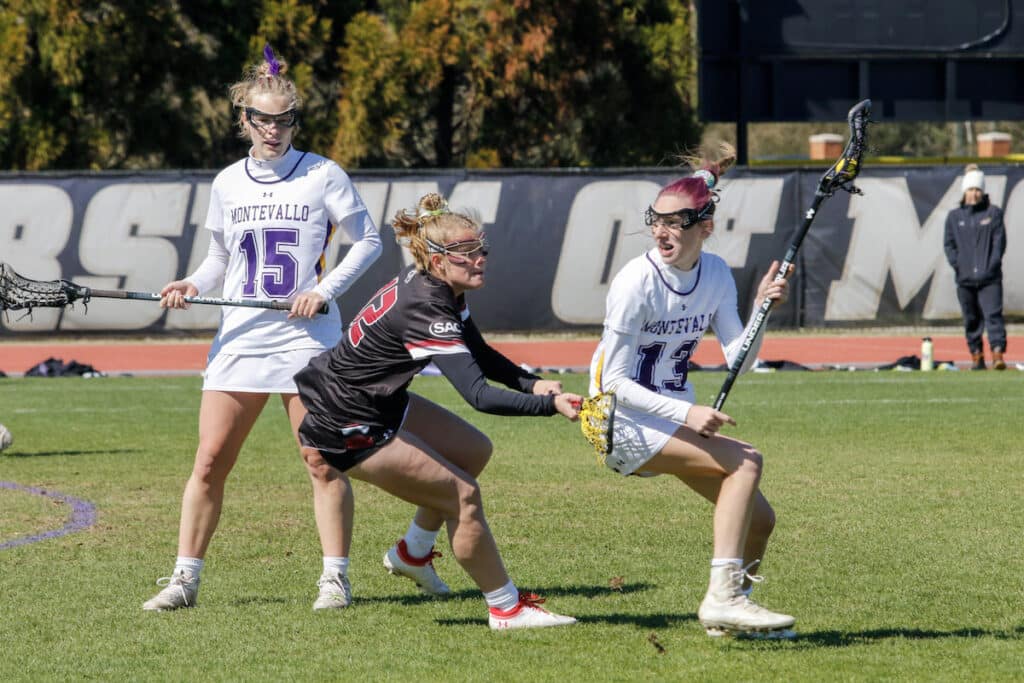 Finally, a month before I was discharged from treatment, my team approved for me to run again. I was prescribed to do a ten-minute "exposure run" just to see how I felt about returning to running. At this point, I had already signed with the University of Montevallo to continue playing lacrosse. So, we knew I'd have to run at some point. The excitement was short-lived and honestly, I couldn't run for ten minutes.
The day after the exposure I sat in my therapist's office and just cried. I had always felt some shame or embarrassment for having to go to treatment in the first place. But, this was the first time I really came to terms with how much my disorder had affected me.
The next few months were quite a blur as I was discharged in July and moved to a new college in August. But, overall my first year at Montevallo went well. I finished on the Dean's list and was chosen for the Academic All-Conference team based on both my athletic and academic performance. Through it all, I still felt like I had a mental block and there were so many times my anxiety would get the best of me when it came to running.
My coaches were supportive and chalked it up to my bad experience with running at my previous university. We made a plan to spend the summer experimenting with ways I could rebuild my relationship with running not just for lacrosse, but for the rest of my life. I tried everything I could think of. I ran 400s on the sidewalk because I knew I didn't like running on the track, hill sprints, running on grass, or running without a watch. I couldn't shake the anxiety and I felt lost.
Then, someone suggested trail running. My dad had mentioned it as a way to combat the monotony I felt running on a sidewalk or track. But, I had a hard time thinking of my pace being slowed down by the elevation gain and uneven path. I told him he was crazy and moved on with the conversation.
One day I decided to try it. I was lucky enough to have some old mountain biking trails near my neighborhood and I spent a lot of time there with my parents growing up. I felt safe there and a lot of my fears subsided. I was hooked and planned a lot of my lacrosse training around getting on the trails as much as possible.
As I got more into it, I kept looking into trail races and watching videos about them. I never really thought to sign up for one myself until my roommates suggested it. I brushed it off at the time but kept coming back to it. I spent a lot of time on ultrasignup.com until I finally found one I felt confident in.
I signed up for the 5-mile race at Cloudland Canyon State Park in Georgia. It was a distance I felt confident in and most importantly, the date didn't conflict with any of my exams. I turned my attention to training and that's when I found out about Trail Sisters!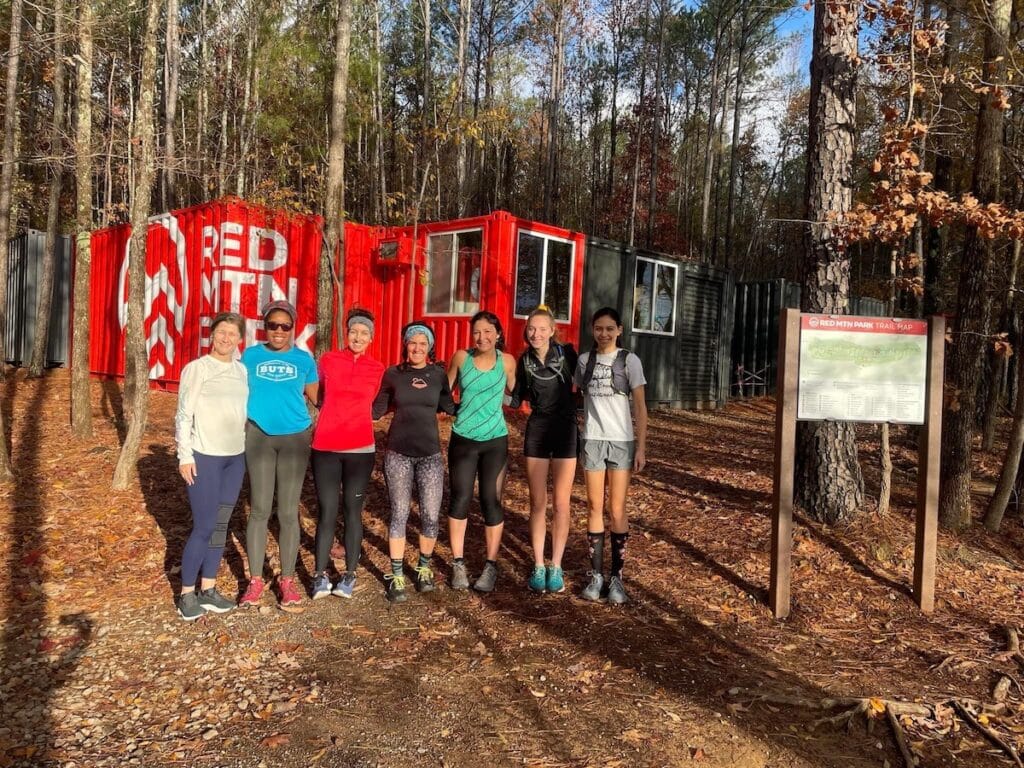 Going to my first group run with them was such a win for me. Up until that point, I was never comfortable running with other people and never thought I would enjoy running in a group like that. I can't describe how wrong I was about the whole experience. I found such a supportive group of women who showed me that running could be fun. What a crazy concept, I know.
A week later, I lined up for my first trail race. The whole race was kind of a blur and mostly me trying to avoid tripping on roots. But, I loved it. There was such positive energy throughout the whole day and I could tell everyone truly wanted to be there. It was such a far cry from the dread I used to associate with running. I'm already looking forward to my next race and I can't wait to continue being a part of Trail Sisters.The day honestly changed my view of running but also recovery.
To me, recovery had always been my own journey and something that I preferred to keep private. But, I think our stories, like runs, are meant to be shared.
If you are struggling, you are not alone. The National Eating Disorder Association (NEDA) has several ways to receive help including a hotline number to call.