In the early morning of November 4, 2022, I arose from fitful sleep and opened the email I suspected was coming. It was time stamped 1:24am and fatefully titled, "Your Role at Twitter". After two years at what employees affectionately called "the tweet factory", I was out, just like 50% of my colleagues across the globe who'd been abruptly let go by the company's new owner: Elon Musk.
If you followed the news in 2022, then you know this was hardly the start of headlines about the Musk-Twitter affair. Since April 4, when it became public that the billionaire had quietly acquired a 9.2% stake in the company, his proclivity for provocation had been on full display. He triggered a wave of social media harassment directed at a top female executive. When he tried to back out of the deal, leadership's top goal became suing him, instead of running the business. When the acquisition was suddenly back on in October, rumors of a 70% headcount reduction weighed like smog in team meetings. What's more, employees were barely hearing from our executives, who had adopted a tight-lipped stance after a series of leaks early in the deal. The majority of our information came through tech media, down to comically operational details, like this exchange where one of my teammates had to ask a journalist if a company all-hands was still on.
At the beginning of the process, I had suspended judgment. I learned from running that the story we tell ourselves can sometimes overcome reality, for better and worse. I won't claim I was an exemplary stoic, but it was clear I had more positive days than those who leaned into fatalism, many of whom ultimately took a mental DNF.
Ironically, as the Twitter drama crescendoed, those positive days grew more frequent. But I had to change my tools to get there. The mounting distractions and obstacles made forming no opinion nearly impossible for me, and when stoic bliss was no longer realistic, I had to expand to acceptance: making peace with the conditions I couldn't control. This is familiar territory for runners; I recall the 50K where I was caught in hail, the course where my shoes were sinking two centimeters into mud, the marathon when my GPS watch started faltering at mile 2. I finished those races, with results that exceeded my expectations. But I'll admit my reasoning then was fragile: I was driven by the way I wanted to be seen. Throughout childhood and young adulthood, I had cultivated a reputation of high performance. Adults in my life praised me for it, and through that pattern, I grew to think of performance as my identity. That belief was so ingrained that decades later, it still guided my internal dialogue. I remember receiving a "meets expectations" performance rating at an early job, and feeling crestfallen that the rating hadn't been "exceeds". If I'm not excelling, no one will notice me.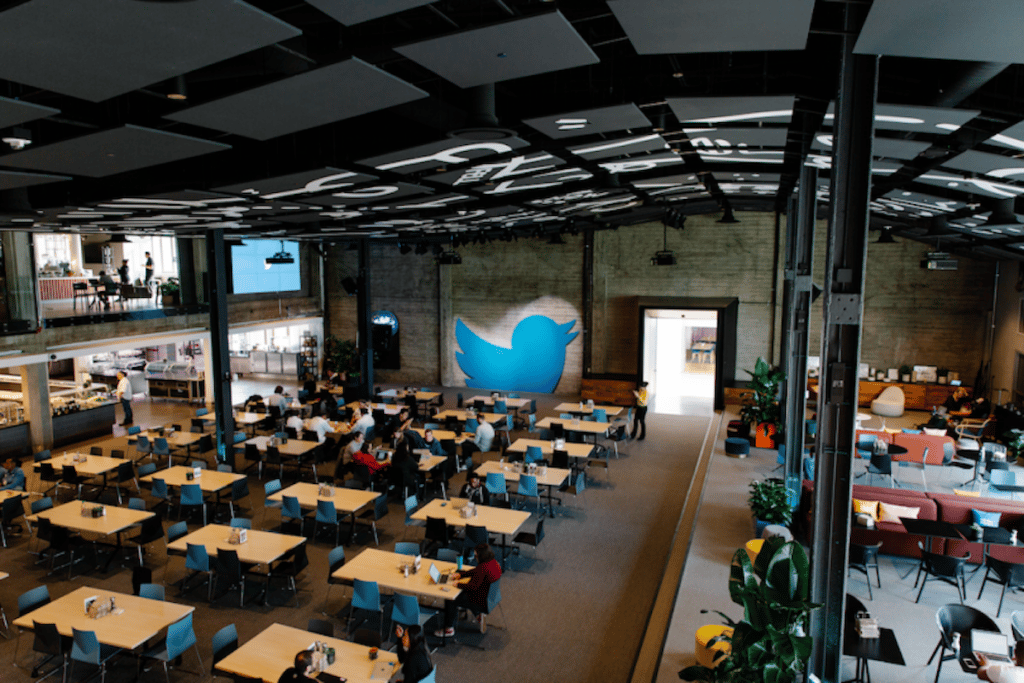 Based on conversations with other women, I'm not the only one who has carried this belief system with her from girlhood. But here's the problem: if we make this our primary motive as adults, we're doomed to a life of turmoil. We meet one set of expectations only to find that now our audience has raised the bar – and we feel obligated to meet it, to once again perform for others to validate our worth. A constant load that repeatedly pushes us back down; a modern-day female Sisyphus.
So as Elon Musk's rash behavior accelerated, my go-to answer would have been to persist for the sake of approval. But that's not what I did. I found myself unable to care about earning praise from him, or meeting his criteria for being "extremely hardcore". Perhaps it took one of the most absurd business transactions in history for me to realize a fundamental truth: other people don't get to decide what deserves my energy, I do. And Elon didn't have anything I wanted.
I continued to work for Twitter until that day in November because there was something deserving of my energy: my crew. The team around me who kept showing up for each other. While we didn't treat each others' blisters, or implore each other to grab one more PB&J from the aid station, we took on the professional equivalents: listening, helping with job searches, redirecting energy away from the negative. I knew I would not work for Elon, and that my prospects for advancement at Twitter were therefore limited. I stayed because I believed that at least until the deal closed, I could still do work I was proud of. And without a credible figurehead for me to latch onto, it was up to me to choose what that meant.
After Twitter, I suddenly had a lot of free time, so I traveled out of state to run a 10K trail race with friends. The course was simple enough: up 1000 feet in four miles, back down to the finish. As I started the extended climb, a handful of male runners moved past me, and I had to make a decision: do I stick with my plan, or do I go with them to show them that I can? The decision was instant: run my race. Serve my own expectations, not what I perceive to be others'. By the time I crested that thousand-foot climb, I'd passed all of those runners, and went on to win the race.
If we prioritize other peoples' expectations, we'll never get out from under them. Let Sisyphus remain a myth; we women have mountains to climb.