Like many people reading this, trail running is where I find flow. It's the one place where I'm not planning, questioning, revisiting, thinking, counter-thinking, counter-counter-thinking, or otherwise living far too much in my head and not nearly enough in my body. When I'm on the trails, it all clicks and I channel everything I've got into my feet, my breath and the trail in front of me. I always understood that this was sacred but, after white-knuckling through a few traumatic years, my appreciation for trail running is both deeper and wider.
On New Year's Day 2020, my husband and I welcomed identical twin boys into the world. It was thrilling and terrifying and brilliant. We had only begun to wrap our heads around how we had doubled the size of our family on the brink of a global pandemic when our worlds were shattered yet again. After a long saga of loosely-connected symptoms and doctor visits and google rabbit holes and being dismissed by pediatricians and trusting our instincts anyway, one of our babies was diagnosed with a very rare pediatric cancer called Neuroblastoma. He had a softball-sized tumor growing in his tiny abdomen and, a few days after his diagnosis, the tumor started compressing his spine and our 8-month-old baby became paraplegic. The cancer was the war, but suddenly the paralysis had become his most pressing battle. As with cancer, there are always wars and there are always battles and sometimes you get tangled and lose track of which is which. We didn't know if the paralysis was reversible or permanent and, as we've come to learn is the norm with spinal cord injuries, nobody could tell us much except for "wait and see." I'll skim the details and fast forward two years later: our 3-year-old son has spent more time in a physical therapy office than most of us do in our lifetimes. With the help of foot braces, a walker, technology and some amazing therapists, he can walk, climb stairs, kick soccer balls and get into just as many antics as his non-disabled twin (which is a lot of antics). He is finished with chemotherapy, gets MRIs every six months and his cancer prognosis is good. He is a 3-foot-tall-walking miracle and sometimes the mere sight of him makes me cry.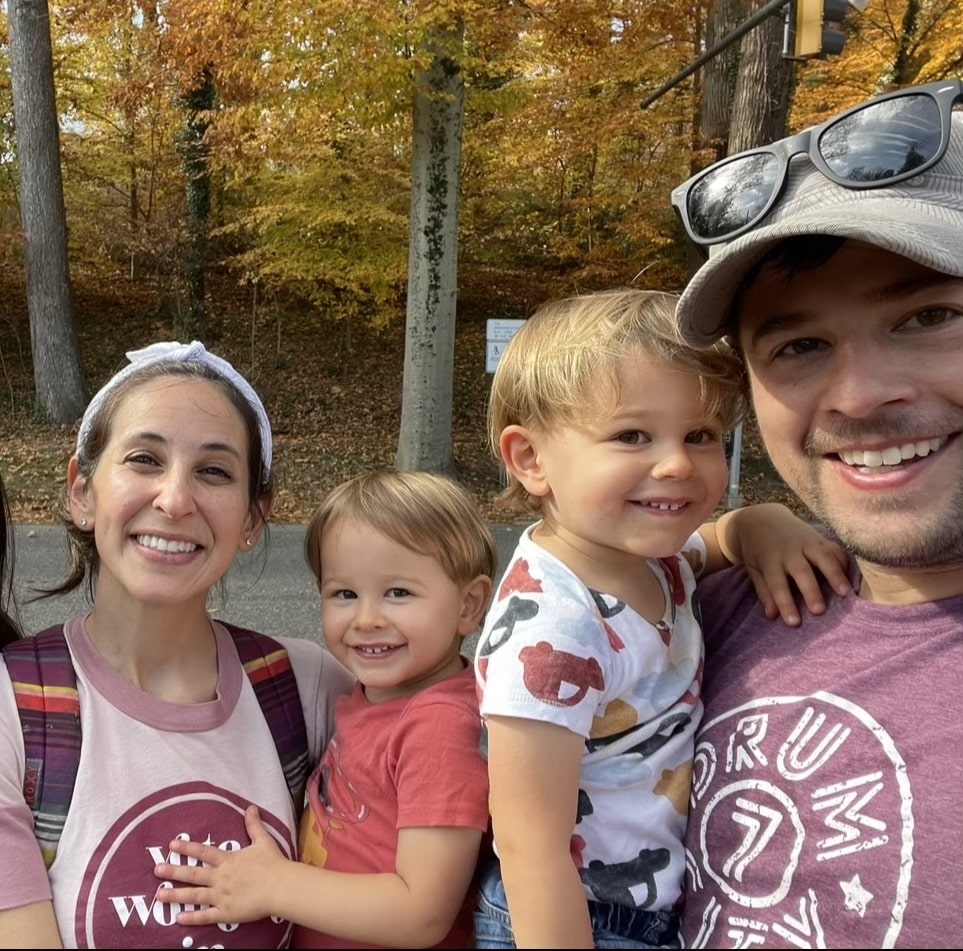 But I digress – because this article isn't about him, it's about me, and I'm learning that parenthood is full of precisely this kind of whiplash (it's about them now! but don't forget about you! care for your kids! but also self-care! meet all their needs! but don't neglect yours! have a job! but motherhood is the most important job you'll ever have! etc.). In those early hospital days, amid the debilitating fog of surgeries and fear and sedations and insurance calls – and did I mention fear? – I was sometimes able to channel my energy into healthy things. On our respective days off from hospital and caregiving duty, my husband would go kayaking and I would trail run through Rock Creek Park in Washington, DC. And yet other days, the fear tightened its grip and I would lose myself to some really unhelpful thoughts. One particularly-devastating one was the prospect of never getting to take my disabled son on the trails with me; the more-morbid version of this thought was wondering whether he would survive at all. I remember being on my laptop at 2:00 AM on a makeshift bed inside the children's oncology ward and watching YouTube videos of a paralyzed teenager use an off-road power wheelchair to explore hiking trails. Of all the things to worry about it, this was where my brain kept landing. I found the video strangely reassuring, until the reassurance gave way to rage. Cancer is a mind trip, childhood cancer all the more. I now understand how much I was fighting with fear in those early days. I knew that cancer would cause fear; I did not know that fear was also cancerous. But I digress again, because I am an aggressive digresser. My running is a lot like my writing, which probably makes me a maddening person to run with.
No offense to my 7th grade biology teacher who I'm sure is reading this article, but I finally understand what she was trying to tell us all along – the human body is an anatomical masterpiece. I am struck by all the neurons and synapses and muscles and fibers and brain lobes that work in sync to coordinate very movement in our bodies, something that most of us never have to think about. I never knew to appreciate that your big toe helps your foot clear the ground when you run and propels you forward (try it!), or how hard it is to stay balanced without the use of your pinky toe (try it!), or how the ankle lets you adapt between hard and bumpy and smooth surfaces (I bet you tried it!). Or how many messages travel up and down your spinal cord in the span of a nanosecond to let you know you have to pee. It's the most beautiful thing and yet it took parenting a child who can't do these things to appreciate the wisdom of the human body. It took raising a disabled child to understand how arrogantly ignorant (or ignorantly arrogant?) I've been to my ableism, of having a body that works the way it was designed without the help of medical equipment, and to want to physically do something – like run a trail – and be able to just go do it. I am reminded of how much harder disabled people often have to work to make things happen for themselves, how much more complicated their lives can be, how they must anticipate an infinite number of scenarios in their heads, how their mere existence invites commentary from others – even good, affirming commentary. And how all of this is often seen as incompatible with being outdoors.  
After a long hiatus, I ran a trail race in November 2022 in Northern Virginia. I use to show up to races and see an intimidating sea of superheroes and badasses. I still do! But on this day, all I saw was a sea of people with infinite sets of working legs, and it was hard to shake until the adrenaline kicked in. The race was so much fun and, as I hoped, I was able to tap back into that familiar flow. I felt my mind sharpen, my lungs expand and my legs tingle, and for those five beautiful miles, I was liberated from the fear that has become my dark passenger on most days. I did worry that I would feel guilty doing things that my son is unable to do. But I now understand that my time on the trails is sacred, and that another part of parenthood is embracing the space between where your children end and you begin.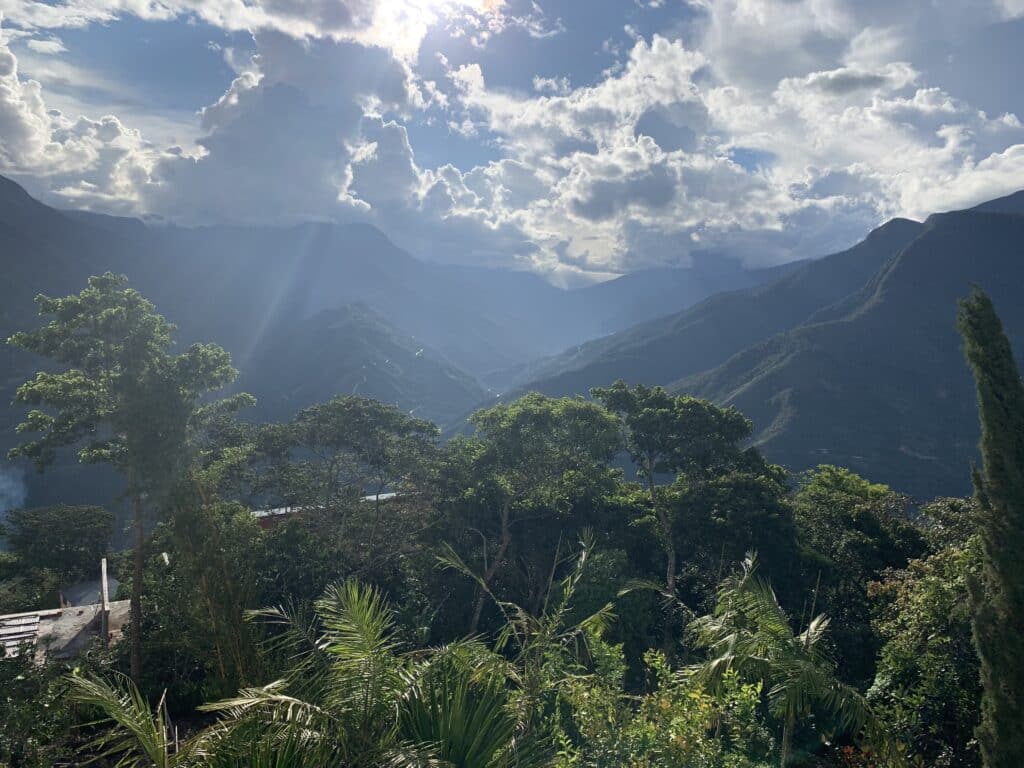 I am encouraged by movements to help disabled people spend more time outdoors and to make raw nature more accessible to them, and their families, and their partners, and the people that want to explore with them but don't really know how. My husband and I are committed to being gatekeepers to outdoor adventuring and thrill-seeking for our disabled son, to the extent that he wants of course. We want for the trails to be somewhere where he too can feel at home and find his flow, and to not have that seem so radical. In the meantime, I will cherish every trail run I can, because I understand now that the things our bodies are capable of are fragile and fleeting, and I will keep searching for that sweet spot where fear meets flow.