Tears rolled down my face as I sat on the bus to the starting line of my first marathon. I was crippled with anxiety about the next few hours. The training was there; almost perfect even. I forced another bite of oatmeal. My stomach, twisted in knots, strongly protested. As usual, the nerves left my body with the sound of the starting gun. However, by mile 18, I was standing on the side of the road, figuring out how to drop out of a point-to-point race. Realizing I needed to make it to downtown Sacramento anyway, I stumbled through the last miles towards the finish line. It didn't matter that I was only about 10 minutes off my goal time, I felt defeated, like I failed.
Since that race in 2019, I've had two babies.
Although I've always hoped to become a mom, I worried about how having kids would impact my relationship with running. I thought about all that I would lose: the physical and emotional autonomy to lace up my shoes and head out the door for a run, the time and energy to train, the motivation to line up at races. Mostly, I feared losing an important part of myself.
A few days after bringing my daughter home from the hospital, I saw people running on the bike path near our house. Deep in the trenches of physical and mental postpartum recovery, navigating feedings every two to three hours, and operating on very little sleep, I looked at those runners with a deep sense of grief; I felt so far away.
Returning to running postpartum is hard in so many ways, but I eventually got into a groove with running again. I realized that my relationship with running did change, but not in the ways I previously feared.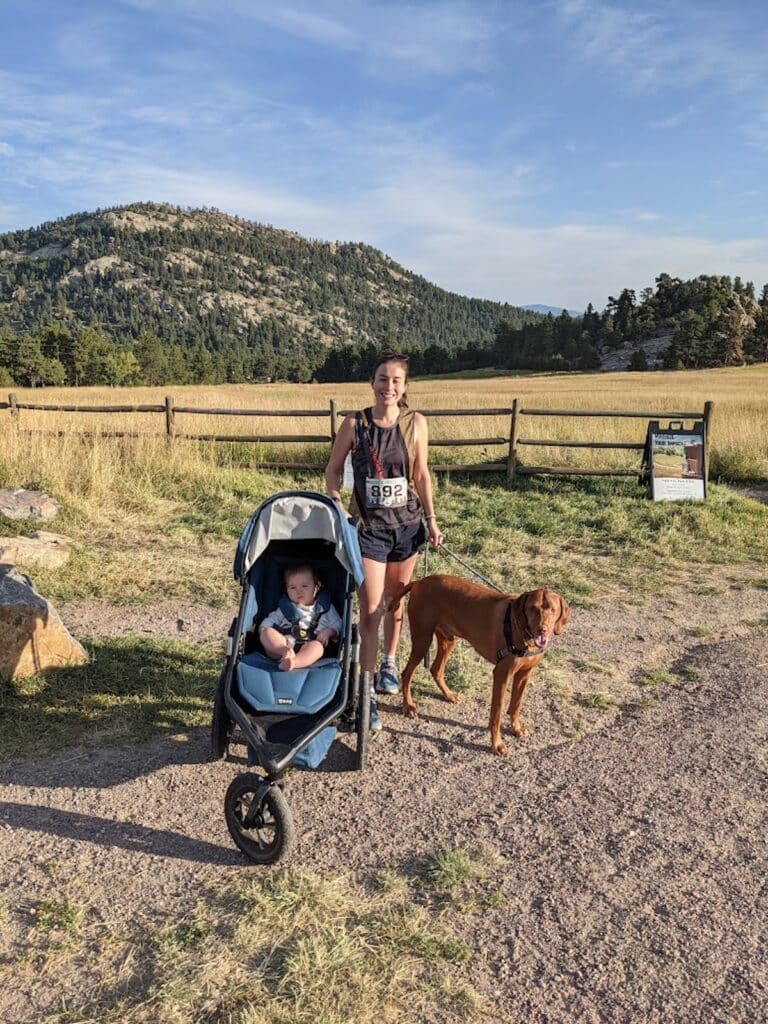 Less anxiety, more joy
While I still have a healthy amount of nerves before races and hard efforts, I no longer feel paralyzing anxiety. I still really care about running, and the part of me that wants to chase personal bests and line up at challenging races is alive and well. The difference now is that these goals are fueled by excitement for what could be, rather than fear of falling short. My life feels so full these days, there is no space to stress about running – it's an added joy.
Less rigidity, more adaptability
Recently, my weekly mileage totaled 49.9 miles. In years past, I would have gone out to run that .1 before closing out the week. If I didn't hit prescribed mileage or splits exactly, I would chalk it up to a failure. Now, I am much more relaxed about those things. I fit running around my life, rather than my life around running. This often looks like stroller runs (extra strength work!) or treadmill runs during naptime. I don't try to live like a professional athlete, because (thankfully) I'm not one.
I recently signed up for my first marathon since becoming a mom. While I want to do everything I can to put myself in a good position on the starting line, I'm approaching the training block with openness to being flexible and relaxed. I have a feeling that I will use my time more wisely and creatively – one of the many things that motherhood gave me is the ability to optimize little pockets of time during the day.
Less pressure, more grateful
In the few times I've raced since having kids, I have felt a deeper sense of gratitude at each starting line. Standing there, I know that my result has no impact on me as a person; the race is simply an opportunity to test for myself. If I'm doing things right, my personal bests should be the least interesting thing about me. Out there on the trails, I'm grateful to be outside, doing something I love. Over the past three years, my body has grown, delivered, and fed two humans, often on broken sleep and pure exhaustion. It continues to carry me over trails and propel me up mountains. What more can I ask for? How can I be anything but grateful?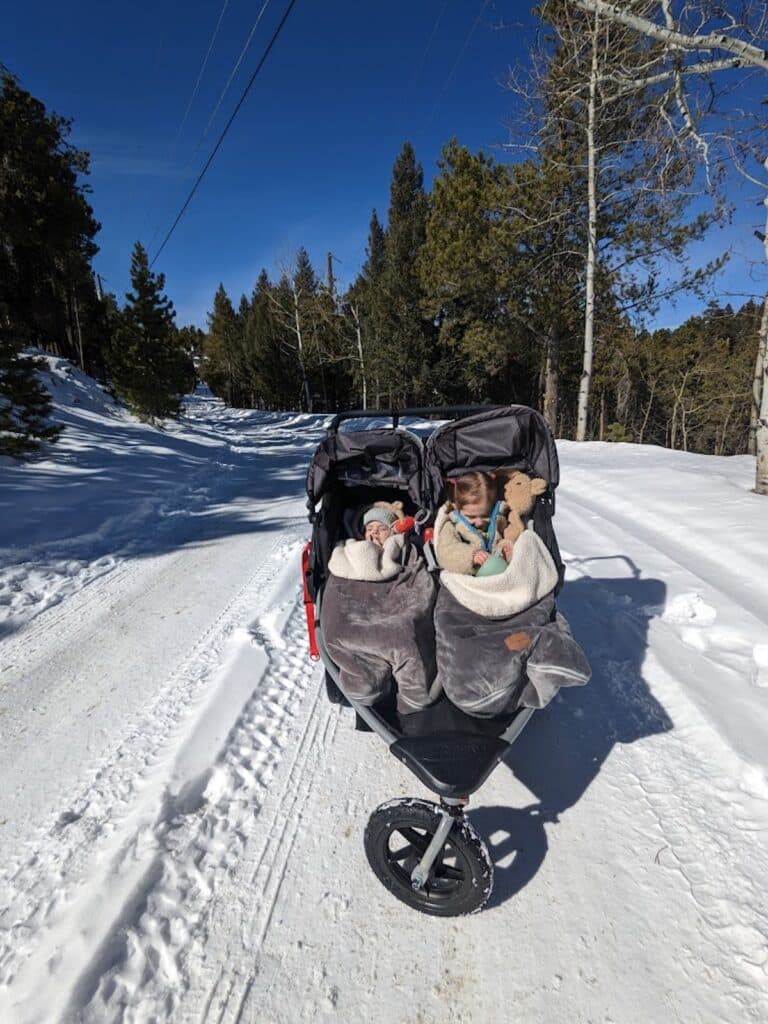 I opened my notes app on a recent runs and jotted some reminders down that I keep returning to:
It's not "coming back" – I have no interest in returning to a body in which my kids didn't live and grow.
Rest and recovery is necessary, productive even.
Fitness doesn't disappear; there are tens of thousands of miles in my legs to build on.
Almost three straight years of pregnancy and breastfeeding, plus labor and delivery, feels like the most intense and effective endurance training I've ever done.

Running has been a constant thread throughout different seasons of my life, though it has looked different at different times – first as a high school and NCAA athlete, next as post-grad navigating life in a new city; then getting married and moving across the country and training for a marathon; and eventually, starting a family. Because of this, I have enough perspective to recognize that this season of stroller runs and squeezing it in is passing, sacred even.