Growing up, my sister and I often woke to the smell of bacon being cooked by our dad, much to our mother's dismay (and to our delight), as she headed out the door for a run on a Saturday or Sunday. She has never been much of a meat eater, so that could have aided in the motivation to leave the house…
I grew up in a small, rural logging community where my mom, Judy, was a Special Education Teacher and Director. She juggled her career, raising two daughters, living on a farm, and somehow fitting in running upwards of 30+ miles a week at times. My sister and I would occasionally tag along on our mom's runs, riding over 1200 miles as she pushed us in a three-wheeled jogger! As an avid trail runner, she spent most of her time training on dirt roads, and finding trails much more exciting than road running, though she has done her fair share of road races as well. She completed her first marathon in Girdwood, Alaska in 1983 and ran several more marathons including Seattle, WA, Portland, OR, the Boston Centennial, and 12 finishes at Coeur d' Alene, ID. Wondering what it would be like to run an ultramarathon, she signed up for the 37-mile Centennial Trail Run in Spokane, WA in 1993, and met one of her lifelong running partners, Sharon Carroll. They would go on to run numerous races together, along with MaryAnne Clute. My mom qualified, ran, and finished Western States 100-mile Endurance Run in both 1998 and 1999, ran a total of 24 marathons, 19 ultramarathons, and many distances in between.
One of the memories that stands out the most for me is each October we would travel to Montana from our home in Idaho, where my mom would run the Le Grizz 50-mile ultramarathon. The Le Grizz is one of the oldest races in the world, and the very first in Montana. We would arrive at the hotel where other runners were staying and gather the night before for the annual spaghetti feed. It would mostly be the same people participating each year, so this also served as a joyful reunion. I remember being so in awe with how excited everyone was, catching up on other races they had run throughout the year, life changes, what their children were up to. This was the first time I experienced witnessing a strong sense of comradery, not competition, among adults that shared such a strong passion for running. My dad, sister, and I would crew for my mom, cheering her on each time we saw her, sometimes squeezing in a sweaty hug throughout the day. My parents also love to tell the story of me as a young toddler, insisting to nurse each time I saw my mom one year during the race. Of course, like a true Mother Runner, she would do it and then have to haul to catch up with her running partners. We would gather at the finish near the Hungry Horse Reservoir, where I can still smell and taste the fried chicken and jojos, cheering on the runners as they came through. My mom always finished with a smile on her face, despite fatigue and shaky legs, and let my sister and I help choose the unique trophy, a rough cut slab of wood with a golden grizzly bear. When she crossed that finish line for the 10th year in a row, she received a massive slab of that beautiful wood, honoring the miles she had run.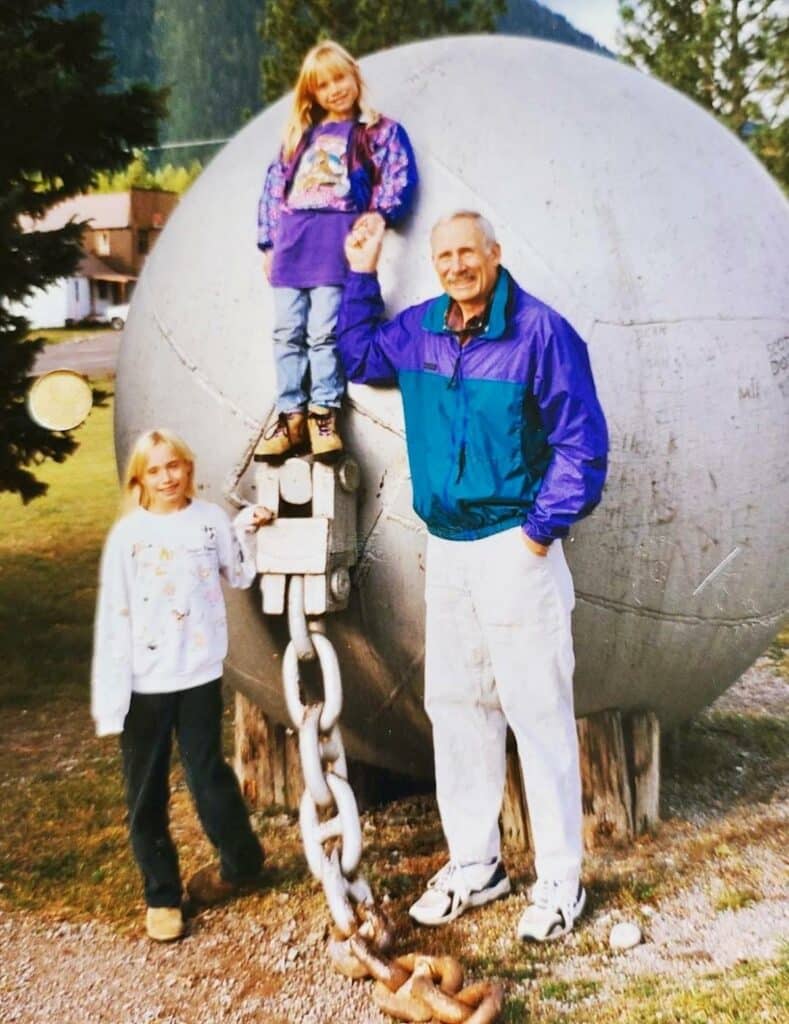 I never thought I'd be much of a runner, but while struggling with a life decision as a young adult and moving to Texas, that seemed like the best option to work through my situation. I met one of my best friends, Grace, and we started running (mostly around a park and then immediately to a bakery multiple times a week. It's about balance, right!?), signing up for trail races in the area, a Spartan Race, and our first half-marathon, which my mom flew down and participated in as well. While I don't anticipate becoming an ultra-marathon runner, my mom has coached me through countless half-marathons, my first marathon, and distances in between, always offering endless positive support and encouragement.
I now have formed some of the deepest friendships with the women I run with. While some I meet up with once a year to complete a race, and others I run with several times a week, we easily pick up where we left off. I can't begin to explain what these sisterhoods mean to me, but they remind me of the relationships my mom had with her running partners. Endless encouragement all around, motivating, hardworking women who find peace within the sport. Not to mention having the valuable "anything goes" conversations on runs about bodily functions, how to pee on a trail run without taking your shorts off, major life decisions, etc.!
My mother has always been a humble runner. Never boasting about her achievements or miles she has completed. She has just been happy to be running, finding peace, meeting personal goals, and using it as a form of therapy as so many of us do. So, I suppose this is me shedding light on her achievements, which I find incredibly inspirational, all while trying to find the balance between her passion for running, motherhood, and managing a career caring for others.
Here is to you, Mom, thank you for being the toughest, most patient, and loving human being. And to the other mothers in all shapes and forms, with or without children, sharing your maternal light with the world and putting in the miles. You are what holds humanity together.