A month in Europe is a classic summer plan if you're lucky enough to have that option. I am a working girl so I had to make my racing, training, and work goals blend well with one another, while making sure I didn't run out of vacation days. Thus was born my version of a month in Europe: 2 UTMB races – Salzburg Marathon in Austria and the PDA55K in VIelha, Spain – while working 2-3 days a week, 9am to 5pm EDT, and adding in touristy days every so often. This schedule was suggested by a very empathetic boss who supported my goals (if you have that, you're golden).
My top insights:
I only had hand-carry luggage, and I know I could have brought fewer things.
I need to choose the seemingly uncomfortable/scary/novel experience to grow.
I will/already am iterate/ing on this experience and create a template.
Minimalism for maximal enjoyment
The main drivers for choosing to bring only carry on luggage were:
Efficiency – no need to wait for luggage upon arrival
Reduced cost – this can be significant specially if moving around a lot
Reduce decision fatigue – I can spend the energy in being present
I stuck to my tried and tested combo: an Osprey 40L Transporter and my Longchamp Le Pliage, both have been used thoroughly over the past decade. I also used NICOSHOW compression packing cubes for the first time and it has become a must-have. If I wasn't racing I would have been able to travel with just the backpack and make one bag happy.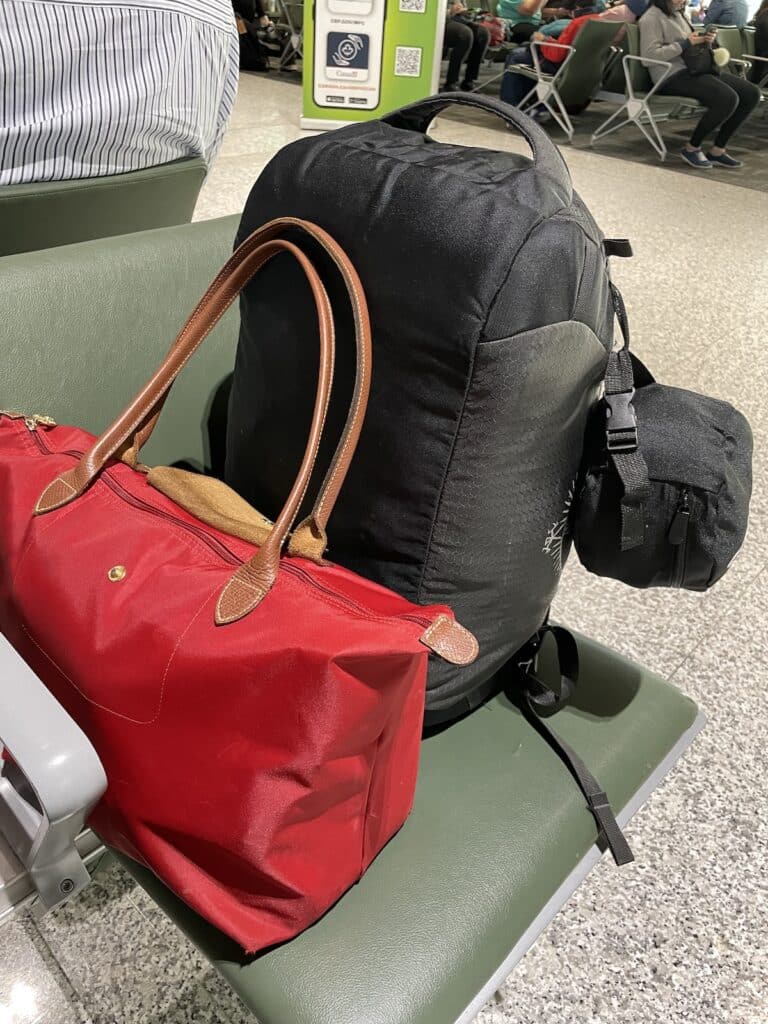 Some things I now know I didn't need:
the cellphone I borrowed (in case I was pickpocketed in Barcelona)
a tennis ball supposedly for massaging my feet
a physical gratitude journal (I had my regular journal plus Bearable app is now my go-to for gratitude notes)
that "going out" top, makeup, and jewelry (only used makeup twice and even then only used two or three items)
When I arrived at my condo, I was overwhelmed by the amount of stuff I owned. Most are functional, some are sentimental, but I was so overcome that I donated half of my clothes within 24 hours of arrival. Steve Jobs and his turtleneck popularized the idea of a daily uniform for aspiring industry leaders for a reason. When what to wear, eat, and use are decided, that energy can be used for more pertinent, meaningful decisions and experiences instead.
The joys of planning, executing, and reflecting
Brad Stulberg said it best: "You spend far more time traveling than you do at your destination." I first thought of racing in Europe around July/August 2022. I registered a couple of months later. I planned my build to a 100km race in one spreadsheet, and a detailed plan for Europe in another. I visited hundreds if not thousands of websites to research accommodation, transport, reviews, flights, buses, race information, tourist attractions and traps, plus shopping for travel and race gear, asking where to find a milchautomat or if it's customary to tip taxi drivers in Spain. I loved every single one of these activities. I want to keep doing it, template it, talk to anyone about it, and one day help more more remote workers plan their extended trips.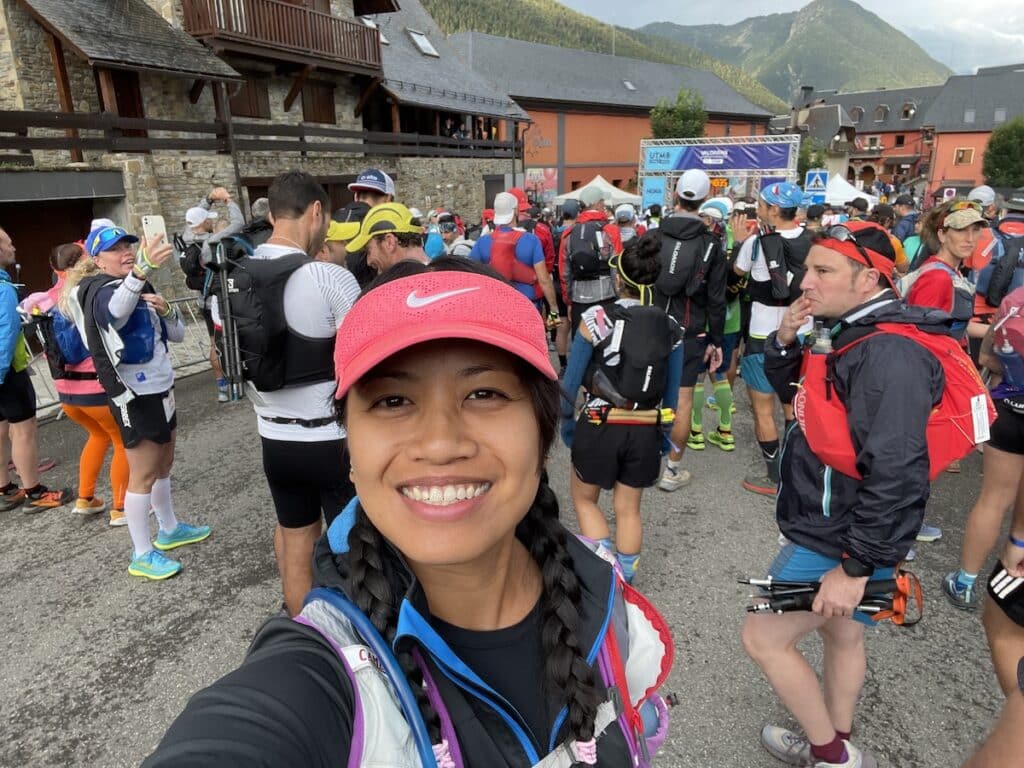 I enjoyed building my plans as well as executing on them. I am still reviewing my expenses and processing the lessons, but so far, here are my top learnings:
Google Sheets > Calendar for planning – here is the template I used to coordinate all of my activities while in Europe. Having it in Sheets made it easier to add notes and links, plus it's easier to view.
Staying for at least two weeks is the best deal – provided there are enough things to do, this length of time usually unlocks long-term stay pricing and allows you to become familiar enough with the place. If racing, I would stay longer specially if at altitude to acclimate and do at least one key session and gear check.
Screenshot all your important documents – I'm talking tickets, travel documents, booking confirmations. Roaming and data are pretty reliable but in the event that they are slow or not available, better to be sure that you have these.
Free walking tours are great – these are usually available in every major tourist city and can help unlock what you do want to see instead of going to a place just because you feel like you should. It's pay what you can, which is pretty sweet.
A belt bag is essential – a good one beats any convenient pocket in any bag. My phones, passport, and some cash was always within reach and I never took it off while on a plane or bus. If you get a sporty one, it can be what you use during runs as well.
If you're going with hand carry only, multipurpose items are your best friend. I have a scarf that serves as a towel and a blanket. Admittedly the training/racing items can be single purpose but if your footwear can go from casual to semi-formal, that's ideal.
Clearly communicate with your team how being abroad can/will impact your availability. Our company technically has a UK office, but my client base is in the Eastern time zone. If I wasn't client facing, I would have asked to match times with the UK office. That would have been better than staying up later than usual.
If you have a coach, make sure you clearly communicate the big picture of your trip: not only travel and race dates, but how your days are structured, as well as what equipment/terrain is available. If your accommodation does not have a gym you may need to pack a jump rope or bands. If self-coached, take this into consideration as well.
Alltrails is a great app to find trails nearby, and if you log in you can also see the total ascent/descent which is important if you're building up to hilly races.
Always think about how you'll feed yourself. While you can typically get away with eating out most of the time for shorter trips, longer stays mean finding accommodations with kitchen services – whether in unit or shared. Consider the distance to grocery stores/markets and plan your meals accordingly. Google Maps is great for this.
BONUS: SOAK no-rinse laundry soap is necessary if you're away for more than a week and if your accommodation doesn't offer laundry services.
I'm already envisioning the next trip, and looking forward to applying what I've learned from this one!