Added Risks and Rewards
Transitioning from day hiking to backpacking can seem like a daunting process, and in some ways it can be. There are a lot of added risks to staying out overnight, but there are also a lot of increased rewards. Understanding the additional challenges and learning techniques to mitigate them can open up a whole new level of immersive experience in the backcountry.
A few of the risks that come with backpacking as opposed to day hiking are:
Dealing with temperature differences overnight
Staying warm/dry in inclement weather
Establishing a safe shelter that avoids falling trees, high winds, flooding, etc.
Being farther from help if something goes wrong
Animal encounters at night
Increased injury risk due to increased pack weight

Many of these risks can be mitigated through preparation and proper equipment. Some are a matter of situational luck and some take practiced skill. The best way to start out backpacking is to go in as controlled of a situation as possible. That could mean starting out in your backyard, so that if your gear isn't keeping you warm and dry you can go inside! From there, moving to camping on a familiar trail within a few miles of the trailhead so that, again, you have a bail-out option on familiar terrain. This approach is a great way to practice skills and vet your gear.
Exposure to the elements and temperature differences is, typically, the most dangerous part of backpacking vs. day hiking. At the end of a day hike you can hop in a heated car and go home for a shower and warm bed. If you're completely soaked from a few hours of hiking in the rain it's no big deal. However, if you're soaked and looking at spending the night outside where temperatures could drop ten degrees or more, it can be a real issue.
Always carry rain gear AND put it on. All too often people don't want to stop when it starts raining and put their rain gear on. Waiting until you're wet is a fast track to hypothermia. The same goes for your gear. Make sure that your sleeping bag, a change of clothes, and electronics are in waterproof bags in your pack. I always pack this way so that if an unexpected shower comes along I don't have to stop and rearrange.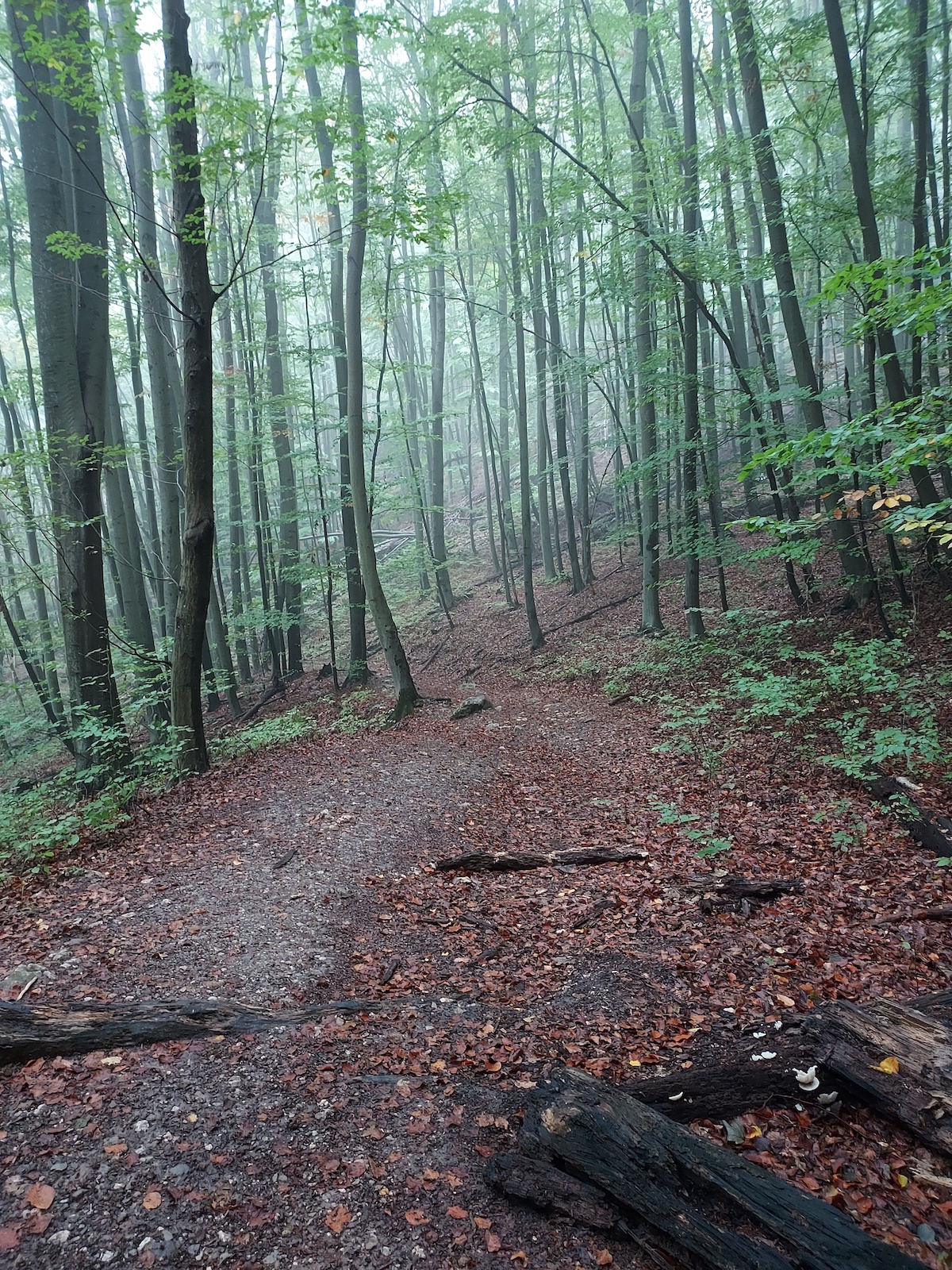 When it's time to camp, select a protected area (such as in the forest) and ensure that there are no dead trees or branches nearby. Aim for flat to slightly sloped ground that is well away from water or obvious drainages. Ground that is dished will puddle when it rains and could end up flooding your tent. Take your time to set the shelter up well, especially if there is rain or wind. This will keep you safe and dry all night. Practice setting it up at home (several times) so that it's second nature. My first night on the Pacific Crest Trail in 2005 it stormed (completely unexpected in the desert!). I had no idea how to set up my new tent and it collapsed in the middle of the night. Don't be like me! Once you're in your tent, wet things can be stored in the vestibule and hopefully the sleeping bag and change of clothes you packed in waterproof bags are still dry.
Animal encounters are pretty situational, but avoiding campsites where there are signs of obvious animal use (beds, scat, trails) can help. If allowed by the land management agency, camping away from areas where other people have camped can also lesson your chances of having unwanted animal visitors in the night.
Keeping your pack weight low, while still having everything you need is the constant backpacker's quest. You probably won't get it right the first time. That's why shorter backpacking trips are a great way to practice with and vet your gear. I recommend making a spreadsheet or checklist of everything you take with you. When you use it, check it off. At home you can see the things you didn't use and you can try not taking it the next time to see how it goes. Over time this can help you curate your gear. Not only will this help you dial in your needs so that you're prepared, it can also make the hiking itself easier on your body, reducing the probability of pack weight related injuries (falling, twisted ankles, etc.).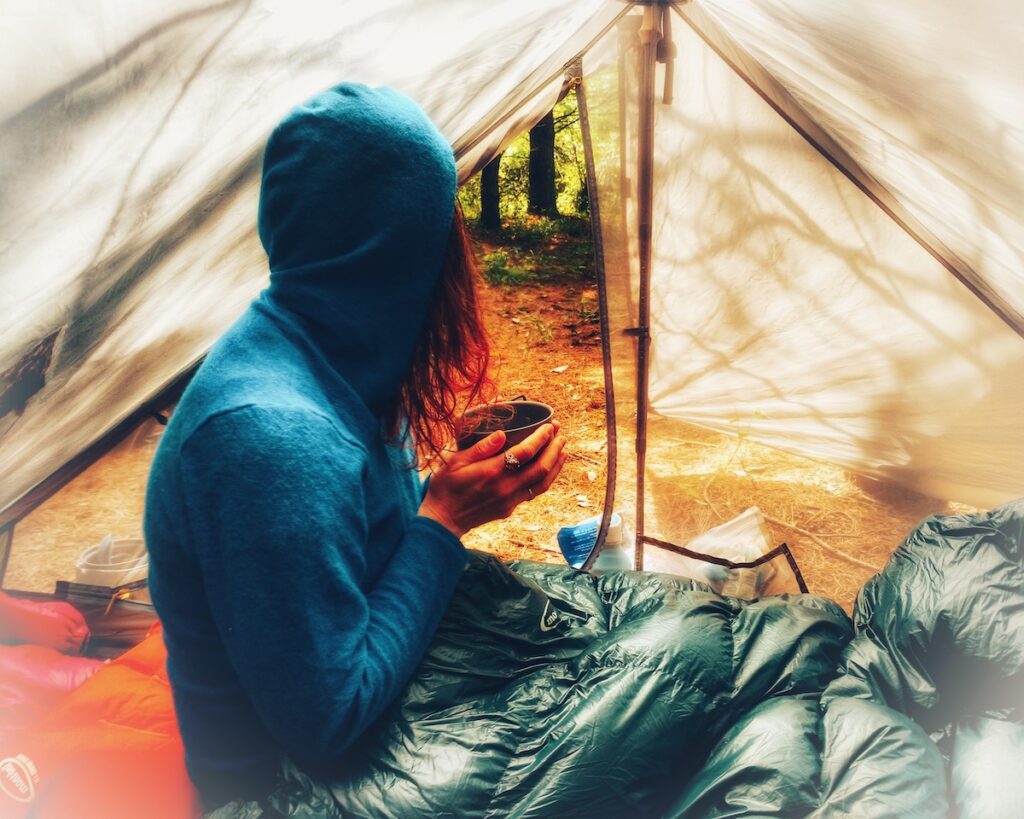 To help you with establishing your gear list, check out the Ten Essentials from The Mountaineers:

Read more at https://www.mountaineers.org/blog/what-are-the-ten-essentials
Mastering the art of backpacking takes time, but with it come amazing rewards that are harder to come by when you're just out for the day. These include:
Front row seat to sunset and sunrise
Being able to explore more and go farther into the backcountry with the reduction of travel time
Different animals that you might not see closer to civilization
Stargazing in truly dark skies
Immersion in wilderness and the peace that comes with it
Increased self-confidence as you hone your ability to deal with a wide variety of challenges

I hope that you'll find these tips helpful and take strides toward backpacking with its many rewards this season!