If you're thinking about it, you're ready. Listen. You've looked at the pictures and read the posts about hiking to these incredible places you can only get to by foot. You've decided to try it. You are about to backpack for your first time! Now you need to convince a friend or two to do it with you. Hopefully, you know someone who has done it and can offer tips. Even if you don't, you should still do it!
I'm here to tell you things will go wrong. You cannot possibly plan for everything when it comes to going into the backcountry. I've made multiple trips, made mistakes, and had not-so-great experiences. Do not let the fact that you've never gone keep you from taking that first step and getting out there.
Reason one I'm not fit enough!
My first time on an actual backcountry hike, I went with one of my friends and four others I'd never met. Two were college-level cross-country runners, and my friend had trained for a marathon. I'd lifted a few weights here and there and maybe run a 10k in the past year. While meeting the others in the group didn't bother me (they were all lovely), I was worried about keeping up. I'd never worn a fully stocked pack and only watched some Youtube videos, but I had my hiking poles!
My pack wasn't fitted. Not even a bit correct for me. I had cramping and aching, and my shoulders felt like they were rubbed wide open. This was halfway to camp, mind you. I didn't want to say anything, but when we stopped to eat and took our packs off, I wanted to cry thinking about putting it back on. It wasn't until the second day that one of the girls pointed out that I hadn't even used one of the adjustment straps that pull the pack against my back—game changer. Needless to say, I marched right into REI after that trip and had a fitting done.
During the hikes, the trail was either incredibly rocky or just a bog. Like, unable to find the trail, bog. I have a terrible history of ankle sprains and was moving slowly. Coupled with my poor-fitting pack, I was the caboose of the group. I thought this would bother me, but it honestly didn't. I was able to take in the hike and where we were, and in my head, I told myself, we're all ending at the same camp. I'll get there.
It's okay if you feel like you aren't physically "fit" enough to backpack because you are! Putting 25 pounds on your back and taking an incline is a great equalizer. If you are hiking with the right people, they won't care and probably aren't in the mood to move quickly through 5 miles anyway. Hikers are out in the woods because they like it, not because they want it over sooner.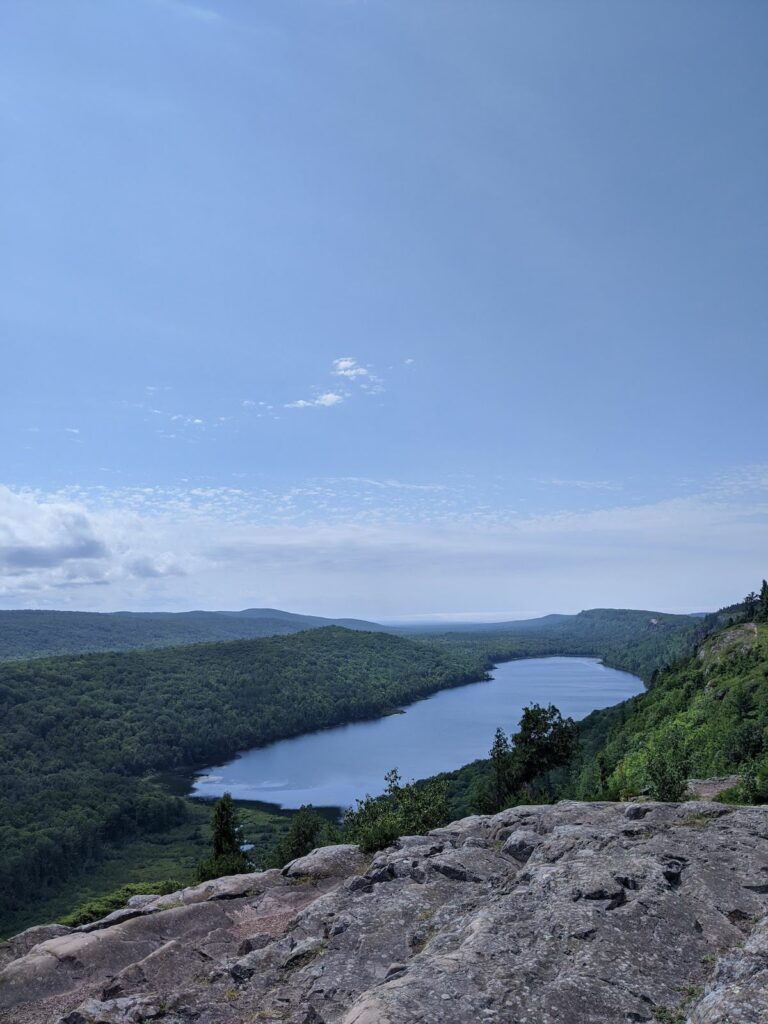 Reason two backpacking gear is expensive!
Another hesitation I hear is worrying about all of the gear. It is expensive, and quality gear that lasts is an investment. If you are going out on a test run and don't want to go crazy, do not be afraid to rent or buy used gear. REI sells used gear that is all certified, and you can rent. Online marketplaces are a great resource as well. I know I'm always willing to lend my gear to anybody looking to head out on a trip. Most of us are so amped to hear a newbie is giving it a try you will probably get gear thrown at you.
The gear you need isn't as much as you think. On my first couple of trips, I was always with someone who had gear already. If one person has a camp stove, I wouldn't even get a second unless there are more than four in your group. You need a sleeping bag, pad/mat, clothes, food, a water vessel, and a tent. Tents are very much an investment but easily borrowed or rented. I didn't find myself needing to buy a tent until I started hiking with more newbies and my kid.
Reason three blisters and first aid oh my.
Yes, always carry a first aid kit. But also, don't forget the blister pads, moleskin, good tape, and scissors. Do not. I repeat. Do not assume that you will be fine on trails just because you can run for miles on trails or have put hundreds of miles on your running shoes.
I bought my first boots, and they were the best. I wore them out of the box with no issues. Until I hiked in extreme heat, my feet swelled, and I formed blisters under my toenails. Yes, that is a thing. I'm serious when I tell you I have hiked for three years in these boots, and I went on one hike that changed everything. I brought zero supplies to treat blisters. I was so overconfident that I didn't even bring different socks and ended up borrowing from another better-prepared hiking buddy. It was too late, and I was miserable.
On my first ever backpacking trip, another hiker suffered from the worst blisters I have ever seen. Her feet were destroyed, and she even hiked the last day in sandals. It was so bad. What I learned is that hiking is a team effort. Everybody rallied and had suggestions, supplies, and first aid. When she struggled to walk, nobody made her feel bad. We all adjusted and supported the best we could.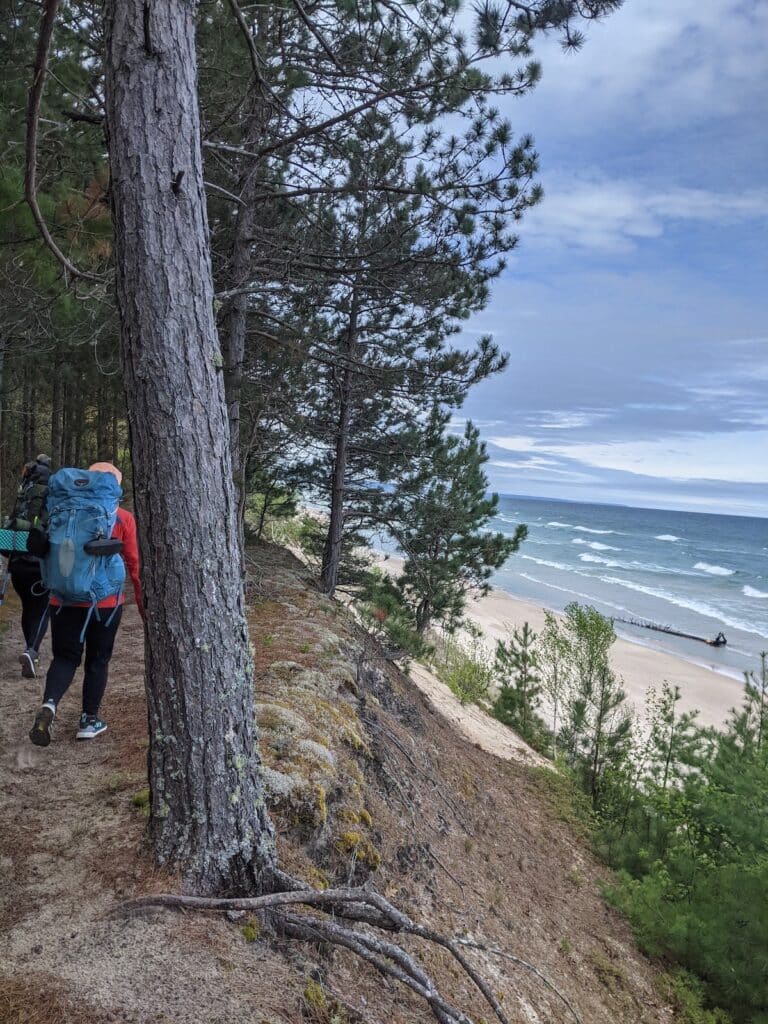 Reminder you can do the damn thing!
If you are worried that you can't handle being in the backcountry, I am telling you, you can! Even if you have never done it, just plan one night. You don't need to put on crazy miles to get to a backcountry site. Choose something short, set up camp, and take day hikes from there. It still counts! You are backpacking! These types of trips are great confidence boosters.
If you are struggling to find someone to try it with, reach out to local groups. Many arrange events for brand-new backpackers. These are the most supportive people you will meet and are a wealth of knowledge.
My biggest goal with writing for Trail Sisters is that I want to reach someone who's always played with the idea of getting out there to get after it. I can't explain the empowerment that comes with carrying all your things in the woods and seeing incredible places off the beaten path. You will leave the trail with such a sense of accomplishment, but even that isn't the right word. I can't describe it, so you need to experience it yourself. So go!