"Do you think we all started trail running because we're batshit crazy?" my former teammate Hannah yells as she, Kat and I rip down the trail.
Hannah, Kat and I have known each other since when we played D1 tennis at a small public college on the California coast (Go Mustangs!). We all finished college, went to graduate school in different parts of the country (Kat and I to the midwest and Hannah back to LA) and all moved to the Bay Area in 2021/2022. In the 10 years since our last collegiate match, all three of us had entirely stopped playing tennis and had become runners: Hannah running countless halves and the LA and SF road marathons; Kat tearing up the half marathons in Chicago; and I struggled through 15 road halves during and after grad school. Once we moved to the trail haven that is the Bay, we entirely left roads and began to terrorize the locals on the trail. But why? Was it really because we were "batshit crazy?"
People have asked me over the years "why tennis." The snarky response is because I sucked at everything else I did. But I wouldn't have skipped every school dance and did homework in the car driving back from a tournament in every Californian's favorite town (yes, I am talking about Fresno) because I didn't suck at it. We could have picked a sport with a group of badass girls who all lift each other up and wear cute ribbons in their hair with their matching outfits saying things like "team-work makes the dream work,", but we didn't. We chose to be alone, Totally alone on the court with nothing other than the racket, ball, the net, and all of your thoughts. There's something almost Americana about being on the court with your trusty racket, defending the court from the rebel's nasty forehands, rushing the net in a surprise attack, finding angles no cowboy has hit before. This fantasy of being an all-American tennis cowboy might be entirely a figment of my imagination (I'm clearly not doing a great job convincing anyone I don't have a few loose marbles), but the trail is truly fairyland.
The smell of dry dirt mixed with eucalyptus trees, the feeling of dampness and darkness as you enter the redwood grove to feeling the fresh sea breeze as you barrel down the hill towards the coast. The deep seated anger you feel as the trail continues uphill at a pitch that you absolutely cannot run, the fear of insane number of loose rocks down an equally treacherous downhill, the frustration that this should be easier and most annoyingly, the audacity of the nice person to say "have a great day" when you're so clearly not having one.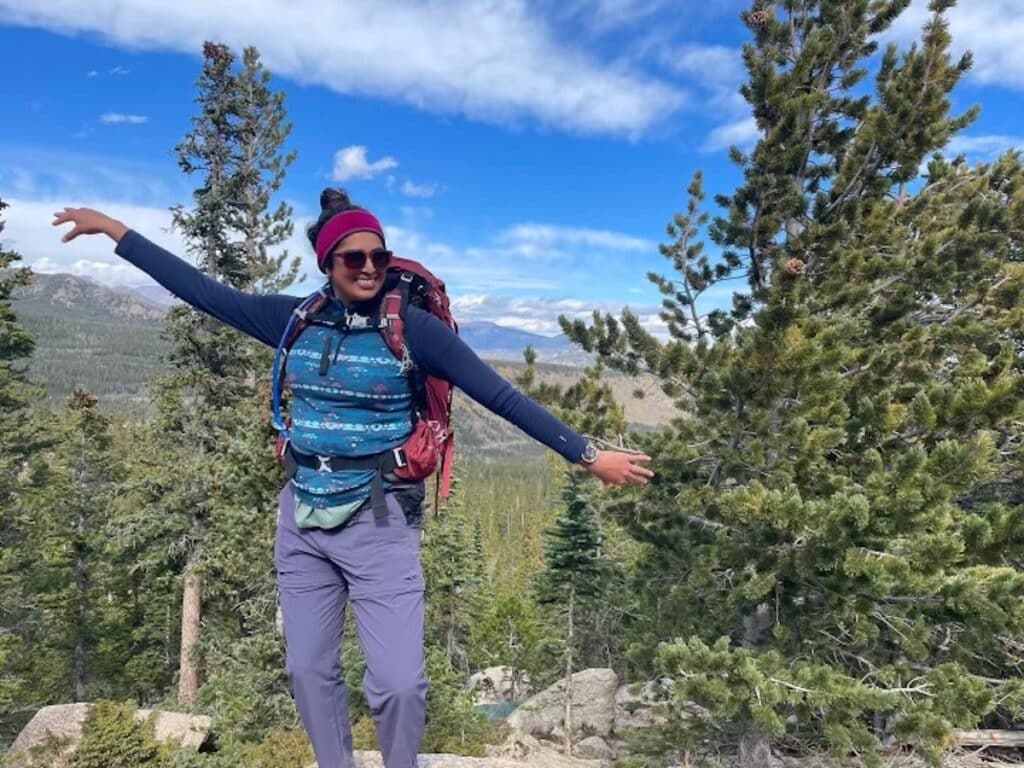 Unlike tennis though, there are far fewer rules and structures to trail running. There is no fenced-in court with perfectly measured dimensions, no nonsensical scoring system (why is zero called love?), no dress code dictated by antiquated gender norms. You just show up to the trail head, wear whatever you want (thank you Courtney for bringing the men's shorts back- 9 year old me is ecstatic) and just go for it. You finish a trail run covered in sweat and dirt and scarf down roller taquitos and a slurpee in the 7/11 parking lot instead of daintily walking off the court after shaking hands and waltzing to the club house for some lemonade and cucumber sandwiches.
One of the main reasons I started road running in the first place was because I was too broke to afford a tennis membership at the club when I moved to Michigan for grad school. I started running in the Spring of 2016 on the roads. At the time, I was a 24-year-old Ph.D student who felt purposeless. I was 2 years out of playing D1 collegiate tennis and was struggling to find my identity as a post-collegiate athlete. Simultaneously, my research was going absolutely nowhere and I was desperate for a win. I had run here-and-there with my parents over the years but never raced longer than a 5k. Each long run was the longest I'd ever run. I began experiencing the highs that come with a gazelle run (one that feels like you're floating) and the lows that come from a run that feels like you're running with a piano hitched to your legs. I ran two half marathons that first year, and then ran at least one every three months for the next 5 years.
And then it got stale. After 10 half marathons, I knew exactly when in the race I would wish my mom had never given birth to me. I would then eat some gummy bears, cruise to the finish and pretend like everything was always fine. Could I run a full road marathon? Probably. But I could not fathom the thought of doing a dumpster tour of a major metropolitan city. But I wanted more and I wanted something different. I love being outside, I love pushing my limits up the hills and I love the feeling of flying down them. The joy of hopping around to navigate a more technical trail or the views from the top of the mountain are unbeatable.
I'm not sure why we took up trail running. Maybe it was a middle finger to the pretension of tennis. Maybe because it's what all the cool kids in the Bay Area are doing. Or maybe we just have a few loose screws? I do know that I love to be back with my teammates, struggling together, digging deep, and finding joy in the hard work.