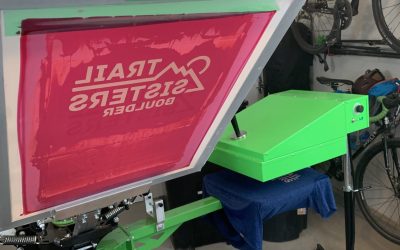 The Trail Sisters Print Shop offers water based screen printing. We print apparel, tote bags, hats & more!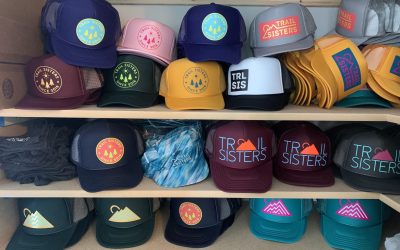 Vinyl pressed hats offer a great value for small runs of custom hats. These are best for 1 or 2 color designs with uncomplicated graphics.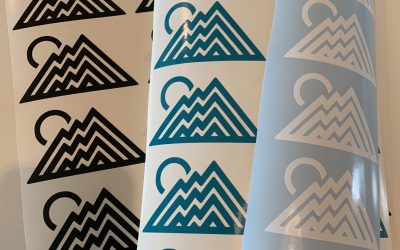 When you place a screen print or hat order you can add die-cut transfer stickers at a very competitive price!
Water Based Screen Printing & the Environment
Water-based screen printing inks are soft, breathable and soak into the fabric! They are the desired ink for a "soft-hand" when screen printing. This is great, especially when printing a lightweight or technical garment. 
The Trail Sisters Print Shop works hard to be friendly to the earth! Screen printing (and really all garment production) has the potential to be hazardous, but with with a lot of effort most of the impact can be mitigated. The Trail Sisters Print Shop does the following: 
Only prints with water based inks. 
We seek ways to reduce our waste. (Only mix the ink you need!) 
Uses Sgreen® Eco-Friendlier™ chemicals
Filters waste water through 6 stages down to 20 microns.
Offers All-Made Apparel as an option for your blanks!
        2021 – Future Projects :
Purchase Solar Power Credits or install our own Solar Panels (to power our dryers).
Identify environmental and clean water non-profit partners. 
Order Process, Production & Shipping
Heat Transfer Vinyl - Hats