Headspace. It's a word you'll hear on the trails more often than anywhere else. Headspace is a pretty straight forward word — it's the space, in your head, where you store all of your thoughts, your feelings + internal banter. Your headspace is your overall emotional mood + mindset at any given moment. It may be influenced by your physical state but at its purest form it is simply a feeling. Or at least that is my interpretation.
When I first started adventuring I heard a lot of advice about "don't get in a bad headspace" which I understood to mean "keep your head in the game". On the surface this seems like really sound advice — endurance sports require a lot of mental stamina.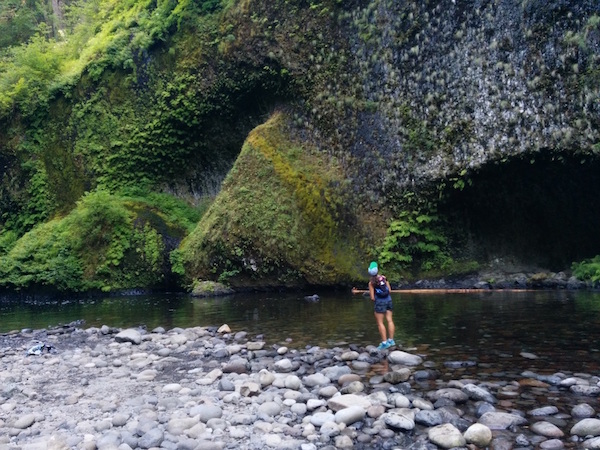 However, there was something about the phrase "bad headspace" that I truly hated. It made me feel weak for having emotions that were anything but butterflies + rainbows. It made me feel like less of an adventurer for allowing myself to feel any of these very real emotions while out on a run. It made my thoughts + feelings into something I needed to subdue + avoid. All of that just felt wrong. So wrong that I dumped my feelings about headspace into a post on my own site almost two years ago.
To this day, my feelings on "bad headspace" haven't changed much, I still avoid the term because of the way it makes me feel personally. However, I have come to terms with "headspace" as a whole. What it is. The role it plays on the trails. How to leverage it.
When you are out running longer distances or hiking to elusive summits or waiting for the sun to set from your campsite you get to spend a lot of time in your own head, digesting your own thoughts. Even if you're with other people there is a really good chance you'll have at least a handful of opportunities to share some very raw emotions. This is exactly what so many of us love about the trails + how we create such strong bonds with our adventure buddies.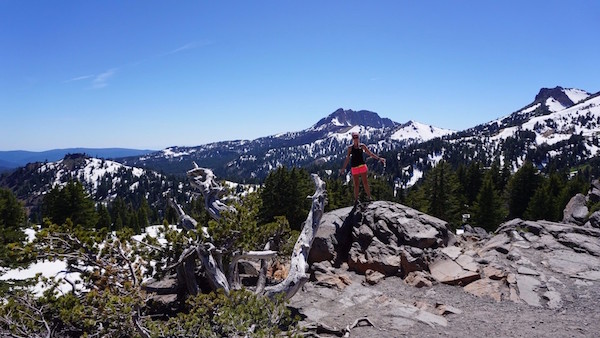 What we all feel on the trail is very real, from the emotional joy to the physical pain. Those feelings are all our own + a creation of our own life choices. Our knees hurt because we chose to power down a steep descent. Our hearts are happy because we chose to bail out of work early for a sunset scramble. Our spirits rally + soar because we chose to eat even when it didn't sound good. Our minds swim through emotions that only exist because of the life we chose.
Yes, people help us + support us every single day. We wouldn't be who we are an individuals if it were not for the swarms of people around us pushing us to survive + succeed. That said, we as individuals make the choices that get us to where we are today…figuratively + literally.
Sometimes thinking about these choices lead us down the not-so-happy path that we all love to call a "bad headspace"…a little bubble in our brains that isn't a happy pile of kittens + unicorns.
And guess what. THAT IS OKAY!
It is okay to have sad thoughts or moments of doubt or feelings of despair while you're out on the trail. Do not ever let anyone make you feel like it's not okay to wallow in your feelings from time to time. They are feelings…their only purpose is to be felt. Feel them. Acknowledge them. Accept them.
Rather than finding shame in every negative or hurtful thought that floats through your brain when you're out conquering the trail, own those feelings + find confidence in yourself as you find ways to navigate your headspace. With time + patience you'll learn to leverage your anger to power you up the hill or let despair fall away as your prove the doubt wrong time + time again or soak up the salt of your tears to replace your electrolytes.
Okay, okay, so that last one was a stretch but you get what I'm trying to say here, right!?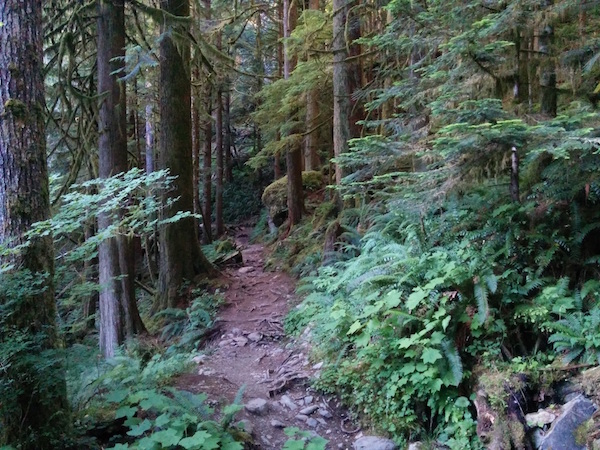 Let your mind drift, let the conversation become tense, let your feelings unravel — but as that is happening stay aware. In short, own your headspace. Know what it's doing. Peer over that cliff into the pit of your feelings, snagging just a few feelings at a time…don't go jumping in head first. Give yourself a limit on how long you can dwell on something negative, something tangible.
True Story: During my first 100 miler my crew failed to show up at a far off aid station I was really looking forward to seeing them at. I spent miles preparing my "must have" list for him + creating stories to tell him…only he wasn't there. Something about someone's kid. Oh, I was pissed. He has my layers, my head lamp + my food. I was really pissed. I grabbed aid station food, borrowed a headlamp + hit the trail in a rush to avoid the cold of the night. I left that aid station feeling extremely unworthy + let down with a handful of grapes. At that moment I realized this could be the turning point in my race where I fell apart…because of something I had no control over. I decided that was not an option, I needed to move on. I gave myself until the last grape to be pissed + hurt about my missing crew then it was time to get my head back in the game. It worked. I even threw the last grape off into the forest, a metaphorical finale [then apologize to Mother Nature for sucking at LNT'ing]. I let myself feel all those feelings as they popped up…but then I found a tangible stopping point + moved on. It worked, surprisingly well.
Of course, this isn't just about the negative places your brain can take you when you're out on the run…feel all the positive, too! Don't be afraid to skip along a trail because you like dancing in the wildflowers just because someone will look at your weird. Who cares, feel those happy bubbles of joy! Besides, it's a pretty safe bet that your silly grin will be contagious + they'll be too busy laughing with you to laugh at you. Probably.