After many long hours building a platform and researching events, we are super excited to share our official Trail Sisters Race Calendar!
Trail Sisters (TS) is all about fostering a community based on inspiration, education and empowerment. We listen, we share, we encourage, and we celebrate. Our intentions and values attract growth and breed camaraderie. And it's because of that growth, that TS can be the authoritative voice in women's trail running (thanks to the thousands and thousands of voices we have). Together we are strong, together we achieve success, together we make change for a better sport.
Our calendar allows anyone and everyone to add trail race listings (this is all free by the way). We do not limit race listing entries to race directors only. We believe that through a community effort we can build the most complete and resourceful race calendar for trail running.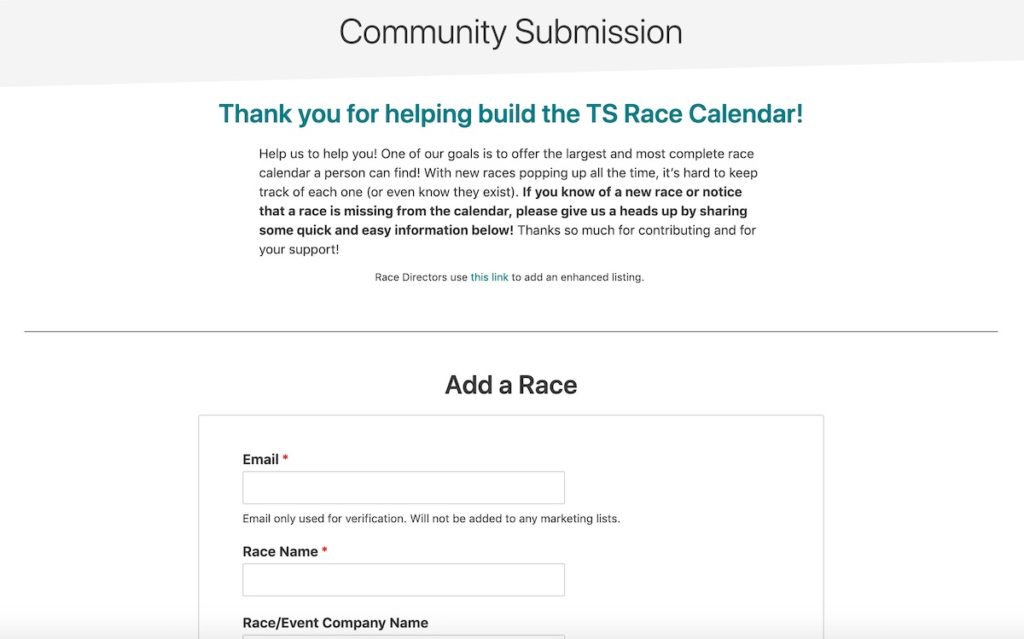 The second item that makes our trail race calendar an outlier, is our dedication to demanding women's opportunity and equality. With the help from a group of female racers and race directors, we've taken it upon ourselves to create the Trail Sisters Approved standard. The five requirements are easy to implement and simple to achieve (and free of course). We understand that race directors are busy and have to manage their costs, so we took time to evaluate what would be attainable for them, all while creating a better and equal race day experience for their participants.
The five requirements are:
Equal Podium Spots
Equal Prize Money and/or Awards
Registration included apparel must include both male and female styles (no unisex).
Menstrual products offered and easily accessible at each aid station.
Starting line opportunity and encouragement for women participants.
For more details and an explanation on the requirements, visit the Trail Sisters Approved page.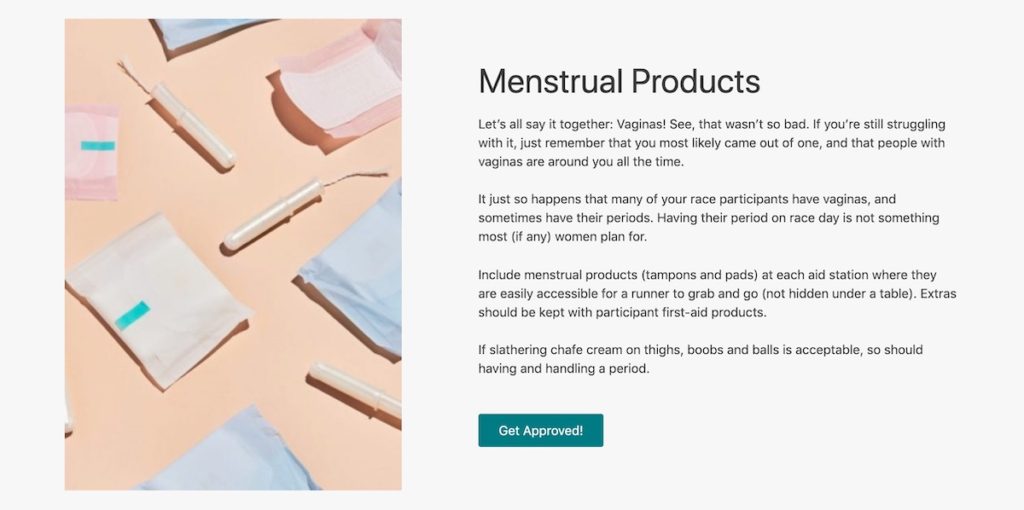 We are hopeful that races will commit to being Trail Sisters Approved. It shows their recognition, support and strong effort in creating a great day for all their race participants. These races are provided with a special badge showing their commitment. TS hopes the community will support the races supporting them and will share the Trail Sisters Approved standard with races who have yet to commit.
Additionally, only Trail Sisters Approved races are able to highlight and feature their listings. This promotes their race within the main search, and includes their race on the Featured Races page.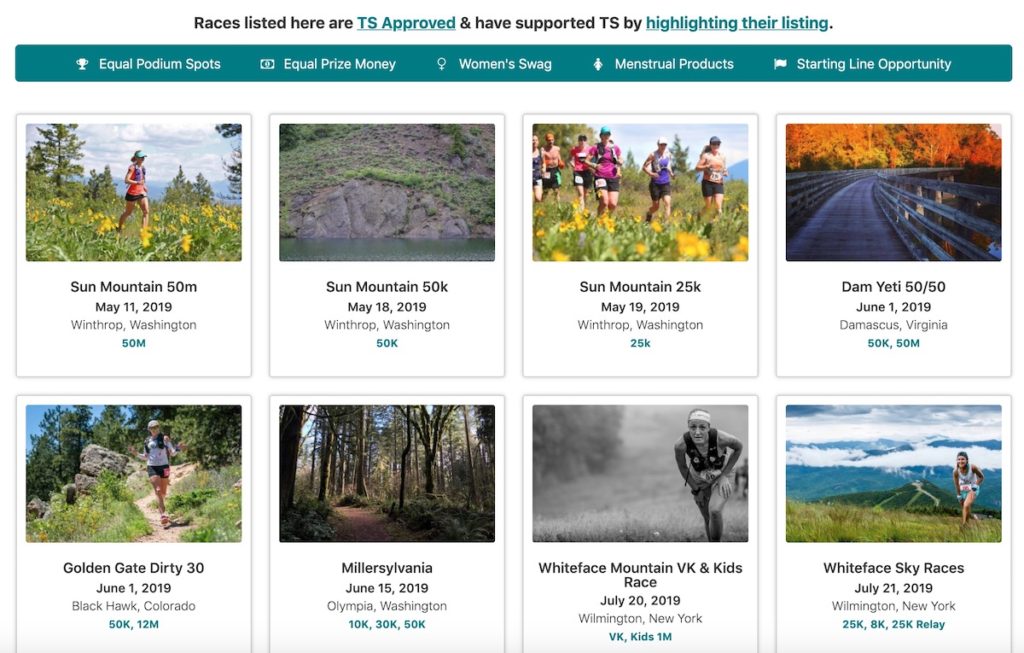 We invite you to click around the new Trail Sisters Race Calendar! Add a race if you notice it's missing, share the calendar with your fellow sisters and misters and encourage your local race directors to get on board with the TS Approved standard. We are committed to aiding in the growth of the sport, and to continually do what we can to make it better, equal and welcoming to all.
*Editor's Note: The Trail Sisters Race Calendar is brand new, and home grown! Behind the scenes, we are already working on enhancements for the future, but if you notice anything broken or out of place, please feel free to shoot us a note.