It was about half way up Ben More that I recognized the churning in my guts and the weakness in my legs had nothing to do with the fact I was contouring off-trail up the side of a mountain. I knew this feeling – the short breath, the shriveling up insides, the angry need to cry. It wasn't the tough trail. It was shame.
I've had that feeling a lot this year.
After an epic 2018 which saw me hit new highs and new distances, 2019 has been paying the bill with a series of barely completed races and mojo gone AWOL. Personal bests (PBs) weren't going to happen when I could barely summon the energy to drag myself out for a training run. Burnout is a thing, and boy oh boy is it grim.
What 2019 hasn't been though, and what I refuse to see it as, is a failure.
So how do you do that? How do you move past it when you struggle to hit paces that 'normally' feel easy? Or when your energy levels are more flat battery than your usual Duracell bunny self? Or when you have to write off your 'A' race because you just don't have the juice this time?
You redefine what 'personal best' means to you.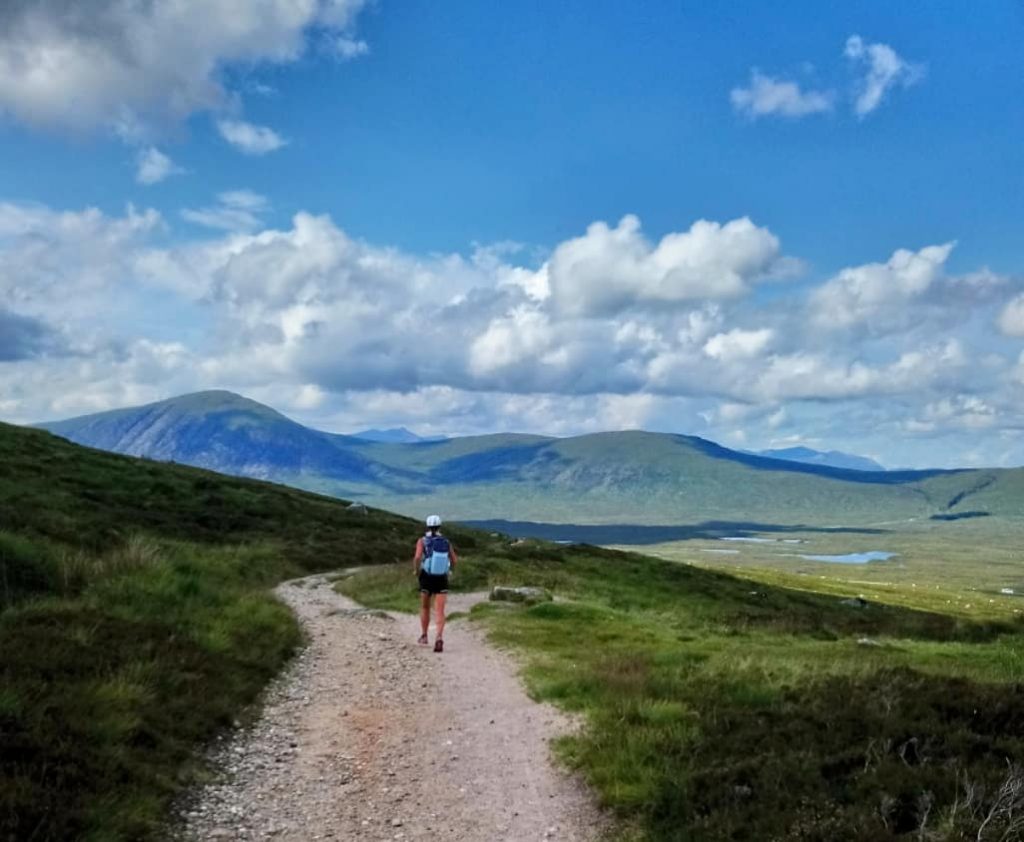 This is an idea that I first came across from a friend and mentor in the running community, but it's taken a while to really get to grips with. Because as runners, we're so used to pushing – faster, further, stronger. Because taking your foot off the gas can feel like more of a failure than blowing up. Because, for some of us, the discipline, hard work and occasional pain of chasing those big goals is so tangled up with a natural tendency to feel like we're never good enough, that actually accepting we need to rest rather than work harder is incredibly hard to swallow.
How, then, do we move forward from this and recover – mentally as well as physically? Find that sense of achievement and forward progress again?
For me, it happened in July, on a fastpacking trip across Scotland with a couple of girlfriends. We were aiming to run the West Highland Way and Great Glen Way "without the boring bits" (read: go Munro bagging when we couldn't be bothered to follow a trail). Although I had plenty of experience in doing multi-day runs, I was struggling to keep up, and it hurt. Not physically. It hurt emotionally. I felt like a failure. Again.
And then, somewhere along the way, something else finally started to penetrate the fog of shame.
"Holy cow, check out that view!"
And we stopped, climbed up on a stump and drank in the opening view of Lomond. The marching peaks of the Trossachs from the summit of Ben More. The sentinel of Buchaille Etive Mor shadowing Glen Coe.
"Ha, look! Blueberries!!"
And we picked them by the handful until our hands turned purple. Snacked on wood sorrel. We emptied and repacked our race vests to make space for a giant bag of picked wild mushrooms to relish for dinner.
"How much FUN is this downhill?!"
And we windmilled down with feet flying and arms waving, grinning from ear to ear.
"So much for Scottish weather!"
And we sunned ourselves outside remote village shops and pubs to drink a soda or get an ice cream. We trudged up Sgurr a'Mhaim in horizontal rain, giggling at the ridiculousness of it all.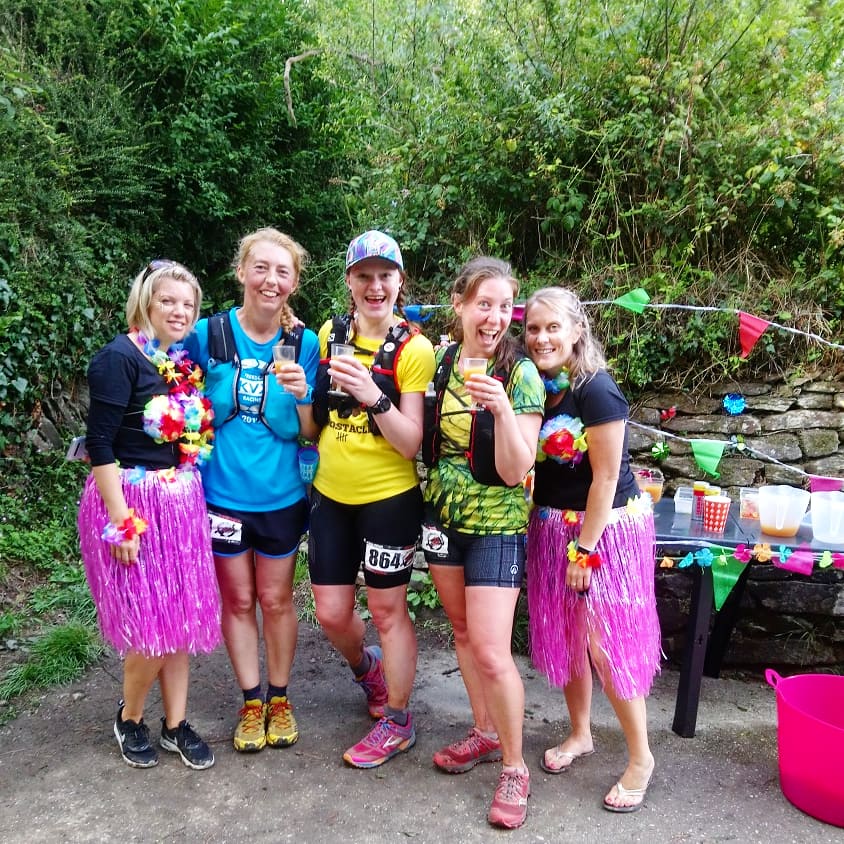 By focusing entirely on what was going on in that exact present moment and choosing to revel in it, I no longer had mental space to hold on to the "should" and "can't." There was only room for "I can."
"I am eating juicy berries warm from the bush."
"I am laughing with my friends dodging cow pats."
"I am pointing out Ben Nevis from above Loch Ness."
And therein lies the key – both in races and in life.
Instead of focussing on the things going wrong, or the pace we "should" be hitting, what happens when we choose to look at the things we can do? When we get chatting to somebody going around the same speed and exchange war stories? When we high five all the kids in the crowd? When we pause to have a joke with the aid station volunteers? When we choose to hug a marshall? When we literally stop running and just check out that view?
When I think back to the best running days I have had, both in and out of races, it was never about how fast I was going or how many miles I ran. None of my actual time PBs even make it into the top 20. What made them great days out was the company I was with. It was being able to explore somewhere new. Or being able to return to a beloved spot and feel completely at home. The best days have been rainstorms and frozen fog, and running into the sea to cool down, and singing Disney songs because we've been going slowly and couldn't be bothered by posh people in the café a National Trust garden when stopping in for a mid-run cream tea.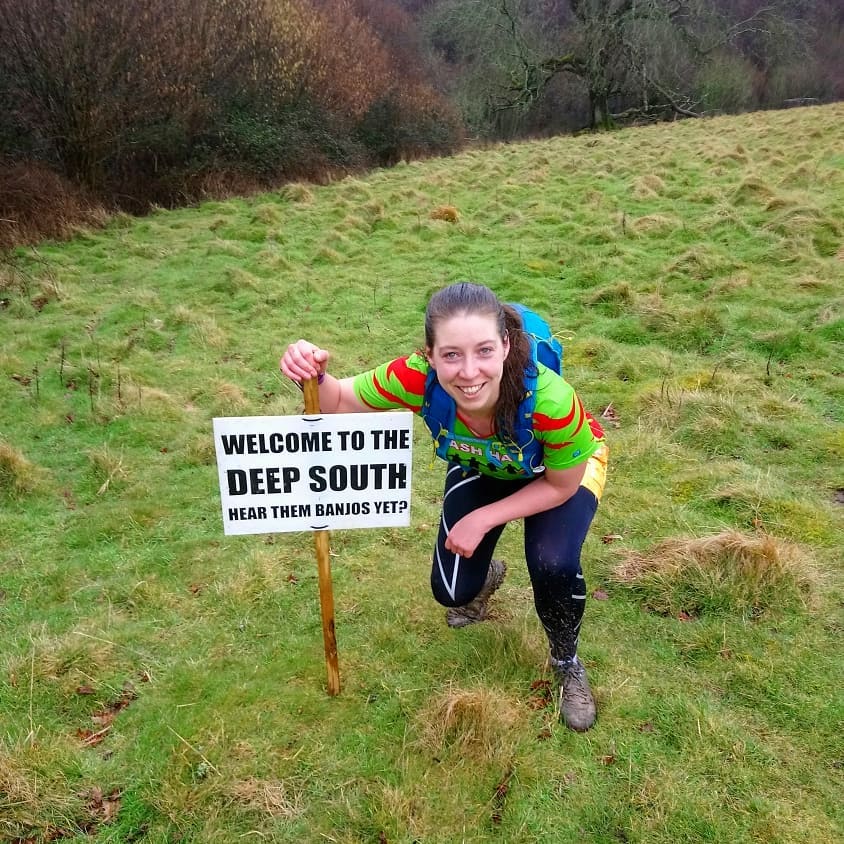 The best races have been getting lost and stumbling on a beer festival (such hardship), and quoting adventure movies, and literally boogying over the halfway timing mats at a 100km race to the Bee Gees. They've been trudging through a rubbish road half marathon only to hear a kid in the crowd yell "Hey, it's Darth Vader," followed by the entire crowd singing the Imperial March (hi Bournville, you rock!). And this weekend, it will be pacing one of my best friends to his PB, having watched and trained with him since his first days shuffling through 5k, and seeing my fiancé over the line for his first time at my favorite race.
I won't lie – there are still days when the demons get noisy and I feel like trash for not being as fast or being able to run as far as I think I should. I can't stop the bad days from happening. What I am choosing to do moving forward, is take at least one good thing from each run. Even if it's just a high five. A halfway soda. A cracking song on my playlist. I am choosing to redefine what a good run means to me, and that is worth more than any PB ever will be.