In recent years there has been an uptick in the popularity of self-supported adventures, whether a fasted known time (FKT) attempt or solo expedition. This has led to the creation of a whole new style of running packs — the fastpack. We already reviewed the fastpacks that are large enough for ultralight backpacking adventures, but maybe if you are headed out on an adventure that doesn't require a full-blown overnight setup, keep reading!

This review will focus on fastpacks that are the perfect size of the "just in case" or "just a quick nap" overnight essentials, but not quite enough room for a tent and sleeping bag. These packs fall into the "epic adventure" category where you need more gear than race-day. Each pack reviewed below was tested out on the trails filled with gear for "epic adventures" as well as smaller outings to get perspective on how versatile they can be.
---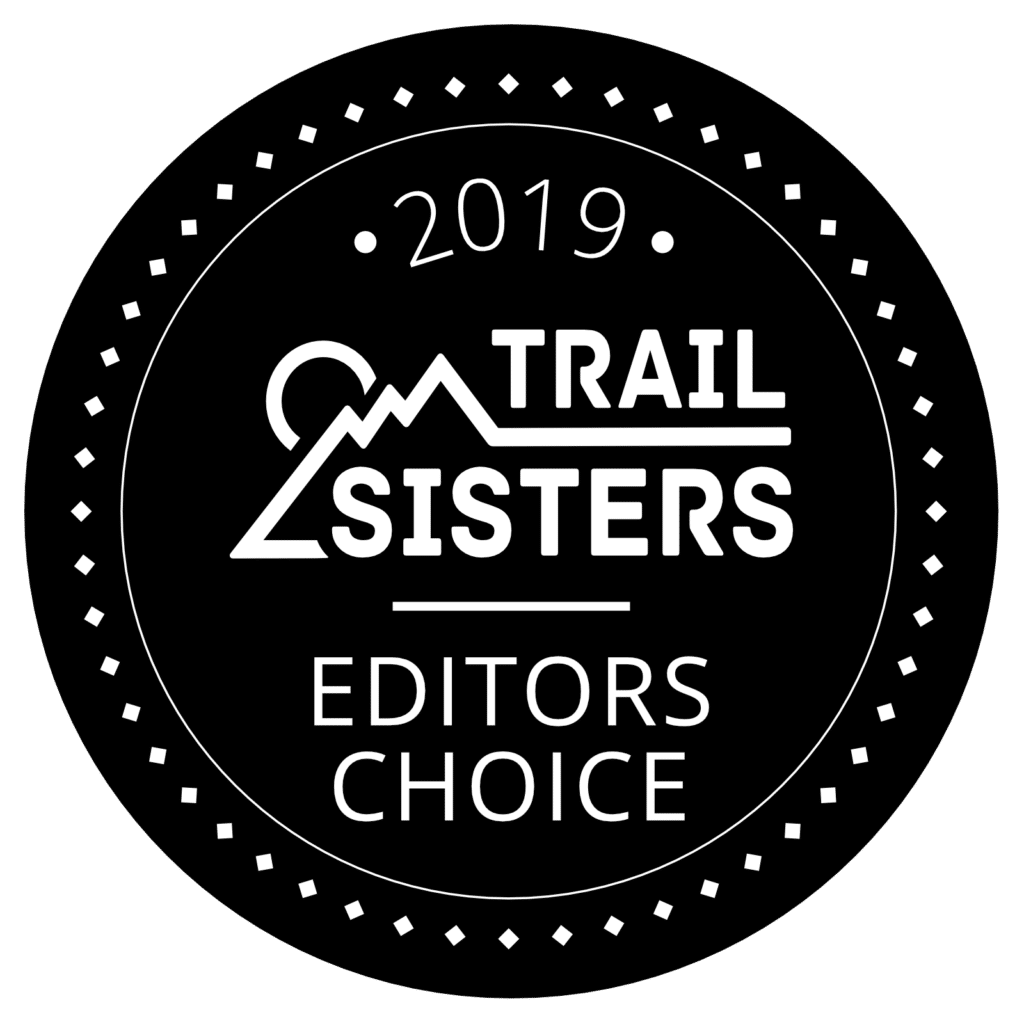 The Adventure Vesta 4.0 is part of Ultimate Direction's line of women-specific hydration vests. It features a main zippered compartment as well as a variety of smaller pockets, pouches and bungees. This provides a wide range of ways to stash, organize and attach your essential gear for any adventure. The shoulder straps offer a mix of cinched pouches and zipper pockets to provide easy access to light layers, hydration and nutrition.

The shoulder straps also provide loops for trekking pole storage. They aren't exceptionally easy to use at first, but once you become familiar with how they work you can access or stash your poles on the go. When it comes to packing the Adventure Vesta with gear, you'll need to use a little creativity [and all the external pockets!] to fully utilize the 12L of storage space. It is possible to get the essentials in this pack, but give yourself some time to work out where everything will go and still be accessible when needed.

What We Loved: The pack is easy to adjust to fit your body, even as you add/remove gear. It fits snuggly against your upper back and there are a lot of variable pockets to help keep your gear organized, which is a necessity if you're moving quickly without time to dig around.
Fit, Feel + Adjustability: This vest fits comfortably with a lot of adjustabilities. It comes in two sizes [XS/SM or MD/LG] with five points of adjustment across the chest and around the ribcage. When fully packed it fits snuggly against your body and is easy to adjust as your add/remove layers and food/water.
Hydration Options: There is a separate zipper pocket on the back for a hydration bladder and two cinch pouches on the shoulder straps for soft flasks.
What We Would Change: The Comfort Cinch technology used to adjust the pack against your back has two hard plastic pieces that can rub against your back when the pack is stuffed full of gear, a little extra material or padding in this area could help avoid any chafing.

---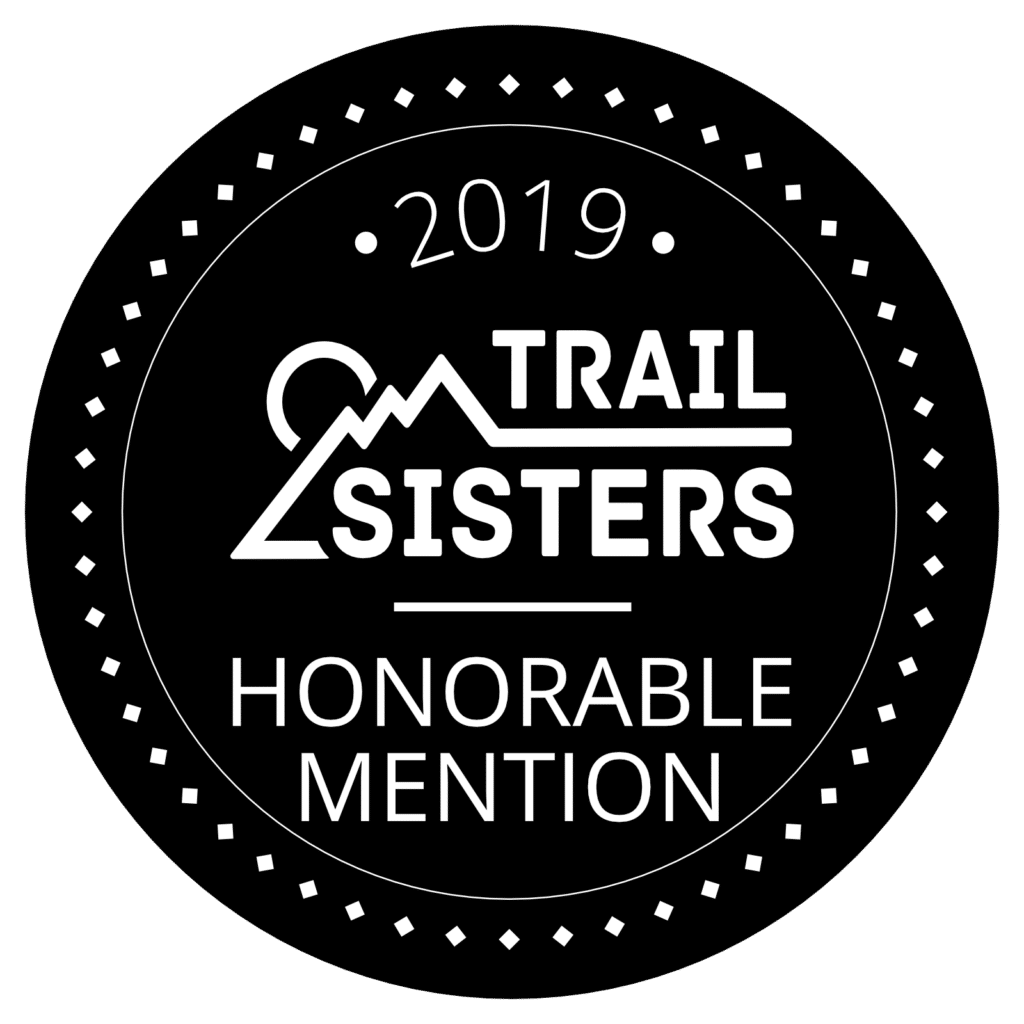 The Black Diamond Distance 15 is a water-resistant pack with a large main compartment that is great for all the bulkier trail essentials. It also boasts of hidden storage for trekking poles and outer attachments for ice axes, ya know, just in case you're going all out with this trail-venture. It also utilizes BD Dry, a technology that will wick away the sweat on your back while still keeping the gear inside the pack dry…a problem every runner has experienced on a hot day of adventuring!


You'll find a lot of options for adjustments around your body and around your gear as you can cinch down multiple parts of the main compartment. Inside this main compartment, there is a sleeve for a hydration bladder and small zipper pocket. Beyond that, there isn't a lot of options for organization beyond the pockets/pouches on the shoulder straps. Each strap has a pouch for a soft flask, an additional storage pouch and a zipper pocket. This gives you easy access to the necessities [food, water, light layers].

What We Loved: The pack has a lot of space for your essential gear and it is created with a weather resistant material so you know your gear will be safe. The hidden sleeves for trekking poles are also incredibly easy to use while you're on the go!
Fit, Feel + Adjustability: This pack comes in three sizes and fits as expected with a lot of options for adjustment while you're wearing it. The bungee system used for adjustment along the rib cage is a bit cumbersome, but it does allow for a variety of fits. The straps are comfortable and the pack stays in place when you're on the move.
Hydration Options: There is an internal sleeve for a hydration bladder as well as two pouches on the shoulder straps for soft flasks.
What We Would Change: Adding an additional pocket to the exterior [or even bungee straps] would offer up more easy-access storage for layers as you add/remove on the go.
---
The Nathan Sports TrailMix 12L pack is created with a female-focused pack that is lightweight and easily molds to the curves of your body. It features a larger roll-top compartment with two large outer pouches, as well as storage space on the shoulder straps. You will find it is easy to organize and stash your essentials throughout the pack. There is also a separate exterior pocket for a hydration bladder giving you easy access without digging through your carefully packed gear.

When on the move this pack stays in place with the weight resting high up on your shoulders, which is quite comfortable, even when full of gear. There are four pouches and two zipper pockets on the shoulder straps. The larger pouches easily fit soft flasks for extra hydration options. If you overfill the pack it will round against your back, but this can be avoided by utilizing the outer pouch pockets for some additional gear.

What We Loved: It is really easy to organize gear in this pack and you can use the roll-top closure to cinche everything down which is great if you're on an adventure that requires a lot of layers that will go in and out of your pack as you go.
Fit, Feel + Adjustability: This is a one-size-fits-most pack and it fits "true to size" for someone who usually falls into the small/medium sizing. There are a lot of straps for adjusting — two at the ribs and two at the chest [that go up/down and left/right]. It is possible to get a comfortable fit no matter how much gear you do, or do not, have packed. It's made with a soft pliable material that easily and comfortably fits to your body.
Hydration Options: There is an external sleeve for a hydration bladder with a zipper and two pouches on the shoulder straps for soft flasks.
What We Would Change: The smaller pouch pockets on the shoulder straps do not have a bungee to cinch or very tight elastic, so you're a bit limited in how you can use them. Also, the side attachments for the roll-top are not adjustable which limits how much gear you can fit into the pack [there are two ways to close the roll-top, but the side adjustments are ideal, though not always an option].
---
The CamelBak Sundowner LR is a women's' specific pack with 19 liters of gear capacity and a lumbar hydration bladder. The lumbar bladder is designed to fit at the bottom of the pack, across your lower back to keep the center of gravity lower and more stable. The Air Suspension Back Panel works to keep the pack off your back, allowing for more ventilation and a comfortable fit.

Once you start filling this pack with gear you'll notice just how many options there are for organization, including pockets within pockets [great for hiding wallets when traveling!]. There are also two pouches on either side of the main compartment for additional hydration, cookstoves or layers. This pack feels a lot like a day hiking pack, as that is how it is designed…however, fastpacking and epic adventures are often very similar to aggressive day hikes, so it definitely gets the job done.

What We Loved: There is a lot of room to organize your gear throughout the various pockets, as well as options to attach layers and trekking poles to the back of the pack. The hips straps offer stretch pockets for a few on-the-go essentials.
Fit, Feel + Adjustability: Overall, this pack does fit comfortably. It does come in only one size, but there are multiple adjustments options, much like a backpacking pack — across your chest, at the hips, at the top of the main compartment and along your rib cage. The pack rides across the middle of your back and the lumbar hydration bladder helps keep the weight close to your center of gravity without bunching against your spine.
Hydration Options: There is a separate zipper pocket on the side for a lumbar hydration bladder, which comes with the pack.
What We Would Change: The pack is designed without a flat bottom so when it is full it cannot stay upright on its own. Instead, it tips forward, which can be frustrating when you set it down to access your gear. Adding even a small amount of flat surface area at the bottom of this pack will help balance the pack upright when it is not on your back.

---
Overall, each of these packs can be used for a variety of trail-ventures, from a long run to an adventure that requires layers to through-the-night expedition. The one you choose will depend on little details like pockets, pack closures and hydration options.