'Tis the season of gift-giving…to family, friends, running buddies and yourself! We have spent the year reviewing amazing running gear and adventure essentials, so it only felt right to bring together some of our favorites in a gift guide for the year. Below you'll find some of our favorite things and why we love them.

---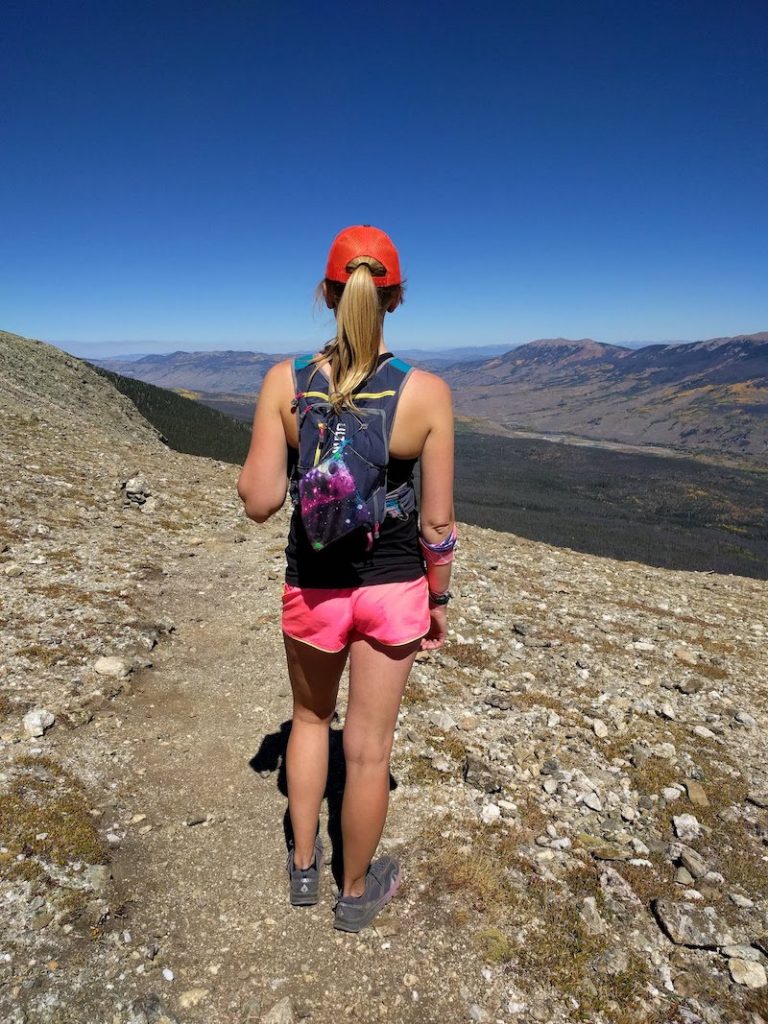 The Kula Cloth is a technical pee cloth…as in a piece of gear designed to help you stay fresh while also practicing the principles of Leave No Trace. Modeled after the "pee bandana" many women tied to their pack while through hiking, the Kula Cloth is meant to hang on your pack and look cute until you need it. As soon as you decide you need to pee, but don't want to drip dry, the Kula Cloth is there to help you out with an antimicrobial yet absorbent side hidden beneath beautiful artwork. You won't know you need a Kula Cloth until you have a Kula Cloth…even the most outdoorsy women want to feel clean from time to time!

---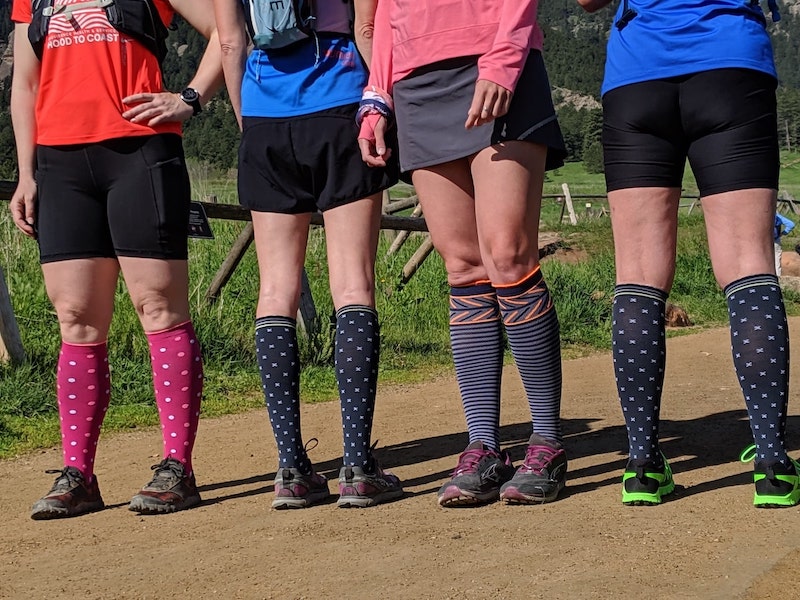 Lily Trotters are so much more than a basic compression sock. The colorful socks allow you to utilize compression — from the tips of your toes to the knobs of your knees — to increase blood flow, speed up recovery and reduce soreness in your legs. They also have the big perk of coming in a wide range of fun colors, some with a little ruffle on the top cuff making them perfect for a pair of tall boots. Yup, as in they're designed to help you recover without actually looking like you're in recovery mode!

---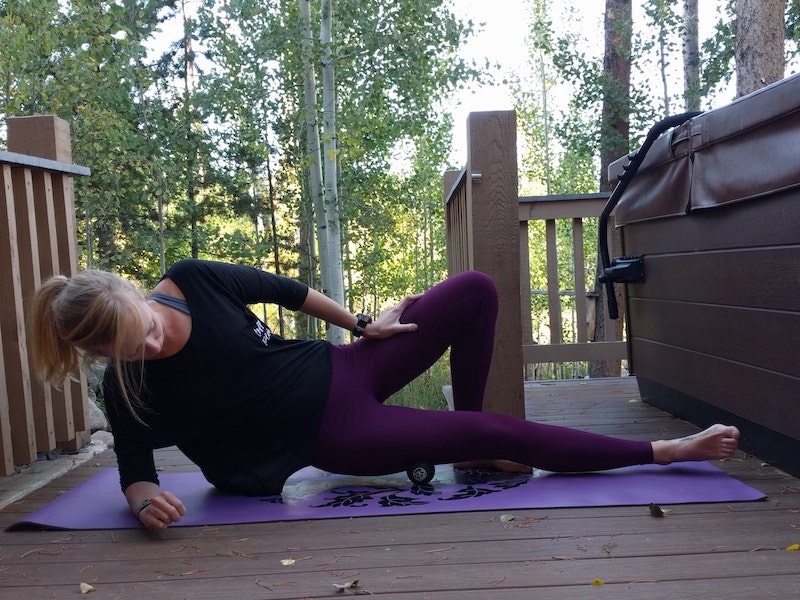 The Pro-Tec Athletics Orb Extreme Mini is a must-have for every epic adventure, road trip or recovery kit. It is like a lacrosse ball…but lightweight and less painful to use. This small self-massage pressure point ball will help you roll out any aches or niggles while you're on the trail or during your post-run stretch session. It works wonders on your feet, legs, and lower back, but is also extremely useful on the shoulders after a long day of sitting at a desk or driving. Really, every human should have at least one Orb Extreme Mini available to them!

---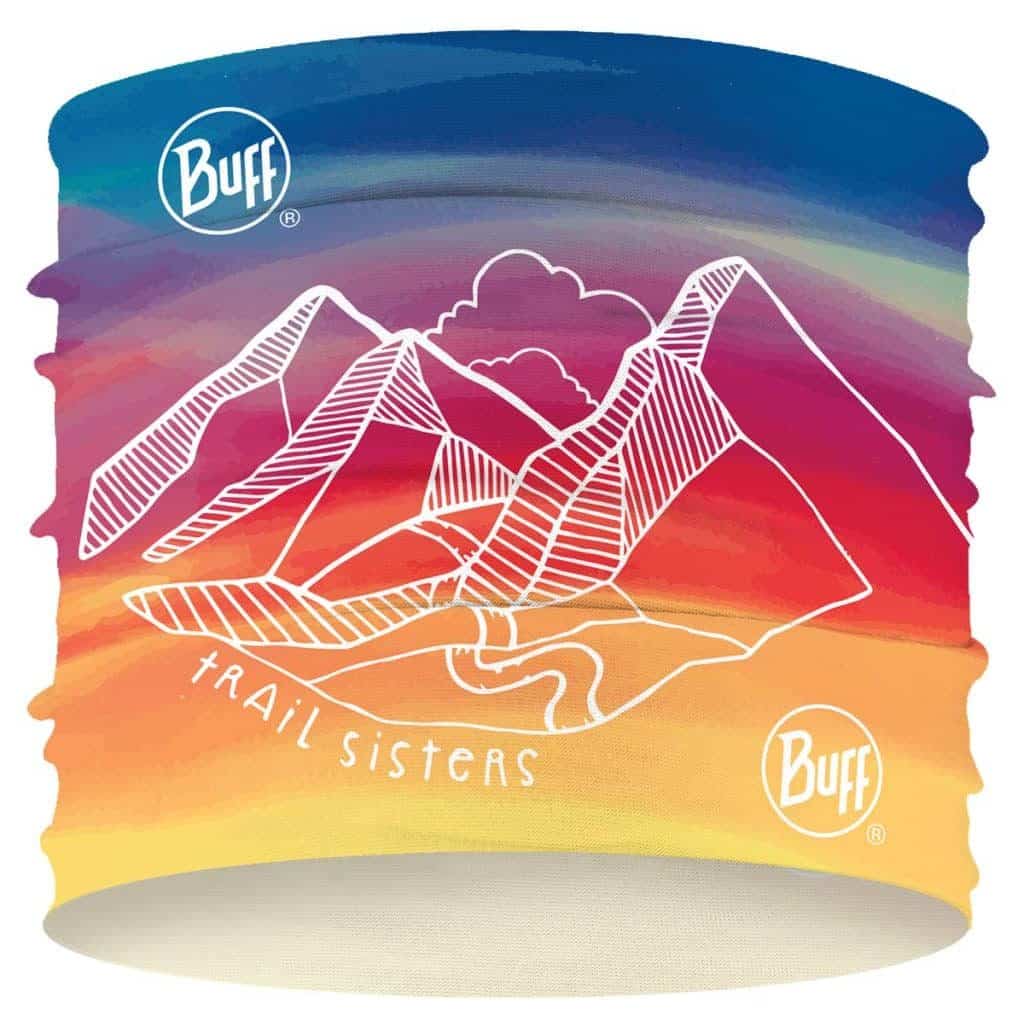 The BUFF® Multifunctional Headband is…well, multifunctional. You'll see us wearing these headbands on our head, around our necks, covering our faces and sometimes as a ponytail scrunchie [hair ties all disappear at the same time, amirite!?]. We're impartial to the Trail Sister BUFF®, but honestly, any BUFF® will be coveted. They are great for keeping your hair out of your face, your ears warm, wiping away sweat/snot, protecting your face from the wind and even packed with ice around your neck on the roasty toasty days. Maybe you should just get two because once you discover how many ways you can use a BUFF® you'll never have enough!

---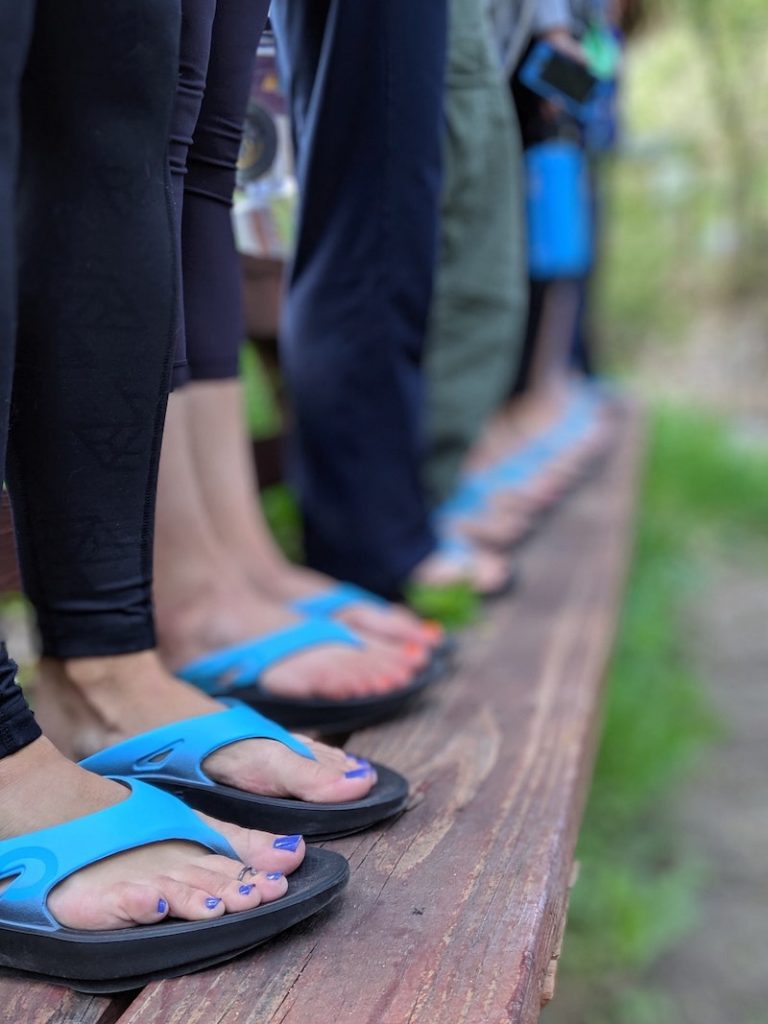 The OOFOS OOriginal Sandal was created for those of us who finish a long run or race and immediately kick off our shoes. After miles and hours of propelling us forward, our feet just need to be set free from any footwear…except the OOFOS sandals. Stepping into a pair of OOFOS is like treating your toes to their very own spa day. There is squish and support and even a little massaging once you convince yourself to walk around after your trail-venture.

---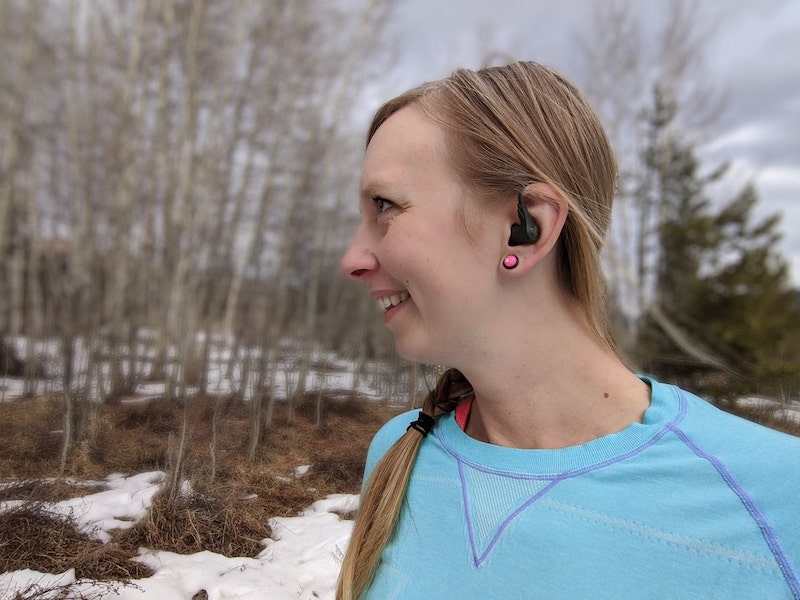 The Jaybird X4 Wireless Sport Headphones will become our bestie…on and off the trail. With so many newer phones coming out without an auxiliary input, bluetooth headphones are essential, and the Jaybird X4 offer up a comfortable fit that is also water/sweat-proof with 8+ hours of battery life. Whether you're listening to music, podcasts or audiobooks…or taking business calls on the go…you'll be glad you have a reliable pair of headphones in your back pocket.

---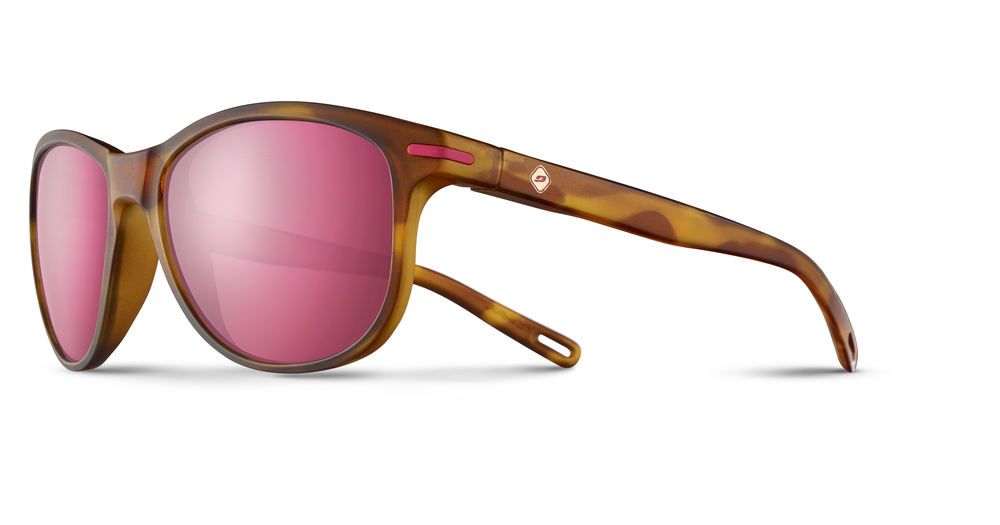 The Julbo Adelaide sunglasses take sun protection to the next level with Category 3 sun protection and a style you can take off the trail. Sunglasses are rated by their UV and visible light protection ranging from Category 1 [fashion over function] to Category 4 [technical glacier glasses]. The Adelaide fall into Category 3 and protect your eyes from 89% of UV/visible light, making them perfect for all the sunny days you'll be out on the trails. They are also polarized, which reduces the glare of the sun coming off snow and water…so stop by the river and see if you can spot any fish floundering about.

---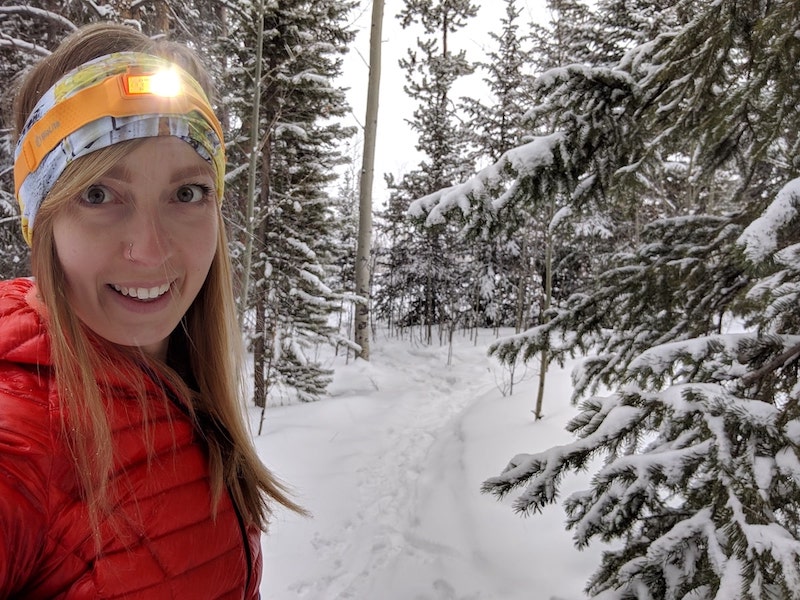 Take on the predawn chill and post-work dusk [because, winter sunlight never lasts long enough!] with the Biolite Headlamp 330. It is a lightweight, easy to use and quick to charge headlamp that you'll find yourself reaching for over and over. It shines bright with 330 lumens and has an easy-to-adjust light so you can tilt the light down, rather than your head. The band is also quite comfortable and easy to adjust for the trail-ventures that require you to add/remove hats as the daylight changes.

---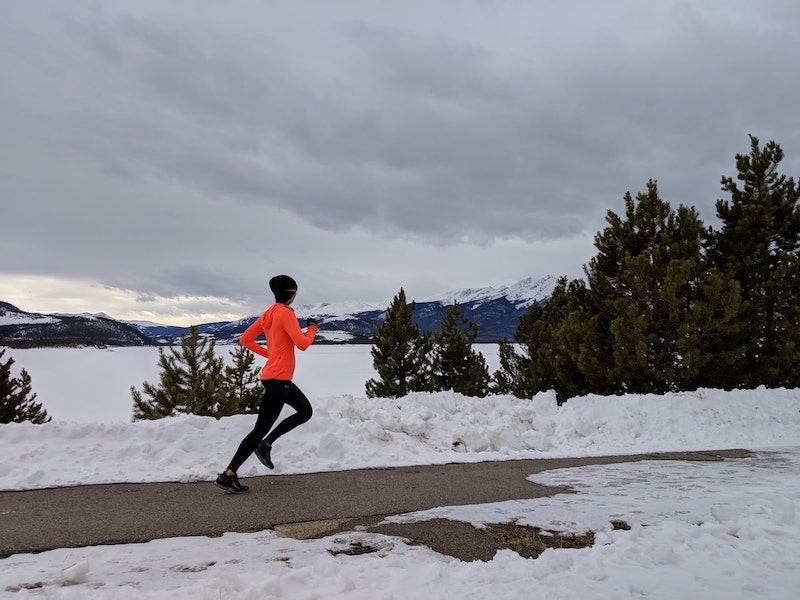 The UA ColdGear Reactor tights are absolutely essential for cold winter running. Even before the snow arrives, you'll want to have these tights on deck for the chilly days as they keep you warm while also letting your legs breath as you work up a sweat on the trails. These tights are ideal for anyone with long legs and ankles that don't like the cold as they have a little extra material to cover even the knobbiest ankle bones [I am that person, so I feel like I can say that…].

---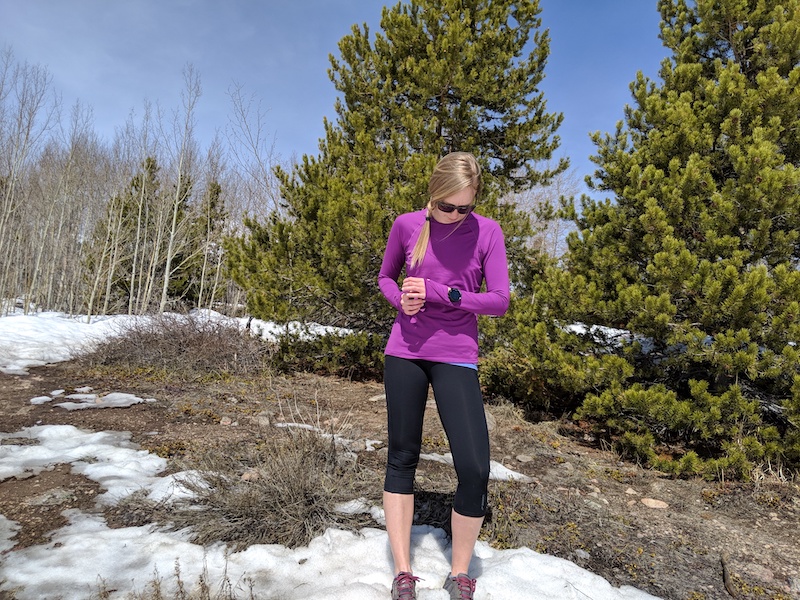 The Skirt Sports Watch Me Go long sleeve top will quickly become a go-to when it comes to running in "sweater weather" because it offers protection from the cold while also allowing your body to breath where it needs to most…on your back where it has a panel of lighter, breathable material. This long sleeve also provides comfortable thumb-holes that fit even the long-armed among us, and an easy access "hole" in the cuff to allow you to check your watch without pulling your sleeves up — perfect for days cold enough to require a thumb-hole/glove combo!

---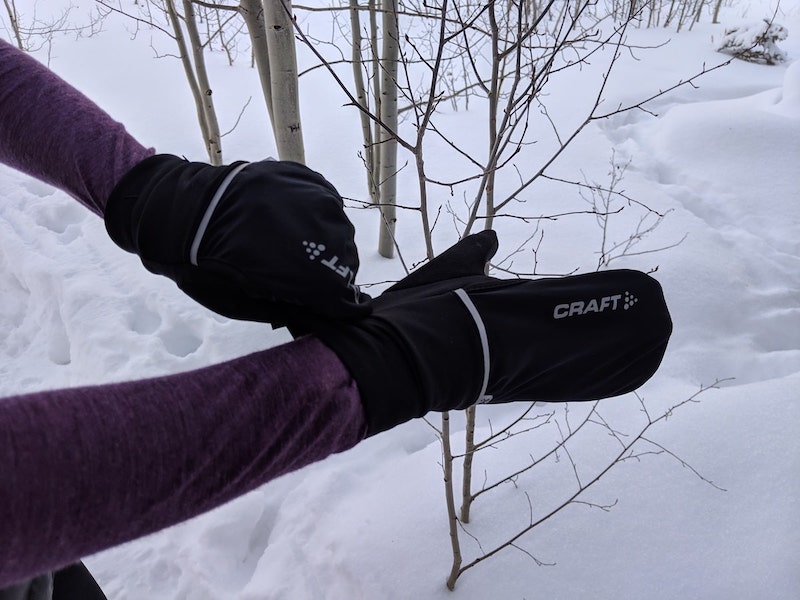 The first thing to get cold on a chilly winter run will be your fingers — so get your hands on a pair of the Craft Sports Hybrid Gloves. These gloves provide warmth as well as weather protection with their glove/mitten combo. There is a small pouch in the cuff of the glove that hides a protective mitten you can pull over your fingers when the weather takes a turn for the worse. They are also touch screen compatible so you don't have to take your gloves off to send an "on my way" text or use your nose to take a photo of the trail.

---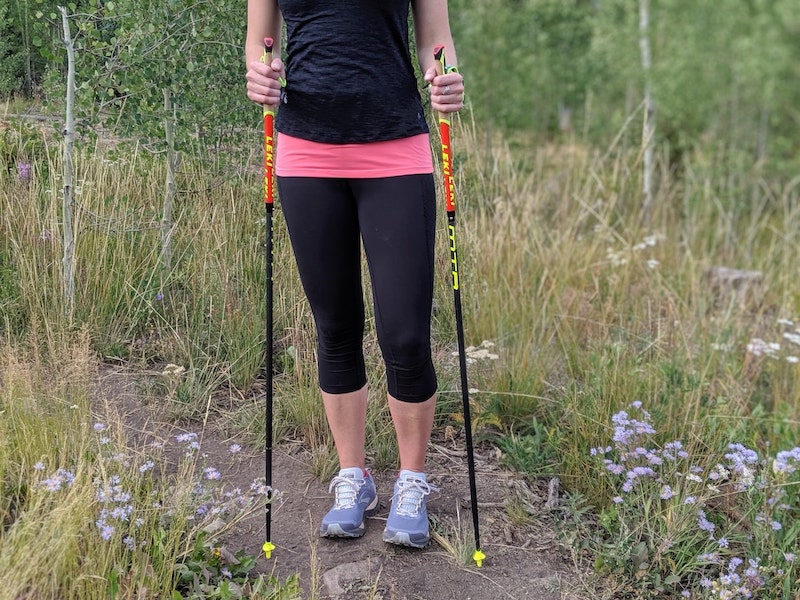 Trail running poles are a MUST if you're taking on technical trails. Okay, fine, we'll admit there is a lot of debate around their true necessity, but they do come in handy when trail conditions are variable or if your body starts to rebel against ups/downs before you get back to the trailhead. Personally, I usually have a pair of poles tucked into/onto my pack when I hit the trail…usually the LEKI Micro Pro Trail Running Poles. They're lightweight, come with "gloves" that are useful when scrambling sans-poles and have endured an incredible amount of abuse on rocky trails.

---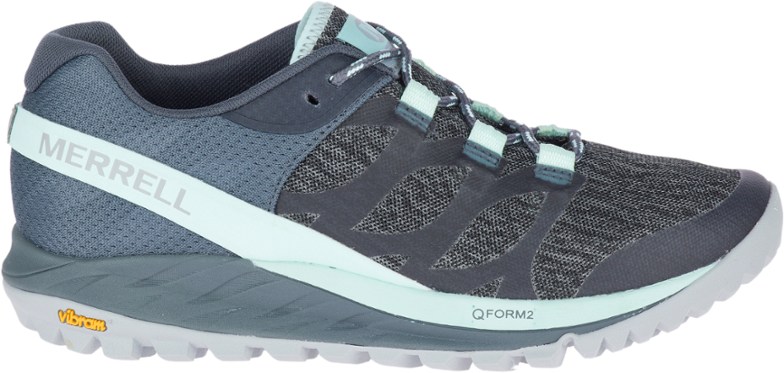 We know shoes are hard to buy for someone else, but hey, there's nothing wrong with getting yourself a gift! If you haven't already laced up a pair of Merrell Antora trail shoes we strongly recommend you give them a try. They provide a moderate 8mm drop, have a durable upper material, Vibram rubber soles with 5mm lugs and a rock plate in the sole. The Antoras also come in a GORE-TEX version for anyone looking for a little weather protection on snowy trails.

---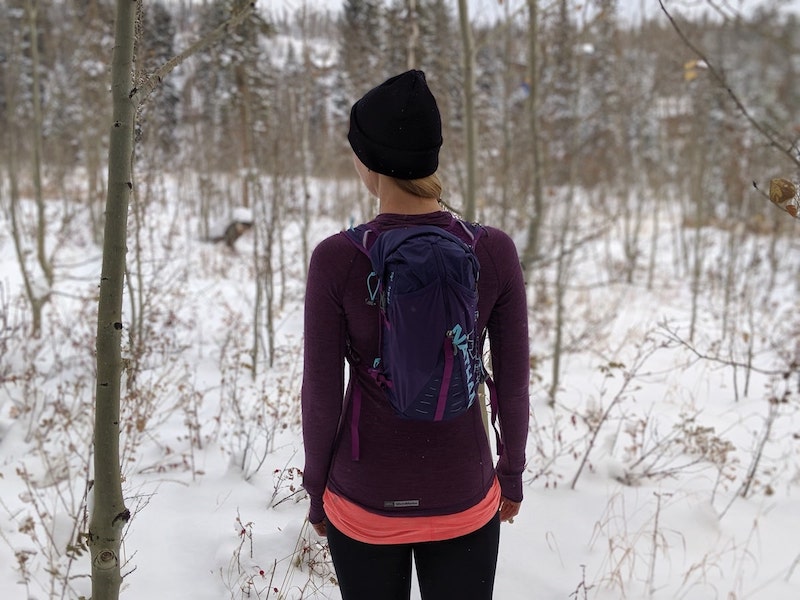 The Nathan TrailMix 12L Pack is the perfect pack for that running buddy of yours [ahem, or yourself!] that isn't quite sure how much space they need in their pack. This is because it offers a lot of space you can either fill with gear or cinch down when not needed. We runners need easy access to our gear and the TrailMix pack provides this with a range of pockets on the shoulder straps, a roll-top closure, and large pouches on the back. This vest is perfect for year-round running. In the winter you'll find plenty of room for all those layers you'll add/remove as you go. In the summer there is space for extra snacks and water filtration devices when you're taking on epic trail-ventures.