The specifics of my injury do not really matter. One day, I was healthy. The next day, on a four mile trail run, I sprained my ankle on a very innocent-looking root. That's when my injury journey started.
A couple of physical therapists assessed me, said I was strong and gave me the go-ahead to run Grandma's Marathon a couple weeks later. So, with their blessing, I did. Despite the unsettling feeling that I could detach my foot from my leg at any moment, I trained for the Superior 100 that summer and, with the help of a coach, got in the best shape of my life. 
My running truly ground to a halt when, at the end of a long run, I stepped and felt a searing pain in the arch of my foot. Instantly, I could not only not run, I could no longer walk. Weeks later, an MRI revealed that I had ruptured my plantar fascia.
Over the next 2 years 5 months and 4 days, I spent days and weeks lying on the couch, certain I would never run again. Ankle pain persisted. My plantar fascia took an inexplicably long time to heal. I consulted a variety of medical experts, including a sports medicine doctor, an orthopedic surgeon, and three physical therapists. I rested, iced, lifted weights, foam rolled and sprung for massages. I tried out a variety of low-impact athletic pursuits, including gravel biking, fat tire biking, cross country skiing, and yoga. Yet, despite spending an exorbitant amount of time and effort trying to heal, I developed new injuries: metatarsal pain, sesamoid pain, hip bursitis, IT band syndrome, and a flare-up from a labrum tear.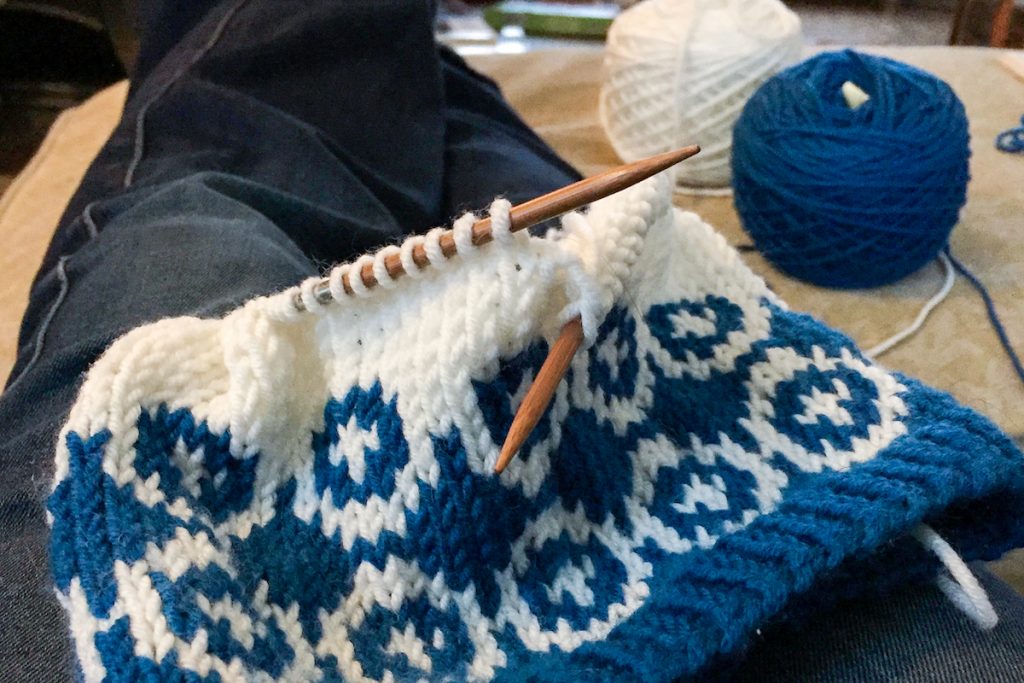 During this two and a half year period, I learned seven valuable lessons that will stick with me for life. These lessons enabled me to first return to happiness and finally — at long last — return to health.
Lesson #1. When I couldn't run, it was very important to answer the question "Why do I run?" to come up with a satisfactory replacement for running.
Before I was injured, I ran and didn't really question why. I slipped on a pair of running shoes when I was 13, and 30 years later I was still running. I knew I felt good after I ran. I knew I had made wonderful friends through running. But, I hadn't dug deeper into why I ran. I had no need to. I simply ran.
Once running was gone, I was faced with the prospect of a life without running, and that life looked unbearably grey and empty. An orthopedic surgeon suggested that I was doing really well because I was biking. Obviously, this orthopedic surgeon did not get me at all. He assumed I ran to get exercise. Perhaps, I too had unconsciously assumed that I ran to get exercise. The first replacement for running I had tried, after all, was biking. However, I quickly discovered that biking — an hour a day, hooked to my treadmill in the attic — was in no way shape or form replacing running.
I discovered the answer to why I run on a backpacking trip in the Canyonlands. In 2018 — nearly a year after my injury and still unable to hike without pain — my husband and I took our three kids on their first backpacking trip: five nights in the Canyonlands. It was on this trip — discovering new views around each corner, getting lost in a slot canyon, and searching for water — that I finally felt like myself again. Here, in the Canyonlands, I could for the first time imagine a full and happy life without running.
I realized that I ran primarily to have outdoor adventures. For this reason, biking on a trainer was absolutely no replacement for my daily trail runs. If I couldn't run, I needed to get outside each day… and if I got stuck in a hailstorm while I was at it, even better!
I realized that I ran for other reasons as well: to spend time with friends, to experience flow, and to set goals and give my life direction. Thus, in addition to making outdoor time a priority, I sought out ways to gather with friends, experience flow, and work towards goals… and I found coffee dates, knitting and yoga helpful.
Lesson #2. Experts come with biases, and it was up to me — with the help of a good generalist — to make sense of biased recommendations.
As previously mentioned, I sought help from numerous experts while I was injured: an orthopedic surgeon, a sports medicine doctor, three physical therapists, a yoga instructor, and several massage therapists. Not surprisingly, the surgeon I consulted suggested a surgical fix for my injury. The physical therapists recommend physical therapy — and the specific suite of physical therapy treatments they were trained in. The yoga instructor recommended yoga. The massage therapists recommend massage. 
I realized that if I headed to a physical therapist for an injury better fixed by surgery, then I was not getting the best recommendation for how to proceed (and vice versa). This realization felt weighty to me. I wanted to visit a specialist and trust that specialist completely. I wanted the stress involved with deciding how to proceed to be lifted from my shoulders. I did not want the responsibility and stress of thinking critically about a specialist's recommendations. However, I realized that in order to get healthy, I had to think critically. Twice, physical therapists, with particular biases, made recommendations that turned out to be more harmful than helpful.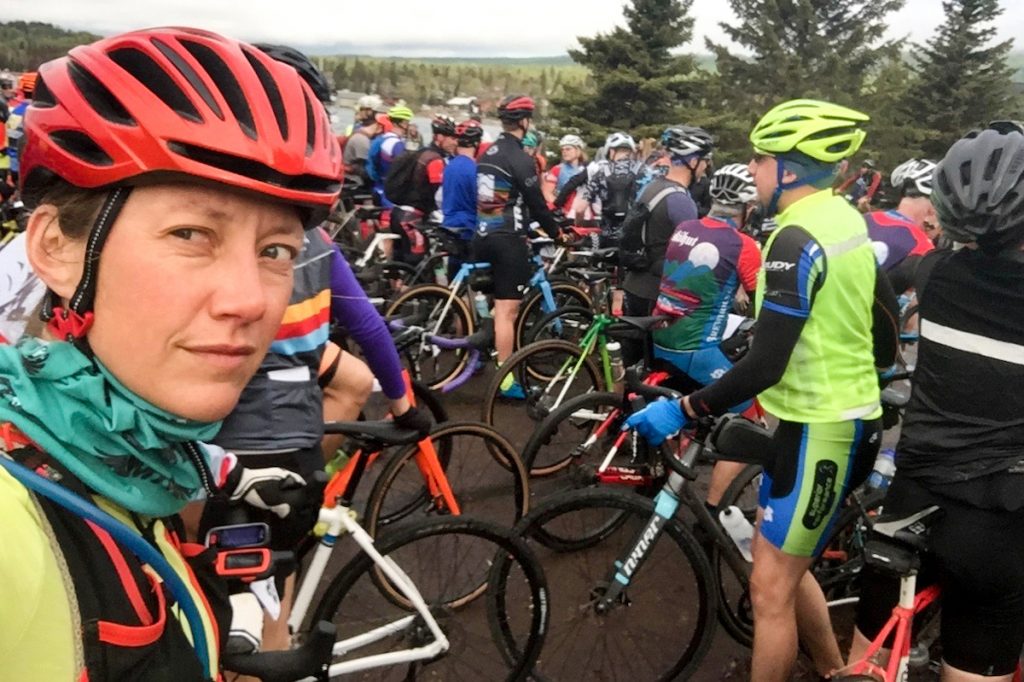 A caveat: I am not suggesting that specialists do not have valuable knowledge or that I can find better medical advice via a Google search. Rather, I am now a big proponent of second and third opinions as well as a proponent of finding a good generalist (i.e. sports medicine or family doctor) to help navigate specialists' recommendations. I am also extremely appreciative of specialists who recognize their biases and consider alternative approaches to their own.
Lesson #3. I was the expert on the most important piece of the equation when getting healthy: my body.
Specialists can only tell you what works for most people. I learned that I have to listen to my body to determine whether specialists' recommendations work for me.
I had multiple physical therapists give me the go-ahead to start running based on strength and mobility tests. I had to listen to my body, which was telling me that I was not yet ready to run. When a coach and PT recommend uphill intervals, I had to listen to my body, which was telling me that uphill intervals were hurting my feet. When a PT gave me stretches, I had to listen to my body, which was telling me that the stretches were too intense and irritating my hip.
Moreover, the biggest breakthroughs on my journey towards health came from listening to my body. Through yoga, I discovered stretches and movements that lessened my pain, and I did them more. I discovered that Birkenstocks enabled me to walk without pain, and I now wear Birkenstocks constantly. I recognized — finally — that biking was hurting my hip, and I stopped biking.
Lesson #4. I was not ok mentally when I could not run, and, as self-centered as I felt at times, it was important to share my thoughts with others.
I have had only one other serious running injury in my life. In college, I injured my knee during indoor track and was forced to take four to five months off from running. Looking back, I now realize that it was not a coincidence that, during this forced break from running, I developed depression. At the time, I did not understand what had hit me. I did not know why I was unable to get out of bed, connect with my friends, and follow through on simple commitments. I had never heard of "depression." My inability to understand my thoughts and feelings and explain them to others made me feel scared and isolated.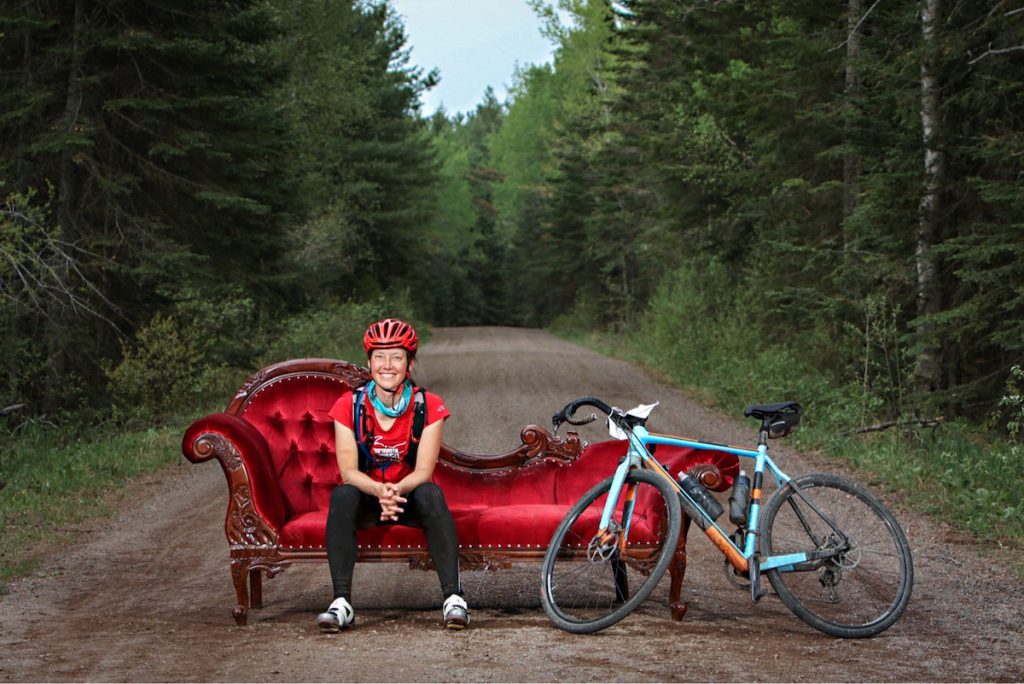 When I injured myself this time around, I had days and weeks when I recognized some of those same feelings returning. I found myself lying on the couch, unable to motivate myself to do anything — simply waiting for tomorrow and hoping that tomorrow would be better.
This time around, I let my friends and family know that I was experiencing feelings unsettlingly similar to those I had experienced in college and that I was concerned that I might develop depression. It was very important to share my feelings because sharing my feelings kept me from feeling isolated. Thank you to everyone who listened and put up with me. I really hope my friends and kids now know, if they did not know before, that they can come to me to share their mental struggles.
Lesson #5. Happiness came through accepting what my body was giving me each day.
Initially, I really struggled with the uncertainty of whether I was going to be able to run again. I thought happiness would only come once I was certain about my future. Either I would be certain that I could run again and that knowledge would bring happiness, or I would be certain that I could not run again and, through acceptance, I could learn to be happy.
Ultimately, I started feeling a lot happier when I accepted where my body was each day. I started focusing on the present moment, rather than fixating on the future. It became a lot easier to accept the present moment once a) I could walk without pain, and b) I became comfortable with alternatives to running (i.e. biking, skiing, saunaing, hot tubbing, yogaing, etc.). By trying everything, I found activities that my body could do healthily and happily every day.
Lesson #6. It will be necessary to take more risks as I get older in order to stay active and healthy.
"Life should not be a journey to the grave with the intention of arriving safely in a pretty and well-preserved body, but rather to skid in broadside in a cloud of smoke, thoroughly used up, totally worn out, and loudly proclaiming 'Wow! What a Ride!'"
-Hunter Thompson, The Proud Highway: Saga of a Desperate Southern Gentleman
Dean Karnazes loves and oft-repeats this quote. Prior to my injury, I interpreted Dean's love of this quote as a clear indication that Dean was bad at listening to his body and likely doing unnecessary harm. I was not impressed.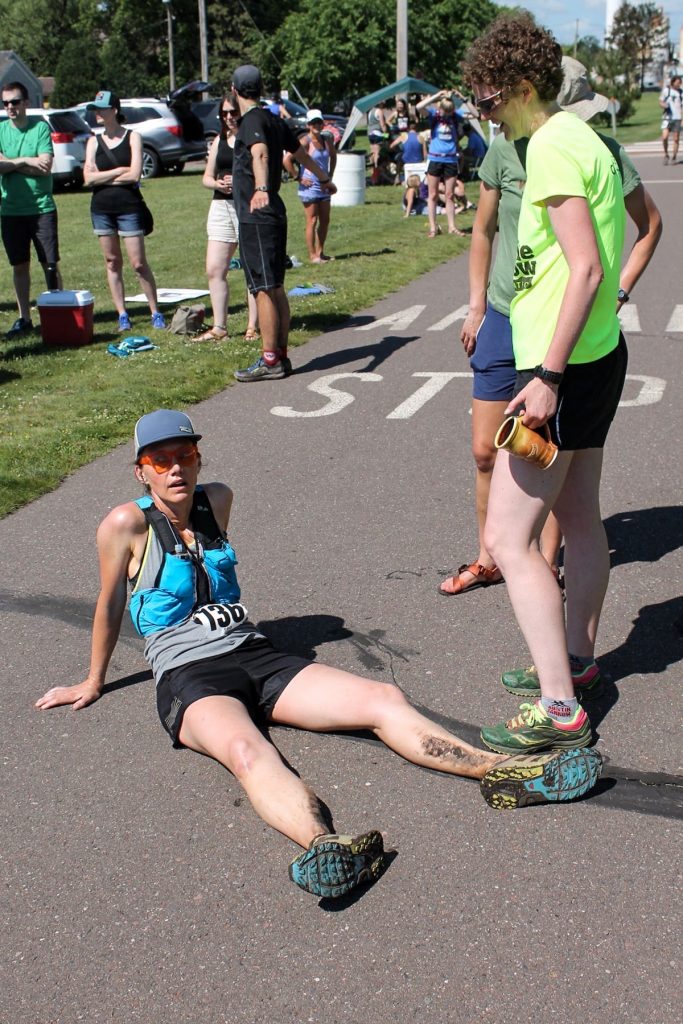 However, a year plus into my injury journey, I found new meaning in this quote. I realized that, as I age, I can no longer stop all activity every time I feel pain. In my forties, aches and pains are becoming more common, and if my response to aches and pains is always to lie on the couch, I will end up lying on the couch for the rest of my life!
This quote has become a strangely comforting reminder that my body is not meant to last forever. I can't beat myself up every time I get injured. My body is deteriorating. Injuries are inevitable. The goal is not to never get injured. Instead, the goal is to have as many adventures as possible with this body I was given before I die.  
Do I kind of hesitate to share this thought with fellow runners? Yes. Yes, I do. Am I considering taking on Dean's 50 marathons in 50 days challenge? No. Absolutely not! I still think it's important to protect the bodies we're given, and I think many runners should be kinder and gentler to their bodies. Listen to your body. Take time off when your body is telling you to. Sleep. Feed your body good, healthy food… and enough of it. At the same time, I now realize that, as I age, I don't want to treat my body with kid gloves and never risk injury.
Lesson #7. People can get and stay injured through no fault of their own.
Ultimately, as challenging as the past two and a half years have been, it was important for me to experience these injuries and learn from them. I have come out on the other end with deeper empathy for everyone struggling with injury.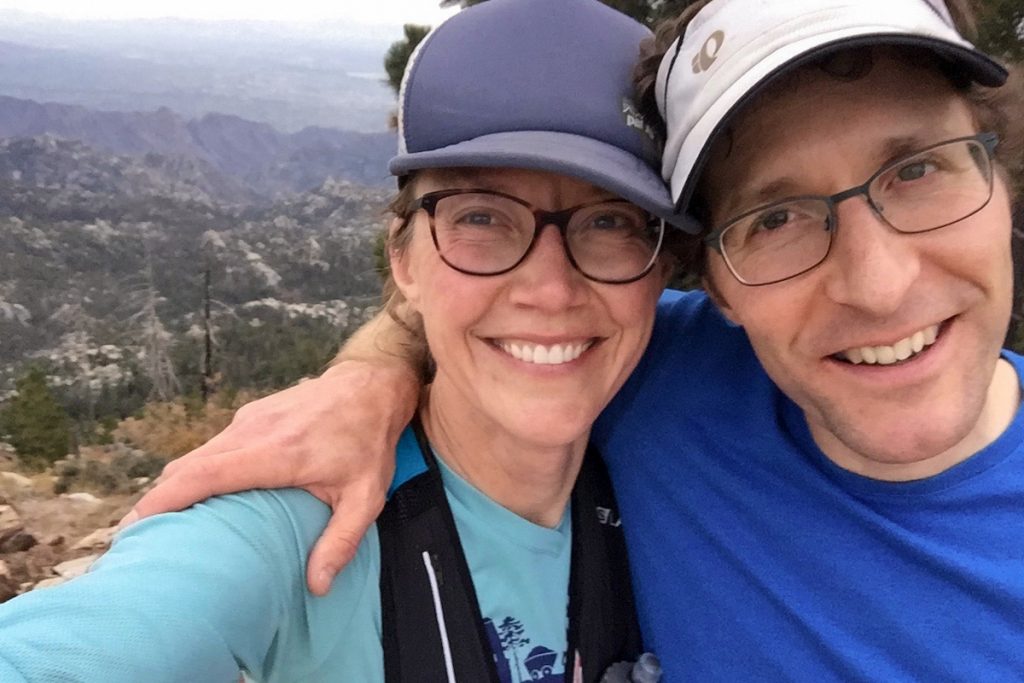 I have always had empathy for folks who were injured. But, if I am honest, it's been empathy with a side helping of "…if only they had X, Y or Z." X was: the 10% percent rule. Y was: Rest the moment you feel an injury coming on. Z was: Try physical therapy. Those three things had always kept me injury-free, and I was pretty convinced that folks who said they could no longer run or stubborn runners running around with their bodies encased in KT tape were to blame for their injuries.
Now, I know. Even if I do everything right, I will get injured again. We will all get injured — if we are lucky enough to live full, active lives. The next time I am injured, I hope that these seven lessons will help me return a bit sooner to happiness and to health.