I was a hiker long before I was a runner. I discovered hiking in college when I became friends with a fellow student who I randomly sat next to in a freshman botany class. She had a car and grew up camping. I was a shy Greek and philosophy major testing the waters of a new subject matter.
In the years that followed, I quickly abandoned those dusty old philosophers and even dustier conjugations to pursue the siren call of ecology and wildlife conservation. Latin became my love language. Plants beckoned from every corner and the subtropical world I lived in suddenly became even more alive. My friend and I schemed all of our research projects to somehow involve plants, invertebrates, hiking, and/or camping. Preferably all four. We dragged dichotomous keys through pine scrubs and sawgrass. We photographed armadillos and bromeliads. We counted insects and snails. We stepped over alligators and climbed through the mangroves and swatted at millions of mosquitoes. The swamps and beaches and hardwood hammocks were our playground; the trails, our lifelines.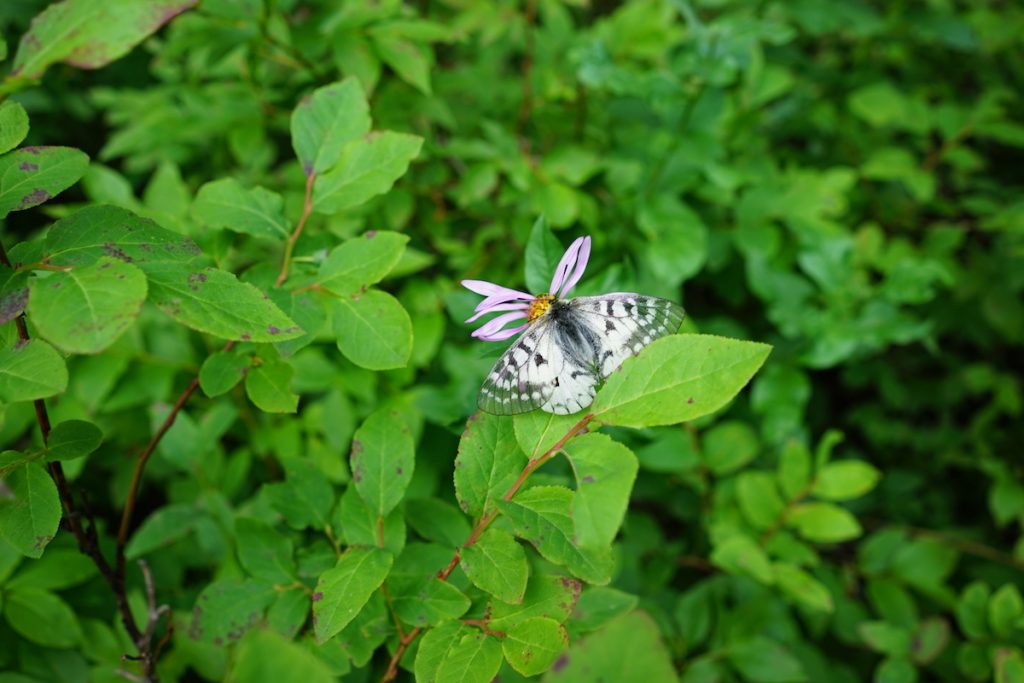 I didn't realize I had been searching for a place that felt like home until I stumbled right into it. Maybe this is true for you too. How did you first find your way home? Was it on some dusty trail?
I now live on the west coast, and traveling the trails of my adopted home still feels like being among old friends. I quietly acknowledge each one as I pass – good afternoon, Doug-fir. So nice to see you, salal. I run my fingers through the sword fern, stay alert for coral fungi and banana slugs. I scan the trees for owls, observe the types of lichen that hang from them. I cross a creek and look for the slick gloss of salamanders on the banks, turn over a few rocks to see what macroinvertebrates might be there. Hello, little caddisflies. Hello, tiny snail. A Cascades frog hops away and I carry on, fingers damp, eyes back to the trail, the huckleberries jostling for attention, the nurse logs covered in moss. A grouse drums in the distance and I wonder what kind it is, wish I knew my birds better.
It's like this every time. On every trail, in every place I've lived or traveled, I am still surprised to find that there are similar species, similar patterns. Things that feel familiar, that welcome me in. Things that feel like home.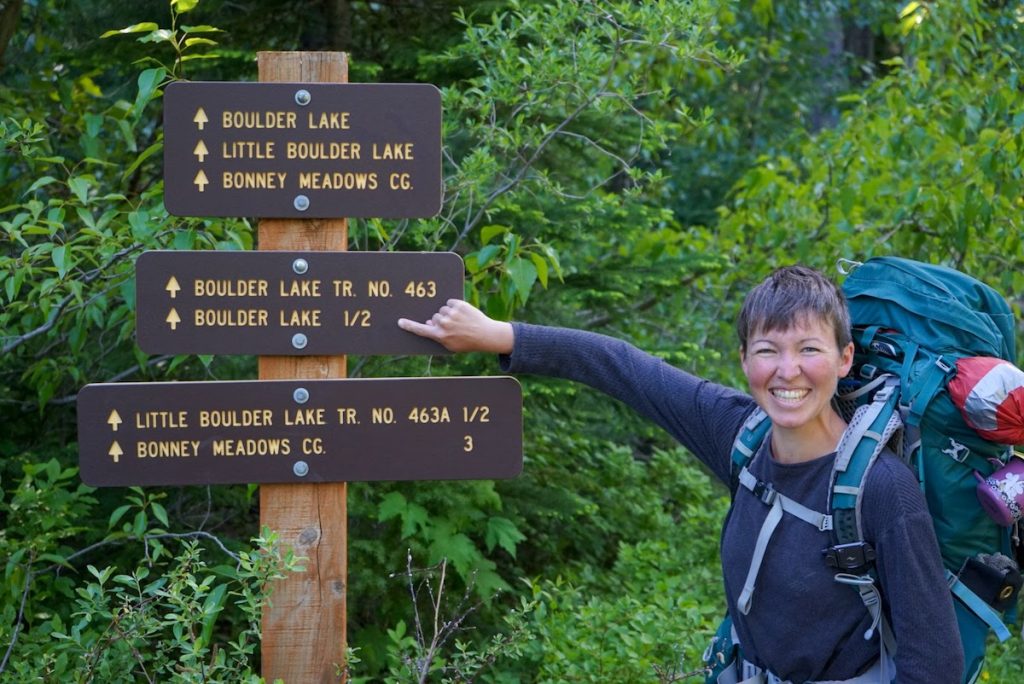 Hiking brought me to the trails, but these days I get to spend time outside for a number of different reasons, including a newfound love for trail running and my work as a conservation biologist. I intersperse spring training runs with snail surveys through damp leaf litter. Summer and early fall are spent in the alpine, counting butterflies and backpacking with friends and running along ridgelines. As the days shorten and my study species find refuge for the winter, I follow suit, returning to the office to analyze data and write reports, finding balance in shorter weekend forays in the snow and rain and hail.
Trail running has felt like coming home in a different way. The physical and mental endurance, the meditative movement, the confidence that builds, quietly. The obstacles to be overcome. It's like coming into a fuller version of myself, one that I didn't know existed. On my runs I look around and trip over my feet and still I try to greet everyone. Good morning, soft pika with your shrill little meeps. Hello, canyon wren with your spiraling song. There are roots to maneuver and rocks to climb over and miles to go and I play games, asking myself questions. Is there a view around that next bend? Can I find the first trilliums of the season? What is that ground squirrel eating? I stop for a snack and try to identify the plants around me. I seek out creatures that match my speed–hawks swooping on thermals when I'm feeling fast and graceful, purple ground beetles when I'm not. When I switch to hiking the plants come more fully into view. It's hard to botanize when you're sailing down a scree slope.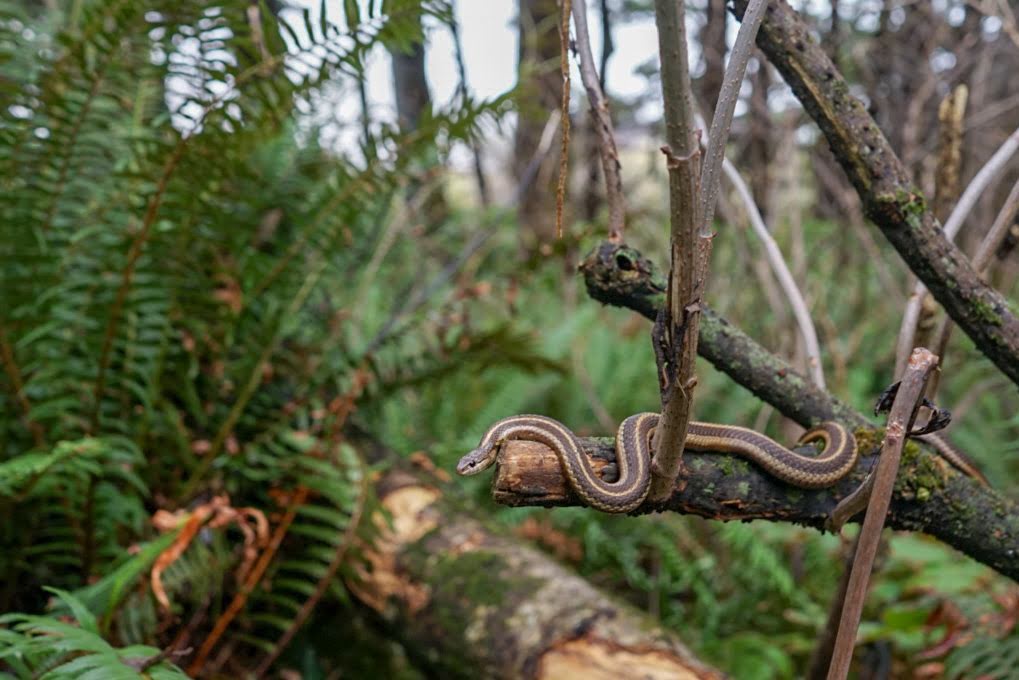 Maybe you play this game too, running quietly along sodden winter trails muted by leaf litter or snow, looking for animal prints and dreaming of spring. But if not, I encourage you to try it out. Learn a few plant names, maybe a bird or two. Say hello to that garter snake. Poke around in the bushes when you need a break and take advantage of new vantage points when you fall. As you travel the trails, see what you can connect to. Have fun with it. Be curious. Bear witness to the seasons, to things shifting and growing and dying and regenerating. Maybe you'll find yourself more at home.