For me, running has always been the way I have dealt with things.  Especially the things that are out of my control.  It is how I have dealt with grief, stress, and anxiety.  I am often heard saying, "I'll go run about it or let me run it out" when challenging things come my way or when dealing with a difficult situation.  I also run because I love it.  I love being outside in nature experiencing all the beauty our world has to offer.  Running fills my heart with many joys and is an outlet for fun for me just as it is for many others.  I also love the running community and how running brings people together. 
At the end of February and the beginning of March, I had an epic running adventure. It was a once and a lifetime opportunity to attend an all-women's running and writing retreat lead by author and ultra-runner Katie Arnold.  The retreat took place in beautiful Southern Utah. I met extraordinary women, who had their own reasons for being at the retreat and a journey to share.  Although we came from different backgrounds and places, we were all like-minded women, and being able to spend time together on those beautiful trails was an extraordinary experience. I feel fortunate to have had that opportunity. I feel especially fortunate because of all that has happened in our world since that time I spent running in Utah. 
Upon returning home from my adventure, things remained somewhat normal.  Yes, I knew to be extra cautious and continue to practice good hygiene habits but the world was still very much the same.  I continued running because I had two big races scheduled for early spring, The Big Sur International Marathon and The Cheyenne Mountain Ultra 10x5K.  However, as I continued to train the world around me changed and changed dramatically.  COVID-19 hit us and it hit us hard.  What our leaders originally talked about in light became a full-blown pandemic and our world became filled with uncertainties.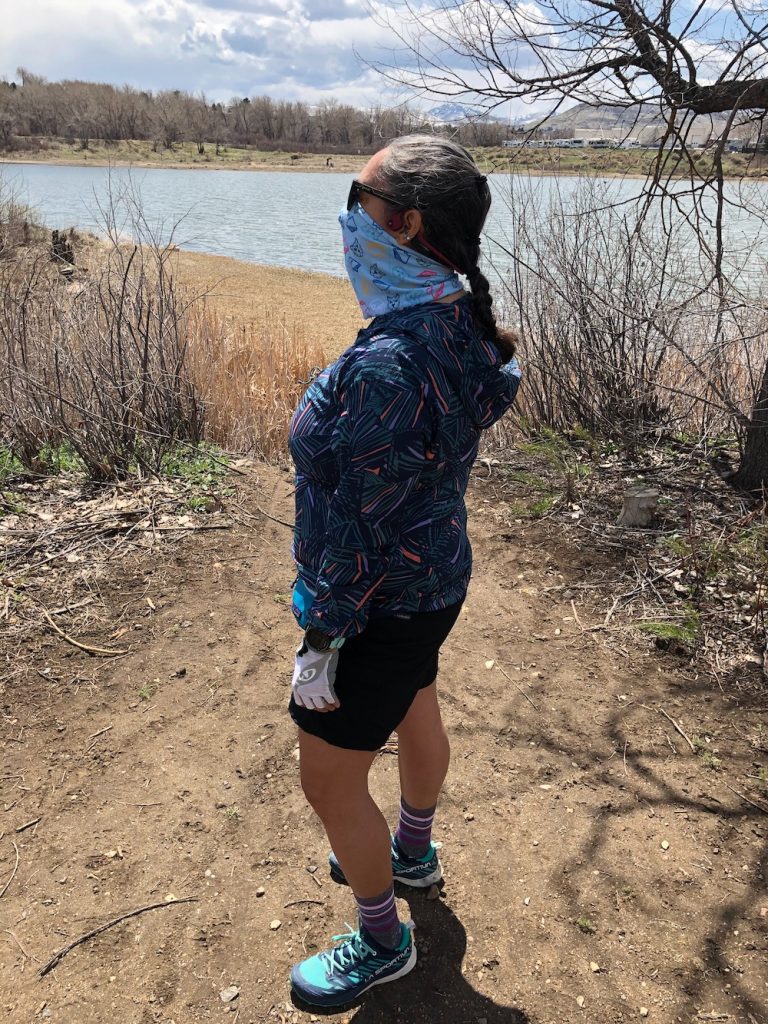 Running was helping me deal with the anxiety I was experiencing due to the uncertainty the pandemic was causing. One thing that changed for me was working remotely.  However, I know I am lucky because I can work remotely.  So many people have lost jobs due to COVID-19.  My heart breaks for those who find themselves unemployed.  To deal with the heartbreak I felt for those folks and people I know, I continued to run.  When my husband told me, he would not be receiving a paycheck and as a small business owner, he worried about the future of his company and its livelihood I ran even harder.  When we realized my mom would need to move into our home before relocating across the state until the pandemic and travel ban was over, I continued to run hard.  Even after my races were postponed or canceled, I ran. I ran with the weight of the world on my shoulders.  I ran so hard I became injured.
I knew I was injured when I developed a huge bump on my Achilles tendon after a six mile run I limped through.  Although, I did not want to seek treatment I knew I had to reach out to my doctor's office.  I have been fortunate as a runner and have always been injury-free.  Other than the scrapes, bruises, and scratches from falling on the trail. Although, I felt guilty emailing my doctor during this time I put that guilt aside and recognized that I needed to care for myself.  My doctor is a runner it is something we have always had in common. After reading my email, he diagnosed me with localized Achilles tendonitis and Haglund's deformity.  He told me that I needed to rest for 3 to 6 weeks and needed to ice and elevate. No running.  How was I going to survive this pandemic and the anxiety without running? How was I going to survive as an injured piece of shit?
Receiving this news with everything going on in the world and my life almost sent me into a depression. Although, compared to everything else in the world my running injury is minor. I have friends who lost jobs and friends worrying they could lose their small business. Friends worried about how they will homeschool children and still work. Due to all of this, I had many emotions and feelings I did not know how to deal with. One was a feeling of hopelessness. Feeling that I could not help anyone and wishing there was more I could do. Not to mention all the uncertainties the people I loved faced. It seemed very natural and easy to allow myself to slip into a state of depression. However, I knew that I could not stay in that state of depression. I had to try to find another activity to deal with anxiety, I had to find a way to be outside, I had to find a way to be positive, to go easy on myself and to look for silver linings.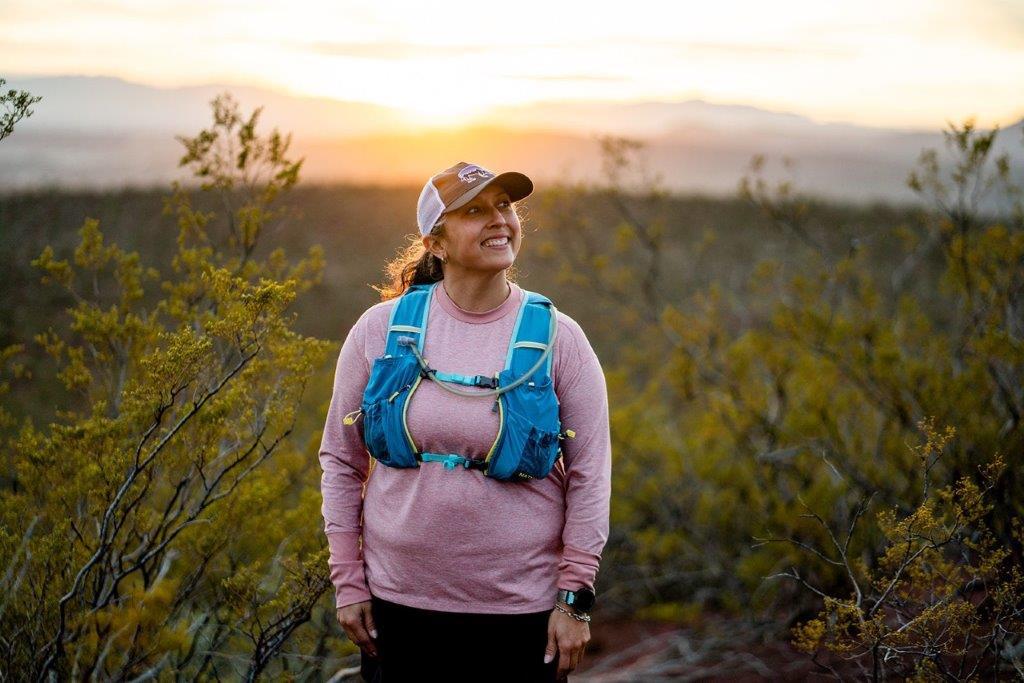 The first silver lining was a friend saying, "With races being postponed or canceled you have plenty of time to heal". Then when I reached out to my local run club via Facebook about my injury another positive thing happened. I received a ton of support from fellow runners. One of those being a runner with a medical background who has treated Achilles tendonitis. Someone that has been kind enough to share strength training exercises with me.  Having this support reminded me of what a wonderful community we have as runners. Another unseen benefit of this injury is that it forced me to practice yoga, walk, and dust off my bicycle. I learned I could get miles in on my bike, deal with anxiety, and let nature heal me. What was more important than riding was being outside and feeling the wind in my hair and the sun on my face, something I love about running. I started walking daily sometimes on my own or with my mom.  On these walks, I recognized how fortunate I am to live in my neighborhood. I have managed to find peace on the bike rides I have taken. Both the bike rides and walks allow me to enjoy views of the Colorado Mountains I love. Both serve as a reminder that I am okay even in the current state of our world.   
Finding peace and feeling okay does not mean that I am not scared.  As death tolls rise and the world remains full of uncertainties, I still feel scared and have anxiety.  When I see people not doing their part I find myself angry. Angry because I am doing everything I deem necessary to help flatten the curve. However, I am learning that for me to continue to find peace, I need to remember I cannot control other's actions, only my own. For me to keep my sanity I need to do what is right for me.  Right now, taking it easy on myself while injured.  Knowing that I can still deal with the uncertainties of this pandemic by enjoying a bike ride or walk (while wearing a BUFF as a facemask).  I appreciate this extra time with my mom before she moves.  Recognize that whatever happens with my husband's company we have each other. Together he and I have survived heartache, grief, the loss of parents, and through these tragedies; we have learned we can get through hard times.    
Right now, we all live in a world of uncertainty and many people are experiencing hard times. However, the only thing that matters is the people that we love and knowing that we are in this together.  We can only control our own actions when we cannot control anything else. We all need to find our own way to "run about it, walk about it, or just live about it".  During this time, we need to love more, laugh more, and appreciate all that we have. We need to cherish the memories of our experiences before our world shifted; one of those for me is the running retreat I experienced. At some point, all of this will end and although life will be different, we will still have a bright future.  I am looking forward to that.  In my immediate future, I am looking forward to running injury-free. Then when things are safe I am looking forward to returning to the office and seeing my colleagues, going out to dinner with family, and running with my run squad and club. However, until that happens we need to find gratitude in the things we still have. Be thankful for simple things like a virtual run or race, a laugh with a friend on a zoom, or experiencing nature.   This pandemic will end and when it does, we will have changed for the better.  We will not take the simple things in life for granted and we will have learned that we are stronger together.