We spend a lot of time talking about training, whether it's on the trails or in the gym. Training is a huge part of how we get better at what we do. However, if all we focus on is training, we'll never spend any time recovering and recovery is ESSENTIAL! We put our muscles through a lot as we push them to go faster and further, so we need to reward them with a bit of rest and recovery. While recovery is scientifically important I do prefer to look at it as a reward for both me and my muscles. They deserve it…right?!
While resting is part of the recovery process there are ways to add "active recovery" into your training regime.
First, let's chat about what "active recovery" is. By definition, it is the mix of being active and recovering, usually through low-impact and low-intensity activity. This includes your warm-up or cool-down run/walk, slow recovery runs, and stretching. If you want to take your recovery to the next level you'll need a few recovery tools, which is exactly what we're here to talk about. This review is about recovery tools that help with the myofascial release in your muscles.
Why do you need myofascial release? Let's break down what it is. Our bodies are held together with fascia, a thin connective tissue to help keep your muscles, joints, blood vessels, and more in place within your body. The fascia around your muscles is the "myofascia" and when you feel a "knot" in your muscles it is often the fascia around your muscles saying "Hey, I'm tired and need some TLC!". This is where myofascial release comes into play!
The recovery tools mentioned in this review are all myofascial release tools that you can use to help massage your muscles to give that fascia some much needed TLC. This review is set up to be an all-encompassing round up of the top recovery tools available. We'll break down the categories of recovery tools as well as provide some insight on a few of our favorite items in each category.
Foam Body Rollers
We've all seen foam rollers…in gyms, at trailheads, on living room floors. Chances are we've also watched people rolling about on foam body rollers while grimacing in pain, or we've been that person. There is no denying foam rolling out muscles can be painful, but that should not be the focus. Forcing pain onto already worked muscles can be more harmful than helpful. So, while foam rolling will hurt it should be that "good hurt" that comes with a good stretch or a refreshing shoulder massage, not the sharp or stabbing pain that feels like an injury waiting to happen.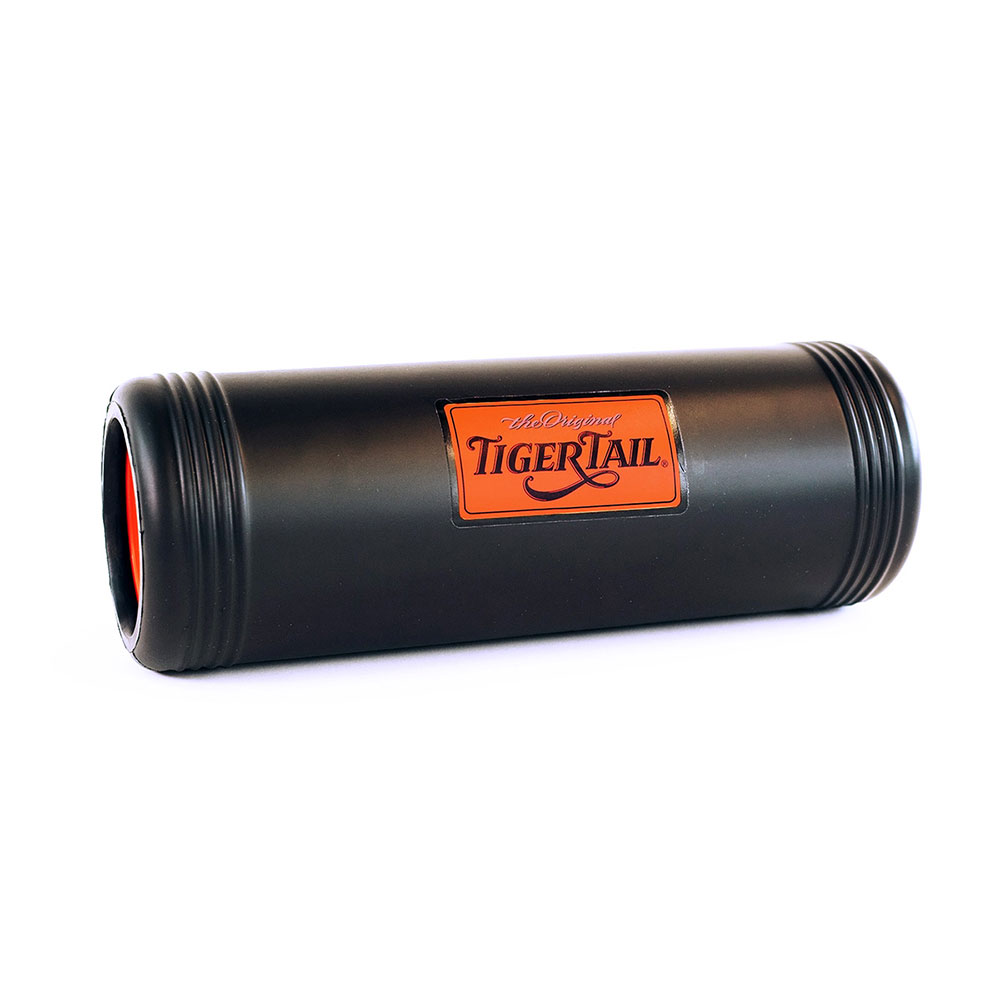 The Tiger Tail "Big One" Roller is made with a heavy-duty foam exterior with a hard plastic center. There are no added ridges or knobs on the exterior so you can roll about in any direction. The open center allows for a bit of gear storage, or it can hold your yoga mat in place. The Big One is a hard roller that will give your lower body and back a good massage. It is 15" long and very sturdy. 
Pro-Tec Athletic Travel Foam Roller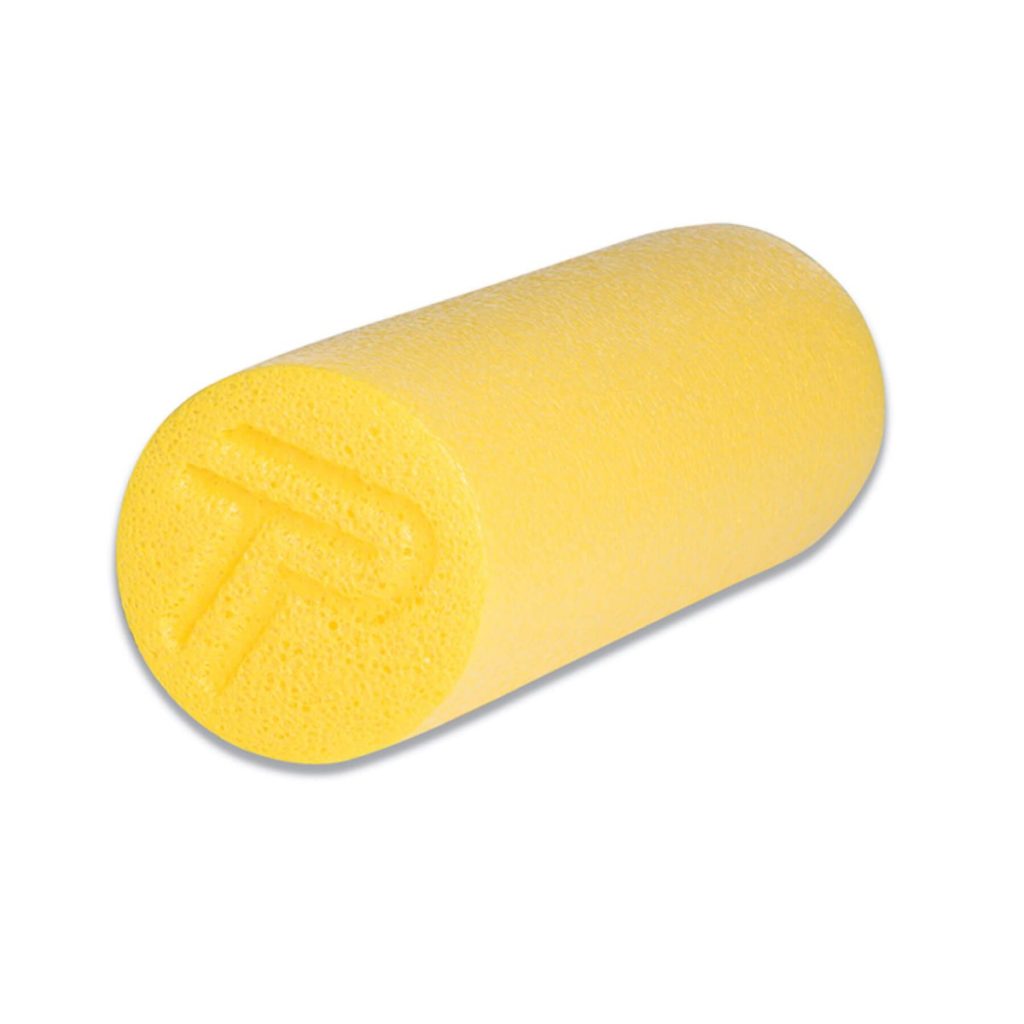 The Pro-Tec Athletic Travel Foam Roller is made of a polyethylene foam without an open center. This is the more traditional look of the foam roller but don't let this fool you into thinking they're old school. This style of foam roller has stuck around for a reason — it is versatile, easy to pack and lightweight. This makes the aptly named Travel Foam Roller a great choice for on-the-go adventures. It is 12" long and offers a bit of give which helps keep the massage less aggressive.
Roll Recovery R4 Body Roller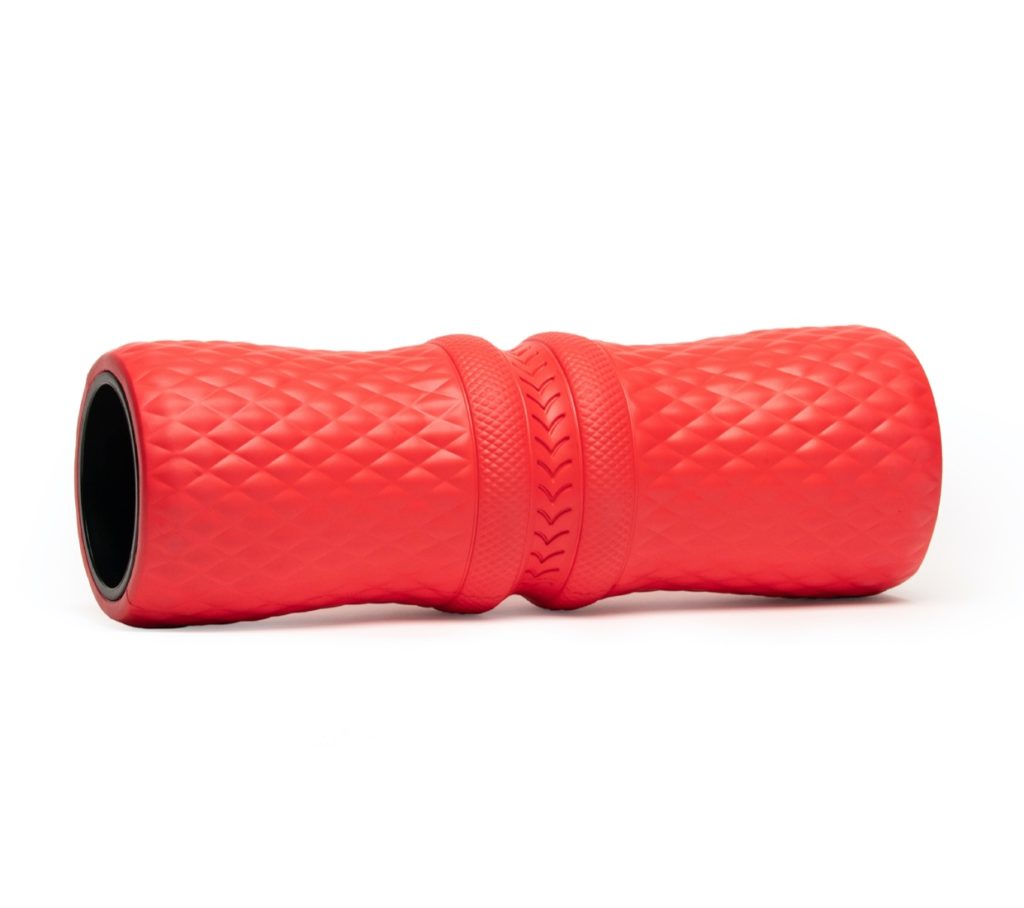 The Roll Recovery R4 Body Roller is made of a high-density EVA foam around a plastic cylinder that has midway support [worth noting as it does affect how you can use this roller to stash gear!]. The exterior has a textured surface with a spine alignment groove down the center. This groove is multi-purpose. It allows you to get a good massage on the muscles along your back as well as fine-tune the massage of your hamstrings and quads. It is 18" long and very durable.
Stick Massage Roller
The stick massage roller, or just "stick", works similar to a foam roller but with the force of the self-massage coming from your hands rather than gravity. This allows you to use the stick without awkwardly rolling around on the ground but it also limits what you can massage. A stick massage roller is ideal for really getting into the muscles of your calves, shins, and thighs.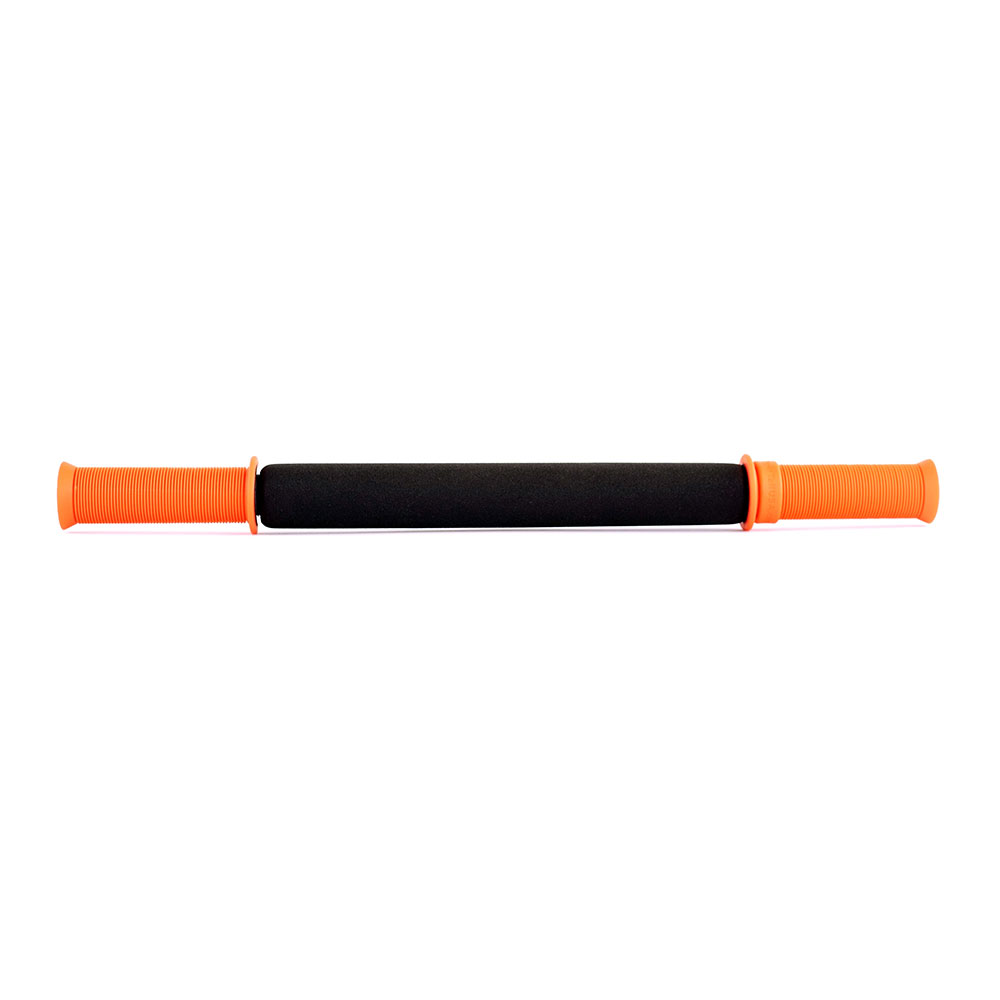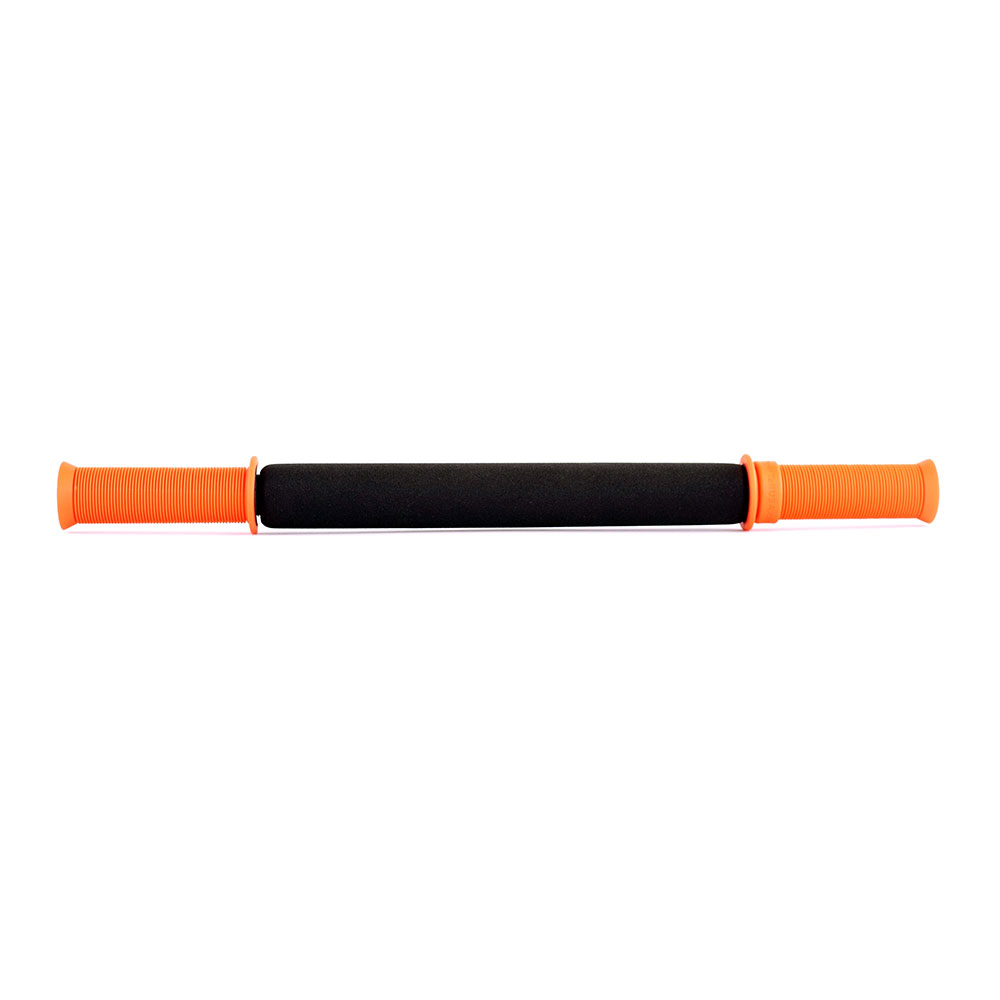 The Tiger Tail Classic 18" Stick has a soft foam along the rolling surface with sweat-resistant grips on the handles. This allows you to move the stick around as you massage without worrying about snagging leg hair or pinching your skin. There is the concern of this foam absorbing some post-run stink after extended use [although it is technically a non-absorbent material], but the stick is washable with soap and water so get dirty and release that fascia! It is 18" long and is durable without flex.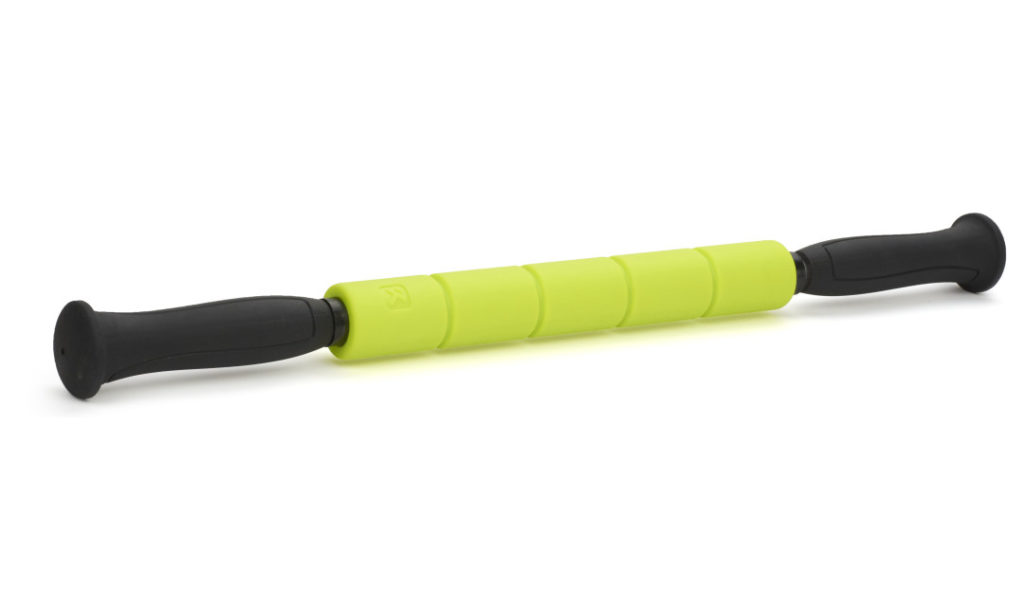 The Trigger point STK Grip Muscle Roller has a single layer of AcuGRIP material and ergonomically shaped handles so there's no excuse to stop rolling early due to your hands getting tired. The ridges along the rolling surface give you a bit more of a massage without truly attacking your skin or muscles. It is 18" long and has a bit of flex while staying durable.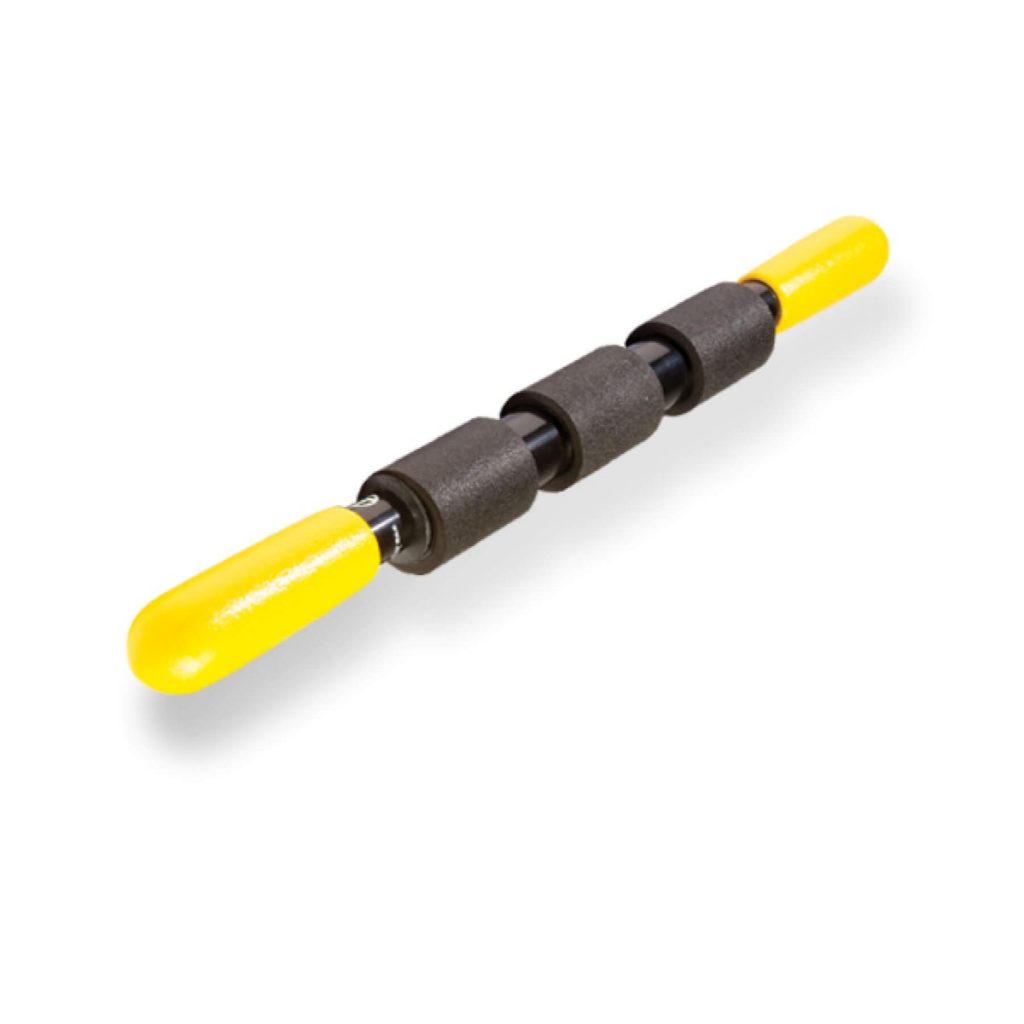 The Pro-Tec Athletic Travel Size Massage Stick has two types of material on the massage surface. There are the three vynafoam sections that offer a bit of cushion as they sink into your muscles with the hard plastic of the stick between them. This allows you to seek out a singular trigger point without attacking the nearby muscular structure. It is 12" long and sturdy without flex.
Massage Balls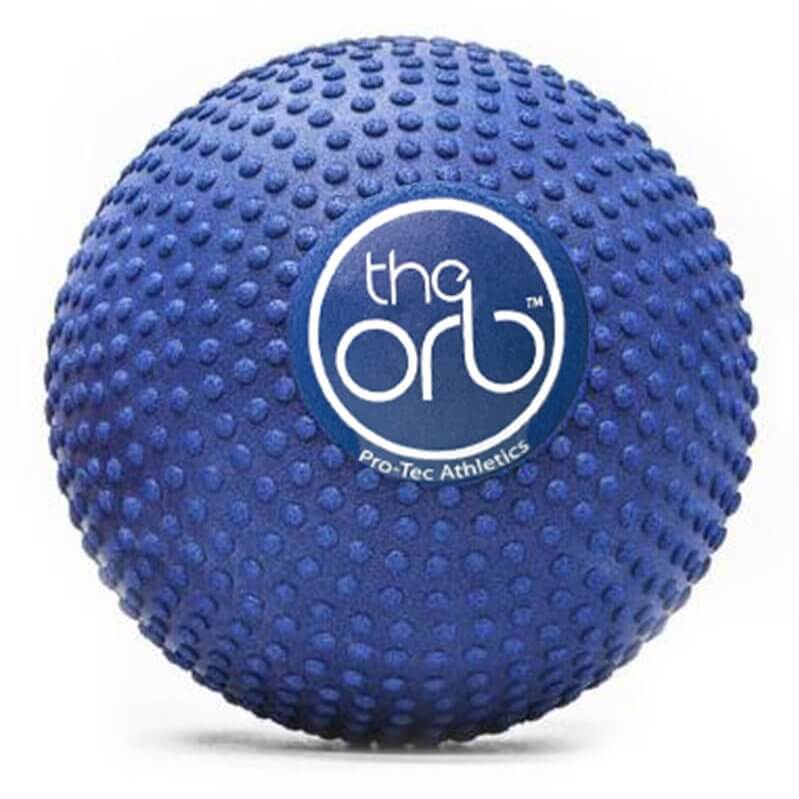 The Pro-Tec Athletic Orb is a 5" deep tissue massage ball created with EVA foam to provide a firm massage. The Orb does have small knobs on it but they are quite small and help the massage rather than intensify it. This massage ball is large enough to be used like a foam roller making it a great substitute for travel or on-the-go adventure as it doesn't take up much space to pack.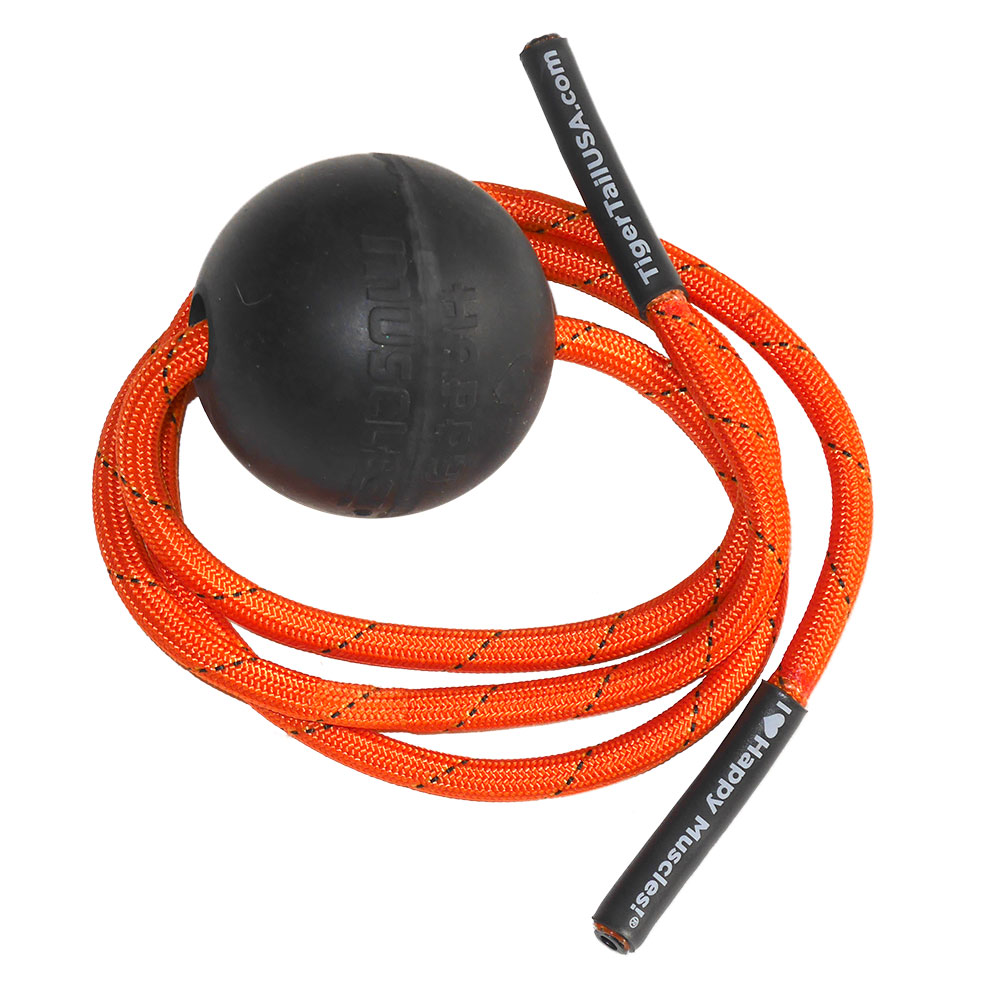 The Tiger Tail Tiger Ball 2.6 Massage-On-A-Rope is the combination of a 2.6" massage ball made of rubber attached to a corded rope. The rubber ball slides along the rope. This allows you to position the ball on a trigger point and use the rope to keep it in place while you massage it out. The rubber ball has just enough squish to allow a deep massage without creating stabbing pain while the rope attachment allows you to adjust the pressure without having the ball roll away.
Massage Gun
In recent years massage guns have become more popular as a way to really work out muscles without putting in too much effort. This is great because the massage gun can do a lot of massaging in a short period of time and it feels great. However, with a massage gun, you lose a bit of control over the lighter touch of massage so a massage gun may not be your best go-to for very sore muscles.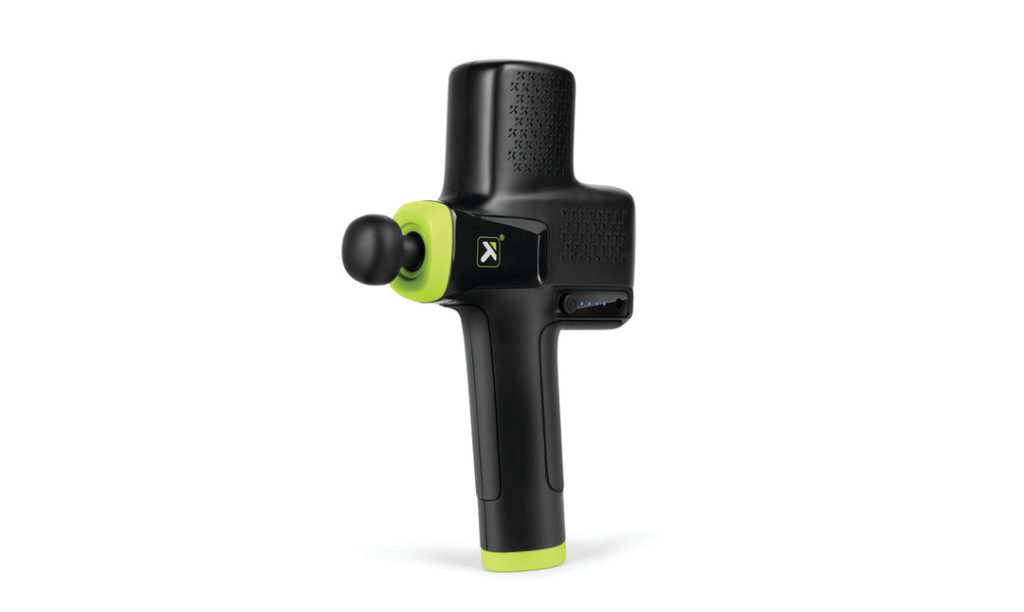 The Trigger Point Impact Massage Gun uses percussion to massage muscles at one of four speeds. The end of the massage gun has a rubbery plastic coating that appears to be washable and does help the tool stay in place when it is bouncing against your leg. It runs quietly [although it's just noisy enough to freak our cat out!] on all four settings. The lowest setting is plenty to get a good massage into sore muscles. This is designed for pre/post-workout but you may want to ease into it after a big workout as it does pack a punch.
Foot Massage Tools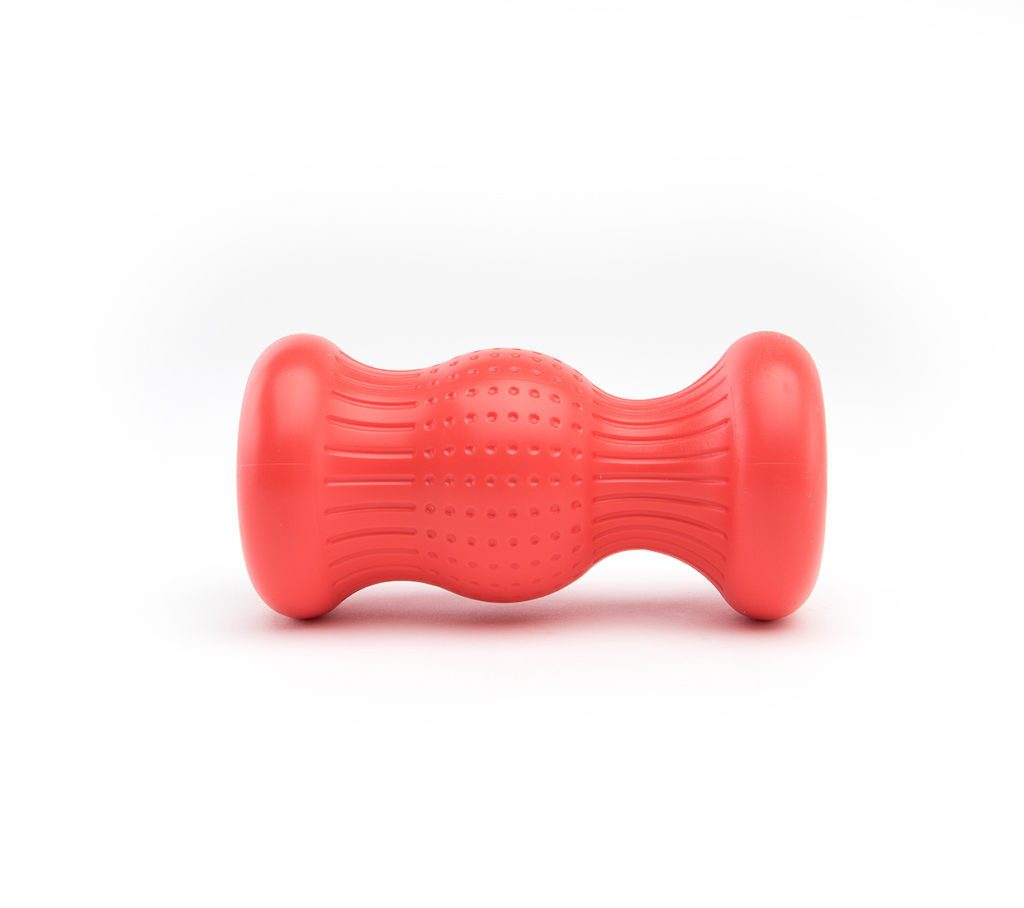 The Roll Recovery R3 Orthopedic Foot Roller is designed with a unique shape that allows it to massage all sides of your foot when worked from different angles. It is especially useful for massaging the areas prone to plantar fasciitis as well as the often neglected sides of your feet. It is very firm [more like a softball than lacrosse ball] so you do need to work into the massage with time. It is 5.5" long and very durable.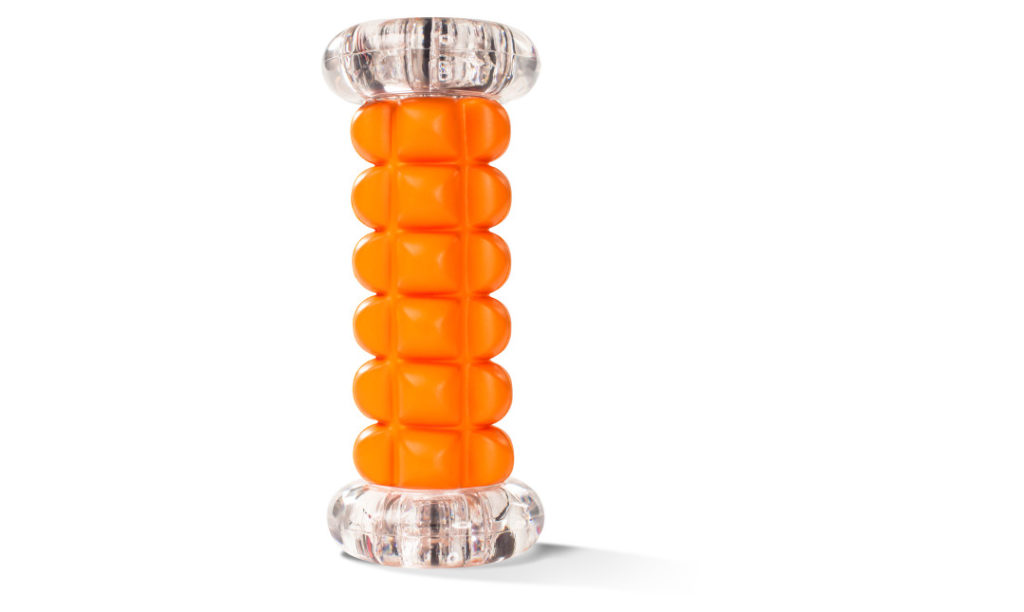 The Trigger Point Nano Foot Roller is essentially a stick massage roller…for your foot. It has hard plastic ends that help you roll the knobs across the bottom of your foot. It is designed to imitate the feeling of a massage therapist working the sole of your foot, which means it can be weirdly ticklish. However, the compressed foam that makes up the roller has enough flex to allow you to massage through the twitchy tickles. It is 5" long and durable with a bit of flex. It is also available in an extra firm option: Nano X Foot Roller.
Bonus Recovery Tools
We haven't even begun to touch the details of every recovery option out there…so there are few more items I think deserve a mention in this recovery tool review. The items reviewed below are very helpful and functional items that just didn't fit into one of the categories above because they are just too darn unique.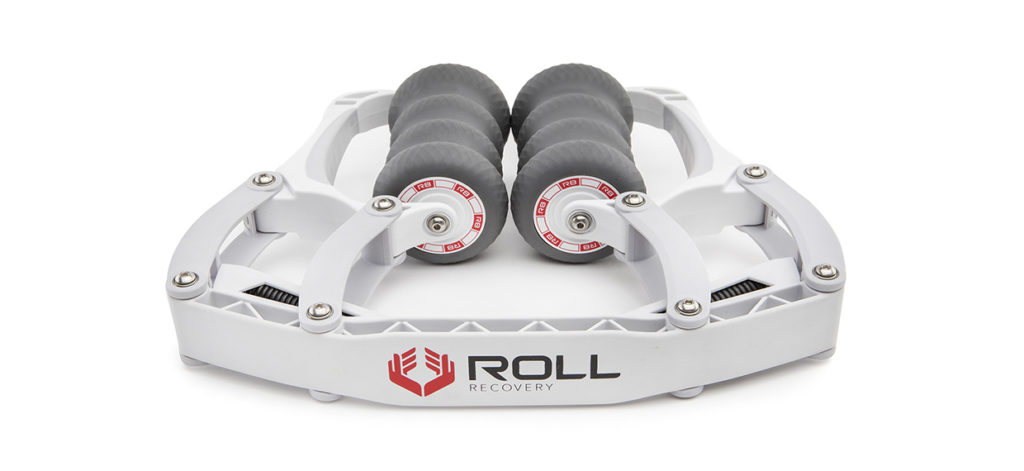 The Roll Recovery R8 Massage Roller brings together the features of a foam roller and a stick roller into one device that uses springs to help with the deeper massages. At first glance, it may look a little complicated to use but all you need to do is pull it open, slide your aching limb between the rollers and use the handles to control the depth of the massage. Out of the box this massage roller may require some counter strength to keep the pressure manageable, it has a strong grip. Once you've used it for a few weeks it becomes a self-sufficient massage roller where all you need to do is direct the pressure. It's a great tool to have if you're mid-adventure [well, maybe mid-race when your crew can hand it over, not sure I'd make room for this in my pack to use mid-adventure]. When your body is too tired to hold your weight over a foam roller or you're too preoccupied with eating to use a stick roller this is a great option as it allows someone else to help you get that muscle massage going.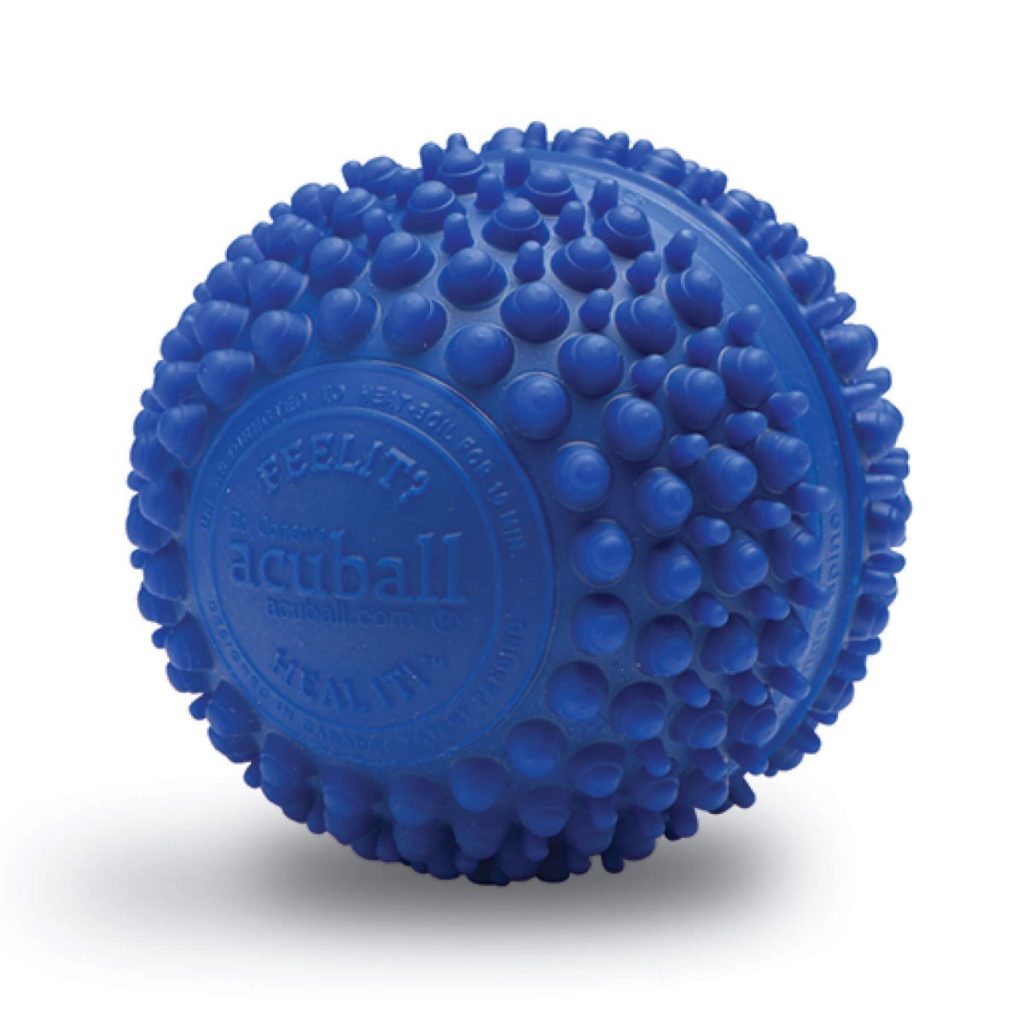 The Pro-Tec Athletic AcuBall brings multiple features together to create a small package capable of making a big difference. It is heatable, meaning just 60 seconds in a microwave gets you a safely warmed up massage ball to use on your back, legs, or feet. We don't always have a microwave readily available so it is a big perk that this AcuBall can be used without adding heat. It is a sturdy massage ball with firm knobs that will provide a deep tissue massage with or without heat. It is 3.5 inches in diameter and a flexible firm. It is a bit heavy so you may want to opt for a Spiky Ball if you're looking for a similarly shaped massage ball to use trail-side.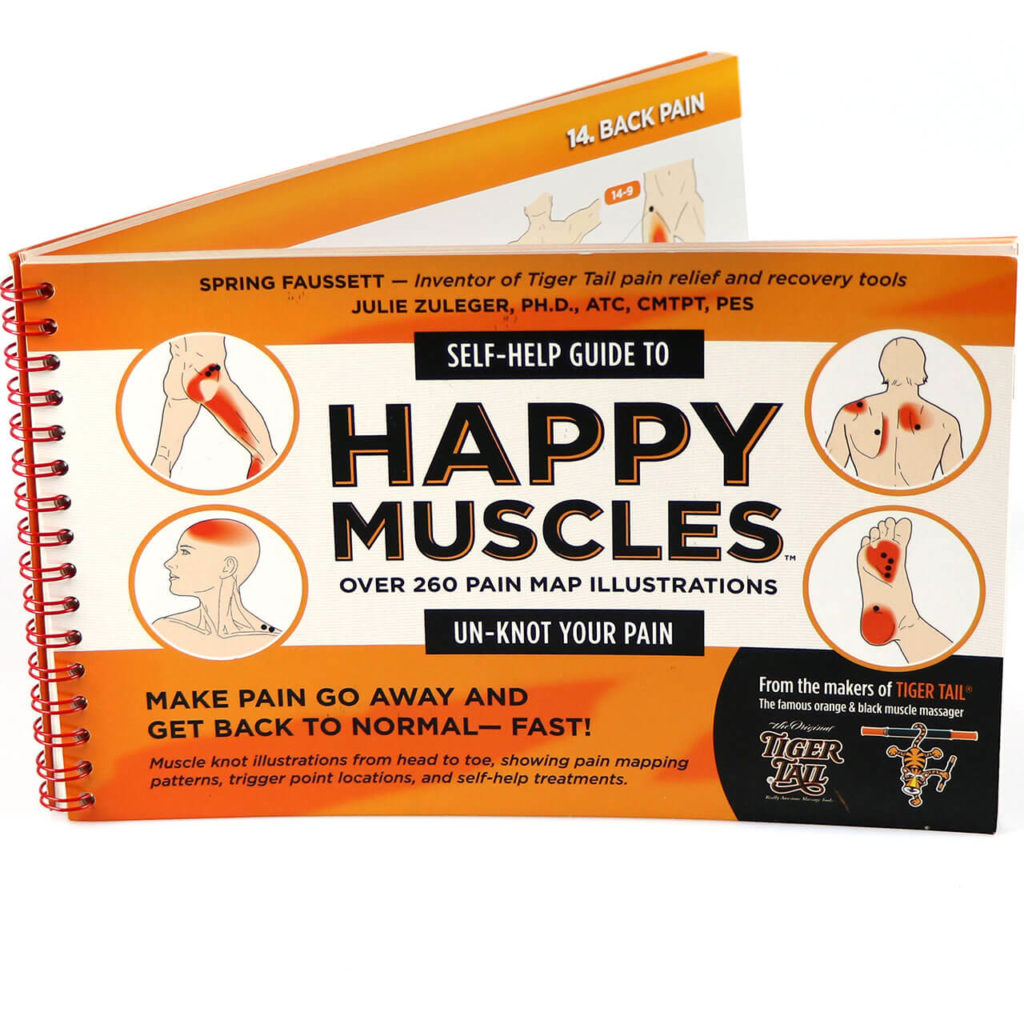 The Tiger Tail Happy Muscles Book is an invaluable addition to any runner's or adventurer's gear stash. It technically is not gear but it will tell you how to use the gear you have to help prevent and recover from injuries. It is a laminated 84-page book that explains what trigger points are and how to treat the trigger point rather than the referred pain to mitigate so many potential problems. The Happy Muscles book also provides detailed information on how to use the various Tiger Tail recovery tools [although it is incredibly useful for the trigger point/referred pain diagrams alone!]. I also own the Trigger Point Therapy Workbook, a textbook on trigger points and referred pain…this little Happy Muscles book pulls all that information into a smaller, more durable book you can take with you. Definitely worth snagging just to have on hand when you notice a new niggle.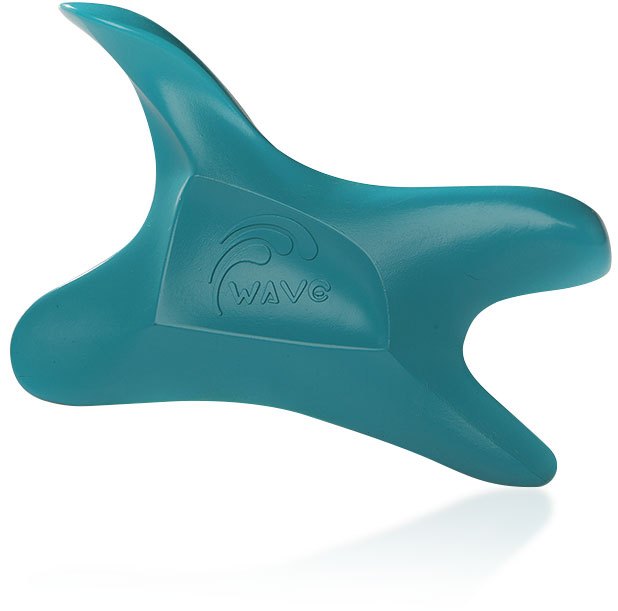 The Wave Tool is a small, hard plastic tool that is creatively designed to provide various angles and points of pressure when working on a trigger point. This tool does not focus on overall muscle massage so much as it focuses on working a very specific point. It can also be used for muscle scraping, a recovery technique I have very limited experience with. I have used the Wave Tool a few times over the past weeks but have not had a specific trigger point to work on, so I have not been able to use it to its full capacity. That said, it is quite useful to use on your feet, especially if you're a little too ticklish to use a massage ball without squirming.