Denver's 5280 Magazine interviewed Joseph Gray in November of 2019 and the subject of the interview was regarding more diversity on the mountain.  For those of you who do not know who Joseph Gray is he is a Black American trail runner who is a fierce competitor and a seven-time recipient of the U.S. Mountain Runner of the Year award.  The reason why I bring up Joseph Gray is that the message he has been promoting is something that resonates with me and I am sure it resonates with others especially now.  
The everyday notion of diversity is how human beings vary from one another.  Gender, class, race, age, sexuality, and nationality are prime examples.   Now, I know talking about diversity when it comes to race can make people uncomfortable.  However, the truth of the matter is that it is something that we need to discuss. Recent events in our world have shown us that now is the time to talk about race and to learn from one another in order to end racial inequality, celebrate diversity, and make positive changes. In the articles that I have read regarding these issues, especially when Mr. Gray brings it up I have seen others criticize him for bringing up race.  I have read comments that said things like "you're making race the issue".  Perhaps that comment is coming from someone that has never experienced any type of discrimination based on race. Right now, race is the issue. We, as a trail running community, need to recognize the lack of diversity that exists on the trail and we need to start talking about it. We need to make room for a conversation about diversity on the trails, we need others to feel comfortable having this conversation, and we need to have this conversation with an open mind.  Recognizing that based on our race, gender, sexuality or nationality we have all had different experiences in life and on the trail.     
One thing I want to say is that, we all see color.  As a woman of color, I have always struggled with statements like "I'm colorblind or I don't see color".  I have struggled with these statements because if you do not see color then you cannot see me. My race and my ethnicity is part of my core being.  Race has shaped and defined my experiences and me. I am very proud of my race and ethnicity just as many others are. The goal as a running community and as humans should be I see you and I see your color and I will try to understand your experiences are different than mine based on that.   All of us at some point in our life have struggled or experienced tragedy and hardship it is just recognizing that our experiences are different and race is one of the reasons why.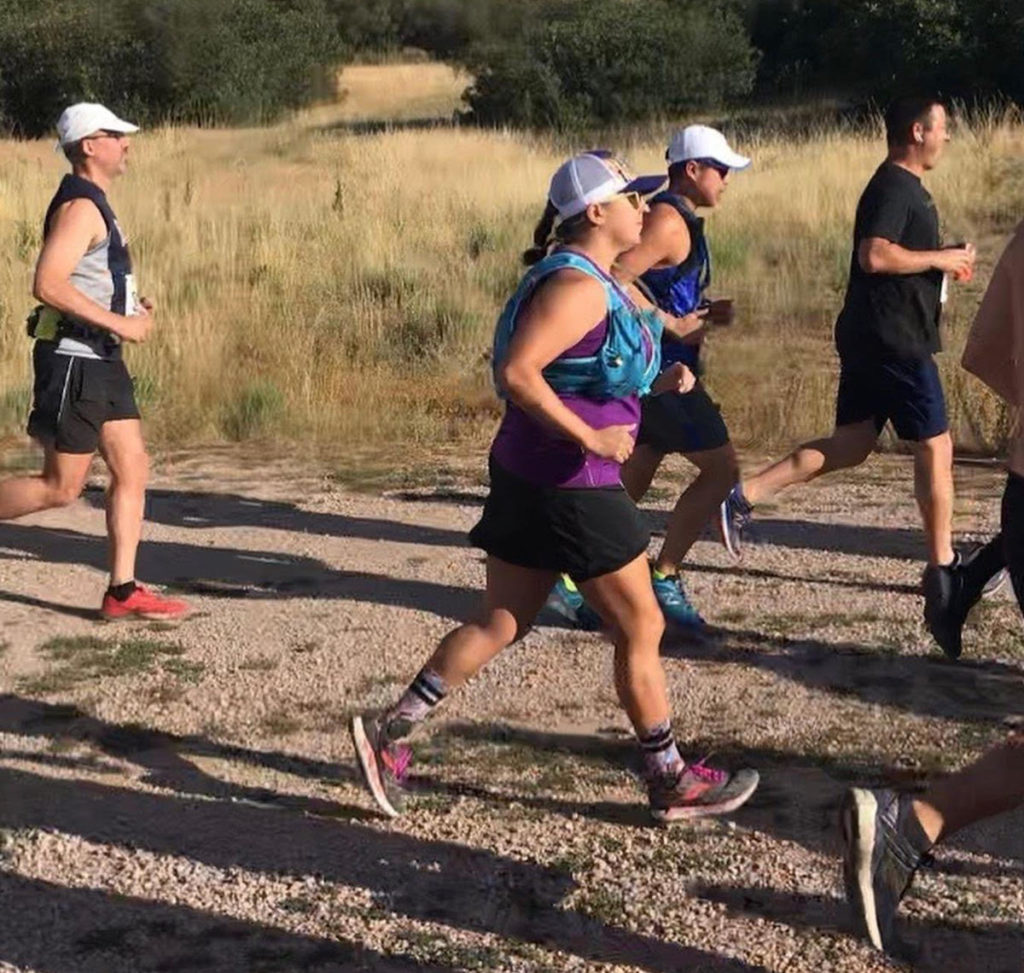 For me, as a LatinX, when I have been at trail races I have noticed not only are there fewer women but also there is a lack of racial and ethnic diversity.  When I am on my own running the trail, I always notice the lack of racial-ethnic diversity. I would like to see this change. I happen to live in Colorado, where the Hispanic population is the eighth largest in the nation and our community should have more representation on the trail but not just our community all communities of color. 
Recently, at my local running store (Berkeley Park Running Company), I learned of a group called Trailtinos. The goal of this group is to promote Latinos, Black, Indigenous, and other People of Color on the trails. When I learned of this group I was happy to learn of other likeminded individuals who were coming up with a solution to promote trail running and diversity. Trail Sisters has running groups nation-wide and I know other states have road-running groups that are specific to people of color.  I think the more trail running groups that are promoting diversity is a step in the right direction to help get more diversity on the trail.  Enlisting the help of local running stores to promote these groups is a great way to spread the word that these groups exist, and groups like Trailtinos are an important piece to the conversation about making trails more diverse and inclusive.  
However, there is another piece of the conversation about making the trails more diverse and inclusive and this is how do we give people access to the trails.  Many people may not have access to the trails and might not even know trail running exists. I was one of those people for years.  I came across trail running by registering for a race that was part road and trail.  If I never had done that race, I may not have ever learned of trail running.  After that race, I took a course from Life 2 Short Fitness to learn more about trail running and trail safety.  I lucked out and had fellow Trail Sister, Kriste Peoples as a coach.  I learned a lot from her and felt very inspired by her. She is a Black woman who loves trail running and nature.  Kriste also talks about trail running and inclusion.  However, not everyone who runs signs up to run races.  Not everyone who runs has easy access to the trails.  How do we as a trail running community get more people of color to the trails? Not only that but how do we also make sure people of color feel a sense of safety on the trails? Questions that we as a trail running community should start talking about and working together for a solution.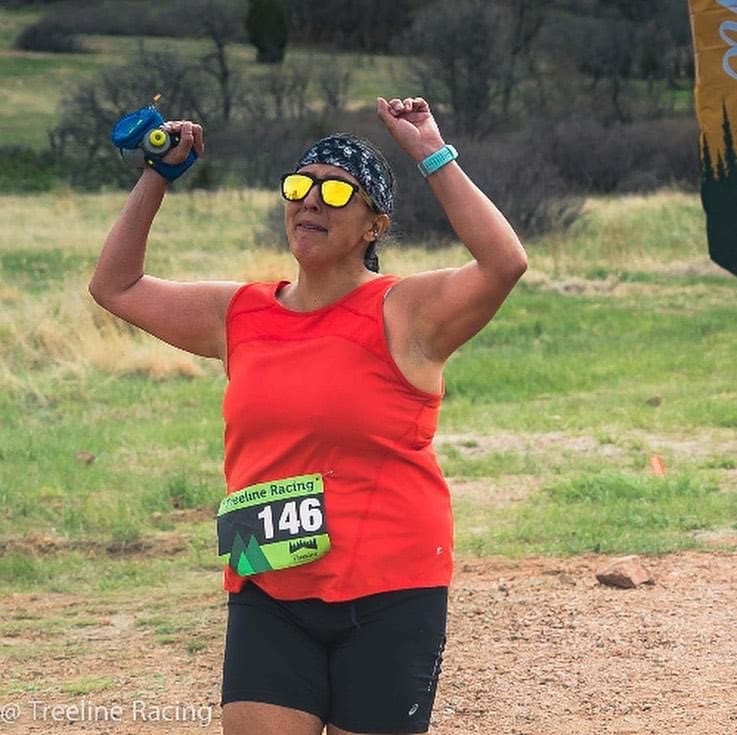 We need more voices talking about diversity and inclusion on the trail. More voices like Kriste Peoples and Joseph Gray willing to talk about their experiences. Although I am a person of color, I have different experiences than other people of color and I too need to listen and learn. We all do. We need to hear the truth about what's it is like to be a person of color on the trail.  Right now as we look at ways we can change systemic racism in the world we have to be open to the fact that racism happens on the trail just like anywhere else.  This is not a time to be defensive, but to understand and listen to the voices sharing their stories and experiences. Even a voice like mine. I am a woman of color who has experienced my own share of racial inequality and racism.  I am a female LatinX runner that is a middle and sometimes back of the packer.  I will never win a race nor will I ever receive sponsorship.  However, if a LatinX like me can hit the trails and run free and wild I only hope it can help inspire others and inspire more racial-ethnic diversity on the trail.
My hope is that the more diverse our trail running community becomes the more we inspire future girls and boys of all races to join us on the trails.  Trail running is so important for mental and physical health.  On the trails, we learn freedom and the beauty that comes with that freedom.  All human beings should have the opportunity to experience the pure joy you get from running or hiking the trails with the sun shining bright and the mountains as views. The beauty of being outdoors and discovering nature is a conversation that we should all have regardless of gender, class, race, age, sexuality, and nationality.