Let's dig into recovery, specifically recovery footwear and recovery sandals. Are they necessary? Well, that's up for debate…but I think it is a fair bet your feet will be stoked to slide out of your sweaty running shoes or hiking boots and into a pair of comfortable, airy sandals after your run or hike. You don't need a scientific study to tell you that your feet relish the opportunity to spread out and dry out. This is why we're taking a not-so-scientific look at some of the top recovery sandals on the market today.
The recovery sandals reviewed below have been used for their intended purpose of post-run and post-adventure recovery as well as random outings such as short dog walks, runs to the post office and quick stints of yard work. Those non-recovery moments were definitely taken into consideration as my body was not exhausted and allowed me to make more analytical reviewing [but not scientific since I've already deemed this a not-so-scientific review!].
Before we jump into the details of the sandals, be aware that the sizing of sandals is different from the sizing of your trail running shoes. You'll notice I reference "dress shoe" sizing multiple times. I don't wear dress shoes often, but when I do they are about 1.5 sizes *smaller* than my trail running shoes. Maybe this is a normal thing for running shoes vs dress shoes…or maybe I just really like having a lot of wiggle room in my running shoes. Either way, if you have a similar discrepancy between your running shoes and dress shoes you'll definitely want to size your recovery sandals around the size of your dress shoes!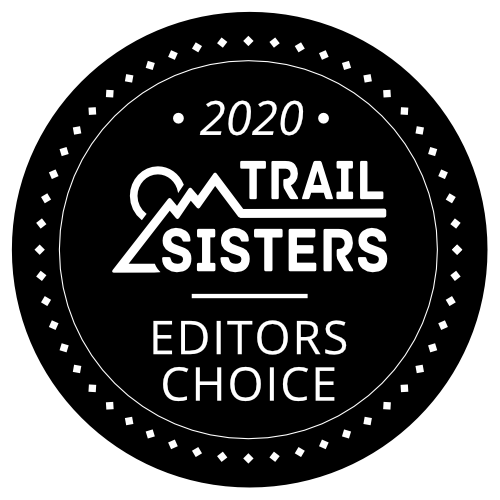 All OOFOS sandals are created with OOfoam, a proprietary material designed to absorb the impact of your steps. This cushioning will help your ankles, knees and hips recover from a long run or epic adventure. The OOahh Luxe Slide allows you to take advantage of squishiness of the OOfoam with or without your socks. They offer good arch support and an overall comfortable feel. The OOFOS are lightweight and while a bit bulky to pack *in* your bag they're a great option to have available to slide into around camp or post-adventure.
What We Loved: Not only are these slides cushy and comfortable…they're machine washable! Anyone who's been around post-run/race feet knows this is a very valuable feature!
What We Would Change: Honestly, the ratio between the length of the sole to the height of the toe strap seems off. In other words, the OOFOS Luxe Slide fits from toe to heel but I struggle to get my toes under the slide strap comfortably. At the very least this may mean my feet may prefer the OOahh Sport Flex Slide with an adjustable toe strap.
Fit + Feel: The OOFOS slides seem to size a bit large, especially if you're sizing off your "comfy" trail running shoes size. I wear a 10-10.5 in trail running shoes but am most comfortable in an OOFOS size 9…the same size as my "dress shoes". The OOahh Luxe Slide offer a lot of comfortable cushion and your feet will appreciate the squishy sandals when you come off the trail.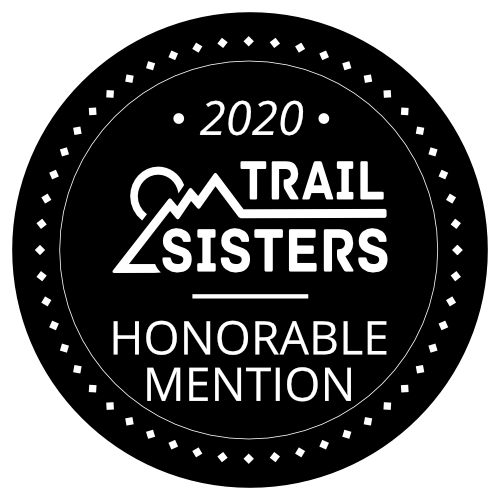 Xero Shoes offer up the exact opposite of a lot of cushion. They are minimalist in their design and offer a zero drop sandal with limited support throughout. At first glance this may not seem like an ideal recovery sandal, but it is, especially if you're looking to encourage foot strength. The Z-Trail sandals have the thickest sole currently available in Xero sandals, measuring at 10mm. This provides a fair bit of protection against the ground below your feet while still letting your feet stretch and flex after a big trail-venture.
What We Loved: The soles of the Z-Trail sandals have a defined and durable tread that helps make them an all around go-to sandal as they hold up to the terrain, even if you're just trekking from a finish line to the car or around camp. They're also incredibly lightweight and if you get them in black they're a great option for travel as they can be dressed up a bit for time in town.
What We Would Change: The Z-Trail sandals take a bit of time to break in and in the first few times of wearing them I felt like I was always adjusting the straps to find the sweet spot. Also, if you're not used to minimalist shoes you may want to ease your way into these.
Fit + Feel: You'll definitely want to use the sizing chart available on the Xero Shoes website as I sized down from a 10.5 trail running shoe to a W8 Z-Trail sandal, a sizing tweak I've found to be consistent throughout the Xero trail sandals including the Z-Trek. As for the feel of these sandals, if you're used to minimalist shoes you'll likely love these, for recovery and beyond.
The ORA Recovery Flip sandals put the recognizable HOKA sole to use beyond the trails in this recovery sandal. They utilize the oversized midsole and MetaRocker to create an extremely cushioned yet supported sole in this sandal. When pairing this supportive cushion technology with the design in the footbed you get a bit of a massage with each step while wearing the ORA Recovery Slide.
What We Loved: The sole of the ORA Recovery Flip is sturdy and feels like it will withstand many, many post-adventure bouts of recovery. It feels less like a cloud and more like constructive support, something beat up ultra feet definitely need!
What We Would Change: The strap between your toes is unforgiving and feels too stiff to be capable of becoming comfortable with time. It's bearable if you're not walking much, but it will almost certainly lead to blisters with any long term wear without toe socks [yea, yea, socks and sandals, but we runners have our own sense of style, tyvm]. That said, the same supportive cushion is available in the ORA Recovery Slide…a great option that avoids the between toe strap.
Fit + Feel: The size of the ORA Recovery Flip is true to size…if you use your "dress shoe" size when ordering. In other words, I'm a size 10.5 in trail running shoes and size 9 in dress shoes so I opted for a size 9 in the ORA Recovery Flip and it was a good fit.
The Chillos Slide is a new, lightweight take on the traditional Chacos sandal. It uses the LUVSEAT technology to create a supportive arch while the blown-EVA material makes it a lightweight sandal that also floats. The top straps are in an adjustable z-strap pattern that allows you to adjust the fit to your foot. If you're already a Chacos convert you will definitely need to add these to your collection.
What We Loved: They are much more lightweight than the more classic Chacos sandal, making them an ideal option to carry along to have at camp post-adventure. They also come in a variety of bright colors.
What We Would Change: The sole of the sandals does not offer very much grip, something I immediately noticed when walking on a rain dampened deck. The top strap does offer some adjustment but if you have narrow feet it may not be enough, you'll still have a lot of slippage.
Fit + Feel: They fit true to size if you're sizing by "dress shoes" which is about a full size to a size and a half smaller than my trail running shoe. I wear a size 10-10.5 in most trail running shoes but a size 9 in the Chacos Chillos. As far as the feel of the sandal, they are comfortable and soft but with the extra slippage of the top strap I always felt a bit like I was clip-clopping around in them.
The Telic Energy Flip Flop is made with a Novalon material that provides a soft, supportive cushion as well as a "bounce back" squish with each step. This material is also designed to help distribute your weight across your feet and utilizes your body heat to conform to your foot in the moment. Telic also has a Recharge Slide for those of us who prefer to keep our socks on post-adventure.
What We Loved: Overall, the Telic Energy Flip Flop is most like a traditional flip flop which means you can slip them on and go…no learning curve needed to adjust to an extra thick sole [tripped hazard!] or minimalist thin sole [need to build foot strength]. The strap between your toes is also soft and malleable enough to be comfortable right out of the box.
What We Would Change: You will definitely hear the "flip flop" sound that this style of shoe is named after! Also, if your feet are really sweaty or wet when you put these shoes on you may notice a bit of a slip-n-slide at the heel [I noticed it coming out of a hot tub, but not with the basic post-run foot sweat].
Fit + Feel: When adjusting for "dress shoe" size the Energy Flip Flop does fit true to size — as a size 10-10.5 in running shoes I wear a size 9 in dress shoes and the size 9 Energy Flip Flop fits well. In terms of the overall feel of these sandals, they are very comfortable right out of the box and did provide the supportive cushion as advertised.