Even on a good day, I can feel self-conscious about my pace. I tend to identify as a "jogger" for fear that the term "runner" would be an inaccurate portrayal of my ability. As for any sport, there is inevitably a gradient in the ability of participants. I don't like the connotation of the word "slow," but I am certainly on that side of the running-speed spectrum. When seeing the times on my friends' Strava accounts gets me down, I remind myself that there are perks of being a back-of-the-pack runner. This applies to those of us that are "full-time" lower-speed runners as well as you speedsters that kick it into low-gear to join us on occasion.
We are grateful to be outside (and be together).
In August I joined a group of women at the Trail Sisters Retreat in Boulder for some socially distanced trail running. I worried I might be "too slow" to keep up with people who are "real runners," but pushed down my self-doubt when I saw in the description that this was an event for all abilities and speeds. Once at the retreat, Trail Sisters founder Gina further soothed my anxiety with her "no-drop" policy, meaning we would all stay together for runs. Gina explained that she would pilot the more up-tempo group and that her co-leader Sarah would accompany the "caboose" group. This way there was coverage throughout the pace spectrum.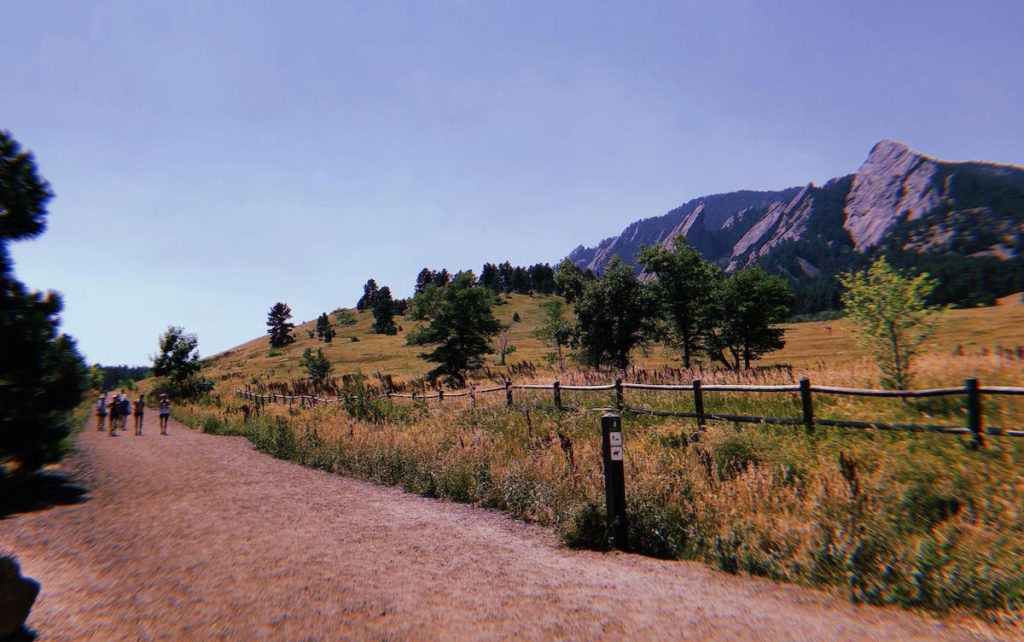 On the first evening, we went for a shorter "shake out" run on the Boulder Creek Path. At first, it seemed that my pace was comparable and I was moving with the pack. Gradually, a divide grew between us and the rest of the group; leaving just Sarah and myself holding up the back. Those same self-doubting worries rushed back into my mind, "have I made a big mistake by signing up for this? I am not fast enough to run with these speedy gals."
As the weekend progressed, our two-woman pack grew. After a few tumbles and minor injuries, some of the ladies that came out of the gates with speed were now traveling at my slower pace. The energy of our small group was something magical to me, the support we showed one another was a clear distinction from the Garmin-focused and time-obsessed type of running many of us can be guilty of (although this was certainly not the spirit of the retreat!)
When the only goal is to finish quickly, the opportunity to be present in the moment is lost. Us back-of-the-pack Trail Sisters are not going to compare our paces to you and make the run a competition, we are enthusiastic just to be on the trail with you.
We stop to smell the flowers… and the wildlife.
When the focus is on the journey rather than the destination, fun can be prioritized. This can mean many things, from stopping to take goofy trail photos, to spontaneously checking out a side trail you have never been on. At the Trail Sisters Retreat, a few of us crossed paths with a small bear, doing its bear thing. While wildlife interaction can be dangerous, it was a gift to be reminded of the critters we share the trails with. I believe that slower runners have more time to notice the small wonders of nature that could be missed by a faster person.
We celebrate small victories.
When the only metric for running success is pace, we lose the nuances of different strengths within the sport. I am not the fastest runner, but I go at a pace that is sustainable for the kind of mileage that would make my sprinting peers shake in their sneakers. It seems unlikely that I will ever make a podium in a running race, so I create my own "podiums" where I set challenging but achievable goals unrelated to speed. Depending on the day, simply getting my running shoes on and going outside can be an accomplishment. Your back-of-the-pack friends appreciate that goals do not have to be based on being faster than someone else, and we will celebrate small victories with you.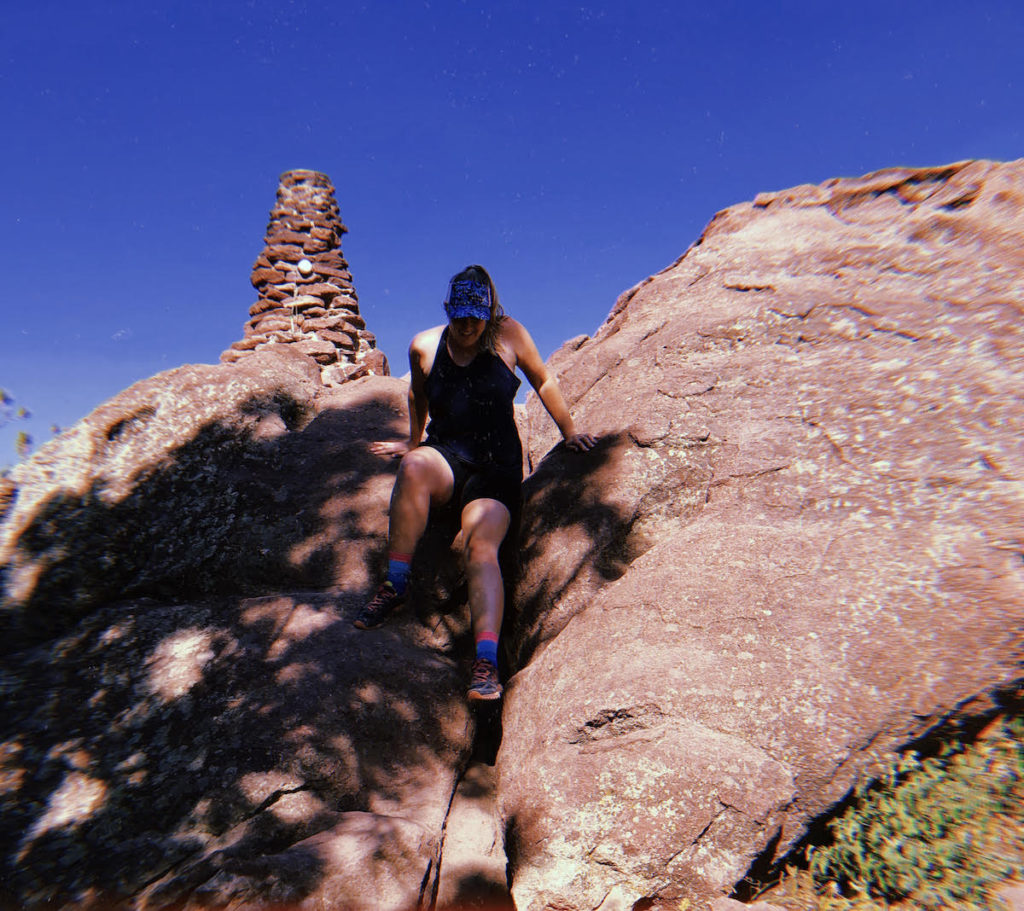 We need to create space in this sport for those of us that move slower so that runners of all speed can feel proud of their performance. Perhaps the first step is to relish the joy of moving forward, at any speed. It is a gift to be alive, and running is one of the fullest ways to simultaneously appreciate life, locomotion, and wilderness.
If you identify as a back-of-the-pack runner and have ever shared my feelings of inadequacy (from the misconception that speed is the sole objective) I applaud your tenacity for hitting the trail/road regardless. Faster friends, I encourage you to run slower than you normally would and see what new perspectives an easier pace yields. Or as they say, jog a mile in our shoes.