Each year we create upwards of 20+ gear reviews that focus on the technical items you'll need when you take on epic adventures on the trails. We talk about the ins and outs of the fabrics, technologies, and designs utilized in these products. We do this to provide you with the information you need to keep your gear closet up-to-date and full of gear you'll actually love using.
But what about when you're not aggressively attacking the trails with vengeance? You still need cozy layers, comfy socks, hot coffee, and all the other things required to keep you happy and healthy while you plan adventures. That is where this gift guide comes into play.
We are going to share some of our favorite off-the-trail items…those things we want in our lives but often wait for a special occasion to request or acquire. Some of these items will be useful on the trails as well and if you scroll all the way to the bottom you'll find a list of our favorite technical gear. But we wanted to focus on life off the trail for a hot minute.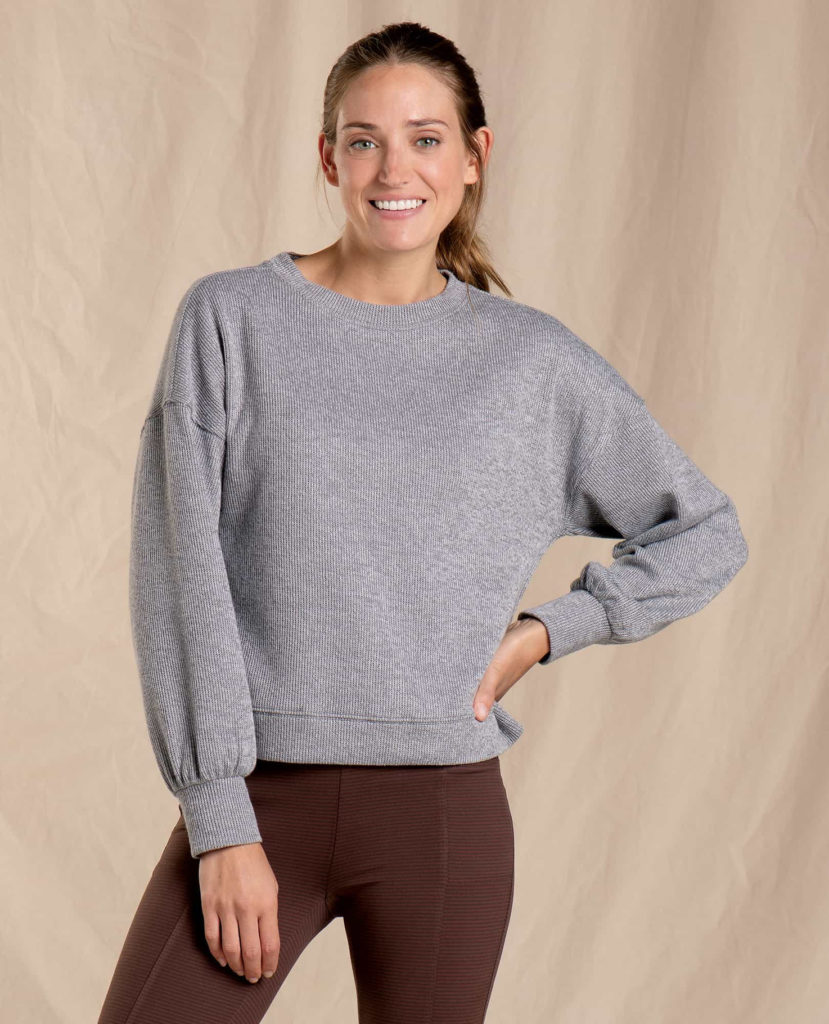 Find the perfect balance between cozy and office-friendly with the Toad & Co Bryn Pullover. It is a fleece pullover that brings the cozy feel of fleece together with a flattering, semi-professional fit. The soft material fits loosely but still offers enough warmth to keep you comfortable. Enjoy pairing this with jeans, leggings, skirts, tights…pretty much everything you own because you'll be wearing it daily!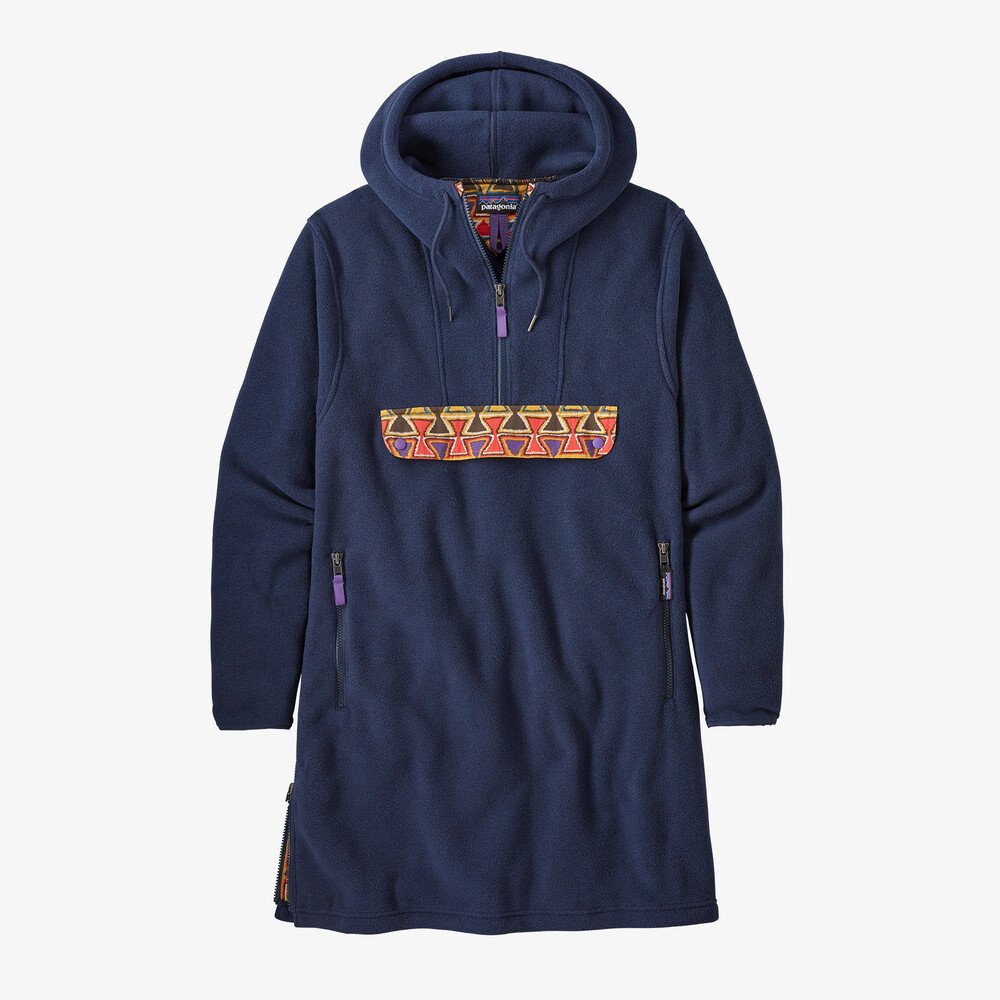 This Patagonia Synchilla Fleece Cagoule top is perfect for that friend that lives in leggings [or, ya know, yourself!]. It is a long-waisted fleece top that can be worn as a hoodie over jeans or mini-dress over leggings. This top is perfect for hibernation or for keeping you warm while eating brunch on a sunny patio. If you are looking for a more mini-dress fit you may want to size down as this is a unisex top and fits a bit larger than standard women's sizes.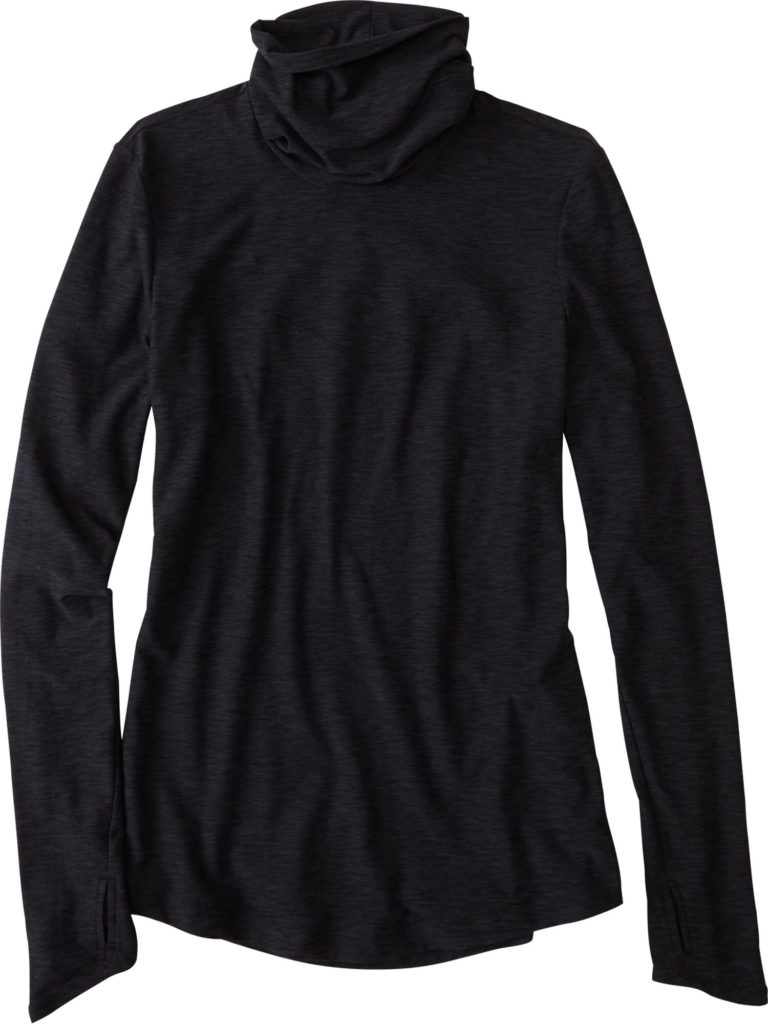 There is no such thing as "too many warm tops" when winter rolls in, so we are also going to include the Title Nine Buttah Turtleneck. This top is made with the Buttah LT material, a lightweight and quite literally "buttery soft" material that will make you [and/or the giftee] wear this top every day. Which you can do, as it also uses StinkStopper technology to keep odor-causing bacteria at bay. It is a great top to layer with a vest or sweater as it is a bit fitted.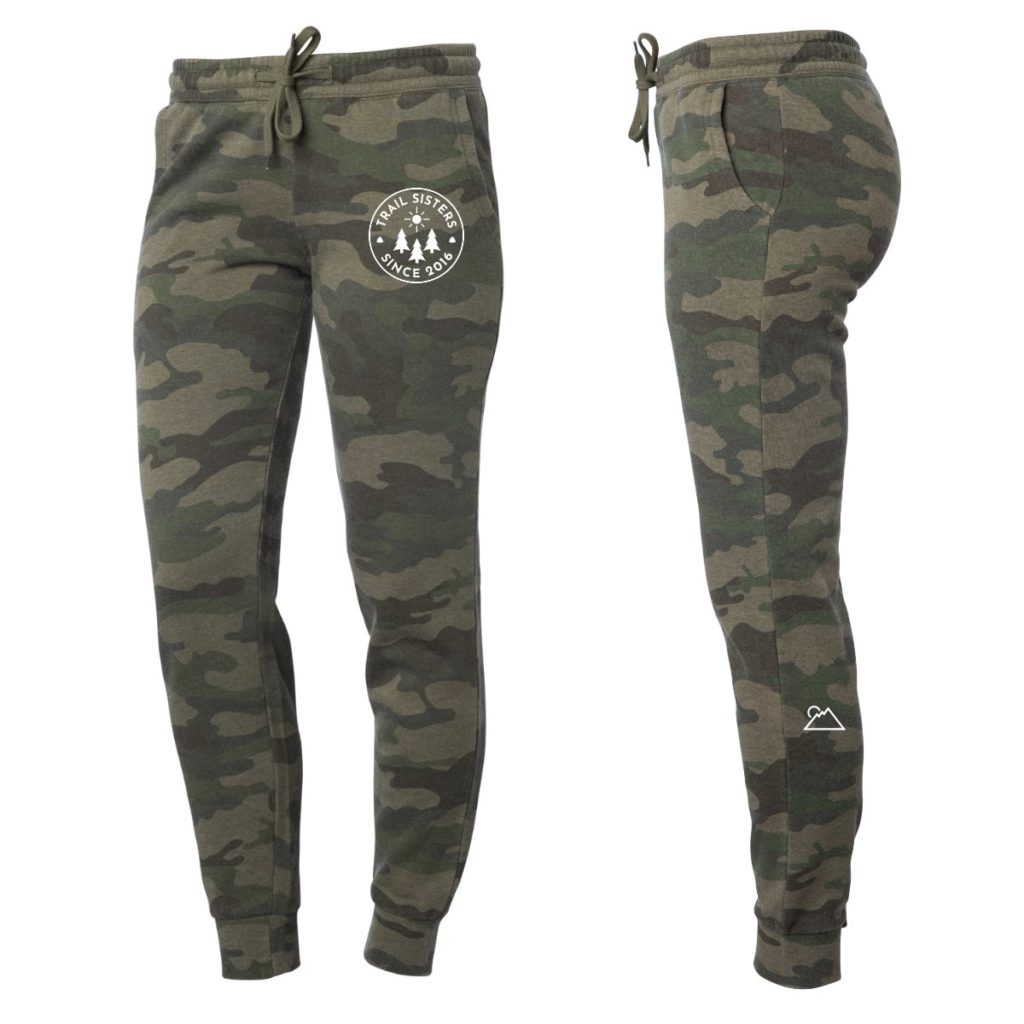 One of the best parts of winter is the cozy comfort of sweatpants and hoodies. Show off your Trail Sisters love or share it with friends and family. We have created three must-have items with the Trail Sisters logo — sweatpants, hoodies, and crewneck sweatshirts. They are made with a cotton/polyester blend that will help keep you warm when recovering or mentally preparing to head out into the cold. And as a shameless plug, purchasing Trail Sisters gear help supports our articles, gear reviews, and community building!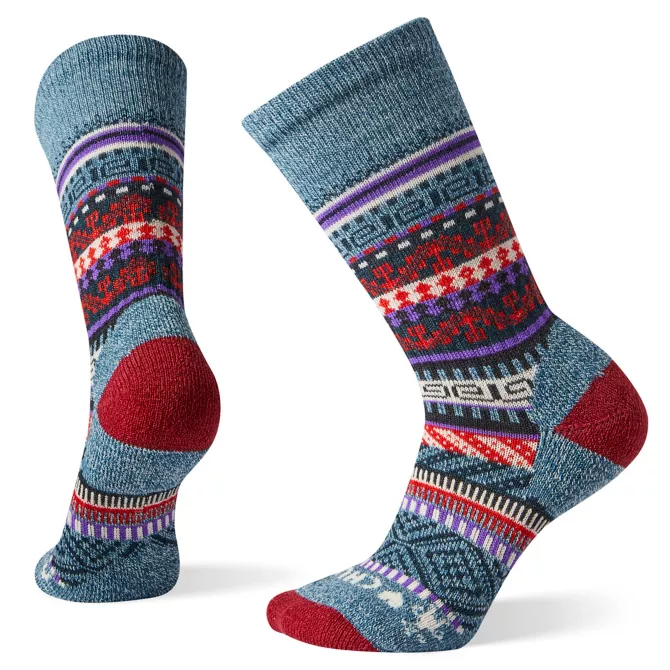 It's easy to joke about getting socks as a gift…when they come in a boring 8-pack. No one is going to joke about receiving wool socks from Smartwool, especially if you get creative with the colors and designs. Better yet, choose a pair of hiking socks that will double as around-the-house cozy socks as well as hit-the-trail performance socks. Smartwool has a seasonal holiday selection as well as socks designed for nearly every outdoor activity.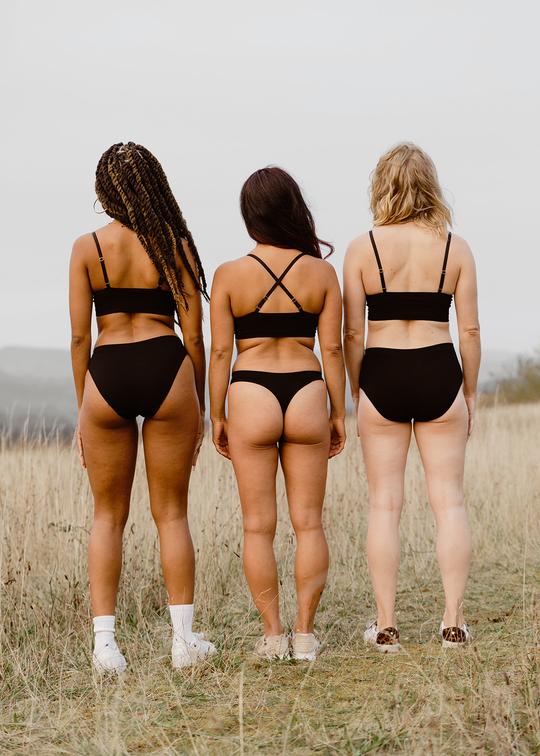 We often see Merino wool being used in our outerwear, but what about our innerwear [ie: underwear]? Look no further than BRANWYN Innerwear. You'll find a variety of performance innerwear made from ethically sourced Merino wool and made for all body shapes and sizes. The underwear and bralettes are comfortable and durable, but may require a wash or two to calm the wool material down. If you're not ready to make assumptions about innerwear sizing they also offer gift cards!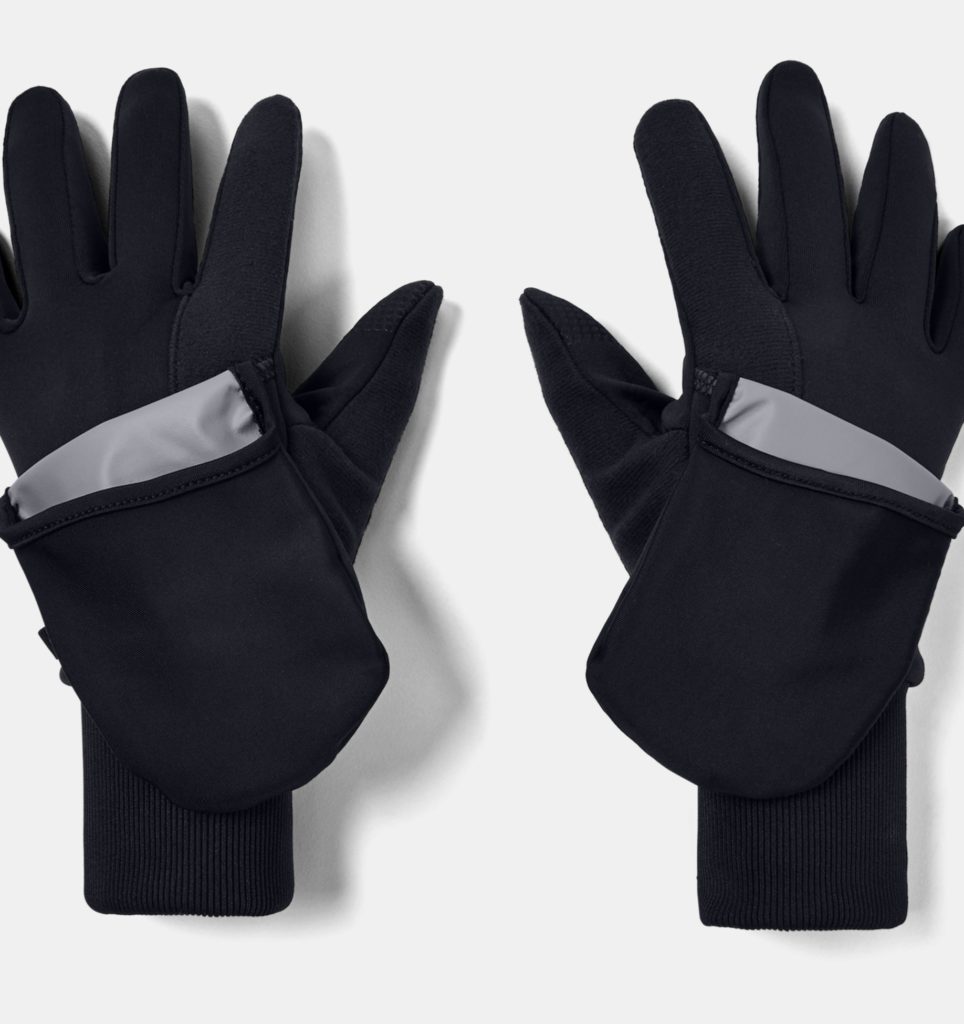 Okay, so these gloves are technically designed around running but they're also very handy [jokes!] to have when you're scraping snow and ice off your car but also need to use all your fingers to control the heat dial. The UA Convertible Run Glove fits comfortably around your fingers while the mitts can be stashed in the cuff or pulled over your fingers for more protection. The mitts utilize the UA Storm technology to provide extra protection against wind and moisture.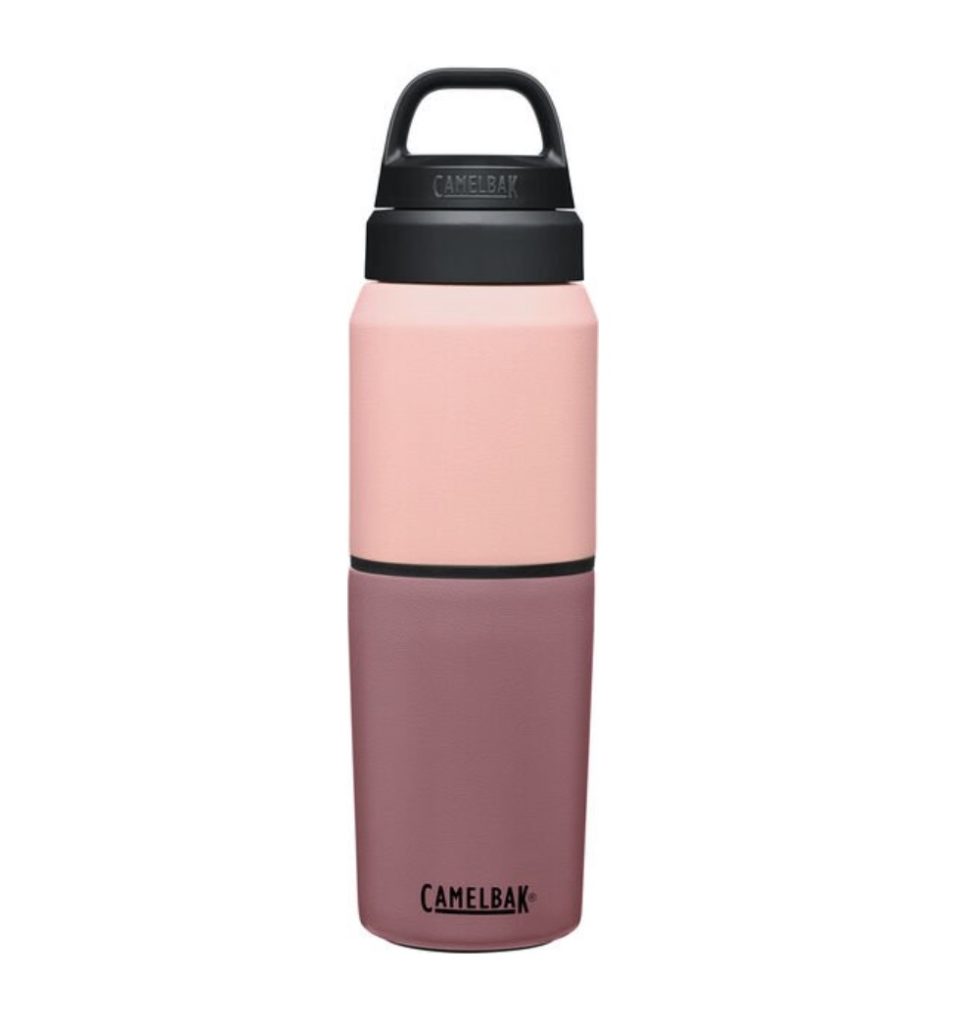 Know a coffee [or tea, or hot chocolate] lover who needs a spill-proof travel mug that allows them to keep their drink hot all day…or share some of that drink with their adventure buddy? If so, snag them the CamelBak MultiBev! It has an insulated 22-ounce thermos with a sealed lid as well as a 16-ounce tumbler with a silicone lid. It can be used to ration your own hot [or cold] drink throughout the day or to share that drink with a friend, in their own tumbler! It's great for road trips or to stash in the car for post-adventure rehydrating.
Technical Gear We Loved This Year
Arc'teryx Norvan SL Rain Jacket – a well-fitting rain jacket that is both lightweight and truly functional with ShakeDry technology to keep you dry in nearly all conditions.
Patagonia W's Micro Puff Hoody – a warm down jacket filled with PlumaFill synthetic down-like insulation with a fitted hood and deep, functional pockets.
Icebreaker Cool-Lite Merino Impulse Shorts – lightweight running shorts with a built-in Merino wool brief that refuses to ride up when you're taking on the trails.
Smartwool Merino 150 Base Layer Short Sleeve – a soft Merino wool top with raglan sleeves that allow it to fit comfortably from shoulder to hit while repelling the stank of trail sweat.
UltrAspire Synaptic 2.0 Waist Pack – a highly adjustable waist pack with room for a 550ml/18oz water bottle as well as your phone, snacks, and trekking poles.
Black Diamond Wind Shell – an incredibly lightweight and packable wind jacket that is truly capable of keeping the wind at bay, even when cycling down a mountain road before dawn!
Recovery Tools – we reviewed a lot of recovery tools this year and cannot simply pick a favorite for a stranger but this article will be able to help narrow down the options for your run-buddy.
OOFOS OOah Luxe Slide – a cushy, comfortable sandal designed to help your feet recovery from the abuse of epic adventures on the trails.
Gregory Juno 30 H20 Day Hiking Pack – a compact version of a backpacking pack that will meet all your needs on a day hike while also getting you familiar with the functions of larger backpacking packs, comes with an included hydration reservoir.
Zensah Tech+ Compression Socks – strong, durable compression socks that are tall enough for even your tallest adventure buddy and available in so many colors you'll need to buy multiple.
Arc'teryx Rho LT Zip Neck Top – a long waisted thermal top with a quarter zip neck and next-to-skin feel that moves with you.