The day is soon coming when we'll once again be gathering to toe the start lines to our favorite races. And while we are all ready to run those routes, cross those finishes and earn those medals, consider offering your time to volunteer this year for these very good reasons.
It's a way to give back to the running community at large. Runners seldom operate completely solo. Even if you run alone most of the time, you've probably had help along the way. Or you've gleaned the benefit of others who have volunteered for races you've run. Be that help to someone else, and give so others may benefit – pay the goodness you've received from running forward to other runners.   
Volunteering is a way to stay involved when injured (or pregnant!). We've all been on the bench and watched others run on. It's far too easy to feel like you've been left behind and start a little pity party. This is the best time to volunteer. You may feel a little race envy, but you'll feel far better making something great happen for other runners and assisting Race Organizers than you would sitting on the couch.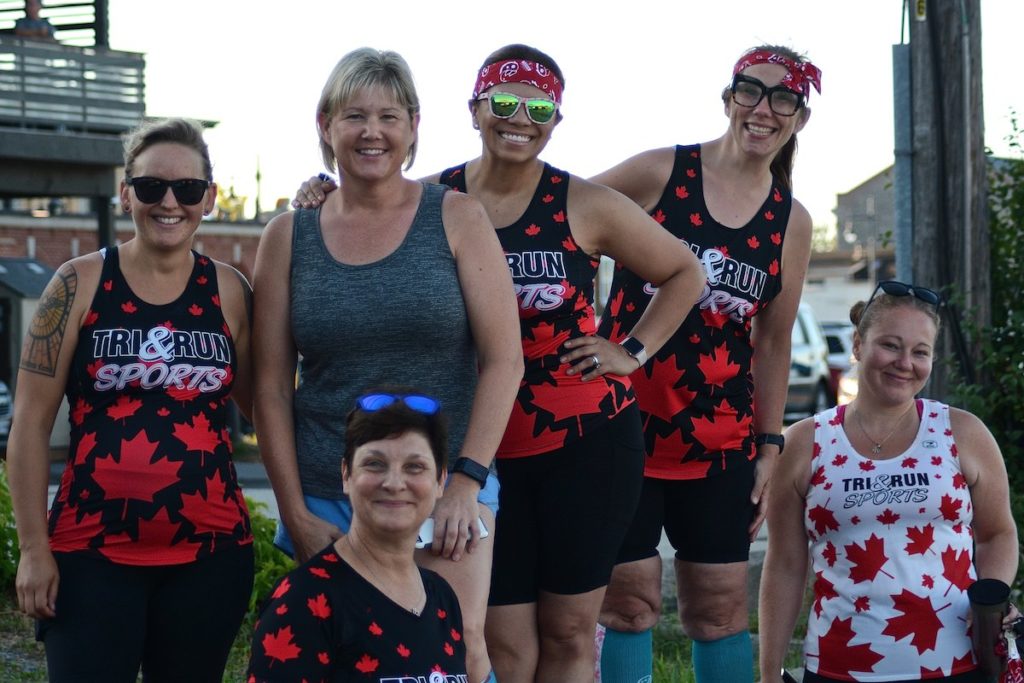 It is a way to learn tough lessons from other's mistakes. This sounds a bit callous however, there are always people who make poor choices at races or who have bad runs because of choices they made. It's an opportunity to learn and avoid a similar fate. I volunteered for a 12 hour ultra race in July, it was outrageous hot and humid and after 10 hours one runner came to the finish unable to walk or talk properly, his muscles spasming violently, and pouring sweat. He'd admitted he failed to keep up his electrolyte and sodium intake. Moments and images like that stay with you and remind you not to commit the same mistakes.
Volunteering is a chance to be a part of the joy of others. This is especially valuable for those who are newest to the running community. That first 5km or 10km race is one that keeps you chasing after bigger running dreams. Having volunteers wish you all the best when they pick up their race kit, then cheering you on at the aid stations and congratulating you at the finish adds powerful emotions to a noteworthy and often life altering moment.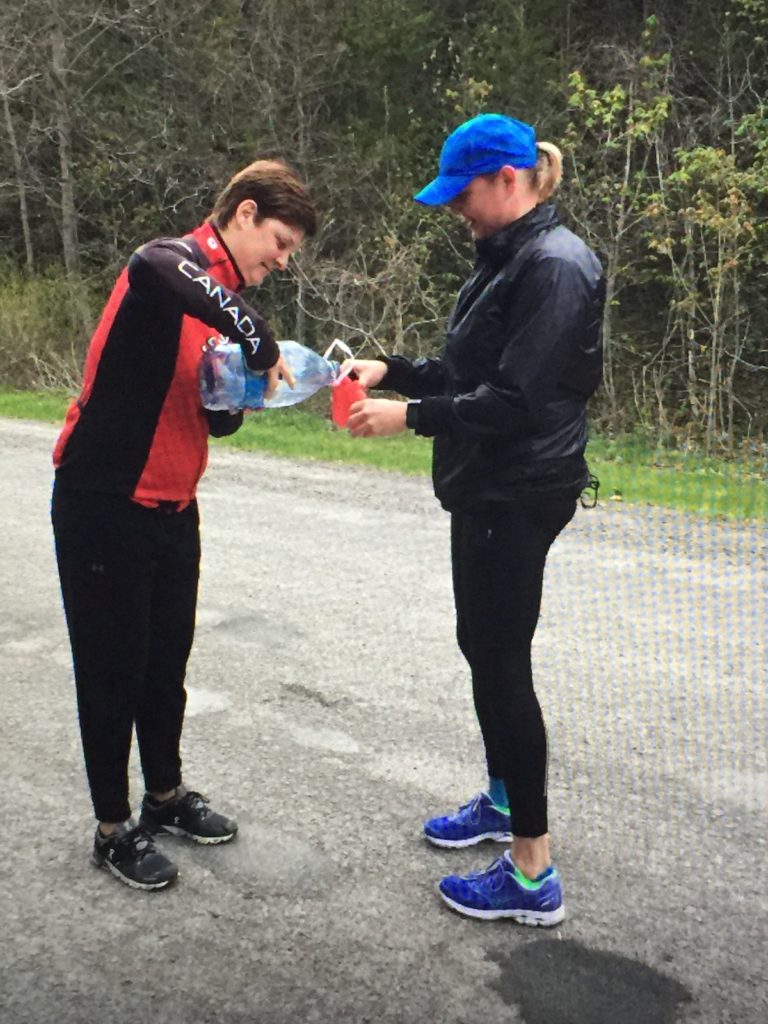 It is an opportunity to help the "team". If you run with a group (like I do) there may be a chance to volunteer for a race many of them are choosing to run. Many from the group I run with had chosen to do a triathlon. So I volunteered to be their race photographer, as well paddleboard out to be the turn-around point out on the lake for their swim portion!
Volunteering is an opportunity to help grow a stronger healthier community. Not many runners are enticed by a sedentary lifestyle. Yet it's agonizingly difficult to encourage others who are, to come out for a walk or a run. If there were no volunteers. There would be no races. If there were no races, there would be a lot less runners at large. If there were less runners, that means less people outside and getting active. Being a volunteer is a smart but crucial part of building a healthier community. And that is worth giving some time for.
While volunteering you'll have a chance to 'talk shop!'! Running a race does afford moments to have brief chats with other runners. But volunteering gives you ample time to meet other runners (who are also volunteering) or their friends and family! You'll hear great stories of old races and be able to swap tales. And what runner doesn't like talking about running!!?!?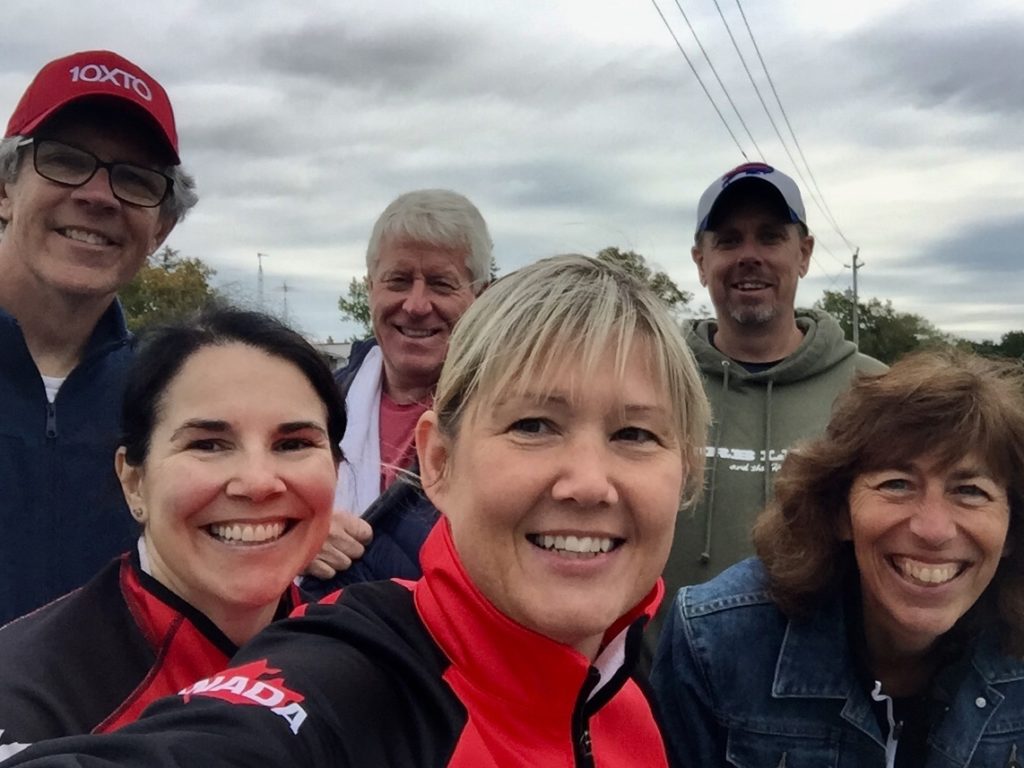 Finally, volunteering for a race, if you haven't before, will be a great lesson in gratitude. It takes an incredible amount of work and organization to make even a small race run smoothly. Race Organizers spend months if not an entire year or more meticulously planning. Volunteers put all their hard planning into motion. It's much more than a cup of water at an aid station. Or a pretty medal at the finish. Volunteering can give you a small look behind the scenes and appreciate the effort it takes to make a race happen.
So once you've made your list of races to run for 2021 or 2022, pick a couple to volunteer for as well. Know you are doing an ultra in May? Volunteer for a race during your recovery period. Not a fan of races in hot July? Volunteer for a race in July instead. Know a friend is running a race that you aren't? Volunteer and join in the fun on their day. Your local Race Organizers will thank you, you'll have a great time doing it and you'll feel good about having given back to the running community at large.