Camp cooking is usually either your favorite or least favorite part of camping. Some people see it as a lot of work while others enjoy the challenge. If I'm being honest I'll have to admit to waffling between those two feelings. Eating a good meal when you get back to camp is rewarding but doing the clean-up after dinner gets old quick. However, the act of cooking in the wilderness will always be something I look forward to when adventuring.
Backpacking Camp Stoves Review
This review of camp stoves will focus on backpacking camp stoves. Each of these stoves are small enough to pack along for backcountry adventures and pack enough power to cook up dinner at camp. A few of the smallest stoves are also great to stash in your fastpack for just-in-case scenarios that may occur when your adventure gets a little more epic than planned.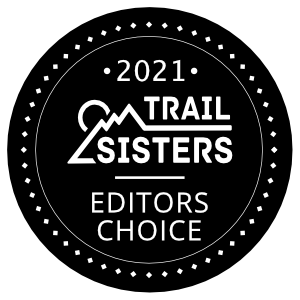 The MSR PocketRocket 2 is a compact and ultralight camping stove that comes with a small plastic carrying case [which you may or may not find yourself using, depending upon your cookware set up]. Not only can this tiny camp stove boil water in under four minutes, it also has the ability to lower the flame down to a simmer so you can easily use a frying pan. This is a great feature that adds to the variety of meals you can create in the backcountry.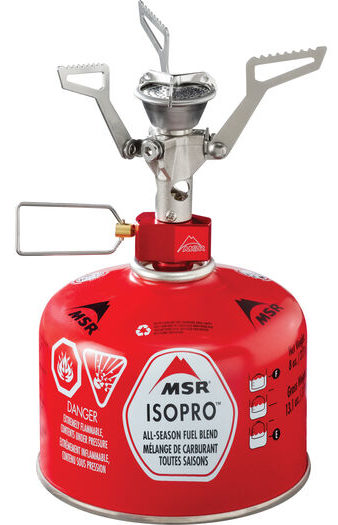 Weight: 2.6s ounces
Fuel Type: Propane / Butane
Packability: Very Packable [with plastic carrying case]
What We Loved: This is a tiny, compact camping stove that also offers a simmer option. This means you can quickly boil water for coffee then turn the flame way down to fry up pancakes for breakfast. This is hard to find in an ultralight camp stove and is a huge plus for many of us.
What We Would Change: There are some comments on the MSR website about the stove arms being unsturdy. This was not something I experienced in the short time I used this PocketRocket 2. However, this is worth taking into consideration when you pack for your adventures — check to see if you have the tools required to tighten the arms, just in case.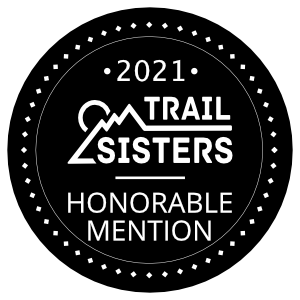 The Snow Peak LiteMax Titanium Stove is an ultralight camp stove made from durable titanium. It folds down to a very small, compact size with foldable arms. These foldable arms provide pot stability and a bit of a windshield to help protect the flame. It fits onto the top of any standard backpacking propane or butane fuel tank. The fuel valve does allow for some adjustments and boils water in just minutes. However, you cannot "simmer" meals with this stove.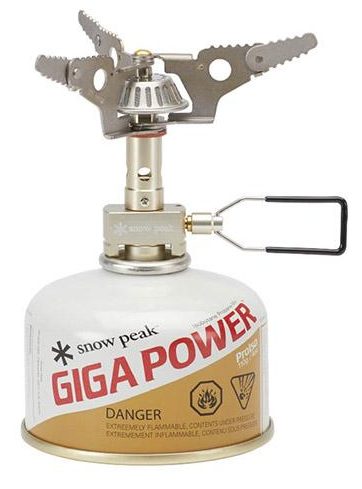 Weight: 2 ounces
Fuel Type: Propane / Butane
Packability: Very Packable
What We Loved: This is a very small and lightweight camp stove that you can easily stash away in your pack. It fits into the palm of your hand and is only a few ounces.
What We Would Change: The LiteMax Titanium Stove does not have much variability with the amount of flame / heat output. It is not really possible to simmer when you cook. If you're simply boiling water to add to pre-made meals this is a non-issue. If you're hoping to cook with a frying pan you'll likely burn your food before you finish cooking.
The Primus Firestick backpacking stove is available in either stainless steel or titanium with the primary difference being the weight of the stove. Both are fairly lightweight and very compact. The pot support structures have a unique design that provides some wind protection and work best with the PrimeTech pots [works with other pots too, but are designed to be most compatible with other Primus pots].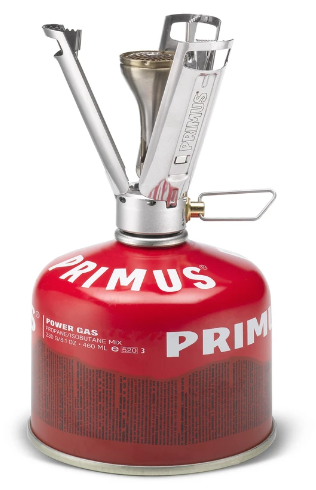 Weight: 3.6 ounces for stainless steel, 3.1 ounces for titanium
Fuel Type: Propane / Butane
Packability: Very Packable [with wool carrying case]
What We Loved: The pot supports of this Primus Firestick are unique and very easy to open / close [no more spinning the arms in different directions to collapse the stove]. This stove also offers a lot of control over the flame allowing you to simmer food.
What We Would Change: The surface area provided to balance a pot or pan is very small in comparison with the other camp stoves. If you're guaranteed flat ground for cooking this isn't an issue, but if you're truly roughing it with rock-tables this may be a concern as no one wants to topple their dinner!
The JetBoil Stash is one of the newest cooking systems available from JetBoil and it brings together everything we love about the brand…but in a smaller package! The Stash comes with an ultralight titanium camp stove, a cook pot with lid and handle, and a fuel stabilizer. All of these items nest together along with a small fuel canister to create an all-in-one camp kitchen. The Stash does not have a fuel regulator [ie: no simmering] but it does boil water in under three minutes and is compatible with the JetBoil Coffee Press and Hanging Kit.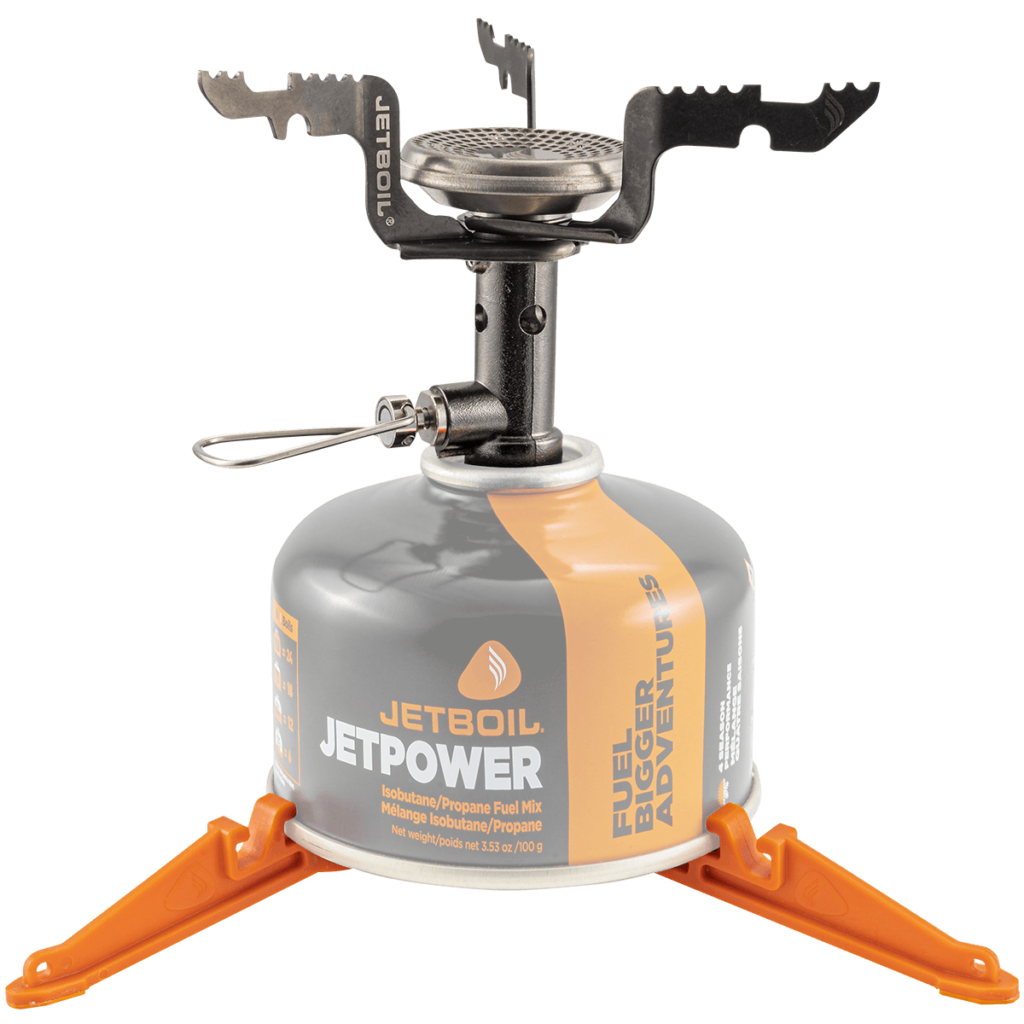 Weight: 7.1 ounces [with stove and cook pot]
Fuel Type: Propane / Butane
Packability: Packable [within own pot]
What We Loved: JetBoil is known for having an all-in-one setup and this is exactly that, but smaller! This is great for solo trips or to have on hand for the just-in-case food / fuel source when taking on big trail-ventures as everything fits into a small space and is self-contained.
What We Would Change: If you already have a cookware setup you love the Stash may be more than you need as it does come with a pot to cook in. It is best for a single meal, so if you're cooking for two or more you may prefer the JetBoil Flash with a little more capacity.
The BioLite Complete Cook Kit goes above and beyond while providing a little bit of everything. It is a wood-burning stove that keeps all flames self-contained, making it safe to use in most backcountry settings that allow camp stove fires [check local fire restrictions to be sure!]. This kit also comes with multiple attachments so you can pick and choose what you'll need based upon the adventure you're taking on — backpacking vs car camping and solo vs group. The Biolite CampStove also has the ability to charge up your electronics and boils a full liter of water in under five minutes!
Weight: 81.8 ounces for the full kit, 33 ounces for the CampStove
Fuel Type: wood, twigs, or BioLite Pellets
Packability: Somewhat Packable
What We Loved: The BioLite CampStove has some unique features that come in handy, such as the ability to burn wood / pellets in a contained space and a battery pack to give your electronics a boost. The complete kit comes with a grill and coffee press that may be a bit much for backpacking but are a great addition for car camping.
What We Would Change: This is not an ultralight camp stove by any means. If you strongly prefer burning propane / butane and won't be needing an electrical recharge this may be much more than you need, especially on weekend trips.