Getting quality sleep is a critical component of successful backpacking adventures, and the right sleep system goes a long way to making quality sleep possible. This month, we reviewed sleeping bags and sleeping pads to help you assemble the ideal sleep system for you. For this review, we tested five women's-specific sleeping bags and three sleeping pads, only one of which is women's specific. We tested sleeping bags with an advertised temperature rating of 20 degrees Fahrenheit, give or take 5 degrees, a range generally considered "three season." This review includes the specifics for the regular size of each sleeping bag, and we've noted which bags are available in a long size.
Sleep Systems Metrics Explained
Down Fill Power is a measure of the quality of duck and goose down. Fill power for most outdoor products ranges from 500 to 900, and higher numbers equal higher quality. The number indicates the number of cubic inches one ounce of down fills, so higher numbers indicate higher loft-to-weight ratios. In other words, one ounce of 900 fill power down fills more space than the same weight of 500 fill power down.
ISO and EN ratings indicate the lowest temperature in which a sleeping bag will keep the sleeper comfortable. EN was the old standard that ISO replaced. Official EN/ISO test results provide two ratings, a comfort and limit rating. The comfort rating indicates the lowest temperature at which a "cold sleeper" will sleep comfortably, and the limit rating indicates the lowest temperature at which a "warm sleeper" will sleep comfortably. When a brand doesn't specify that a temperature rating is an EN/ISO rating, the rating is most likely an estimate, not an official test result. In this review, we've distinguished between ISO ratings and estimates.
R-value is a measure of how well a barrier (in this case, a sleeping pad) resists heat loss. R-values for sleeping pads typically range from 2 to 5.5, and higher R-values indicate warmer sleeping pads.
SLEEPING BAGS
Kelty calls the Cosmic 20 its "three-season superstar." The bag features a natural-fit foot box and PFC-free water-repellent coating to protect its down insulation while reducing negative environmental impact. Kelty also uses trapezoidal baffles on this bag, a design the brand claims increases thermal efficiency. This women's-specific bag has narrower shoulders, a shorter torso, wider hips, and more insulation in the upper body and foot box than its men's-specific counterpart. The Cosmic uses a traditional mummy shape with a draft collar, zipper on one side, and hood with cinch-cord.
Weight: 3 lbs 7 oz.
Insulation Type: 550 fill power duck down
Comfort Rating: 25°F
Price: $179.95
Available in Long: no
What We Loved: This bag's comfort rating seems accurate, based on our tester's experience sleeping in it on a night when temps dropped into the high 20s. Though we like the roomy toe box, our mostly side- or stomach-sleeping tester didn't notice a huge benefit from this extra room like a back sleeper likely would. We really like the interior zippered pocket.
What We Would Change: This bag seems heavy relative to other bags of comparable insulation type and comfort rating. The Sierra Designs Taquito 20 (reviewed here), for example, is nearly a pound lighter but uses the same fill power of down and has a similar comfort rating (23 degrees). We're not sure why Kelty couldn't make this bag lighter, but, on the other hand, it is the most affordable down bag in this review by $60.
Bottom Line: The Kelty Women's Cosmic Down 20 is a comfortable down bag at an affordable price, though its budget-friendliness comes at a weighted expense.
Marmot uses its SpiraFil™ synthetic insulation in the Women's Trestles 15, a bag designed to perform in cold and damp conditions. Marmot also uses its proprietary 3D construction in the hood and foot box to add room in both areas. The Trestles has a full-length zipper on one side and a half-length zipper on the other to provide better ventilation. The bag also features a small zippered stash pocket on the outside. According to Marmot, this women's-specific bag provides "more insulation in key areas" than unisex sleeping bags.
Weight: 4 lbs. 8 oz.
Insulation Type: SpiraFil™ synthetic insulation
Comfort Rating: 16.7°F
Price: $117
Available in Long: yes
What We Loved: We love having two zippers! With a zipper on each side of the bag, the user can unzip the front of the bag and fold it down like a blanket in warmer temps. We're also fans of the price of the Trestles—it's the most affordable bag in this review by far. And we're suckers for fun details like the bright pattern on the inside of the bag.
What We Would Change: As is often the case with synthetically insulated sleeping bags in the entry-level price range, this bag is bulky and heavy. When packed in its compression stuff sack, this sleeping bag is nearly twice as big as other bags in this review, and it weighs 4.5 pounds.
Bottom Line: The Women's Trestles 15, with its double zippers and roomy fit, is comfortable and very affordable. Its weight and packed size, however, mean we'll happily take it car camping and on river trips but choose a lighter option when we're carrying our sleeping bag on our back.
Mountain Hardwear's Women's Bishop Pass 15F is a lightweight performance sleeping bag. At 2 pounds and 8.2 ounces, it's the lightest bag in this review (barely edging out the Sierra Designs Taquito 20 by less than an ounce). Mountain Hardwear achieves this low weight by using light and compressible 650 fill power down (see explanatory section above) and its proprietary "performance plus mummy cut" that is narrower through the legs than other bags. According to Mountain Hardwear, this women's-specific bag uses "additional insulation for increased comfort."
Weight: 2 lbs. 8.2 oz.
Insulation Type: 650 fill power down
Temperature Rating: 15°F (according to Mountain Hardwear, not an ISO rating)
Price: $250
Available in Long: yes
What We Loved: The plow-shaped design of the zipper pull reduces (but does not prevent) snagging while zipping and unzipping the bag. We like the internal stash pocket, but we wish it had a zipper closure. And a fun detail: the zipper pulls glow in the dark!
What We Would Change: The "performance plus mummy cut" is narrow through the legs, and though it didn't bother our tester once she fell asleep, she did notice the tight fit while moving around attempting to fall asleep.
Bottom Line: The Mountain Hardwear Women's Bishop Pass 15F is an ideal bag for the backpacker who prioritizes weight and is willing to give up a touch of roominess in exchange for a lightweight bag.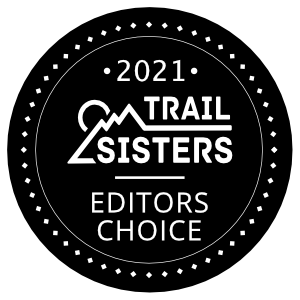 In the Women's Taquito 20, Sierra Designs offers a well-designed, lightweight sleeping bag without excessive, heavy add-ons. The bag uses proprietary DriDown™, a down insulation with a hydrophobic treatment that Sierra Designs claims stays drier longer in wet conditions and dries faster once wet than untreated down.
Weight: 2 lbs. 9 oz.
Insulation Type: 550 fill power DriDown™
Comfort Rating: 23°F
Price: $239.95
Available in Long: no
What We Loved: We're fans of DriDown™ for its hydrophobic properties—it minimizes some of the risk of using down in the backcountry. We also appreciated zippers that felt heftier and less prone to snagging than the smaller zippers on other bags. We also like that this bag shares similar weight and temperature specs with the Mountain Hardwear Bishop Pass but features a noticeably roomier cut through the legs.
What We Would Change: Sierra Designs checks all our boxes for comfort, weight, and general design. If we have to rummage around for a recommended change, we'd suggest adding a small zippered stash pocket and potentially making a less pink and purple color for ladies who aren't all about pink… but again, we're digging deep for constructive criticism.
Bottom Line: Of the five bags in this review, this is the one we'd choose for our own backpacking trips. It's roomy, comfortable, and lightweight relative to three of the other four bags in this review.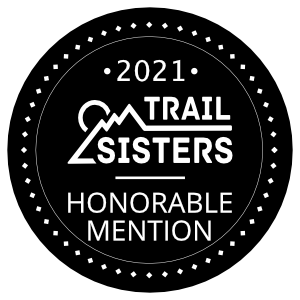 Sea to Summit's Altitude series of sleeping bags uses some creative design features to offer a super comfortable and versatile sleeping bag. The Altitude has zippers on both sides, one that unzips halfway down one side and another L-shaped zipper that unzips all the way down the other side and across the bottom of the footbox. These zippers allow the user to fold down the bag like a blanket or unzip it all the way and use it as a quilt. In addition to 750 fill power goose down throughout, the bag also features Thermolite® insulation in the foot box to keep feet extra warm, and the goose down in the Altitude has been treated with Sea to Summit's ULTRA-DRY water-repellent treatment.
Weight: 2 lbs. 13.2 oz.
Insulation Type: ULTRA-DRY 750+ fill power down
Comfort rating: 15°F
Price: $419
Available in Long: yes
What We Loved: We LOVED how comfortable the Altitude is! The wide foot box and overall wide shape allow freedom of movement without constriction. Also, the unique zipper system makes it easy to adjust this bag for comfort in a wide range of temperatures. It can be an actually flat quilt for warm nights or a cozy cocoon when it's cold, and unzipping both zippers half way allows the bag to be something in between.
What We Would Change: We're big fans of all the features on this super comfy sleeping bag. Though it's slightly heavier than other down bags of similar temperature ratings in this review, we wouldn't trade the weight savings for the comfort of the extra width and zippers.
Bottom Line: Sleeping in this bag feels like a luxury. The wide cut and nearly circumferential zippers make this bag very comfortable in a variety of conditions. Though it won't be the bag we grab when weight is top priority, it will definitely be the bag we grab when we don't mind carrying a few extra ounces or when car camping.
SLEEPING PADS
Sierra Designs Granby Insulated
The Sierra Designs Granby Insulated sleeping pad is an inflatable pad with a thin layer of reflective film that provides insulation.
Weight: 1 lb. 4 oz.
Price: $99.95
Insulated: yes
R-Value: 2.1
What We Loved: Thanks to the subdivided chambers, this pad inflates quickly compared to inflatable pads of similar size and thickness that are one undivided chamber. It's easy to pack this pad into the included burrito wrap stuff sack, a design we haven't seen elsewhere.
What We Would Change: This pad feels narrow to our side sleeping tester; when sleeping on her side, either her hips or knees were off the pad. Adding just an inch or two of width would be an improvement. We're also not sure about the so-called "hassle-free" one-way valve. We found inflating this pad worked best for us when we inflated most of the pad with the two-way deflation valve, then closed it and topped off the pad with the one-way valve.
Bottom Line: We recommend the Granby for shoppers on a budget who want an inflatable pad and want to get maximum pad thickness for their money. It is a worthy competitor against other inflatable pads that are thicker and warmer at comparable weights but are significantly more expensive.
The Thermarest Prolite offers a classic inflatable sleeping pad design with a weight-saving tapered shape. The WingLock valve makes inflation much more efficient than the original Thermarest valve. We tested the regular length.
Weight: 1 lb. 2 oz.
Price: $94.95
Insulated: yes (interior foam)
R-Value: 2.7
What We Loved: The Thermarest WingLock valve is a major improvement over the two-way valves of previous generations. With an easy rotation of the tabs on its base, the WingLock valve becomes one way for easy inflation or two way for easy deflation. The interior foam, with diagonally cut holes for weight savings, adds some warmth.
What We Would Change: After testing the Sierra Designs Granby Insulated and Sea to Summit Ether Light XT Insulated, the Thermarest ProLite feels very thin. Indeed, at just one inch thick, it's significantly less cushy than the other pads in this review. If the ProLite were also more affordable and lighter than the other pads, we'd consider it a great option for those who prioritize budgeting and weight savings. But it's not the lightest of the three pads, and it's only the most affordable pad by $5.
Bottom Line: For Thermarest loyalists, the ProLite is the trusted product they know plus multiple weight-saving size options ideal for backpacking. But for those who prioritize comfort, there are thicker inflatable pad options out there for comparable prices (see the Sierra Designs Granby Insulated, above).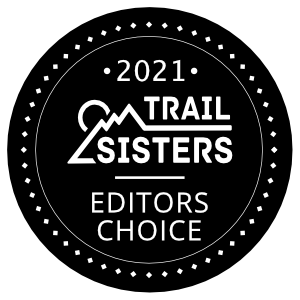 The Sea to Summit Women's Ether Light XT Insulated Air Sleeping Mat is a cushy four-inch-thick inflatable sleeping pad that comes with an innovative, easy-to-use inflation system. Sea to Summit's Airstream Pump™/stuff sack incorporates an inflation bag into the stuff sack that pairs with the sleeping pad's valve. By adding THERMOLITE® insulation to the pad, Sea to Summit achieves the highest R-value of the three pads in this review at 3.5. This pad is the only women's-specific pad we tested, and Sea to Summit claims the Ether Light XT's women's-specific modifications include additional insulation, narrower shoulders, and a wider cut between the hips and knees than the unisex model. Note: we tested the women's large version of this pad, but the specs of the women's regular compare more closely with the other two pads reviewed, so we've included specs for both sizes.
Weight: Regular: 17.5 oz (pad only) plus 1.9 oz for Airstream Pump™/stuff sack, Large: 21.2 oz (pad only) plus 2 oz. for Airstream Pump™/stuff sack
Price: Regular: $179.95, Large: $199.95
Insulated: yes
R-Value: 3.5
What We Loved: The Ether Light XT is the most comfortable sleeping pad made for backpacking we've ever used, and it is also the easiest to inflate pad we've ever inflated, thanks to the Airstream Pump™/stuff sack. We slept SO well on the four-inch thick pad—our tester's hips and shoulders never felt the ground when sleeping on her side. We also love the inflation system. We've seen inflation bags and pumps on other sleeping pads in the past, but to our tester they've always seemed like something extra to carry and cumbersome to use. Sea to Summit solves those problems by making the inflation pump bag part of the pad's stuff sack. The inflation bag folds out of one end of the stuff sack and attaches to the pad's valve. By exhaling into the bag from about one foot away from its opening, the bag fully inflates. We found that we could consistently inflate the entire pad with three to four breaths (three to four rounds of filling the bag). What a change from the lightheadedness-inducing process of inflating other sleeping pads that even approach this pad's thickness!
What We Would Change: A few small changes would make this fantastic pad even better. We found the pad loud; campmates will be aware of every move anyone makes who sleeps on this pad. Also, the stuff sack is a tad narrow, and fitting the pad back into the stuff sack is challenging if the pad isn't rolled up perfectly. Bottom Line: The Women's Ether Light XT Insulated Air Sleeping Mat is an extremely comfortable sleeping pad that is also super easy to inflate. While the packed size and weight of the large version we tested is likely too big and heavy for some to carry backpacking, it's comfortable enough that we just might choose it for our next trip anyway.