Feature Photo Credit: Erin McGrady IG @e.mcgrady
Whether or not we realize it, every person hopes to be a part of a group or community. Maybe it's volunteering with the local Boys and Girls club, Thursday night trivia at the pub, church groups who celebrate with post Sunday service pot-luck, morning coffee with the regulars at the local diner, or simply, friends to share in dirt miles through the trees.
The reason why a person may join a community is unique to that individual, but a commonality of any group, and a main focus for TS Local Groups supported by HOKA, is its ability for interaction and communication between members. Human connection is powerful, and can be life changing. As social creatures, contact and relationships are paramount to our existence, and happiness.
In an effort to convey the importance and benefits of community, I've reached out to Trail Sisters group leaders and community members, asking them to share what the trail running community means to them, or what they enjoy the most about the trail running community.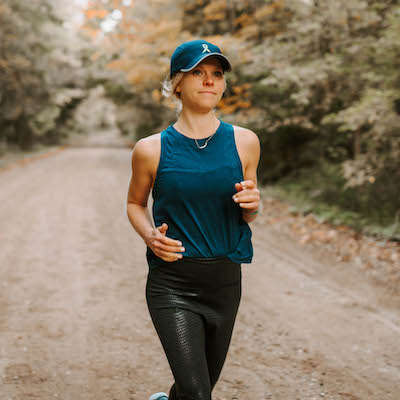 "I love the trail running community because there is such a broad range of support and encouragement to get out and explore. The trails can be so intimidating for many reasons, whether it's gear questions, trail conditions, safety concerns, etc. There is so much unknown and the community is always here to help. I especially love leaning on the community for my travels because it's nice to know what to expect before hitting a new trail. Proper gear and conditions can make or break your run! I have always found the community easy to lean on when traveling or when I have questions about the trails in my own city. Groups like TS allow the community to become closer and expand that type of support across an even wider community. I feel safe most places I go because of this!"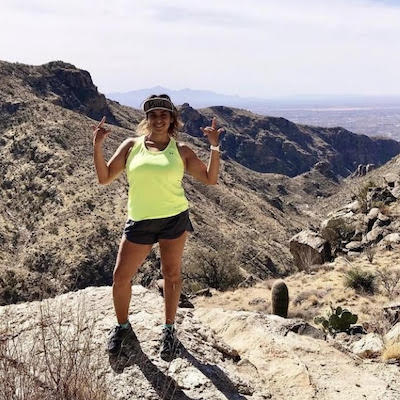 "One thing that is special to me in this community is the encouragement. I started running for the first time in my life overweight and self conscious about my body type and pace, however, I never once felt like I didn't belong. The sense of belonging amongst the strongest females I've had the pleasure to run with, I am truly in awe of their strength. Every single one of them. It's a beautiful reminder that we CAN and we WILL."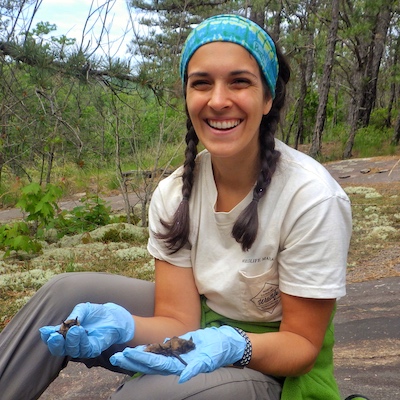 "I love the trail running community because even though we are all different we are in search of our limits to see what our mind & bodies can do. While searching for those limits we support and inspire each other to get to the unknown. The beauty behind one another is positivity, courage, kindness, and respect. What I enjoy most about the trail running community is how diverse it is – i.e. in age, gender, fitness levels and our backgrounds. Everyone comes from different backgrounds but we all come together to help push one another through the hard parts of running. I love sharing time on the trails with other runners to hear their stories."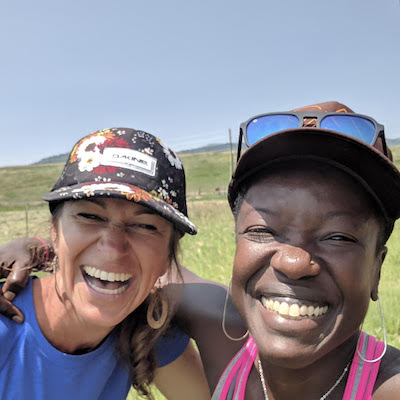 "It's such a gift to work with womxn who show up to our clinics with a common goal of moving their bodies with deeper attention and intention to being present. We've noticed an increased desire for education, too; a desire to learn more about themselves and each other, about equity and diversity on and off the trails, about the land on which we are guests, about discovering new ways to care for the earth. Learning. Growth. Going deeper into the spaces created in our time together is incredibly powerful and elevates us all."
*Please look on IG for monthly Empowered Mindful Movement events with Kriste Peoples & Becca Jay @kristepeoples @beccajay.getuptraining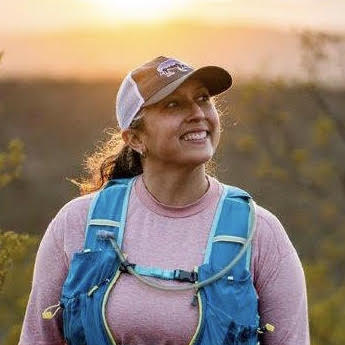 "Nature is healing and spiritual and trail running is how I connect with nature. Trail running is also how I connect with community. Many of my closest friends I've met due to trail running. We share our stories while sharing miles on the trail. We are a community that supports one another and cheers each other on. I feel fortunate to be able to connect with nature and likeminded people who make up my trail running community."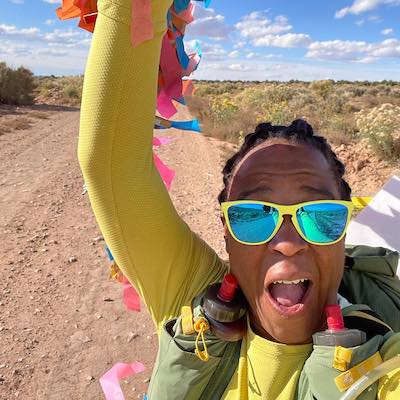 "There's an instant camaraderie among trail runners, a kind of shorthand shared among people who chase their friends through nature, drop trousers and handle business in all elements and probably have a scary wildlife story or two. I love trail runners because whether racing, training or decompressing, we seek escape and triumph and ultimately discover that forward is the pace. Timothy O'Leary once implored us to "find the others." And when I'm on a trail anywhere with friends or passing strangers, I know that I'm among my tribe. It's a comforting feeling."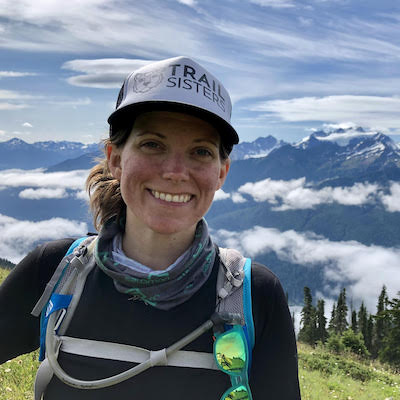 "I'm forever grateful for the trail running community. It reinforces the sense of belonging in this world that humans need by how collaborative it can be. From words of encouragement when I'm trying to reach goals, to crewing and pacing a friend who's running a big race, to volunteering at a race and witnessing others' spirits come alive or at a trail cleanup and witnessing the life of nature – every bit exemplifies the interconnection of us all."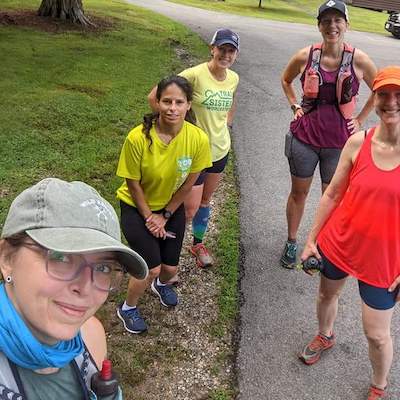 "Before I found trail running, I always felt like I was searching for a place in the world where I fit. Then I ran my first trail race, found Team Trail Sisters and the rest was kind of history. Now my best friend and I work hard to foster that feeling of community in a group of strong, diverse and like minded women we get to share the trails with!"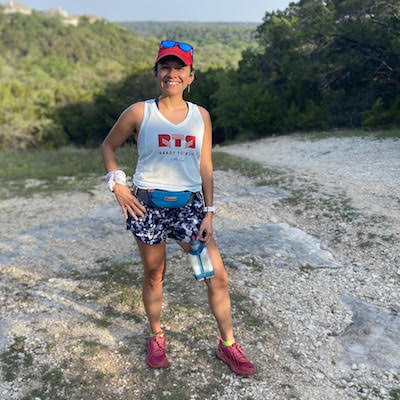 "There is something really special to be said about the trail running and the trail running community.  The connectedness I feel to the Earth and my ancestors who trekked many miles along the Sierra Blanco Mountains along with the humble respect I have for nature, is what keeps me coming back for those dirt miles.  My body always feels rejuvenated and alive when I run trails and I enjoy sharing what I enjoy doing with the trail running community. I consider the trail running community almost like an extended family in many ways.  We are all a diverse group of individuals with various goals, talents, and abilities, but at the end of the day, we all share the love of trail running."
I think it's safe to say that communities have the ability to foster, support, and empower. I'm a bit biased, but the Trail Sisters community and our 130+ Local Groups supported by HOKA are a great place to find those connections, to learn more about the outdoors, to make life-long friends, and to generally enhance your overall well-being. And if not the Trail Sisters community, make it another community. Never underestimate the power of connection and communication, and what it can do to better your way of life.