Materials matter, especially when using them for performance purposes. Functionality is king, as it determines your comfort, security, and overall enjoyment while recreating.
Wool is considered one of the best performance materials on the market, as its functionality second to none. Let's go through what makes wool a go-to material for your outdoor adventures.
Thermoregulating – If it works for the sheep it will work for you too! Wool is an excellent insulator thanks to its natural properties and crimp structure. It will help to keep you warm in cold conditions, but can also help to keep you cool in warmer temps (depending on garment design). For cold weather purposes, it is a great thermal conductor, as the wool fibers create tiny air pockets trapping the air and creating warmth. And as a bonus, wool will continue to keep you warm even when it's wet!
Moisture Management – Wool is able to absorb and hold approx. 30% of its own weight in moisture, and still feel dry. This is also how it can help you feel cool in warmer temps (evaporation of the moisture creates cooling effect).
Odor Resistance – Thanks to wool's great moisture management properties, odor-causing bacterial has a hard time hanging around. Bacterial traditionally thrives in damp environments, and wool is quick drying, thus another win for wool.
Sustainable – Ok, this has nothing to do re: functionality, but wool is 100% natural and is a sustainable fiber. Sheep fleeces regrow every year, which makes wool a renewable fiber. Wool is an environmentally positive fiber, as it's low-impact and biodegradable.
Fun Fact – Wool has a high burning point. So fear not of any potential sleeve singeing when cooking by campfire or roasting s'mores after a fun filled day of outdoor adventures 🙂
Now that you understand just how impressive and functional wool is, here are some great products and brands to consider when adding to your cold weather apparel collection.
Smartwool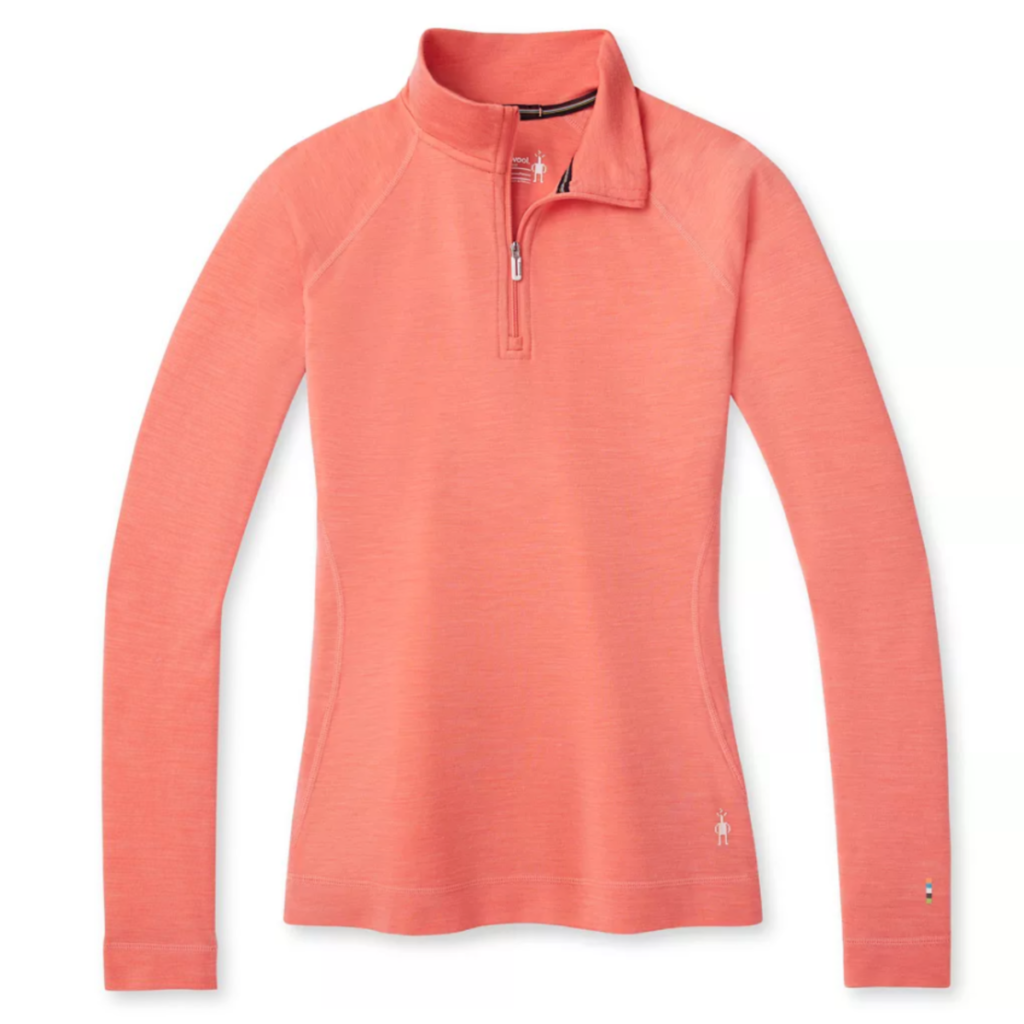 The Merino Base Layer ¼ Zip is a great option for those exceptionally harsh winter days, as the 250 is one of Smartwool's heavier base layers. It is made with 100% Merino wool, and with an interlock knit that enhances comfort, thermoregulation, breathability, and of course, odor resistance. It has raglan sleeves which allowing for better range of motion, and also consists of flatlock seam construction, configured to help minimize the possibility of chaffing.
Besides the mid-weight thickness, this piece is designed with a high crew neck to help keep your neck area nice and toasty. If you get too warm, you can release heat and welcome cool air by unzipping the ¼ zip from your neck to upper chest area.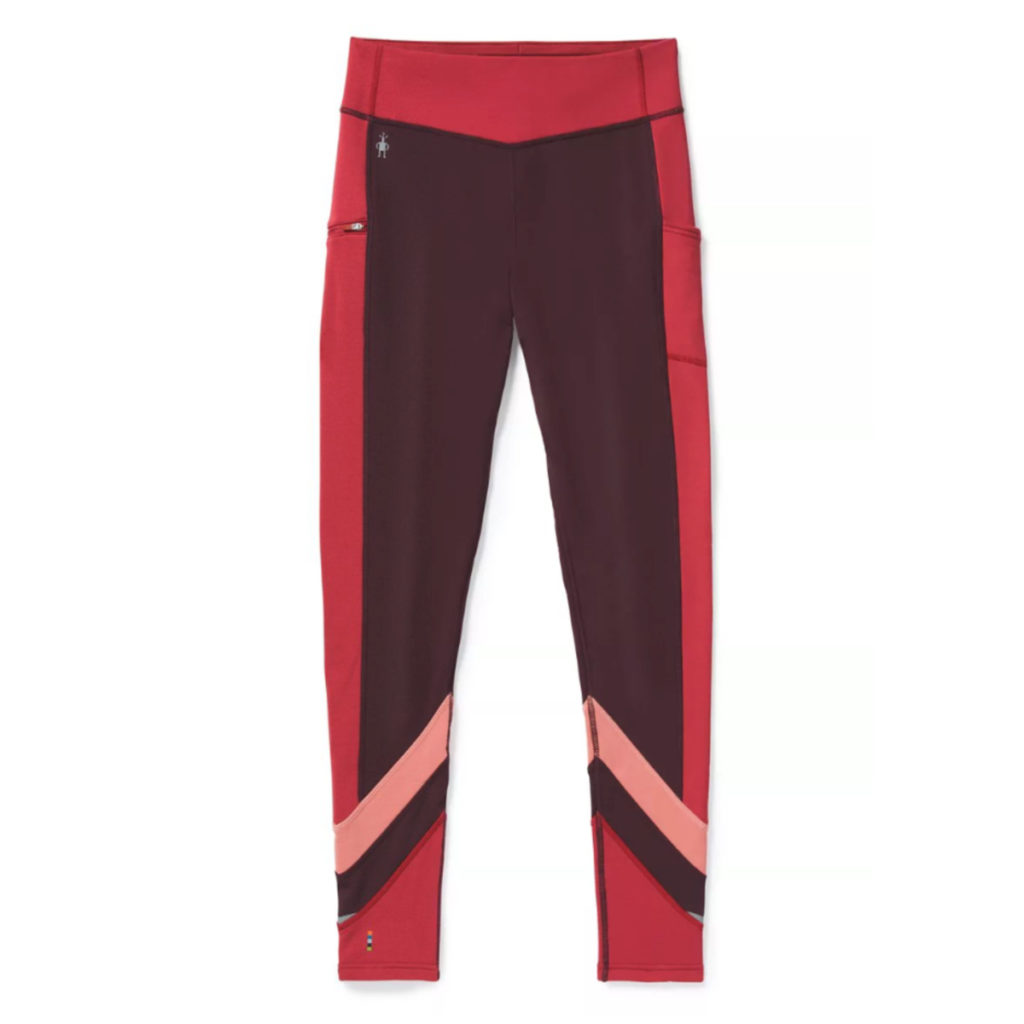 The Merino Sport Fleece Colorblock Tight is a perfect choice for those chilly days that may have you hesitant to go play outside. You can trust that these Merino wool tights will keep you warm, comfortable, and ready to take on whatever Mother Nature throws at you.
These tights use a stretchy knit construction with soft brushed Merino wool on the inside next to your skin, and durable recycled synthetic materials on the outside to brave the elements. These tights have a high-rise fit and thick waist band, making sure to keep your tummy area nice and warm. The leg length is a bit generous, so you don't have to worry about cold ankles.
As for special features, these tights contain an interior drawstring, a large drop pocket (big enough for your iphone) on the outside of the left leg, a zippered pocket (big enough for keys, credit card, and other smaller items) on the outside of the right leg. Additionally, these tights have reflective elements at the ankle and waist, helpful for visibility when adventuring in the dark.
For a wide range of apparel options, visit the Smartwool site to discover all of their Merino wool products.
Tracksmith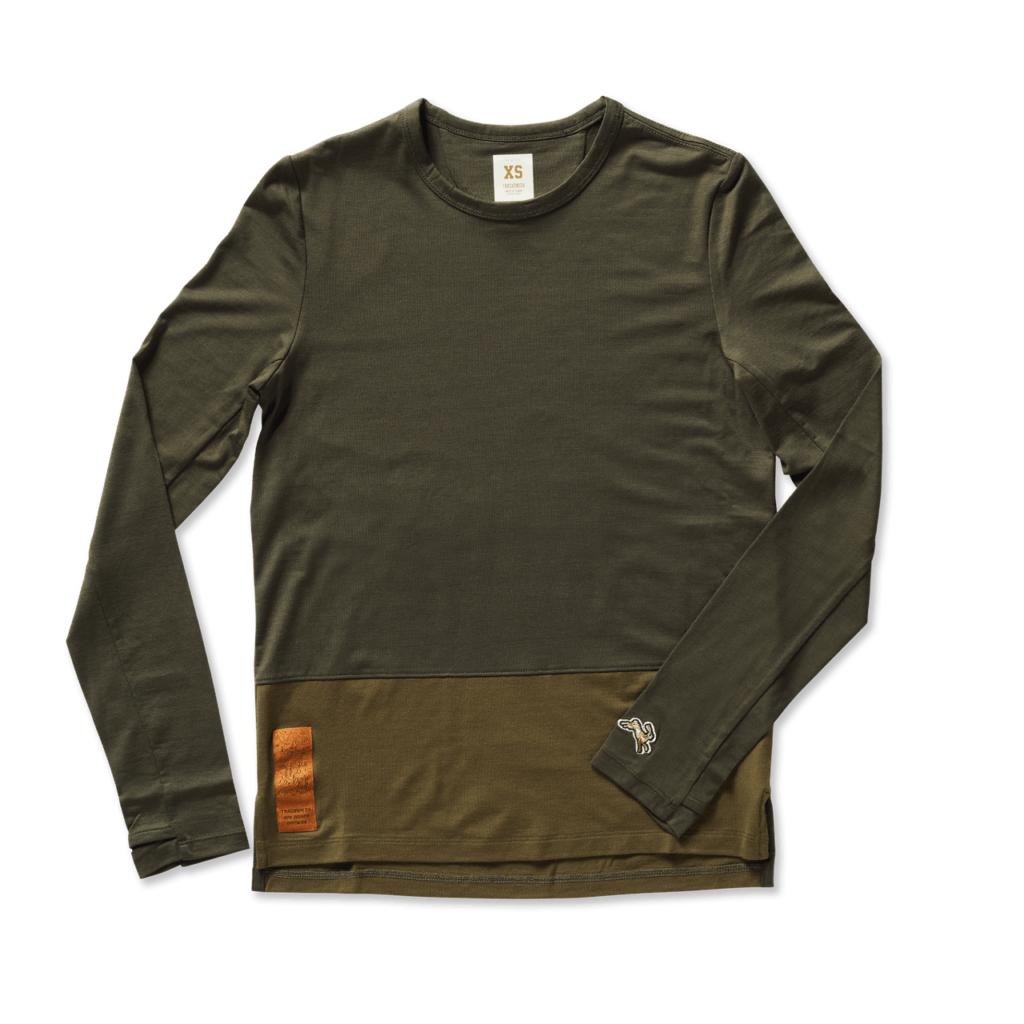 The Off Roads Long Sleeve is made up of a Merino wool and Tencel blend. It has more of a mid-weight feel, so it's great as a base layer for those super burly cold days, or can stand alone to combat those chilly days that don't warrant a jacket.
The combo of Merino wool and Tencel (natural fiber primary made from wood pulp) make this garment an odor fighting machine, as both are antimicrobial. Additionally both of these materials are extremely durable. So feel free to wear this long sleeve multiple times for multiple days and hours to put it to the sniff and wear and tear test!
The Off Roads Long Sleeve features a dropped tail hem to cover your booty, a relaxed fit to provide comfort in motion, and thumb holes to keep those sleeves down around your hands for when the weather gets cold.
Tracksmith's Off Road Collection features a variety of pieces made from Merino wool blends to accommodate various conditions and climates, including their Hybrid Jacket, Crew, Tee and Shorts.
Oiselle
The Wazzie Wool Mile One Pullover is a super warm, but yet light-weight snuggly long sleeve top. This pullover has a relaxed fit and raglan sleeves, complimenting the freedom of movement.
It has a high and loose turtle neck, keeping your neck area nice and toasty but without the feeling of being constricted. Additionally, the sleeves are designed extra long, making sure to cover your wrists and then some! Great for when you forget your gloves but can tuck your hands into your sleeves (which we've all done at some point!).
The Wazzie Wool Mile One Pullover is the perfect for those brisk fall and winter days out on the trails, but is also a great stylish piece that can be worn casually to your favorite café, post-run grub with the girls, or simply just lounging at home.
Oiselle offers a whole collection of Wazzie Wool Merino products, from underwear, a variety of tops, and even a gaiter.
HOKA
The Women's Merino Blend Short Sleeve is a great light-weight option for those cool mornings, or makes for an excellent base layer when needing a bit more to fight the frigid temperatures.
This piece has a dual material construction with both jacquard and pique, and uses both Merino wool and Tencel fibers. This a thermoregulating short sleeve with keep you warm in the cold, but also cool in the warmer temps. It's ability to quickly dry helps to keep you comfortable, and also to keep the material odor-resistant.
The Merino Blend Short Sleeve features underarm gussets for better mobility, a wide crew neck collar giving you a little more protective coverage, and stylish design with a dropped hem in the front, providing a bit more coverage.
HOKA has a variety of Merino wool products, including socks, technical apparel, and new casual wear. Learn more about HOKA's wool products here.