Djibouti. Never heard of it? I hadn't either when my partner told me that we would be moving to this funny sounding place for 12 months because his work project would be based there. A quick Google search informed me that Djibouti was an ex-French colony and the smallest country on the African continent, located on the tip of the Horn of Africa region. With a hot desert climate, it is home to a melange of people from nearby conflict regions: Somalia, Ethiopia Eritrea and Yemen.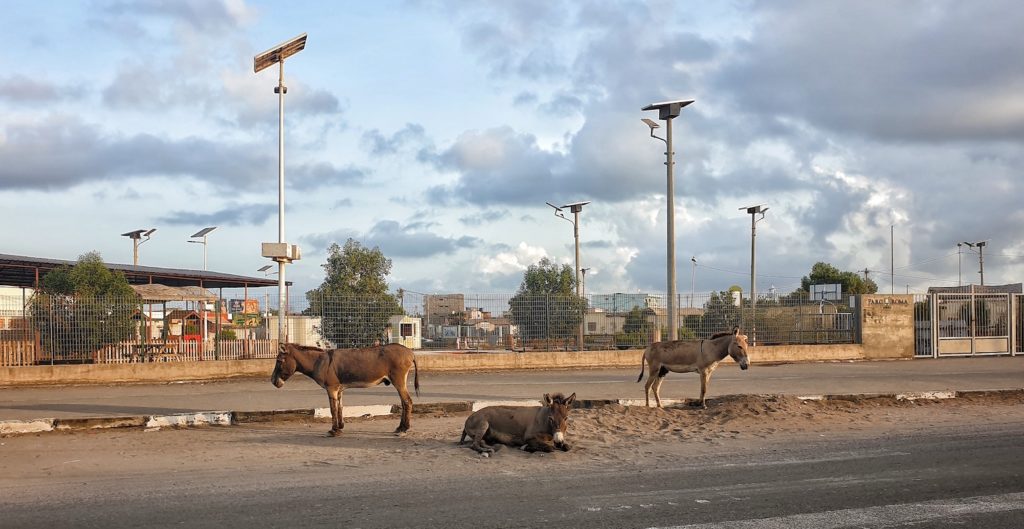 I had spent the previous few months living in Chamonix: the scenic and serene epicentre of trail running in Europe. I had become accustomed to spending long days exploring seemingly endless trails in these remarkable French Alps and was a bit apprehensive at how this move to Djibouti would disrupt my passion for running.
Here are a few things I learned from this experience:
The heat is humbling
Temperatures during the winter months in Djibouti range from 25 – 30 degrees Celsius (77-80F). This is just about bearable for me and my pasty Irish skin that is more acquainted to sideways rain and blustering winds. However, summer temperatures rarely drop below 35C (95F), even at night, and can often reach as high as 50C/122F. The heat whacked me. The longest distance I could run was 5/6km and even at that, I had to take a few walk breaks. I had to learn to get rid of my expectations about what I "should" be running and just be happy with what my body was able to cope with day-to-day in the unforgiving heat and humidity. On the very hot days, I went to the gym that had an air-conditioning unit that was permanently set at 29C/84F to run on a battered old treadmill that started to produce smoke if I ran on it for too long… an experience in itself!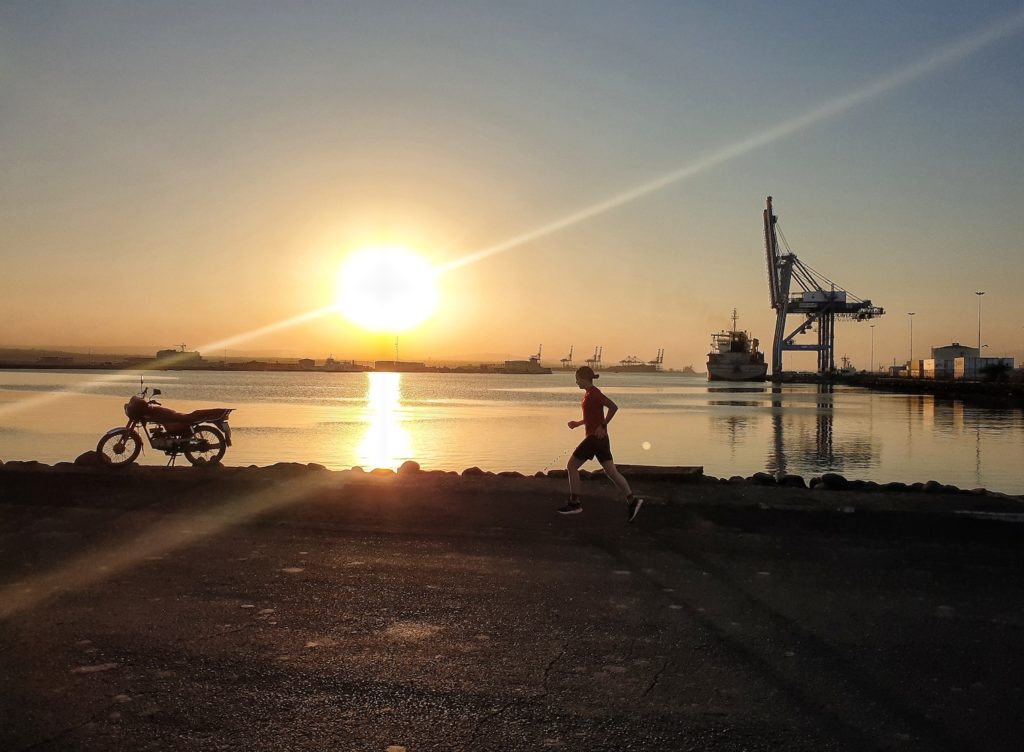 Cold showers are a luxury
On return from my abovementioned sizzling runs, every pore in my skin oozed sweat and I truly believed that I would never feel cool again. I am sure that many of you can relate to that satisfying relief of jumping into a cold shower after a hot run, feeling the icy droplets soothe your burning skin and calming your core temperature. Well, cold water is not a luxury I had in Djibouti! The water that came out of the tap was always just one temperature. The warmer it was outside, the warmer the water was. So, on the hottest of days, I came home to an even hotter shower.
Watch out for the animals
We lived in the heart of Djibouti city, so my runs were always along the side of busy main roads and dusty, sandy side streets. The animals I encountered were not ones that you would expect to meet in a capital city. Herds of goats roamed freely around the streets, chomping on cardboard or plastic bags, camels plodded along the main roads in flocks of two or three and I often had to run on the road to overtake the donkeys that were snoozing on the footpaths. Oh, and I would see a dog or two every now and again.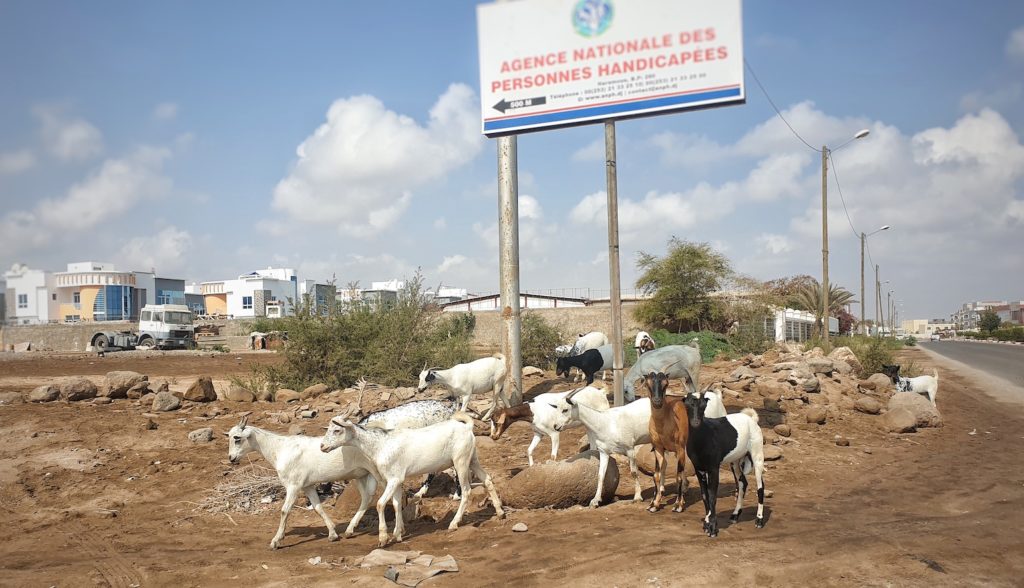 What it's like to be an outsider
Djibouti is a predominately Muslim country, meaning that women cover their hair with hijabs or headscarves and their bodies with abayas or burkas. Women are not encouraged to take part in sport and it is incredibly rare to see any woman exercising. In fact, the Djibouti half marathon took place when I was living there and women were forbidden from entering, whilst elite male runners, including Mo Farrah, ran freely around the streets of the city. As a woman in a Muslim country, I had to be conscious of what I was wearing and try not to attract attention to myself. I only wore men's running clothes: long shorts that covered my knees, and oversized t-shirts so that my arms were covered down to my elbows. I tied my hair back in a neat, low bun and covered it with a cap. I essentially looked like a man and I found that this worked well to keep a low profile. Whilst I never had any negative experiences, apart from some men shouting at me in Somali/Arabic, other white women running in Djibouti have been regular victims of sexual assault whilst out on their daily runs.
Trails are my sanctuary, no matter where I am
We escaped the city a few times and ran around the rocky trails in the mountainous region of Arta. Despite there being no cover from the hot sun and no streams to cool down in, it was glorious. It was quiet, calm and empty, apart from the odd shepherd we met herding his goats/camels through the barren desert. As there was nobody around, it also meant I could wear my usual lighter, female running clothes. Not having a heavy, sopping wet, sweaty t-shirt on my back felt like a real treat! One morning, my partner and I followed a dried-up river bed and discovered a secret, secluded beach at the end of the trail. We swam in the sea, dozed in the shade and had a little picnic with the food we brought with us before putting our trail shoes on again and running back towards civilization, back towards the madness…