Spoiler alert, this will be my last article in this series. I feel like over the past year I've come through a full cycle of injury and recovery, and I hope you feel like you've made the journey with me. Even more so, I hope that if you're working through an injury that this can help you in some way. And if you need a word of encouragement please feel free to reach out to me at [email protected] (I'm not currently on social media).
The San Tan Scramble Trail runs fit well with the timing of my first race back. I wouldn't say I was back to serious training, but I had been running for a bit without any major hiccups and I wanted to test things out a bit. I debated on the distance, they had from 5k-50k. I wasn't looking to make a grand reentrance or blow anything out of the water, I just wanted the confidence boost and a marker of my fitness. I saw that Tracey, a woman I've had some great races with in the past, was in the 5k. I decided to race her and use how much she kicked my butt by as a fitness metric. Also, I would finish in time to spend the rest of the day crewing for one of my coaching clients.
The day of the race I was nervous and excited, and I raced like a rookie. We all took off way too fast for a pace I would be able to keep. In fact, I was in such oxygen deprivation in the first quarter mile my toes went numb. I finally settled into a more reasonable pace, but I paid for my overexertion on the short, steep uphills towards the end of the race. I hung on for dear life with dead legs and managed to finish about two minutes behind Tracy. My knee didn't bother me at all, I had my gauge of fitness, and then I enjoyed the rest of the day hanging out at a trail race with my younger son and my client's wife as we cheered and crewed her to her first finish since her own knee surgery.
After confirming that my knee could handle racing, I focused in on building up my mileage and adding in some speed. I credit my successful reentry to running to two things. First, I focused on patience and holding myself back a bit in my build back. At any given time I'm sure I could've jumped distances more quickly, but I am also just as sure that it would've set me back in my training by overstressing my body and aggravating the imbalances I was trying to correct. Second, I put in the work when it came to PT, strength and mobility. Even when my knee started to feel better I stayed on top of things.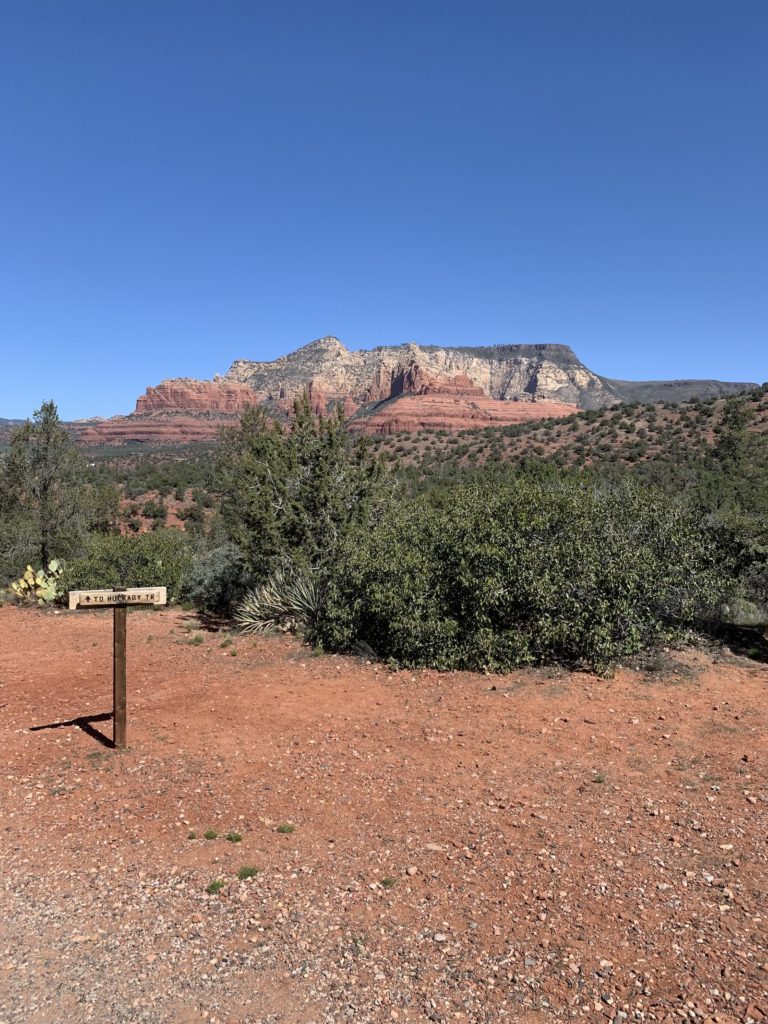 I took the same patient approach to building my race distances. My next race was the Copper Corridor 33k. It was equal to my longest training run to date, and I knew it was right at the edge of pushing to see what I could do and overdoing it. Leading up to the race I saw that Ailsa McDonald had joined the entrants list and only half jokingly declared that the pressure was off me to win. The morning of the race I drove over to Superior AZ near the Superstition wilderness. It was much chillier than on my side of the Phoenix valley, with snow dustings on the mountains and a suspension bridge early on in the race covered in black ice.
The start is downhill on the main street of town and immediately Ailsa and my dear friend Colleen took off. I knew I could have stayed with them, but I also knew it was too fast for me for a 20 mile run and I would pay later in the race. I let them go and settled into a smart pace leading the chase pack. The course was beautiful, winding through washes with far more green than I had seen in a while. Bit by bit the rest of the chase pack dropped off and I was on my own. Around the halfway point there's a short out and back. I thoroughly enjoyed this part as I really love the trail running community and it gave me the chance to cheer on my fellow runners from the 30k and 50k. I also realized that the 4th place woman had come back up on me. The old feeling of competitiveness welled inside on me and I spent the next few miles dropping the hammer. I ran hard but smart and at a pace I felt was sustainable but also enough to leave her behind me.
I popped out to the second to last aid station and asked how far we had to go. They said 3k, but then realizing I was a 30k runner and not from one of the shorter distances they said they weren't sure. I was starting to feel that I was coming to the edge of my abilities. I passed my friend Zoila who was running a shorter race and we exchanged encouragement. She later said that I looked strong as I passed, and I said that I must have a really good poker face.
I got to the final aid station with about 2 miles to go and from that point on my legs were moving by force of will only. I lived the start of the race in reverse, doing the final mile uphill on main street. I crossed the line in 3rd, 20 minutes back from my friend Colleen and 10 minutes ahead of 4th place. Again, my knee didn't hurt, I knew I had gotten everything I could from myself on that particular day, and I also knew that I could continue to build my fitness back to what it was pre-surgery.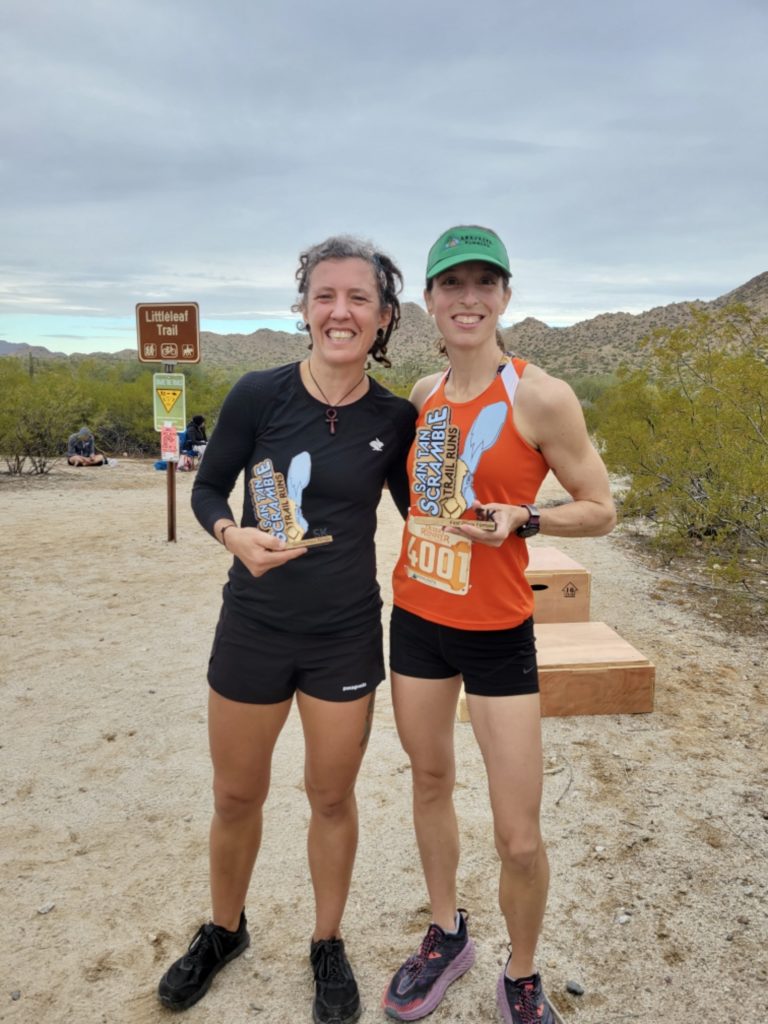 So what next? I'm finishing writing this the day before Whiskey Basin 60k, and you're reading it after the race. The course is rerouted due to a fire, and the last time I did this distance at the race it was also rerouted, so I'm going into it with the mentality that I will run smart and see how it goes. May 2nd I get the opportunity to once again captain the Lane Mountain Aid Station at Cocodona 250, a race that continues to call to me and that I may one day be just crazy enough to do. I am currently 6th on the waitlist for the San Juan Solstice 50 miler in June, and I fully believe that I'll get the opportunity to have my ass handed to me in the mountains of Colorado, after which I'll spend some time enjoying them with my family on vacation. And assuming all of that goes well I'm having a go at the new point to point course at Mogollon Monster 100 miler in September, a full four years after my last hundred miler. And through all of it I hope to hold on to my gratitude for every single step I take out there because I know what it felt like when I didn't have that opportunity. I encourage you to do the same no matter where you are in your running or recovery journey.
If you missed Part 5, click here to catch up on Des's journey.