Photo courtesy of Arlette Laan.
The Appalachian Trail is iconic and what many people worldwide think of when thru-hiking is mentioned. Federally recognized as a National Scenic Trail by the National Trails Act in 1968 (alongside the Pacific Crest Trail) the AT, as it is frequently referred to, already had a long history. The trail Benton MacKaye envisioned in 1921 was to connect the environments and communities of the Appalachian Mountains with a footpath where people from cities could go for solace and much needed connection with nature. It is often thought that this grew from his wife's suicide after her struggle with extreme burnout from overwork. It took over a decade, but in 1937 a complete trail existed.
It was never intended that people would walk the entire thing. Or even significant portions at once, rather as a place for the overburdened to reconnect with nature and gain respite from their stresses. However, in 1948, Earl Schaffer completed the first thru-hike as a way of coping with his experiences in World War II. Shortly thereafter—in 1952—Mildred Norman aka Peace Pilgrim became the first woman to thru-hike the AT.
Thus, the idea of completing the entire trail in a single year—thru-hiking—was born and a new level of resetting from the busyness of civilization was born. It has become an increasingly popular way to experience the trail in the decades that have followed with nearly exponential growth in the 2000's.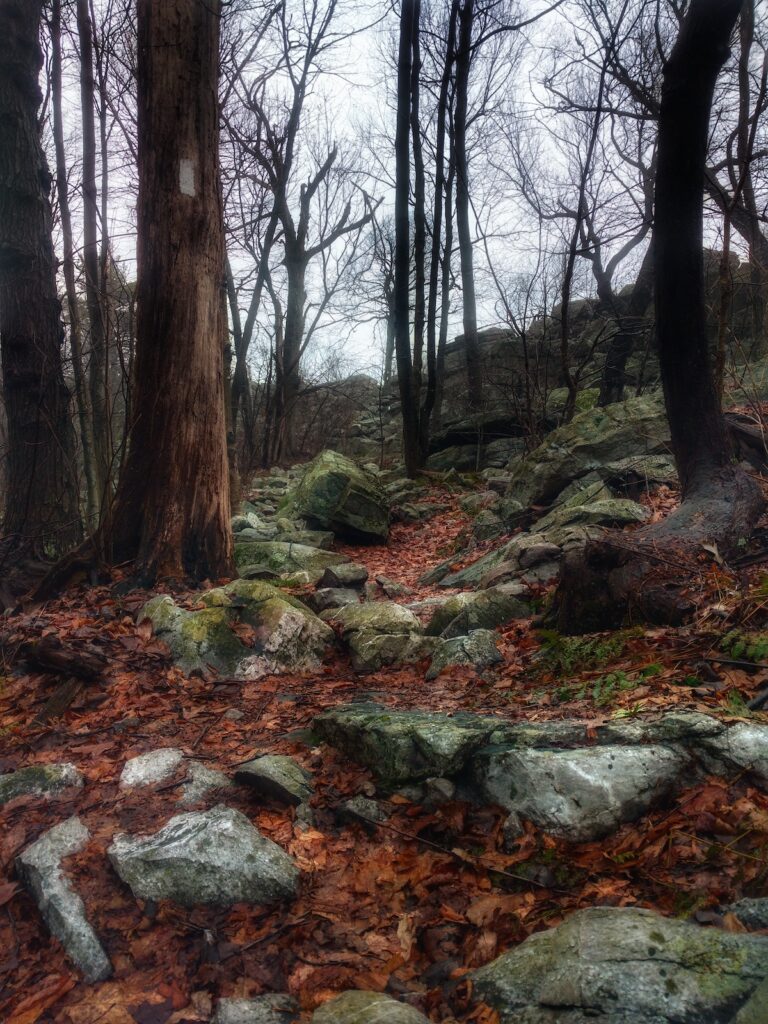 With nearly 75% of the entire US population living within a day's drive of the Appalachian Trail and several thousand people attempting a thru-hike each year, the corridor stretching between Springer Mountain, Georgia and Mount Katahdin, Maine is an incredibly busy place! The trail is maintained and managed by many trail clubs, the Appalachian Trail Conservancy and the National Park Service. Despite the frequent use, these entities (and the federal protection) have ensured MacKaye's vision of a wilderness respite remains intact. "A period recourse into the wilds is not a retreat into secret silent sanctums to escape a wicked world, it is to take breath amid effort to forge a better world."
Thru-hikers—those that complete the entire trail in one season—go one of three ways. A straight northbound (NoBo) hike begins in the spring in Georgia and finishes in Maine. A straight southbound (SoBo) hike begins in early summer in Maine and finishes in Georgia. A flip-flop hike starts somewhere in the middle (usually near Harper's Ferry, WV) in late spring, hiking to one terminus then completing the other half of the trail. The Flip-Flop provides the most flexibility with timing and ensures that hikers have a less stressful timeframe for completion.
Mount Katahdin (and the northern states of NH and Maine as a whole) have short seasons. NoBo's will need to stay on a relatively strict schedule to reach the terminus prior to winter snows (and seasonal trail closures) that come in October and November. SoBo's will have a similar issue with the highest portion of the trail which is located in the TN/NC border region in and near Great Smokey Mountains National Park. No matter which direction is chosen, the AT is a wet trail with lots of rain, mud, and summer thunderstorms. It can also be muggy and hot—or cold and wet at higher elevations. Adaptability is a huge component of success!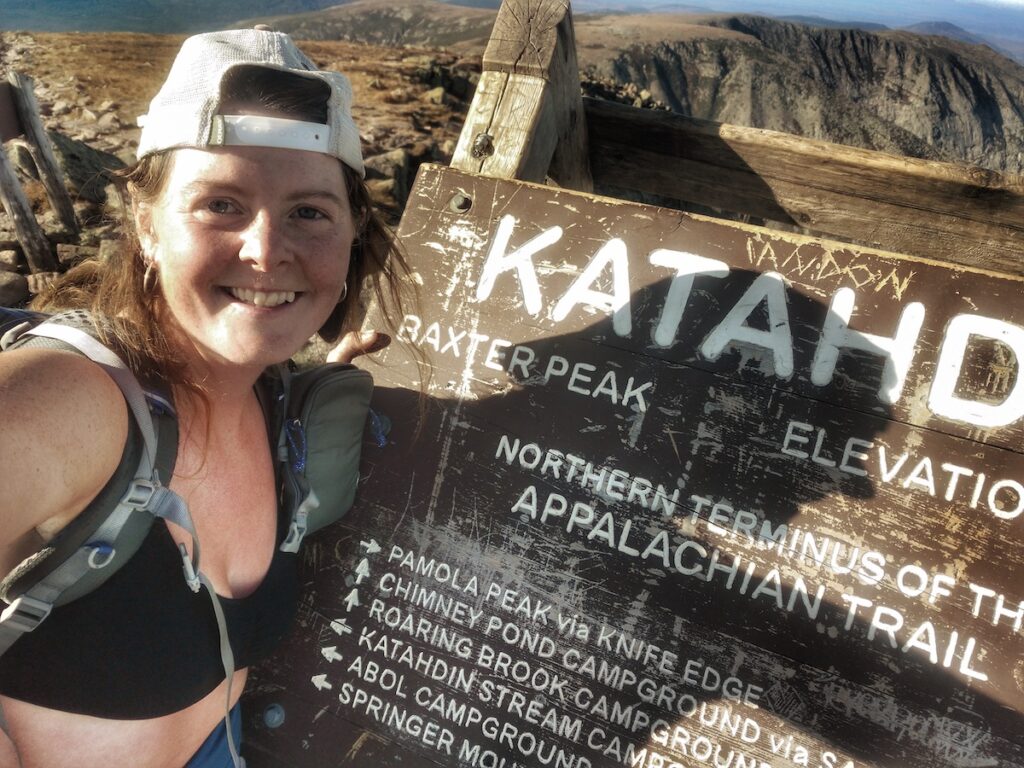 Luckily, one aspect of MacKaye's dream was a shelter system—each constructed a day's walk apart—along the length of the trail. Most hikers, whether out for a few days or a few months, utilize these. While the three-sided lean-to structures vary in quality and cleanliness (most are home to at least a few mice), most hikers either sleep in them or tent near-by. They are usually located in places that are protected and near a perennial water source. After a day (or two) of hiking in a relentless downpour, a dry place to sleep is a welcome site, even if you're sharing it with 5 stinky hikers and some hungry rodents!
The character of the AT shifts subtly as you progress along it until you realize that you've traveled into a very different environment. Often nicknamed (perhaps lovingly, perhaps not) "The Long Green Tunnel," the AT is not known for its views. However, because of the aforementioned rainfall quantities this tunnel is a microcosm of flora and fauna. Carrying a naturalist app can make hiking without grand viewsheds incredibly rewarding as you begin to notice the beauty and diversity in the small things.
The northernmost AT, primarily NH and ME (but also segments of PA, NJ, and NY), are incredibly rocky and often exposed—providing the most continuous views of the entire trail. Unlike the primarily forested trail of the southern portion, the north is frequently quite technical requiring hands-on light scrambling to traverse the trail. This can cause even trail-fit hikers to move much slower than in other areas. It can also leave you subject to the whims of the weather, which can change drastically within a matter of minutes.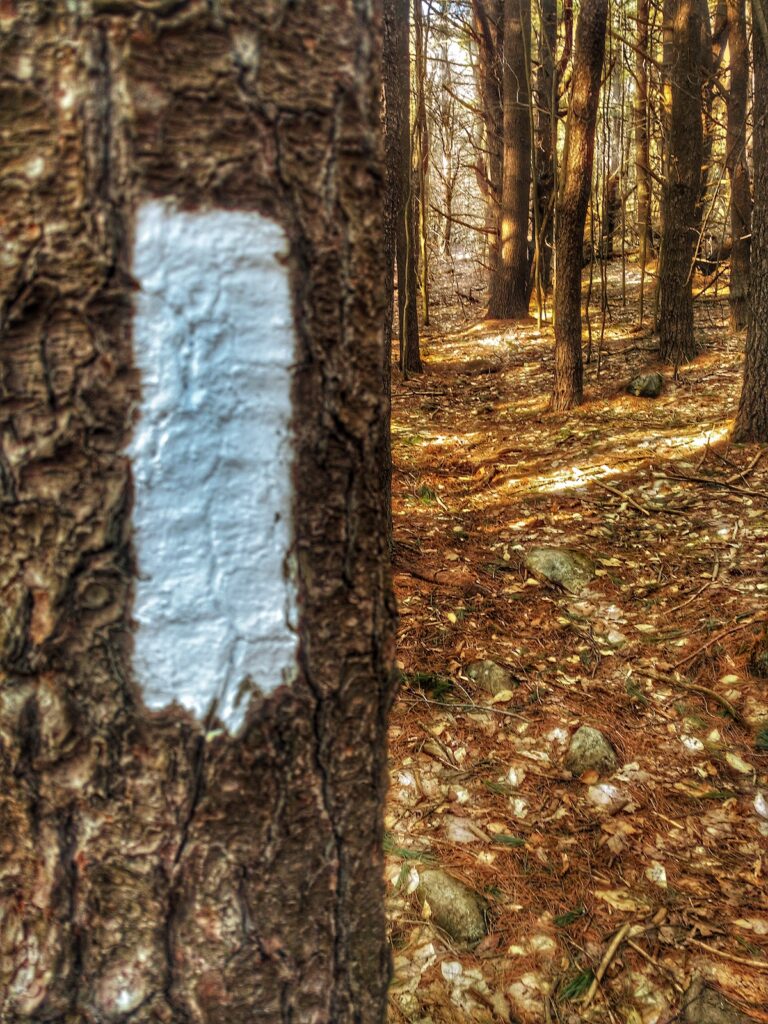 The Appalachian Trail—continuously marked with 2"x 8" white blazed painted on trees (or in their absence, rocks)—is a rugged, narrow corridor of nature utilized by thousands of people, yet reflective of the Wild East that once existed in a nearly unbroken tract. Experiencing a few days or the entire season moving through this environment can be incredibly rewarding. Despite its nearly 2,200-mile length, it is logistically much more simple than other long trails—due in large part to its popularity. Towns are accessible frequently, and most have hostels and other hiker devoted services. There are also a lot of AT specific planning and hiking resources available. A few are:
For the fundamentals of long-distance hiking prep, check out my guide Adventure Ready, available at wordsfromthewild.net or wherever you buy books.