Recently I've been doing some thinking about how we all need a little bit of grace. I sometimes tell my athletes that they need to give themselves some grace when they are particularly hard on themselves. As the saying goes, "we are our own worst critic" and hardest on ourselves. We beat ourselves up over mistakes or things that are out of our control. I was thinking about this very thing when one of my friends, Kim Senechal made a social media post saying exactly what I was thinking. "Lately I've been pretty hard on myself. Why is it easier to give grace to others than it is to be gentle and kind to myself?" How true it is that we often extend grace to others but don't seem to be able to give ourselves that same grace.
Life is full of stress! Many of us have jobs, maybe small children or family responsibilities, spouses, financial problems, aging parents, siblings, or a high maintenance friend or two who all seek some of our time and attention. Everyday lives are filled with stressful situations and so often we handle these as seemly "normal". Then the unexpected smallest thing brings our house of cards crashing down.
Now let us add some time-consuming endurance running to the mix. Those everyday life stressors cause us to not eat well, not get enough sleep and generally not pay attention to our own needs or health. We have poor training runs or don't get a run in at all. Then our big race comes and we DNF! Now, there is zero grace for that. We think we should be able to juggle all these things in our lives, but a little unfinished race and we can't let go of it. Especially that DNF that we feel certain is the definition for complete failure. We have expectations of ourselves, and we cannot find a way to offer ourselves a little grace for things not going so perfectly.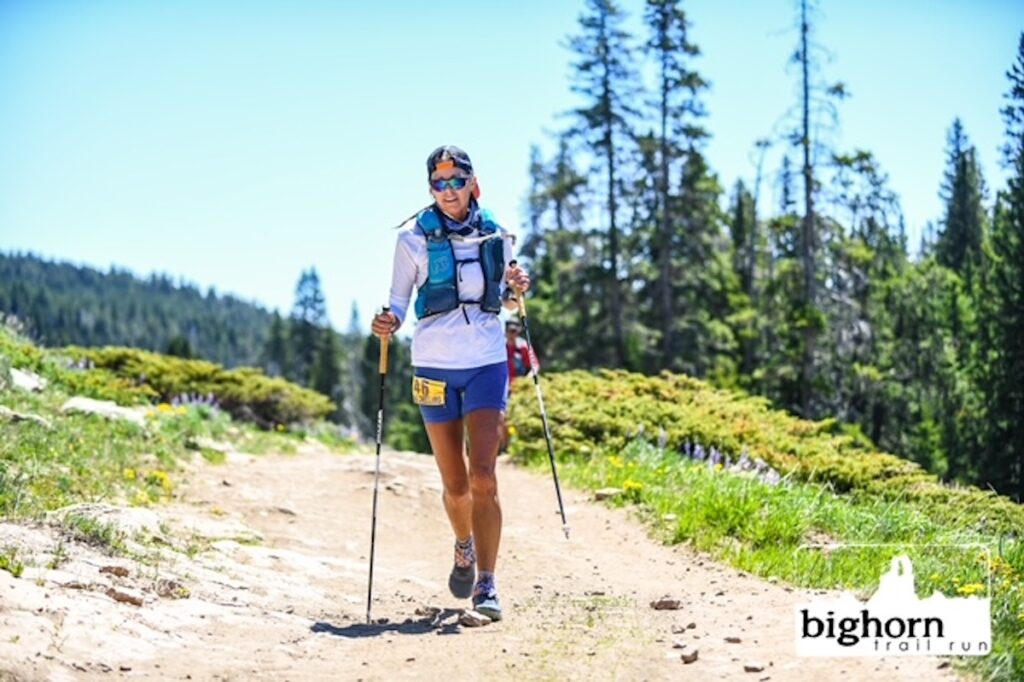 Our DNF social media post we made is full of condolences and words of encouragement but none of that seems to help us accept that grace we are in need of or even the grace others are offering us. We continue for weeks in our post DNF depression because let's face it, it does sting. We signed up for that race maybe as long as a year prior, trained the best we could, envisioned a sweet finish line celebration but somewhere things went sideways, and our race ended before the finish line. If we plan redemption, it will be a long year's wait for the chance to run that race again. Or possibly a lottery race which could lead to a very long wait for a chance at redemption, if at all. So certainly, a little bit of self-pity seems warranted.
It appears we can offer grace to others or tell them not to be so hard on themselves but inside we don't know how to extend it to ourselves. So how can we learn to offer ourselves some of that much-needed grace?
Stop, take a deep breath, and remind yourself that it is just running. We do this for fun. Most of us aren't elite runners and don't pay our bills with race winnings. There are few with sponsorships or ambassadorships that have concerns about appeasing a supporting company. We can take a deep breath and put things into perspective. This is all for fun! We can give ourselves a break and some grace. Deep breath! Breath in, breath out, relax!
Let some things go. As with many things, this isn't as easy as it sounds. We tend to want to hang onto those hurts and disappointments, even nurture them a bit. We must learn to let go and accept grace. Forgive ourselves for falling short. We are the ones hanging on, no one else even remembers what we did last week or even yesterday. Giving yourself grace is permission to forgive yourself. It's ok to forgive yourself and then let it go.
Quit worrying what others think. We are so concerned about what others might be thinking of us or how they might judge us when most likely, they aren't even paying attention. Our Strava and Garmin data doesn't show the whole picture. It doesn't know the stress in your life, the rough day you just had or what kind of weather you endured. It's only a snapshot of your run or training and not the whole picture. Relax, no one is analyzing your data except maybe your coach, and your coach should understand better than anyone else all the things that make up your life.
Stop comparing yourself to what others share on social media. We need to give ourselves some much needed grace and not be looking to social media and others for it. Others often share what they want you to see, it is not always the whole picture. So, let's stop comparing ourselves to what others share. Life is sometimes messy for everyone. Social media is not real life! We shouldn't try to compete or compare ourselves to what others are sharing on social media. Maybe it's time for a social media break if it helps.
Give yourself permission to not do everything. Unless you have a cape and can fly, you aren't Super woman. It's okay if we can't get it all done. Some days we just have to surrender to other things that need to happen. A sick child or a work emergency sometimes has to come first. It's ok that we can't do it all. It's going to be fine.
By extending ourselves some forgiveness, we are saying, "You don't get to trap me in the past. I am worthy of a future." Show yourself what grace looks like. You are strong and capable. One race or even several races and training runs don't define who you are. We can't compare who we are to others, and we must learn not to be so hard on ourselves. Remember, you are strong and capable! You got this girlfriend!