"All you need is a pair of shoes" is a common adage you hear when someone is describing how easy it is to start running. Just put on those shoes and trot out your door. Simple, affordable, accessible…or is it? In preparation for an upcoming trail race recently, I logged into my favorite race gel website with the intention of stocking up for the fall and winter season. Already of the opinion that gels are pricy, I use them almost exclusively during races. Even then, as an emergency last resort for those races that promise "well-stocked aid stations", but only have a couple of chips and pieces of candy (I know I'm not the only one to have bonked because an aid station didn't have what was listed on the race page).
Navigating over to the gels I usually buy; I noticed a huge price spike since I last bought them pre-pandemic and was a bit horrified by the price. My first thought was "I need them", then "I can't justify the cost/calorie of these things", then "can I find a discount", to finally "I'll figure something else out". I closed out of the webpage and began thinking of how I could make sure I don't bonk during a race without my go-to gels.
The sticker shock on one of my usual purchases is a reflection of the supply-chain issues and inflation we're all experiencing these days but changes in spending shouldn't keep us from having fun on the trails so I thought I'd list out some of the cost-saving measures I've taken over the years to keep my bank account happy while I pursue a hobby that definitely requires "more than a pair of shoes".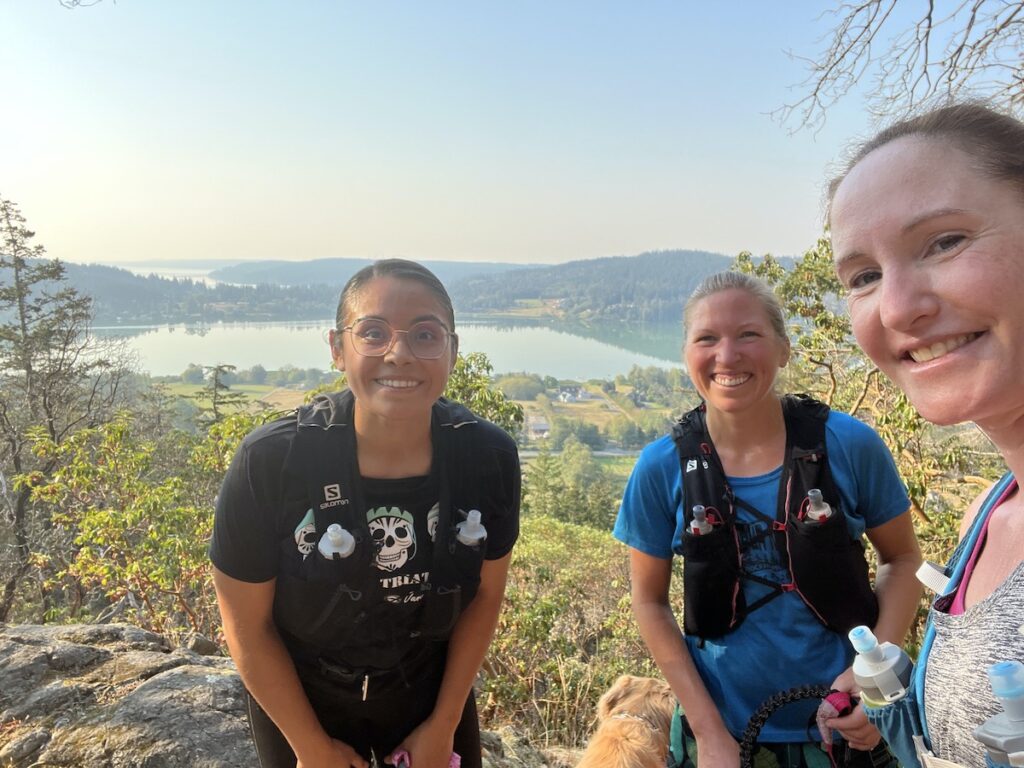 Nutrition:
Making sure you have enough food while out on long runs or during races is important. Here are my suggestions to meet both food and hydration needs that hopefully won't break the bank:
Instead of gels, try dates in a baggie. They're packed with sugars, vitamins, and minerals, and provide that quick shot of carbohydrates you're looking for when reaching for a gel. Pro tip: get the ones that have already been pitted so you don't have to worry about biting into the pit!
Make pb&j tortilla pieces to carry in your pack for when you need more substantial food. Because the tortilla is already flat, it'll be easy to pack, and you don't have to worry about it getting smashed in your bag. These can also work as an emergency stand-in when you're hungry and not seeing what you need at the aid station.
Water down orange juice, add some salt, and use this mix for hydration to supplement with your water.
Go with electrolyte mixes you can find at the grocery store instead of specialty ones bought from running-specific companies. Prices on these are usually more accessible. Just be sure to check the ingredients in case you have any sensitivities.
Instead of gels, try baby food. I've found some half the price of race-specific gels with the same number of calories. I like the fruit and oat ones but there are a lot to choose from.
Buy gel packaging online and make/pack your own food into them.
Gear:
Even that one pair of shoes have seen serious price hikes in recent years. With all the advanced engineering, it can be tempting to wear older shoes longer than you should. Here are some tips to get the gear you need without going over budget:
Do thorough research on the type of gear you're looking for so that it's sure to meet your needs. For example, I wanted a hydration vest that would allow me to go on long adventures in the mountains. I ended up getting a 12L pack that doesn't bounce around or feel overly big for a shorter race. I use this one vest for everything, avoiding the need to buy more vests for other events and meeting my goals of a more minimalist lifestyle.
If you're trying out a longer distance or new event for the first time, consider borrowing gear from a friend. A good example of this could be trekking poles. If you're doing a race or adventure on terrain, you don't normally run on, where trekking poles would be of use, borrowing a pair from a friend instead of buying them for a 1-time event can be more cost-effective. Of course, as with any borrowed gear, be prepared to replace them in-kind if they get damaged, stolen, or lost while in your possession.
Shop gently used gear that has been returned to the manufacturer or seller. REI, Patagonia, and Arc'Teryx each have a used gear storefront online with plenty of high-quality gear at more affordable prices, just to name a few.
Shop for discount shoes at the end of the season when the next model is going to be released and stores are looking to get rid of older inventory.
Utilize discount codes from sponsored athletes.
If you're looking for something specific, ask your running group if anyone has one to sell to you. I did this with a watch a few years back and got a great discount from someone who recently upgraded. The old watch I bought was just sitting in their gear box unused until I offered to buy it. It still works perfectly!
Racing:
While not a necessary component of running, many runners feel the itch to try out a race sooner or later. The sticker shock on some of these events is real, so here are some tips to keep costs from spiraling out of control:
Race organizers often offer discounts and credits towards future races if you volunteer at one of their other races. If you have more disposable time than income, this can be a great way to give back to the community, meet new people, have a fun day, and get credit towards a future goal race.
Organize a fat-ass style race with your running group or friends. This can fulfill the competitive spirit while keeping costs low.
Forgo the race t-shirt and other add-ons when registering.
Pick fewer big goal races to do each year and limit registration for other non-goal events.
Travel:
Traveling to races is a wonderful treat and very fun. It's a chance to see a different part of the world, run in different terrain, and experience new things. Of course, traveling can wreak havoc on a budget, so try out some of these tips to keep things under control:
Plan to race closer to home or stay at a campground to avoid high lodging costs.
If you do want to travel to a race, count it as your vacation so that the budget for travel, lodging, and food can cover both activities.
Get a group of running friends together and plan to carpool and stay in the same rental or hotel together to split costs. If the place you're staying has a kitchen, plan to cook meals together as opposed to going to a restaurant or getting take-out.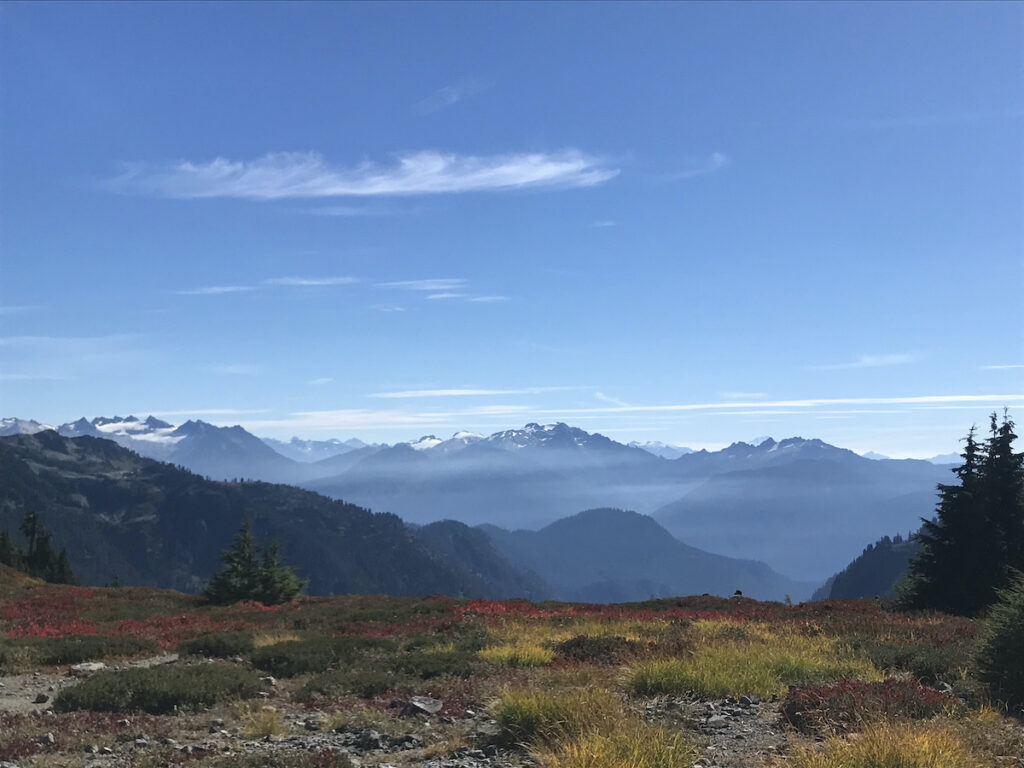 You may be reading this and thinking it "this doesn't apply to me", which is awesome! For those folks, my last tip is to look around at your community and see if there is someone for whom it does. Could gifting a piece of gear really make someone's running year? Generosity and inclusivity go a long way, so consider if and where you could be part of that process.
While many of us are feeling the pinch of inflation, running should still be accessible to anyone interested in participating. We may need more than just a pair of shoes to run comfortably but hopefully with these tips in mind, you can get what you need and head out on your next run with a happier budget.