A few years ago, I took a big step back from running ultra-distance races. A break that was only meant to be short-lived has lasted through the pandemic and into motherhood. When I first stepped away, my thoughts immediately went to goals. As a trail runner, I'm used to having race-related goals and molding my life around training plans. If I wanted to take a full rest from racing, did that mean I had to give up setting and reaching for big goals?
Goal setting has many benefits. It helps keep us motivated on the days when we don't feel like getting out of bed, let alone carry our bodies and gear into the woods and up a mountain. It helps us learn to prioritize. Sticking to a goal requires learning (over and over again, sometimes!) where to direct time and energy. And in the end, we develop and feel a sense of accomplishment, improving our self-image and confidence.
While I stopped training for ultra-distances, I still wanted to be on the trails. Hiking took a front seat in my mind. And from here, it was a short gear shift to hiking goals and lists. But where to start?
When it comes to hiking goals, the parameters are plentiful — from distance to elevation to landmarks — and can easily be tailored to your current fitness level. My postpartum body and mind are most certainly not up for the task of a 100 miler, but a few chosen summits? Just tell me when!
What I've come to love about the hiking lists and goals is that you can go at your own pace — or the pace your current life allows. You can spend a few months checking off summits or spread it out over decades. You can sprinkle it in between training for races and take as many breaks as you want. You set the deadlines and the cutoffs if you want them at all.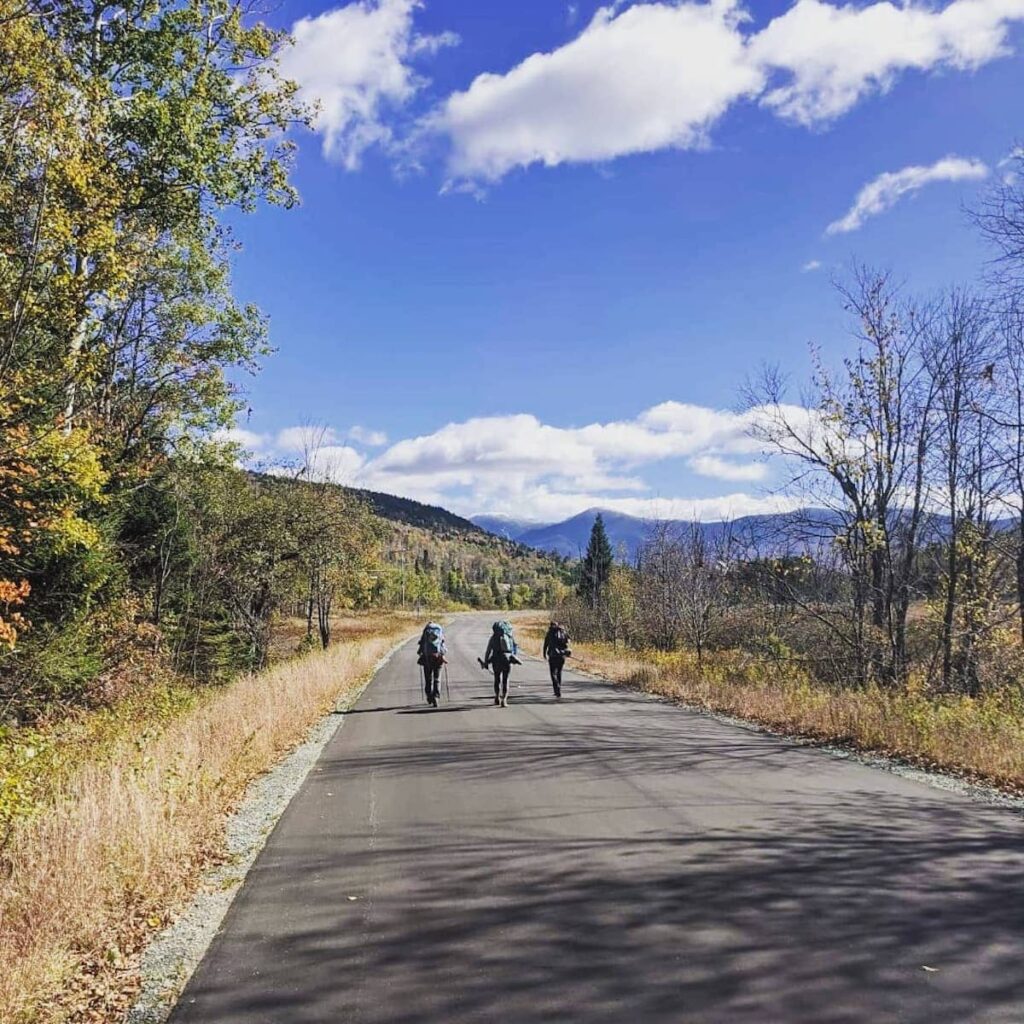 Whether you are a brand-new hiker, a seasoned mountaineer or somewhere in between, a hiking list can help you focus your attention on a new goal. Here are a few parameters to get you started planning your next big hiking goal.
1. Elevation Goal
This one is simple. Pick an elevation that is available to you. It doesn't need to be within driving distance, but it should be one where you can someday travel. In the Northeast, starting at sea level, one common goal is a 4,000-footer. In Colorado, where the starting elevation is significantly higher, you may be looking at 14,000-footers. Using that end goal, you can start with shorter summits and work your way up.
2. Elevation-based Summit Lists
These take the elevation goal one step further, linking together all the mountains of a certain elevation in your region. You can spend a few months checking off summits or spread it out over decades. You can sprinkle it in between training for races and take as many breaks as you want. The following are a few notable examples, but you can also simply Google something along the lines of "mountains 2000-ft or higher in NH" and you have your checklist!
New England's 4,000-footer lists
New York's ADK46 High Peaks
Colorado's Fourteeners
Idaho 12ers
New Mexico 12ers
3. Mountain Range Lists
This is another subset of summit lists and can be based on any size mountain range. During the summer of 2020, when we were encouraged to recreate as close to home as possible, I set my sights on a small range about 45 minutes away. I took a few months, snagged peaks solo or with my quarantine crew, and ended up with a patch to show for it! Within and beyond the three major mountain ranges in the US – the Appalachian Mountains, the Rocky Mountains, and the Sierra Nevada – are hundreds of subranges. The following are a random sampling of ranges throughout the US.
Belknap Range, New Hampshire
Wind River Range, Wyoming
Cumberland Mountain Range, VA/WV/TN/KY
Pocono Mountains, Pennsylvania
Guadeloupe Mountains, NM/TX
4. Landmark Lists
Sometimes focusing on a summit list leads to an 18-mile roundtrip to a viewless summit (I'm looking at you, Owl's Head). These lists let you pick your hikes based on specific views or landmarks and may be more family and beginner friendly.
Waterfalls
Carolina Mountain Club WC100
Oregon Waterfalls
New England Waterfalls
Lookout Tower
Carolina Mountain Club LTC
NH Fire Tower Quest
Black Hills Lookout Towers
Notable Views
Oregon Exposed Summits
NH 52 With A View
While it doesn't exactly fit the bill of guaranteeing a beautiful view, I came across a fun idea that pairs a reward with your hike. Views and Brews allows you to earn a patch by hiking and visiting local breweries. You could also create your own list, pairing 10 hikes with 10 local eateries or other attractions.
5. Section Hikes
Once upon a time, I dreamed of thru hiking the Long Trail in Vermont. I even started gathering the requisite gear in preparation, but life got in the way as it often does. When I was in the process of getting pregnant, I decided that I would section hike it instead with a goal of bringing my children along for the journey. Over the course of three years, thanks to the pandemic, newborns, and various mishaps, we have only hiked 4.5 miles of the 273 miles. But we are doing it! That's the beauty of a section hike – you choose the hike distances, even the order of sections. And hiking a total of 3 miles out-and-back after a sleepless night is still progress.
Long Trail
Appalachian Trail – There's also a DIY 14 State Challenge with a certificate and patch available!
Continental Divide Trail
Pacific Crest Trail
John Muir Trail
Wonderland Trail
Tahoe Rim
And don't forget, especially with the longer trails, your goal can simply be one section or section hiking a shorter portion of the trail.
6. Create Your Own
Don't see any lists that meet your needs or are local to you? Or simply want to create a challenge as unique as you are? You can set a goal of hiking a new-to-you trail each week. Or hitting every trail in one trail system or mountain range. You can pick 5 mountains within driving distance and set your sights on their summits. The sky is the limit when you DIY your list.
The links shared are just a sampling of goal lists, and in no way comprehensive. Some of the links are from larger website databases of peaks and other lists, so explore away! What hiking goals or lists would you add?