"May your adventures bring you closer together, even as they take you far away from home." Trenton Lee Stewart
In mid-October, I spent a long weekend on a scuba diving, camping adventure! My dad and I served as cook and crew for my daughter's dive trip to Mermet Springs, IL to complete her underwater navigation certification. Over the weekend, she did five dives and had a new PR (personal record) dive of 59 feet. While the Midwest is not necessarily a place where people think to go scuba diving, the Mermet Springs quarry is an amazing training site with several sunken airplanes, a bus, train car, ambulance, and other unique things to explore.
As an athlete, I so appreciate the family and runner friends who have crewed, paced, and provided valuable support for me during my races. However, it is fulfilling (and fun!) to be on the other side of the equation to share in someone's sport(s) experience. Much like training and traveling to a race, we prepared for the dive trip like an event. There is camping available on site so we "borrowed" my dad's small camper which has previously supported me in ultra-running races. It was the best home base for three generations to spend the long weekend, providing more than just shelter and a kitchen to work from.
Scuba diving is not a sport I was familiar with but I am learning more about each dive trip! After crewing for my daughter for two different dive weekends, I can confirm that what I grew up seeing in the movies does not match what I experienced during the dive weekend. This is similar to watching running documentaries and running a trail race; there is more to a 100-mile race than the 20-minute video can show. We need both experiences to help us understand what it is like to try a race or a sport like scuba diving. My past awareness helped me ask questions to better understand the process while being on-site to crew gave me a wonderful real-world experience as a bystander.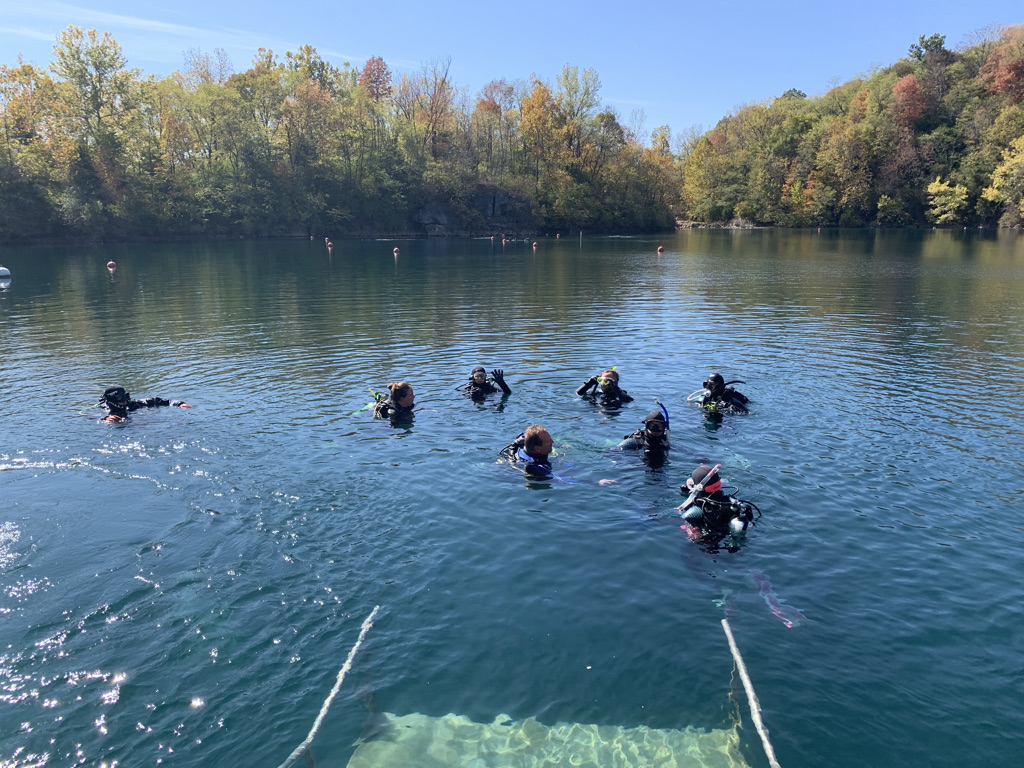 There are several important items I learned crewing for the scuba diving weekend. These items are also relevant to trail running races and other sports I am sampling.
1. Bring snacks. Yes, everyone gets hungry and nobody likes a "hangry" person. This is my number one suggestion for both the athlete and the crew. Whatever fuel the athlete needs to perform is required for the race. BUT serving as crew includes waiting around, staying warm/cool, hydrated, and in good spirits to best support your athlete, so fuel well.
2. Positive energy, encouragement, and hugs go a long way to supporting an athlete. Like any sporting event, there's nerves, a detailed checklist of gear and supplies, logistics, and travel. While being prepared is part of the process, bringing a positive attitude and good energy is required! Since I am also "mom" I was invested in supporting my daughter's scuba diving weekend but as "crew" I wanted to demonstrate how to best support an athlete.
3. Make it fun – as athletes we train and race to challenge ourselves to move to the next level. But for most of us, our sport of choice is something we choose to do, not get paid to perform. As humans, we grow best in a healthy environment which includes having fun, laughter, and community.
I love the process of training and racing. It has provided me with a new awareness of what my body and mind can do. The opportunity to coach, to be crew, and to support family and friends in their sports is icing on the cake. I look forward to the next scuba diving or camping weekend. Cheers to adventures with family and friends.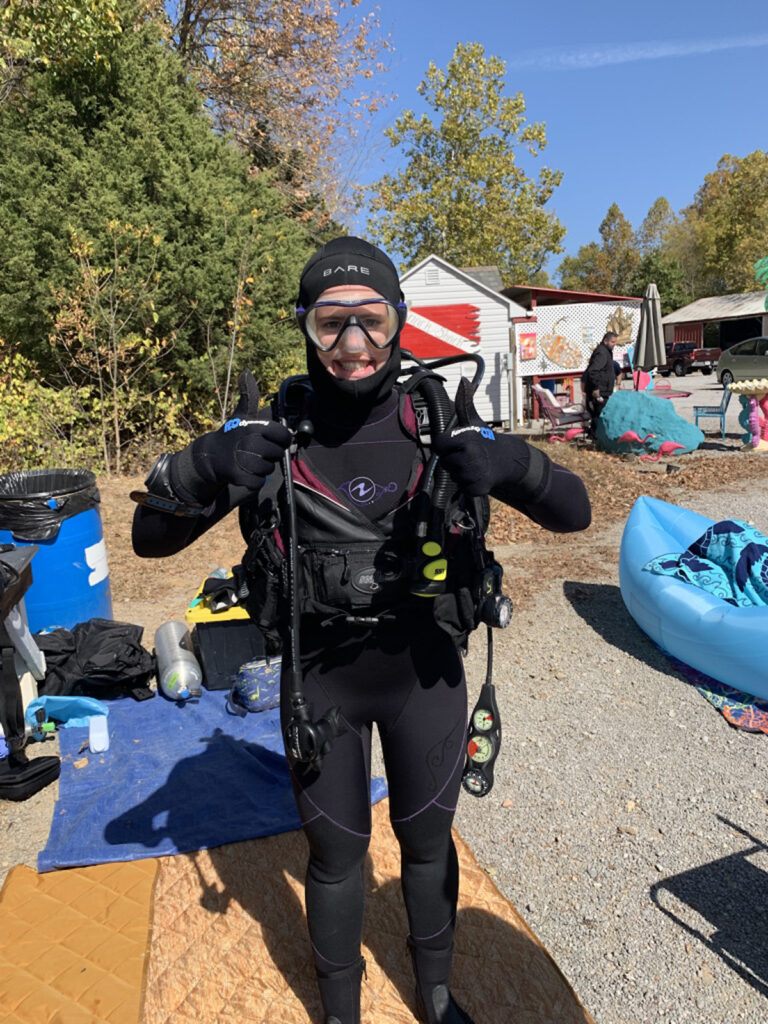 For an introduction on crewing a runner for a trail race, see the iRunFar article on crewing.