I've always loved the foods of summer. Giant salads, grilled proteins, fresh ingredients that fill outdoor tables, picnics, and road trips.
In this month's column, we bring a few very easy and tasty vinaigrettes to a kitchen or bbq near you. Vinaigrettes that can be used for salads, marinades and that have a twist of protein or other nutrients added for additional benefits.
Stephanie will provide a nutritional breakdown and soon these recipes will become staples in your routine.
Let's circle back though to what we often think of when vinaigrettes, marinades and dressings come to mind.
First and foremost, the base is provided by a sort of fat, usually in the form of oil. Then an acid makes an appearance, most often a vinegar. The options for both vinegar and oil are seemingly endless. It is usually a good rule of thumb to keep both on the neutral side.
Fat can be fear inducing to those who have been misled by diet culture and completely backwards nutrition information. Fat is good, fat is healthy, fat is important, and most of all- fat is tasty. Yes, it does have more energy per gram, but that energy is used by the body for so many things. Instead of avoiding fat, embrace it and know that it will help you in your health and athletic goals. Back to the vinaigrette.
For example, olive oil is a great choice, but an extra virgin first pressed oil is quite assertive and will likely take over the flavor of everything else added. If you do choose the olive oil, grab one that is on the lighter side. Something like sesame oil is a great addition to an Asian profile for a vinaigrette but should not represent 100% of the oil needed. Just a few drops at the end should be enough to bring out the sesame flavor. Grape seed, rice bran, lighter olive oils, avocado oil, etc are easy to source and work well. Nut oils are beautiful, but a little goes a long way. Rough chopping nuts and adding them at the end with a teaspoon of nut oil is always a fun way to add texture, flavor and more nutritional benefits.
As far as acid is concerned, the world is your oyster. My go to acid is fresh lemon juice and the zest or unfiltered apple cider vinegar (ACV) or champagne vinegar. I prefer the bold taste of the unfiltered ACV, but the champagne vinegar is somehow floral and soft, and frankly it is hard to beat the flavor of fresh lemon in a vinaigrette. Oils are most present in the skin of citrus fruit, and therefore the zest brings a beautiful brightness that ties everything together. And remember, fresh lemon juice means fresh, not from a bottle.
So that is the start. Oil+acid=the base. The ratio to keep in mind is 3 parts oil to 1 part acid. We recommend making small batches of a recipe to be sure to like it. Otherwise, you will be stuck with far too many random jars of "meh" vinaigrette in the fridge.
Once you know the flavor profile you want you can add other ingredients to accompany and build on the theme.Fresh herbs, mustard, salt and pepper, along with a little honey or maple syrup are my favorites to add. I love chopping up sweet pickles and hard-boiled egg to really brighten the flavor. Adding a tablespoon or two of cooked quinoa, silken tofu, smashed cooked lentils or white beans adds a smooth creamy mouthfeel and extra protein. All of these garnishes also act as binders, making for a smooth, creamy texture.
You can also add foods/nutrients here that you might need a boost of. For example, this is a great way to add nutritional yeast for some B12 for those primarily plant based. Or add a few drops of vitamin D to the mix. Just make sure to make smaller batches to keep the quality of these ingredients.
You can use a blender to combine ingredients, or in a bowl with a whisk or fork.
Salt and pepper are highly important when seasoning the recipes. Be sure to mix everything well, taste and adjust seasoning as needed. Years ago in culinary school, we always tasted our vinaigrettes using a small piece of lettuce. After all, this is the primary vehicle said vinaigrette is created for after all.
I prefer kosher salt as the flakes are large and flat and melt well into the base, or a nice sea salt.
Cracked black pepper is always on hand. But find your own.
Find your own go to ingredients and become good friends with them.
Finely chopped shallots or red onion are nice additions, fresh garlic paste, and fresh grated ginger bring a richness to everything. If it is not obvious already, I could wax poetically about this for hours.
Let's get down to business and check out a few recipes and hear what Stephanie has to say. All of the following recipes are great for dressing salads of any kind, adding to cooked beans, pasta salads, or marinading protein.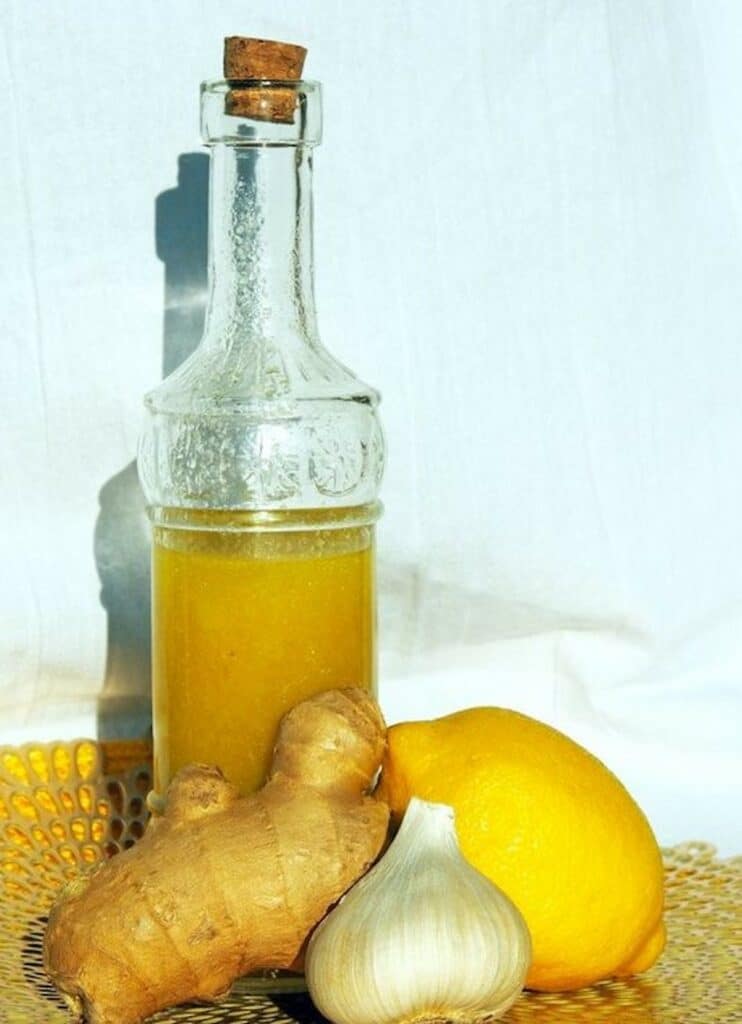 Steph's Notes
I love a huge bowl of colorful vegetables, mixed with some sort of grain, topped with protein, and generously covered in a dressing or sauce. This is 99% of what I eat in the summer. As Kelly mentioned, the possibilities are endless! However, I cringe a bit when I see these salads, either in recipe form or in "healthy" cafes, without the fat. Not only is the taste compromised, but the nutritional profile is as well. Many of the micronutrients NEED fat for absorption. Without fat in the mixed meal, lots of the goodies (ie the reason you eat the vegetables in the first place) are lost in translation.
When I hear someone say they don't like dressing, I usually challenge that thought. That mostly comes from a disordered eating voice telling them to avoid the fat to reduce calories. Besides missing out on the nutrients, let me tell you why else that backfires. Our bodies use various feedback loops to impact appetite. Many of these are appetite hormones that are released in the gut in response to the content of the foods consumed. Fat and protein both stimulate the release of appetite hormones involved in satiety that are integrated in the hypothalamus to tell us we're full. So, without the fat, much of this messaging is missing. The result is that we can feel hungry again sooner, and potentially take in more energy to compensate. That's a very elementary description of the process, but you get the point. Skimping on fat not only makes the dish taste less appealing, it also causes you to miss out on those valuable micronutrients and reduce satiety (fullness) following a meal.
Mustard Vinaigrette
Ingredients
1/2 teaspoon Dijon mustard
1/4 teaspoon fine sea salt and pinch of freshly ground white pepper
4 and 1/2 teaspoons sherry vinegar
4 and 1/2 tablespoons olive oil
*Add 1 each finely chopped hard boiled egg for a classic French addition, as well as more protein
Procedure
Whisk together the mustard, salt, pepper, and vinegar in a mixing bowl. Add oil slowly in a steady stream, whisking constantly until combined. May be stored tightly covered in the refrigerator for up to one week. 
Garlic Caper Vinaigrette
Ingredients
1 large cooked egg yolk
3 tbsp fresh lemon juice
2 tsp Dijon mustard
1 teaspoon fresh capers
2 garlic cloves, mashed to a paste with kosher salt
3/4 cup extra-virgin olive oil
Kosher salt and freshly ground white pepper to taste
Procedure
In a small blender or mix by hand in a bowl with whisk, combine the egg, lemon juice, mustard, capers and garlic. With the machine running, slowly add the olive oil until the dressing is smooth and thick. Season with salt and pepper, then cover and refrigerate until needed. Store for up to two weeks in the refrigerator.
Red Wine Walnut Vinaigrette
Ingredients
3 tablespoons red-wine vinegar
2 teaspoons whole grain mustard
3/4 cup rice bran oil or avocado oil
2 tablespoons walnut oil
Kosher salt and freshly ground pepper
½ cup chopped walnuts to garnish salad

Procedure
In a medium bowl, whisk together vinegar and mustard. Gradually whisk in the walnut oil until emulsified. Season with salt and pepper. Cover, and refrigerate until ready to use. Before using, whisk well. Store in an airtight container, refrigerated, up to 1 week.
Steph's Sauce
Ingredients
1/2 cup avocado oil
2-3 tablespoons lemon juice
2 tablespoons nutritional yeast
1 teaspoon red curry paste
2 tablespoons almond butter
2 tablespoons maple syrup
Salt to taste
Water to thin
Procedure
Whisk almond butter, curry paste, and avocado oil in a medium bowl. Add lemon juice , maple syrup and spices and stir to combine. Add water, a little at a time, to thin until desired consistency. 
Or, just add all ingredients to a large mason jar, screw the lid on tight and SHAKE! Fun way to make this with a toddler!