It's fairly easy to prepare for an adventure before you leave the trailhead, but there's no easy access to resources once you're on the trail and an issue arises. This article will provide you with suggestions of how to handle situations where you may become lost in the wilderness.
You took a wrong turn or went off trail and are now lost in the wilderness. Now what?
As soon as you've realized you're lost STOP*! Stop in your tracks, take a few deep breaths, and do the following:
S-Sit: Sitting will keep you from wandering around and potentially getting more lost.
T-Think: Take time to think about your route, the turns your made, potential game trails, etc.
O-Observe: Look for clues around you for guidance. Did you leave footprints? Familiar landmarks?
P-Plan: Your plan will vary depending on available gear, resources, well-being, weather, and condition.
Being lost is okay, there are steps you can take to figure out where you went off course, or to be found. It's important to stay calm, as you now need to focus on your available resources in an effort to find your way out or to signal for assistance.
S-Sit
The act of sitting down is important for multiple reasons. For one, it helps to prevent you from potentially getting more lost. At this point, continuing to move through the wilderness without a plan could make it harder to find the trail, help, or to be found. Sitting naturally reduces activity, which will help to slow an elevated (anxious) heart rate. The key is to be as calm as possible (this isn't always easy), as it's important to make rational decisions with a level head, instead of based on fear or anxiety.
T-Think
While sitting and taking deep breaths to calm yourself, it's time to start thinking about the situation. Do you remember any spots along the trail where you could have made a wrong turn? How long do you think you've been off trail? What gear do you have with you to aid in your situation? Did you leave a note of where you were headed and what time you'd be home by?
During this time you will likely have an abundance of thoughts flooding your mind. This is your adrenaline doing its job. Do your best to slow down and individualize your thoughts.
Here is an example checklist of a few things to consider:
Mentally retrace your steps and visualize the route. Do you recall a tricky area where you could have made a mistake?
What gear do you have with you? Take inventory of your supplies, as these will be helpful when creating a plan for next steps.
Did you leave a note about your planned trip and expected return time?
Sorting through these thoughts will help when you get to the planning stage.
O-Observe
You just went through an internal process of recall and analysis, and now it's time to examine the external environment. Observing the area around you may present clues, provide landmarks or potential resources. Also be aware of the time of day, amount of time you've been out, the temperature, and weather. All of these things will factor into your future planning.
Here is an example checklist:
What time is it? Is it possible you will be out after dark?
What is the weather like and is it possible to change?
Did you leave footprints or any noticeable tracks to help you retrace your steps?
What can you see from where you're at? Are you able to identify any notable objects, landmarks, or peaks? Are you able to reorient your direction via, North, South, East, or West?
In the event you may be spending the night outside, is there anything around you that can aid with shelter or warmth?
Are you in an area or location that Search and Rescue, or trail users may be able to visually see or locate you (open field or clearing)?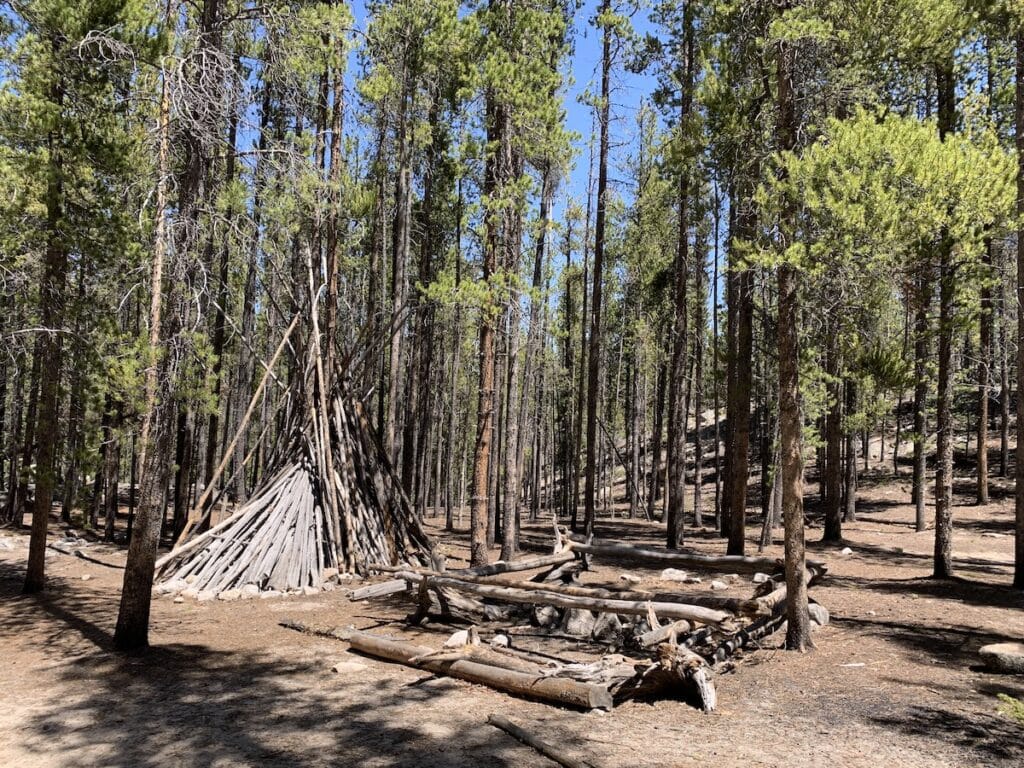 P-Plan
Now's the time to tie everything together. Combine what you've learned thus far from your S-T-O activity to create your P-Plan. Your plan will determine the likelihood of walking out to the trailhead or potentially waiting for Search and Rescue to assist you.
If you have a phone with limited battery life, be mindful of how you use it. If you have service, call for help immediately and share as much information as you can regarding your original route or objective, where you parked, what gear you have, and a status check on your current well-being (cold, scared, calm).
If you have an inReach or Personal Location Beacon (PLB) and are unable to find the trail or are unable to make your way out, now's the time to activate the SOS.
If you don't have service or a PLB, it's time to sit tight and weigh the variables. For example, unfavorable weather and darkness may force you to make different choices as compared to fair weather and additional hours of daylight. Your available gear and outdoor survival knowledge will also dictate your comfort level in decision making.
The best way to mitigate a potential lost situation is to make sure your preparation is on point. Have a backup plan for if you become lost, which includes leaving instructions with a responsible person to alert authorities.
Unfortunately there is no one specific plan for all lost person situations, as each is unique due to multiple variables and factors.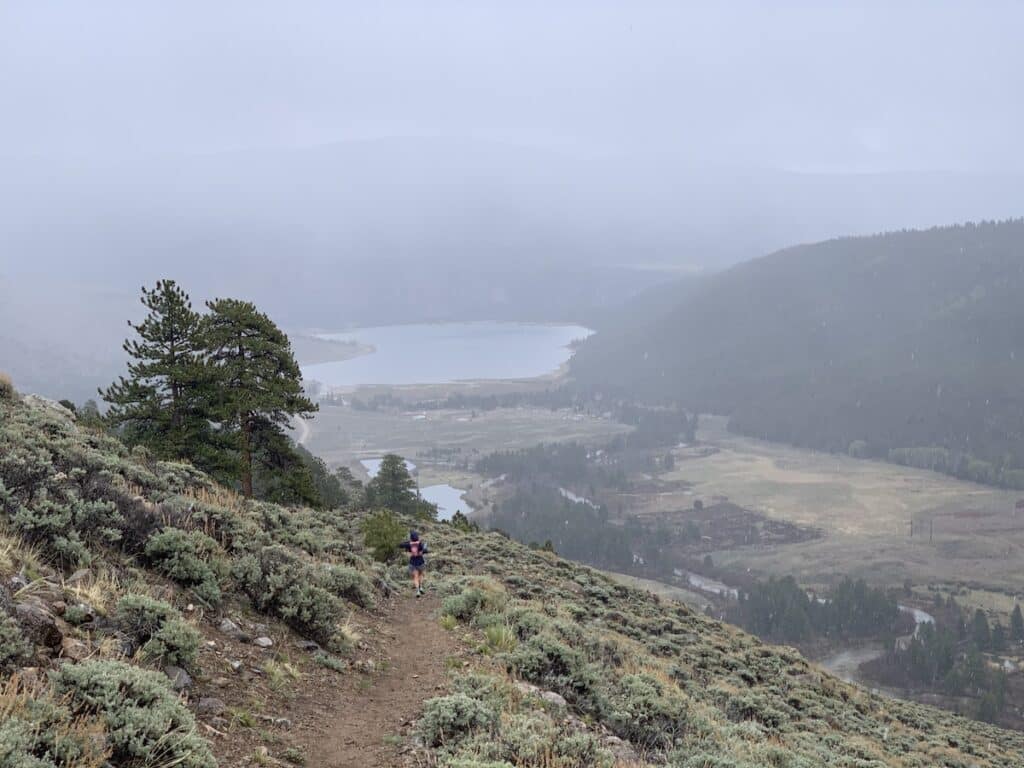 References and Additional Educational Resources
*Shimanski, Charley, 2008. Mountain Rescue Association, General Backcountry Safety. https://mra.org/wp-content/uploads/2016/05/backcountrysafety.pdf
Mountain Rescue Association: Public Education