Photos from Chaffee County Search & Rescue missions and trainings.
Search & Rescue organizations are tasked with educating, searching, rescuing, and evacuating people who are in threatening or adverse situations inaccessible to highway vehicles or standard emergency medical services. Search & Rescue members (generally volunteers) are specially trained for unique circumstances related to technical activities and their local environment.
Search & Rescue Mission Process
You are lost or injured and have activated your Personal Locator Beacon (PLB) SOS for help. Now what?
Most folks are unaware of the process and procedure that takes place after authorities are notified of an emergency situation. This section provides a basic understanding on what generally happens during a Search & Rescue (SAR) operation, and what a subject can potentially prepare for or expect.
Once an SOS has been activated, its location data is sent via satellite to the nearest dispatch station overseeing that county or region. The authorities (generally the Sheriff's Dept.) will attempt to make contact with the subject, further assess the situation based on the SOS coordinates and any additional information obtained from the subject (if possible), and will contact the local Search & Rescue Incident Commander (IC).
The IC will page its local volunteer SAR members, instructing them to meet at a specific location (generally SAR HQ) to formulate a plan. Multiple variables are factored in when creating a plan. These details may include:
Information obtained from the subject.
Information from reporting parties (RP).
GPS coordinates from the SOS.
Current and forecasted weather.
Current time of day, route and terrain information.
Accessibility to the subject's location via vehicle (or helo).
How long the subject has been missing.
What is the extent of distance the subject could have traveled?
What is the search area perimeter based on natural obstacles or access to help (steep ridge line, cliff bands, river, road way)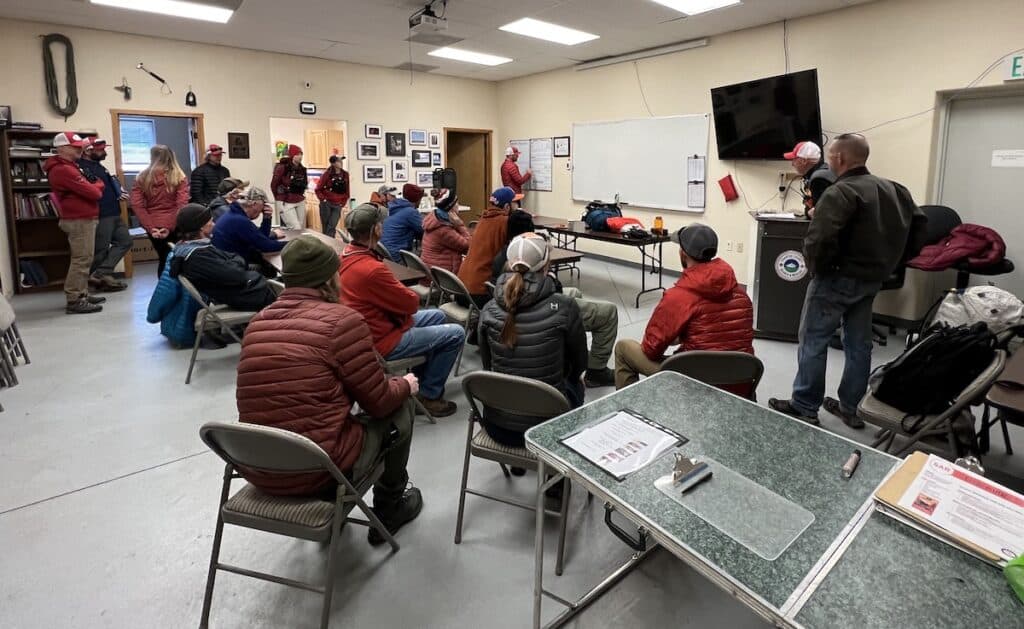 It can take multiple hours before SAR members are able to reach the subject. Much of this is determined by the amount of information received, technicality of the terrain, weather, and time of day. SAR operations, while hasty, still take time to assemble, strategize, and operate in order to have a productive mission.
If there is two-way communication, the subject should follow the instructions provided by officials. If there is no option for communication (just simply activating an SOS), the subject should sit tight and try to be as patient and calm as possible. The subject needs to focus on creating a warm and a comfortable environment while they wait.
Help Yourself in Getting Located
While SAR members are searching for you, do what you can to help them! Have a headlamp, turn on the strobe function. Position yourself to be seen from the sky (if possible) as SAR may use helicopter resources to search for and extract you. Have something bright in color, put it on or lay it on the ground. If your pack has a whistle, periodically blow your whistle with three bursts for SOS. Though you may not be able to move, these are some simple things you can do to help your chances of being located.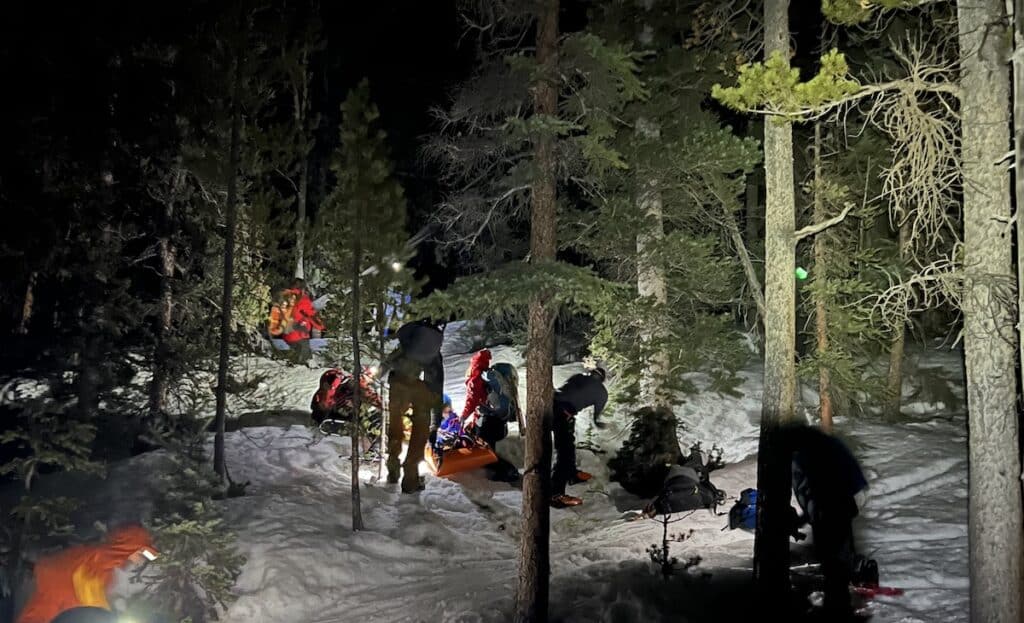 No PLB, Now What?
If you don't have a PLB and are in need of help, things get a bit trickier. You should prepare for a potentially much longer rescue timeframe, and one that may have you out overnight.
Hopefully you've informed (or left a note for) a responsible person where you were going, along with a time you expect to be home. With that preparation your chances of being rescued and rescued quickly are much higher. Be prepared for your responsible person to alert authorities shortly past the time you expected to be home, and rest assured, help will be dispatched and on the way.
If you haven't left a note or told anyone where you are going, it can be very hard for rescuers to find you. No one will know to look for you until someone realizes you are missing (friend, co-worker, etc.). From that point authorities will start with your last known location, which would likely be your home. They may also start to search for your vehicle or ping your cell phone.
When authorities find your vehicle at the trailhead they will alert SAR, and begin sweeping trails in the vicinity, looking for any clues.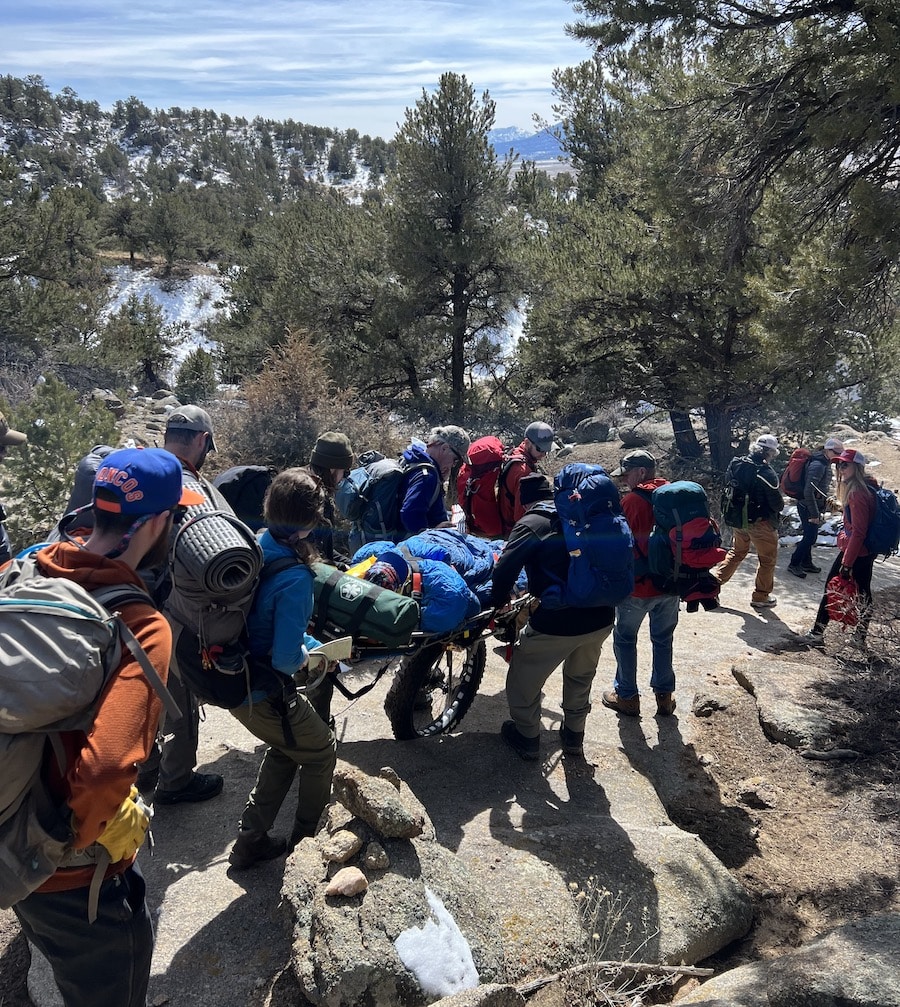 In this type of situation you may have better luck being found and assisted by another trail user, so be on alert. Shout for help periodically, take inventory of what you have, and make a plan. Your main focus is to stay warm, ration food & water, and to make yourself as comfortable as possible for a potentially long duration (could be a few days) until help can arrive.
Though many Search & Rescue missions have happy endings, some unfortunately do not. When going into the backcountry set yourself up to receive help (if needed), and mitigate risk by taking the proper preparations and considerations before heading out on the trail. Accidents happen to everyone, but those who are prepared generally experience a successful outcome.