Women face an uphill battle not just in society but on the trails. Whether it's income gaps or mountain race distances or paltry ultra participation, there's evidence that inequity and inequality pervade our sport.

Many race directors have stepped up their efforts to attract (and retain) female racers. Whether it's pregnancy deferrals, pads and tampons at aid stations, or skewing entries to ensure half of competitors are women, change may be afoot.

But not without some missteps.

Run Rabbit Run, for example, announced a one-hour head-start for the Tortoise-category women (who aren't in the running for the 100-mile's copious prize purse), which would give them 37 hours (rather than 36) to finish the race. According to Fred Abramowitz, RRR race director, the race received positive feedback to the extra hour. However, the social media announcement included misguided assumptions about female racers and an ensuing flurry of comments resulted in the race apologizing—and potentially walking back its offer.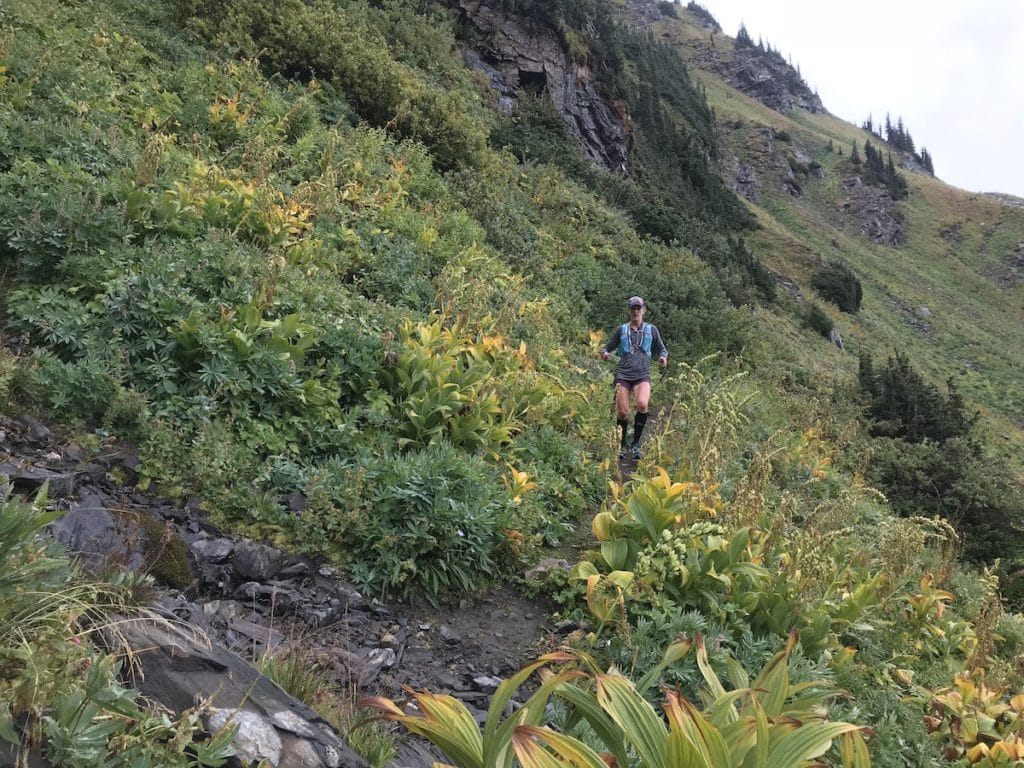 This sparked a conversation among trail sisters in the Pacific Northwest, led by Jessie McClurg.
"While it seems that female participation in ultras is still low, especially as the race distance gets longer, we are unaware of any statistics showing that women DNF due to timing out at a significant percentage more than men," McClurg wrote on behalf of the group.

They asked: What, then, can we do to increase female participation in trail races?

McClurg penned an open letter on Medium to share several collective thoughts. Like other Trail Sisters, the group came up with several suggestions for race directors, including:

To encourage more women to participate in the sport, we suggest:
Equal representation by sponsors, on race websites, in race photos, etc.
Offering childcare, both during training as well as during races.
Providing women with real-life examples of training while maintaining jobs and families.
Making sure that race "swag" is women-specific (e.g. women's t-shirt sizing) or non-gendered.
Weighting lottery entries so that more female participants get into races, making the field closer to 50/50.
Like any trail run, we may stumble or even fall on our push for equity and equality. But this group, this author included, are embracing the challenge. As Gina Lucrezi, founder of Trail Sisters, has written, "We all play a role in determining what we want out of the sport."

Trail Sisters: What is your take on how to increase female participation? What other ideas do you have? Is this something you and your buddies have discussed while sharing miles?

The Pacific Northwest group, which recognizes its lack of diversity and intersectionality, included this call-to-action in its letter—something each of us can work on:

If you are interested in gaining a better understanding of diversity in our sport, we suggest the following actions for ALL runners:
Reach out to runners with a different perspective to your own. Ask why they run, how they feel about races, and what would improve their experience?
Survey your local runners and share the results.
Host a discussion to develop a constructive dialogue for change.
Start or join a local running group, get to know a diverse group of runners.
Share your experiences: talk about how you achieved something and how you failed, ask other people about their experiences