Whether you are a beginner or seasoned runner (or human!), we have all struggled with confidence at one point or another in our lives. Since it's a hot topic, I picked it for our monthly theme in my TRU TRIBE Run Team. As I started doing some research on the topic, I learned there is a difference between self-confidence and self-esteem:
Difference Between Self-Esteem and Self-Confidence
Self-Esteem:
Your opinion of yourself and your worth.
How you feel about yourself as a person.
Self-Confidence:
Your view on your abilities to accomplish something.
How you feel about your abilities to handle certain situations and tasks.
Can be confident in one area, but not in another.
Being a confident runner, means you are comfortable in your abilities as a runner.  Being a confident runner takes some time and here are 7 easy ways to boost your running confidence:
DON'T compare yourself to others! This is a big one!  Also a really hard one!  We are ALL SO different, not only as human beings but as runners.  There are SO many different variables that impact your running performance (assuming you measure your success this way, I personally do not).  Just the fact that I don't measure my personal running success on performance is a major reason not to compare myself to others.  You don't know what the person has been doing, where they've been, how much they've trained, where they are in their training cycle, how long they've been running, why they run, etc. etc…the list literally can go on and on. So next time you find yourself comparing yourself to a runner and feeling down about it, remember this: YOUR  journey is YOUR journey and yours alone!  NO ONE in the world can be on your same exact running journey!
TALK to yourself the way you would to a friend.  Negative self-talk is evil! Seriously! It can be so easy to fall into this trap.  As soon as you catch yourself (this takes practice too, mindfulness and meditation can help you with this step), you need to change the story you are telling yourself.  Imagine you are talking to your best friend about the same topic that is taking you down the negative self-talk rabbit hole. What would you say to them?  You wouldn't call them a big loser, would you?  Or put them down and make them feel bad, would you?  Be mindful of the conversations you are having in your head with yourself. When you realize you are heading in a negative place, make sure to pull out your accomplishment list and remind yourself that you are a badass! (see below)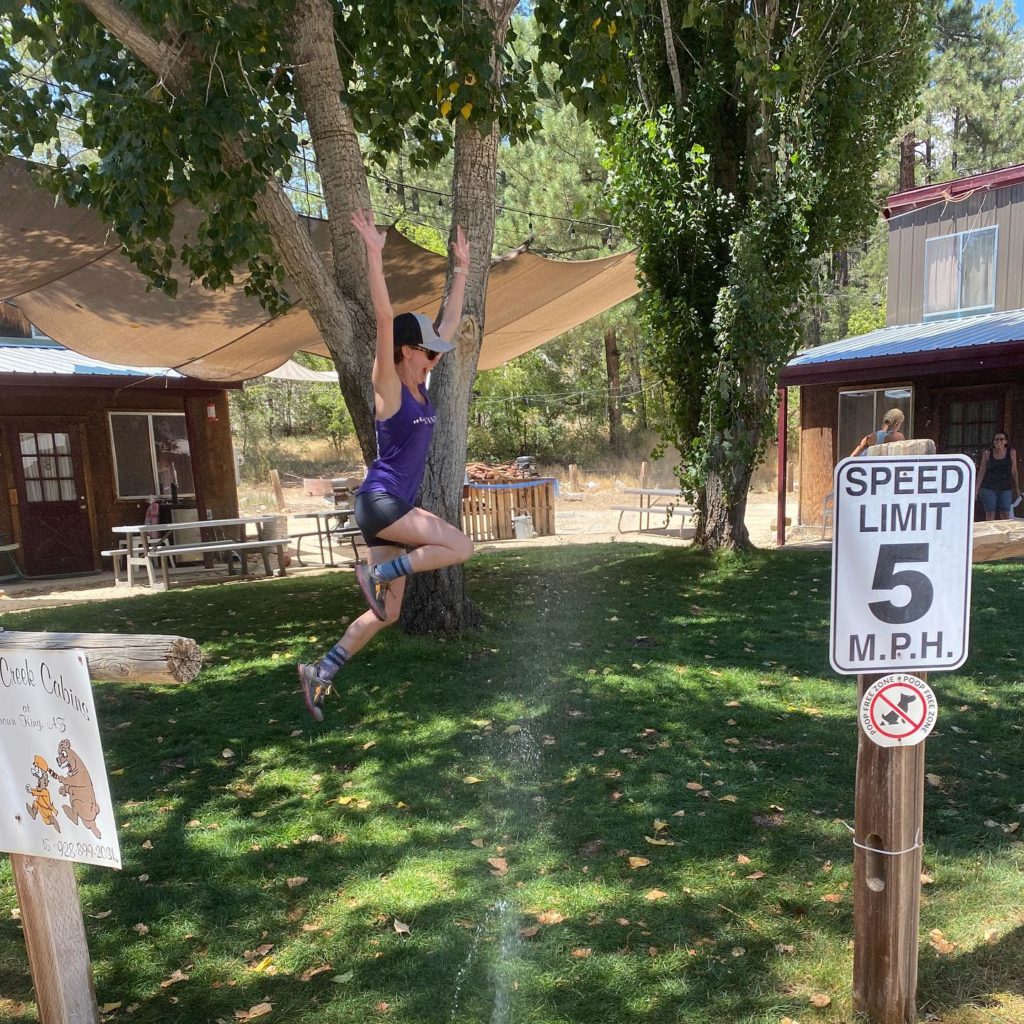 LEARN running technique.  This is my biggest pet peeve because I hear it over and over again.  Most people assume you can just put one foot in front of the other and run.  This is a great way to get injured and stop running.  Most beginners (and recreational runners) will say that running is too hard.  If it is, more than likely, you could be doing it in a way that is more efficient.  I speak from personal experience as well as coaching experience.  It's not to say that running can't be hard (speed work, hills, etc) but generally speaking it should not be. Of course, I am biased to ChiRunning (and ChiWalking which is my secret sauce for ultra running!) because I am a Master Instructor and it's changed my life!  Learning good technique will not only make running easier but so much more enjoyable.  If you're not getting injured and you're having fun, you can make it part of your lifestyle!
SET realistic goals.  It can be easy to get caught up in what everyone else is doing…again.  You do you!  If you are just starting out, don't try to shoot for a marathon right away.  It can be so easy to have FOMO when talking to other runners.  There is no need to rush into anything. I've seen people try to rush through the process by doing distances they are not ready for yet, not achieve those goals and then give up. If you set realistic goals, you are more likely to achieve them.  Your long term goal should be realistic (this may be a race or PR you are trying to achieve).  Your short term goals should be realistic to lead into your long term goals.
KEEP a list of your accomplishments.  Get a pen and paper right now or grab your phone and make a list of your running/walking/fitness accomplishments…no matter how small they may seem to you.  If you are a beginner, you may not have any yet. I'd encourage you to write a list of life accomplishments that you are proud of.  Just having a list that is easily accessible with what you have accomplished, is a confidence booster. You can also have a list of your strengths (fitness or nonfitness related). It's easy to get caught up in the negative self-talk so as soon as you go there, break out your list!
FIND runners who are like you.  I don't think I've ever met a runner that wasn't nervous about running with a group of people.  I hear it all of the time and people are always worried about being that last or slowest person when looking to join a group of runners.  It's not always easy to figure out if a running group is right for you.  I've joined running groups that claimed to have a slow or "fun" group but I was still left behind. Ideally, you'd want to find a group of runners that are at a similar pace or fitness level. There is definitely a good reason to run with people who are slightly faster than you because they can help push you (depending on whether you want this or not).  Sometimes running clubs will say what average pace they run so this can be helpful.  Most groups are always happy to have new people but there are some groups that don't like to have slower people or they may be too clicky. The best way to find out is by reaching out to the group leader and ask questions…or just show up. Worst case, you don't like it and you leave. This is why I created my TRU TRIBE Run Team. While our group is mixed with different paces of runners, I make it work so everyone can go their own pace but we still gather up every 20ish minutes. We are an online community but have local group runs.  You will know who your people are when you find them. Another great group to check out is Trail Sisters, they also have no-drop style runs that accommodate all paces and experiences!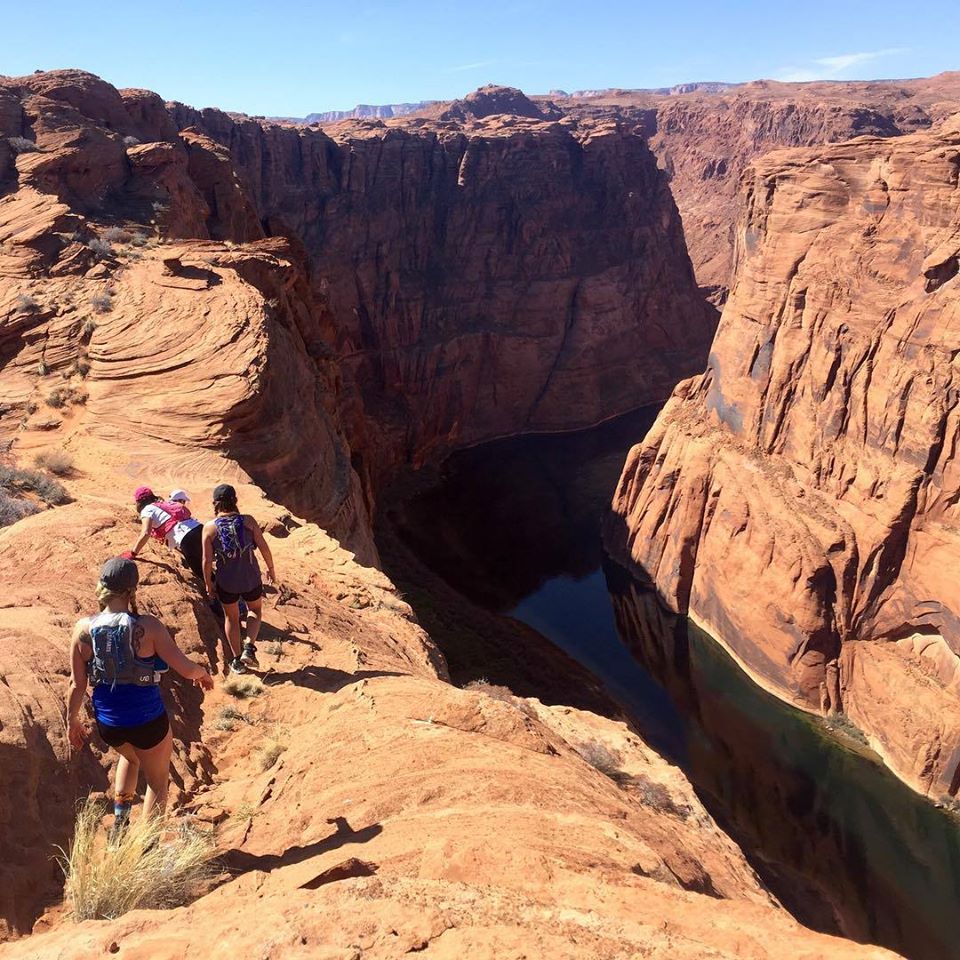 GET A COACH! I can't say this enough!  For some reason people think coaches are for elite athletes only. Sure there are coaches out there for elites but beginners are the ones that need coaches more than anyone. Why?  A coach is your mentor, they have the education and experience to help you ease into running. I know there are sooo many Facebook groups for runners but I've seen some of the worst advice given in these groups.  It's great to have a community of people but make sure their advice is solid.  Here is a blog I wrote about this topic: Worst Running Advice Ever and one written from a fellow Trail Sister, Ana Hinz,7 Reasons Why Working with a Coach Isn't Just for Elites.  
I love love to hear my peeps tell me how cool they feel because they have a coach. As a matter of fact, you can find a list of Trail Sister Coaches here.
What has helped you build your confidence as a runner? Share below so we can all keep learning from each other.