For many, weekends are reserved for long training runs. I find that the weekends are also great for baking. When I decide to try a new baking recipe, I get that same nervous excitement I get when I sign up for a race in which I have never ran that distance before. I like the idea of the challenge and to push my limits, but there is the fear of having it not go well.
As a person without any formal baking or nutrition training, I have discovered there are certain things I need to know when considering taking on a new recipe. Is this recipe going to work? What is it going to take to make the recipe to work? Can I find the ingredients easily? Are the instructions clear and easy to follow?
If you are baking a new recipe out of a cookbook, generally the recipe is all that is included. If you are following a recipe in a blog, some of these details are covered, but the writer is often very experienced in baking. I decided to take on a couple of recipes from Shalane Flanagan and Elyse Kopecky's most recent cookbook "Rise and Run" and answer these questions from a novice baker's perspective.
I chose to make the Cinnamon Raisin French Toast on page 209. I picked this recipe because it also incorporates two other recipes from the book: Cinnamon Raisin Seed Bread (page 175) and Blueberry Chia Seed Jam (page 267).
I started with the Blueberry Chia Seed Jam on a Friday evening after dinner. There were only 3 steps to follow with the recipe. The ingredients (blueberries, honey, ground cinnamon, chia seeds, and lemon) were all easy enough to find at the local grocery store. I thought I had the nutmeg it called for but I didn't. I substituted with allspice instead. In place of lemon zest, I did have some dried lemon peel that I wanted to use up. I did buy one lemon that gave me the amount of lemon juice needed for the recipe. The recipe tells you to heat most of the ingredients except lemon juice, lemon zest, and chia seeds for 8 minutes. The blueberries did not break down for me in that amount of time. After 15 minutes, I decided to help them along by gently smashing them with a potato masher. I didn't do this for very long, just enough to get them to start to break down. I let them heat a while longer, then stirred in the remaining ingredients without issue. I did add the suggested tablespoon of cane sugar to sweeten it up. It thickened in about 10 minutes as the recipe stated. I cooled it and put it in the fridge.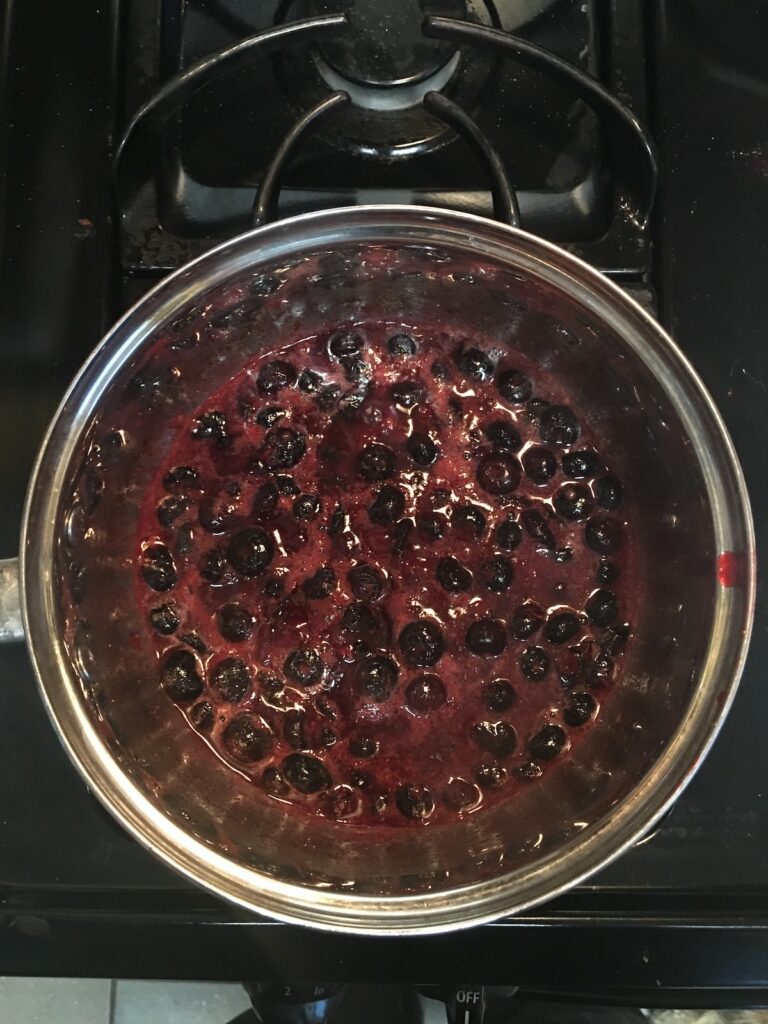 I set out to make the Cinnamon Raise Seed Bread on Saturday. I knew this would take a considerable amount of time. There are 8 steps, including two time periods set aside for the bread to rise (45-60 minutes and 30-60 minutes) plus bake time (50-60 minutes). Many of the ingredients were easy to find (honey, instant yeast, pumpkin seed, flax seed, raisins, extra-virgin olive oil, ground cinnamon, fine sea salt, and whole wheat flour). In addition to the whole wheat flour, the recipe also called for whole-wheat pastry flour and white bread flour. Unless you bake regularly, you probably do not have these on hand. I was unable to find the whole-wheat pastry flour or the white bread flour at my local grocery store. Not wanting to run all over town, I ended up ordering a 5lb bag of Bob's Red Mill Whole-Wheat Pastry Flour for $13.94 and a 3lb bag of Palouse Brand Stone Ground White Bread Flour for $14.99, both from Amazon.
The first step involves working with and preparing yeast. This was the step that had always concerned me about baking bread because I remember my Mom and Grandma describing it as "tricky". The authors do provide insight on how the yeast should respond (bubble and smell yeasty). My first packet of yeast only produced a single bubble and didn't smell super strong. I decided to toss out the mixture and start again. The second packet bubbled quite a bit and smelled strong, so I knew I was on the right track. I was glad I restarted.
After preparing the yeast, the recipe has you mix the various ingredients. Then you flour your work surface and knead the dough for 8 minutes. If you have a stand-up mixer, you can do this in less time (2 minutes or so). However, I really enjoy the physical aspect of kneading dough. It adds a physical element to baking and provides me with the therapeutic benefit of working with my hands in a way that using a mixer doesn't.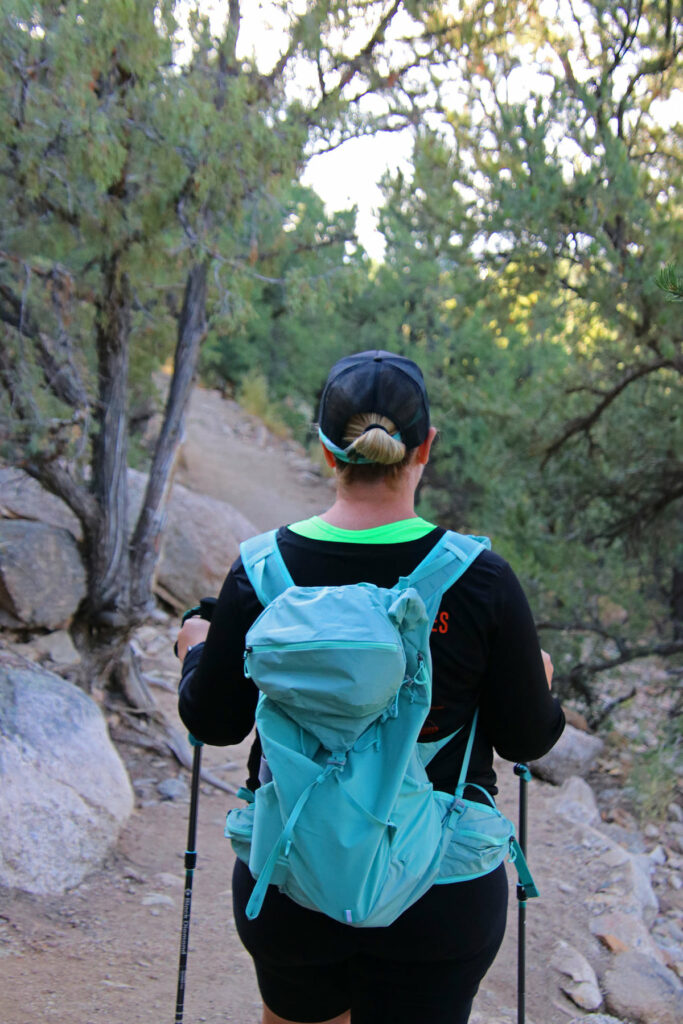 After kneading, the dough sits covered with a damp towel in a warm area to rise for 45-60 minutes. I like to take a picture of my dough before and after the rise time. Dough with whole grains doesn't rise as quick and as noticeably as bread dough with white flour. I wanted to make sure I could verify the dough had in fact risen. After 60 minutes, I followed the steps to reshape and transfer the dough to a loaf pan. I let it sit again with the damp towel to rise for 45 minutes. It doubled in size and I followed the instructions for baking it. I ended up cooking it for about 45 minutes instead of the recommended 50-60 minutes. When the loaf was finished and cooled, I cut a slice to test it. It is a little drier than some breads, similar to a sourdough bread. I set it aside to use for the French toast the next day.
The Cinnamon Raisin French Toast was very simple and easy to make on Sunday morning. I cut four slices out of the loaf I made the day before and soaked it in the mixed French Toast ingredients. It fried pretty quickly in the pan as the recipe described. When finished, I placed some of the warmed-up Blueberry Chia Seed jam on it. I had concerns that the bread was a little dry, however, it turned out to be perfect for the French Toast. It was soft and moist, without tasting overly rich like traditional French toast. It didn't take much of the jam to enhance the flavors.
Though the bread was time consuming, I would certainly make all 3 recipes again. It feels good to slow down and carve out time for tasks that we find meaningful, whether it be long runs or baking (or both).