The seasons are changing and we have officially moved on to sweater weather. A sweater may not be appropriate for the trails, but that doesn't mean you don't need to tweak your gear closet go-to's as the weather changes. This fall kit round-up features some of our favorite items for cooler temps and trails. We've also included shout outs to a few additional items you may fall in love with.
Why Change Gear For Colder Weather?
First, you don't need a whole new wardrobe for the fall and winter trail activities. Rather than starting from scratch you simply need to add to the tried and true items you're already loving. Layers are your best friend when the weather takes a turn for cooler temperatures. The same long sleeve shirt you used before dawn in the summer can easily be layered with a windbreaker to keep you warm on sunny but snowy trails.
To help beef up your current layering options check out the items featured below. We have focused on apparel and gear that insulates and protects…as well as a few items that'll just make you feel good when you're talking yourself out the door.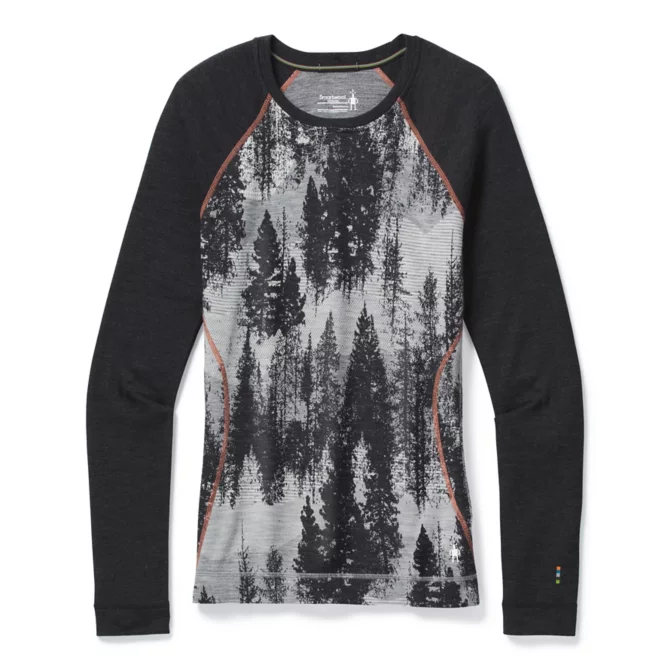 The Smartwool Merino 250 Base Layer takes the foundation of the well-loved 250 base layer, adds an updated fit, and a creative print. This top has a "slim fit" and is made with 100% Merino wool for durable, stink-free warmth that is also breathable and capable of drying quickly on those sweaty days. The raglan sleeve design allows the top to fit comfortably over a variety of shoulder widths.
What We Loved: The sleeves are just the right length! Granted, this is said as someone with longer arms but the cuff has always stayed secure when they were pushed up the forearm. It's also a surprisingly soft base layer.
What We Would Change: Honestly there isn't a lot to change about this top. The only minor request would be more length at the waist/hem so it'd be acceptable to layer over tights.
Fit, Feel + Function: The shirt fits true to size and the raglan sleeves really do help it fit over shoulders that are broader [usually need to size up for shoulders to fit, which leads to a baggy fit in other tops…not this one!].
Additional Long Sleeve Tops Worth Loving: Le Bent Le Base, Brooks Notch Thermal Hoodie, Title Nine Command Turtleneck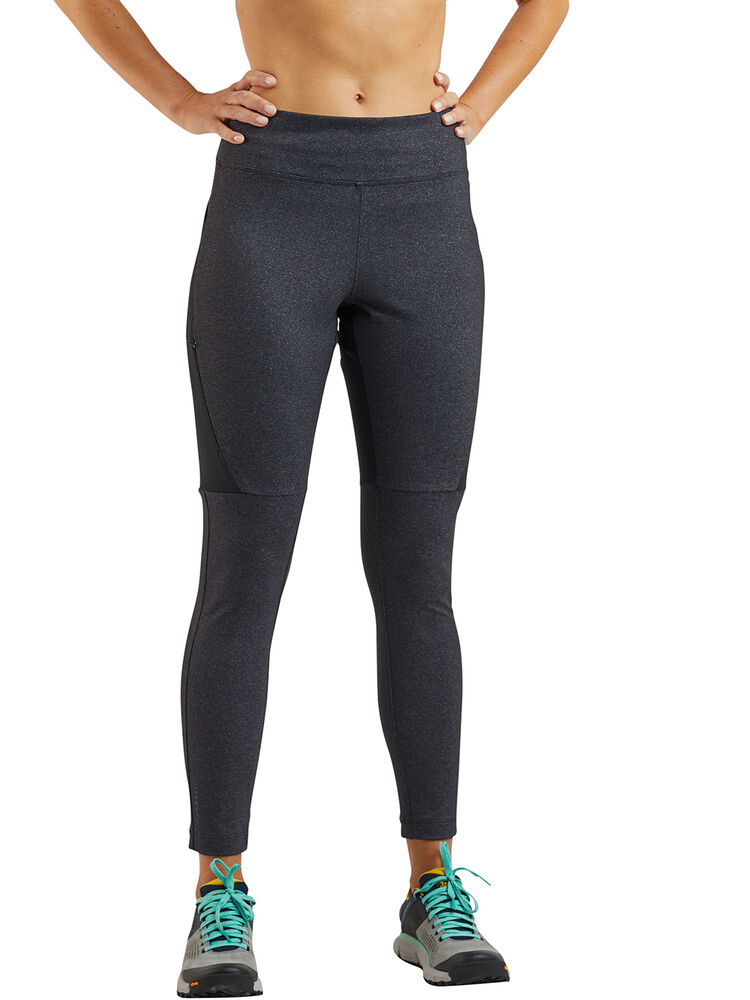 The Title Nine Ascent 2.0 Tights are made with a breathable knit fabric with reinforced abrasion-resistant fabric across the backside from waist to knees. There are multiple pockets [although some are only useful when you're upright] and locking zippers at each ankle to allow for sock/boot adjustment on the go. There are also Ascent 2.0 Pants available with the same fabric features but a slightly different design [and three lengths!].
What We Loved: The abrasion-resistant layer across the booty and back of your thighs is multi-purpose. It helps prevent bum-rips as well as provide a little extra protection against the cold on a part of your body that is often the first to chill.
What We Would Change: A little more length would be great. I'm always quick to notice the length of tights due to having longer legs but they even look a bit short on the website's model. This is problematic on colder [and definitely snowier] days as your ankles are exposed.
Fit, Feel + Function: Overall these tights fit true to size and the wide waistband is comfortable. The abrasion-resistant layer on the backside isn't quite as stretchy as the primary knit fabric but it's not very noticeable once you have them on and start moving.
Additional Cold Weather Tights + Pants Worth Loving: Under Armour HeatGear Leggings, Eddie Bauer Guide Pro Fleece Lined Pants, Arc'teryx Creston AR Pants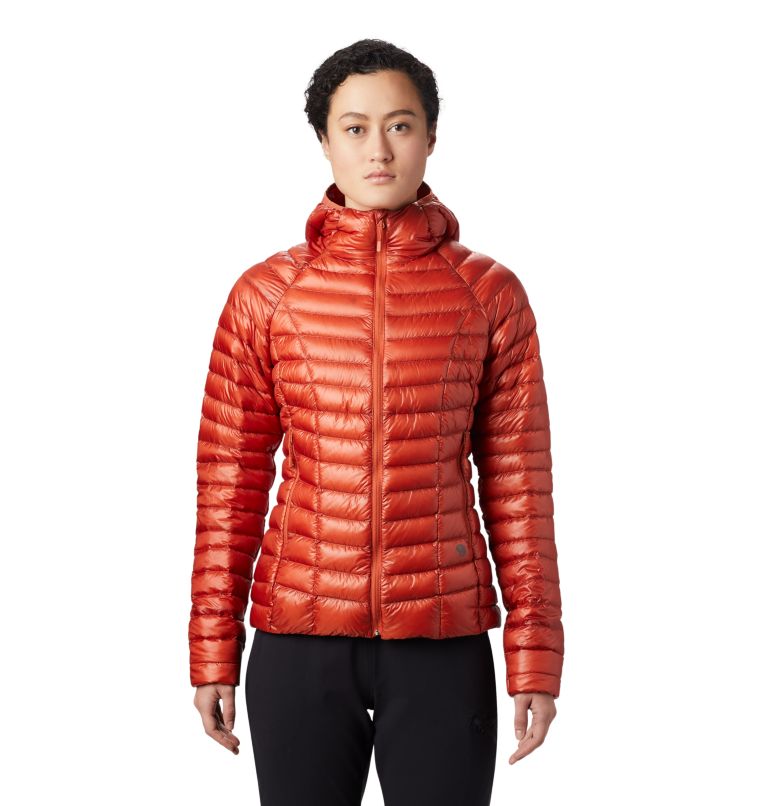 The Mountain Hardwear Ghost Whisperer 2 is the second rendition of the well-loved Ghost Whisperer puffy jacket. This jacket has an 800-fill of RDS-certified down [learn more about what "fill" means here]. It comes with or without a hood and easily packs down into one of the zipper pockets. This is a very light jacket but that didn't keep Mountain Hardwear from launching an even lighter Ghost Whisperer UL [only 6.17oz!].
What We Loved: This is a solid puffy jacket that brings a lot to the trail — the hood fits comfortably, the sleeves are just long enough, the pockets are deep, it is lightweight, and it is easy to pack into the storage pocket.
What We Would Change: An internal zipper pocket would be amazing as it would give you a place to stash keys or credit cards without worrying about dropping them when using the front pockets. Beyond that, this jacket hits all the marks.
Fit, Feel + Function: This jacket does fit true to size and is great for layering. I've worn the Ghost Whisperer [previous one for years, this one for months] in both small and medium. The small is easier to layer under rain/wind jackets while the medium is better to put over layers. It is warm and comfortable yet versatile enough to wear three of the four seasons.
Additional Jackets Worth Loving: Icebreaker MerinoLoft Helix Hooded Jacket, Black Diamond Distance Wind Shell [to layer over a puffy], REI Swiftland Insulated Jacket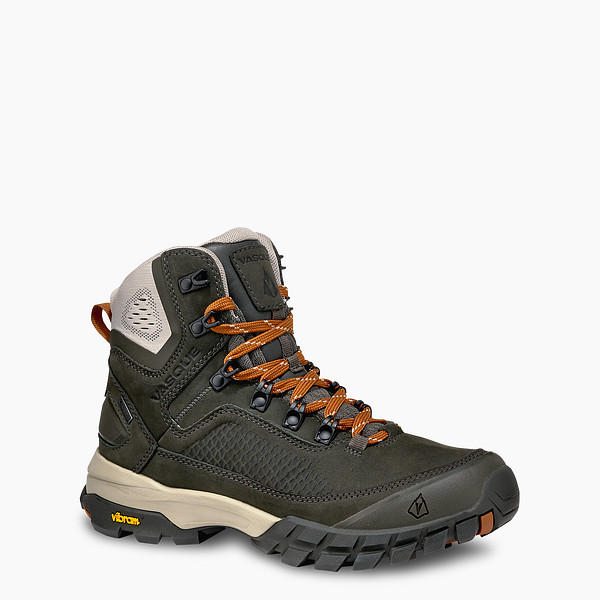 The Vasque Talus XT GTX hiking boot brings all the benefits of a leather hiking boot to the trail with less weight. It has a nubuck leather upper, a Vibram MegaGrip outsole, and a breathable, waterproof GORE-TEX membrane. All of these features come together to create a durable hiking boot ready to take on wet, dry, or even snowy trails.
What We Loved: This is a very versatile hiking boot that offers up breathability on warm days but room for extra warm socks on colder days. It also has a look that can easily go from trail to town when you're on a mission to refuel post-adventure.
What We Would Change: A little more arch support would be appreciated, but this can easily be remedied by adding an insole that fits a higher arch foot. Overall, this is a solid hiking boot.
Fit, Feel + Function: You may want to consider sizing down from your trail running shoe size [about a half size], especially if you're used to having extra wiggle room in your running shoes. I didn't size down and the boot is still comfortable/functional; however, it feels a bit bulky at times. This could simply be due to how I sized it, which led to unnecessary space in the toe box.
Additional Hiking Boots Worth Loving: Merrell Moab Mid Hiking Boot, On Running Cloudrock Waterproof Trail Boot,  Salomon Vaya Low Hiking Shoe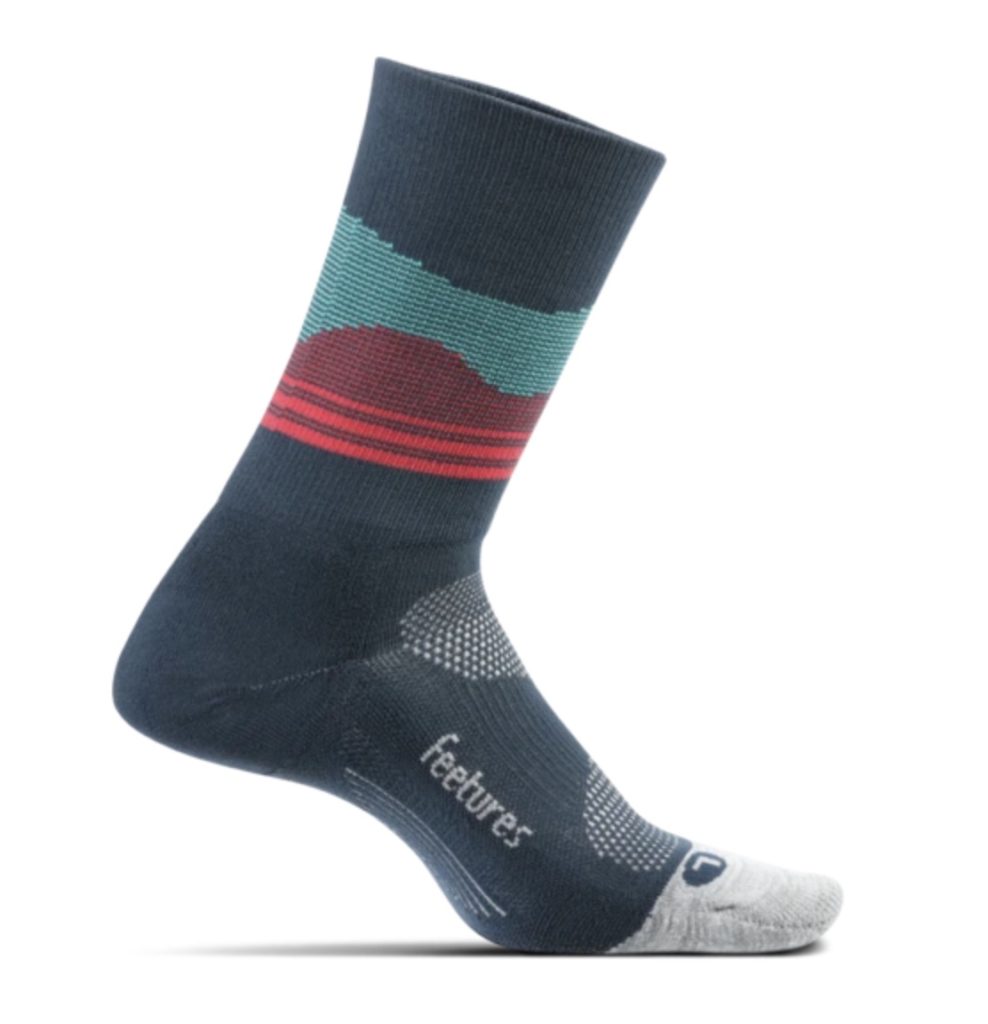 The Feetures Elite Mini Crew Socks are made with a nylon/spandex blend which offers the ability to provide targeted compression that has the socks fitting like a glove. The material is breathable with reinforced toes/heels and a dual-layer of material on the upper cuff. This allows for a little extra warmth as the trails get colder. They are also available with a quarter crew and no-show cuff.
What We Loved: These socks truly hug your feet, very similar to the feel of over-the-calf compression socks [which we reviewed here]. They also stay in place on your lower calf and fit comfortably in mid or low hiking boots/shoes.
What We Would Change: It would be great to see these mini crew socks in a full crew. This would provide a bit more versatility as the snow covers the trails and the snowshoes or cross country skis come out!
Fit, Feel + Function: They fit true to size and you can safely size off your comfy trail running shoes [I usually size my socks from my "dress shoes" but these fit better based on my larger running shoes due to the compression fit]. They haven't caused any hot spots or blisters when hiking or running.
Additional Hiking Socks Worth Loving: Le Bent Trail Ultra Light Socks, Smartwool PhD Pro Outdoor Hiking Socks, Darn Tough Scout Boot Sock 
A Few Smaller Essentials for Cool Weather Hiking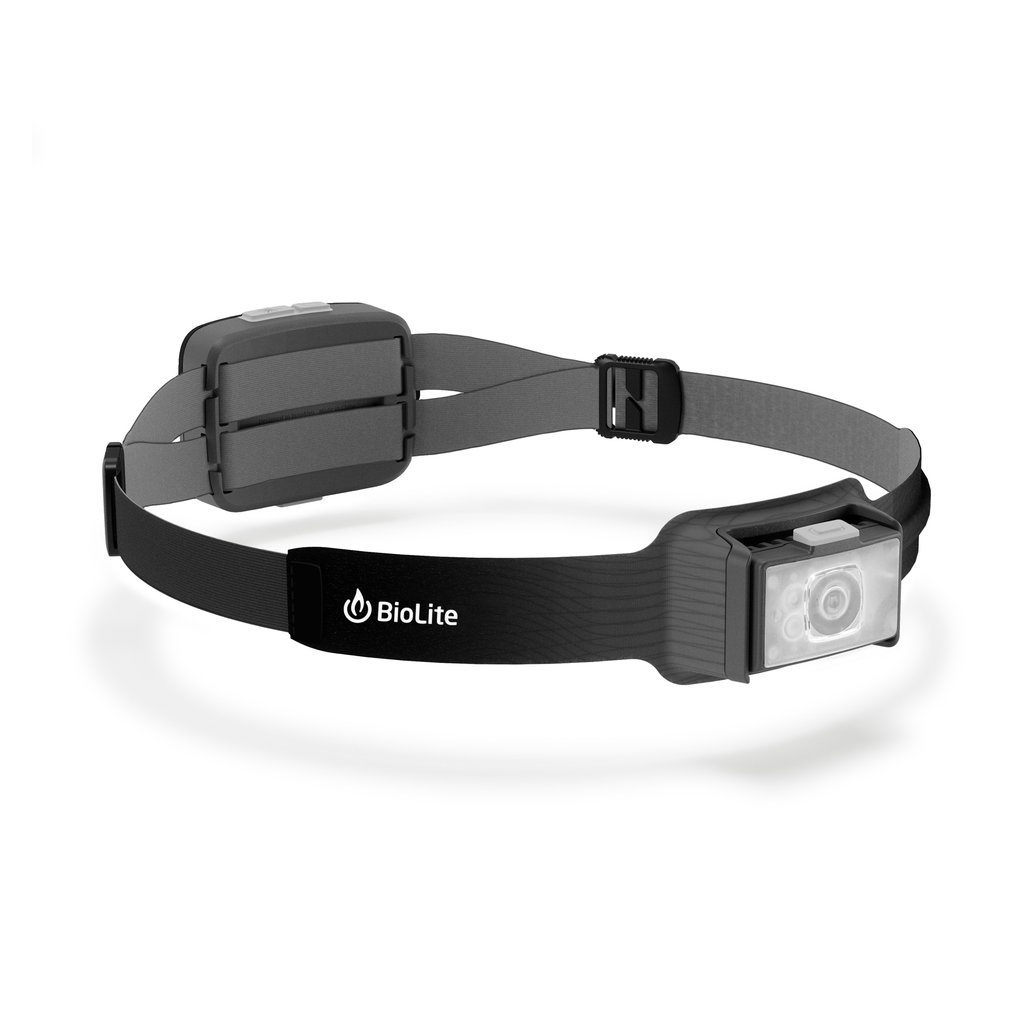 BioLite 750 HeadLamp: The newest BioLite headlamp is the brightest yet with a sleek, low-profile light at the front and battery pack at the back.
UA Run Convertible Gloves: Have you fingers free when you need them or protected with a water repellent mitt when the weather turns.
Trailheads Skull Cap Beanie: This breathable beanie is designed for all ponytails, high or low, with two slots to fit your ponytail through the back of the hat so you can always keep your ears warm!
CamelBak Ultra Belt: This waist belt has just enough room to stash snacks, a soft flask, and the hat/gloves you'll want to have on hand for any fall adventure that doesn't quite require a full pack.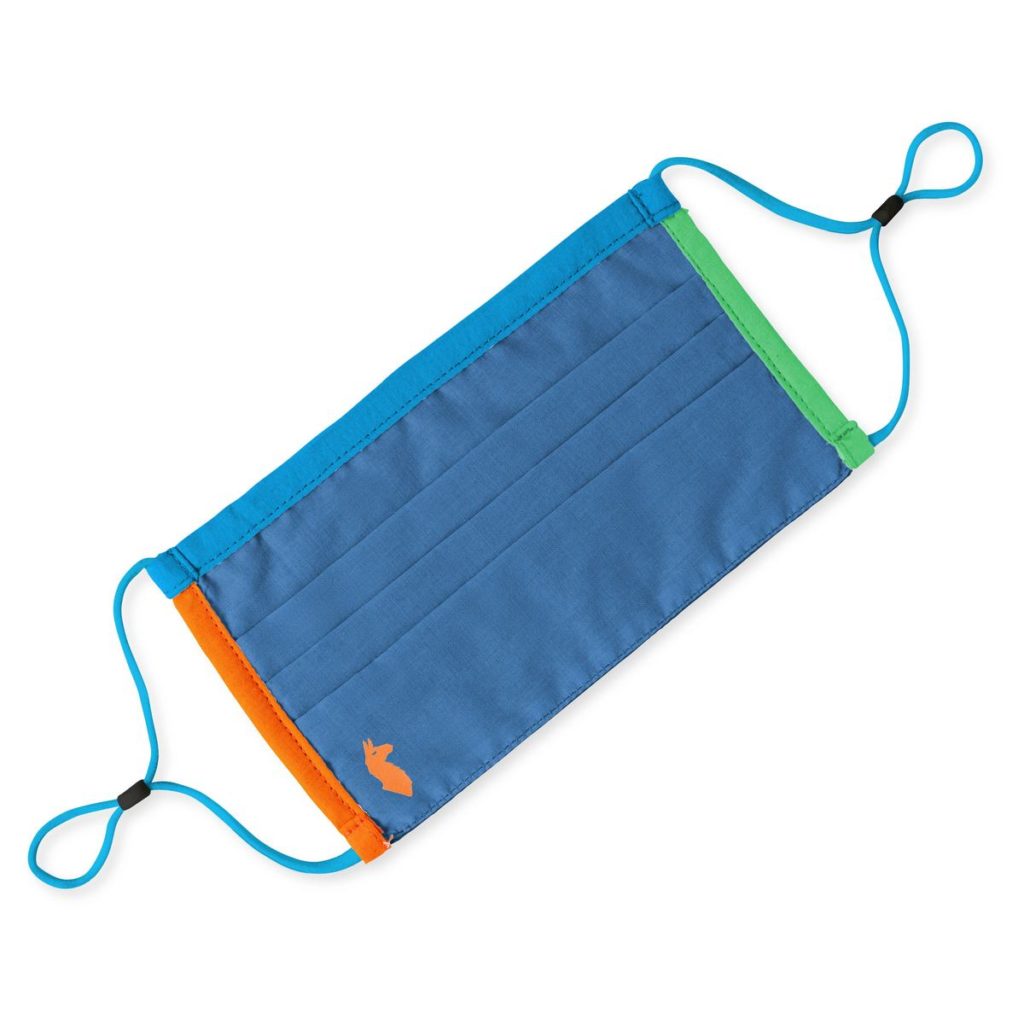 Cotopaxi Teca Face Mask: This face mask brings color and adjustability to the trail [or town] with a flexible nose cover, size adjustment at the ears, and reversible colors.